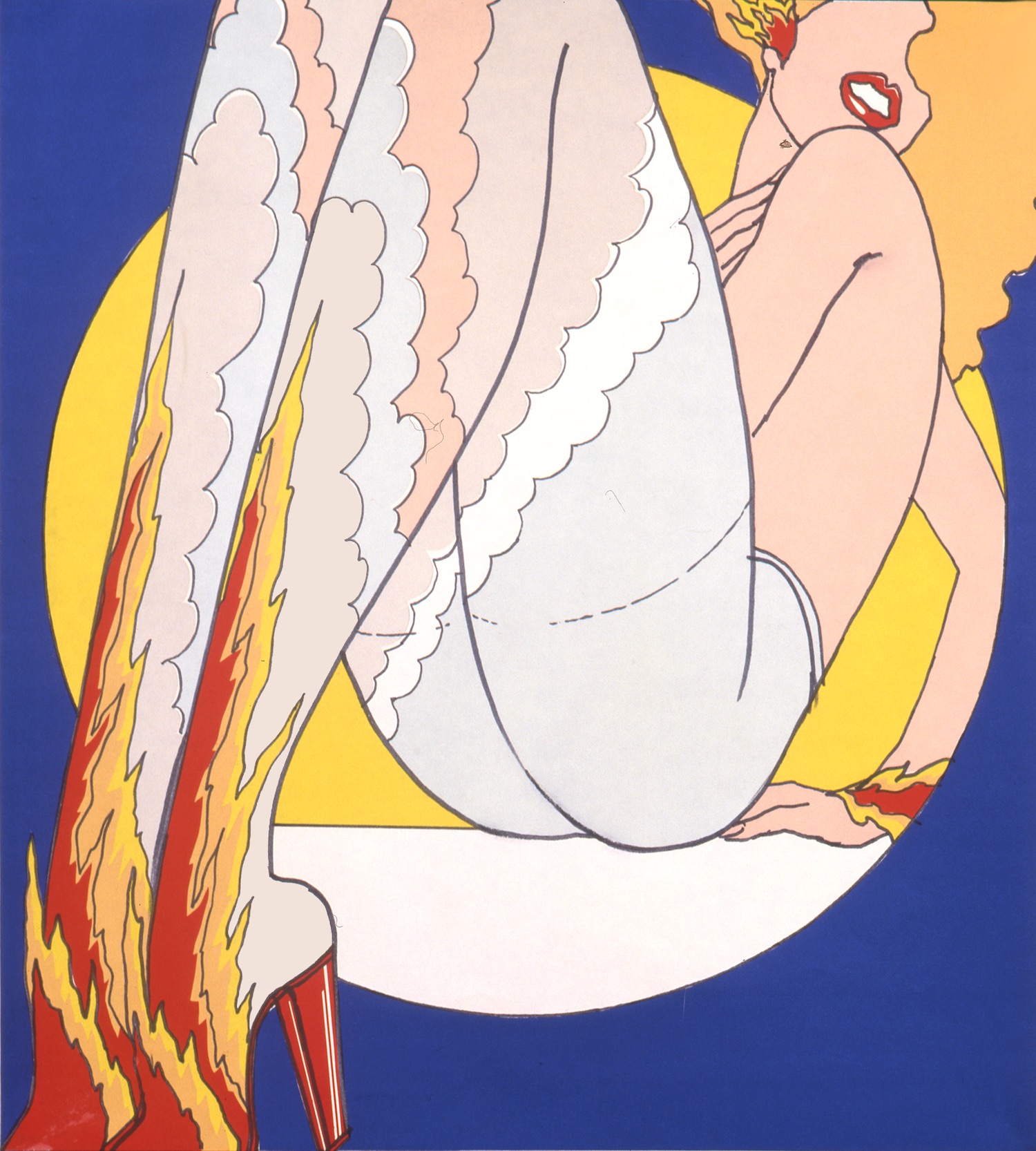 "My ideal life is lived as a line drawing," says Joan Juliet Buck, once editor of French Vogue, when acknowledging the powerful allure of the dream-like art of Antonio Lopez. He was one of the greatest and most influential of fashion illustrators, and the subject of James Crump's documentary feature Antonio Lopez 1970: Sex, Fashion and Disco.
"Not only did Lopez draw from life […] rather than from photographs, but he also brought the kinetic energy of dance to his art"
Lopez and his family––a dressmaker mother and a mannequin-maker father who fancied himself as a psychic––moved from Puerto Rico to New York City when he was seven. Lopez came on to the fashion scene a decade later, in the early sixties, when some drawings he had done while training at the Fashion Institute of Technology caught the eye of editors at Women's Wear Daily, and then at Vogue and The New York Times. Antonio's art was revolutionary, stylist Grace Coddington explains in the film: before him, fashion illustrations, however beautiful, were stiff couture models. Lopez brought movement and sensuality to his commissions, along with a dazzling sense of pop colour. According to his friend, the photographer Bill Cunningham (the star turn here), he drew powerful, vibrant women that you could relate to.
Japanese magazine (Patti D'Arbanville), early 1970s
Jerry Hall, Maison de Bonneterie campaign, Amsterdam, 1972
Carol LaBrie, for Italian Vogue, 1971
Crump (also the author of a documentary about Robert Mapplethorpe) has interviewed a beguiling mix of fashion insiders who were drawn into Lopez's orbit, and, together with archive footage and photographs underpinned by a pulsing disco soundtrack, the film powerfully evokes the glory days of the late sixties and early seventies. The story begins in Manhattan, where Lopez, a delightful, flamboyant, bisexual figure partial to suede pants and all-red velvet outfits, lived in his studio in Carnegie Hall with his personal and creative partner, Juan Ramos, often working at night with Sly and the Family Stone blasting away.
Not only did Lopez draw from life (often approaching interesting women with the memorable line "I'm Antonio and I'm gonna draw you, girl!") rather than from photographs, but he also brought the kinetic energy of dance to his art. Gay clubs like Max's Kansas City, where you were either in the "Antonio corner" or in the "Andy [Warhol] corner", provided an important context: Lopez's sessions with his models were often a prelude to going out dancing (after dinner at the Automat). Bill Cunningham delightedly recounts an evening spent watching Lopez sketch in designer Charles James's "strange little studio apartment" in the Chelsea Hotel, when, finding a dress too narrow for any model to fit into, Lopez went out and picked up a snake-hipped hustler and drew the dress as worn by him instead.  
There followed a move to Paris, at a time when the couture houses were being rocked by counterculture and the advent of ready-to-wear. Lopez and his gang of kooky American girls and boys were taken up by the glamorous figure of Karl Lagerfeld––then womenswear designer at Chloé––who was quick to notice the unusual quality of Lopez's style and incorporated it into his own designs.
Crump's film persuasively suggests that Lopez was a revolutionary influence in fashion because of his awareness of ethnicity and unconventional, individual looks as beauty; not a widely shared point of view in those days. Among the careers launched by Lopez were Grace Jones, Pat Cleveland, Tina Chow and Jerry Hall, the latter being vividly described here as "one of his drawings come to life".
Japanese magazine, early 1970s
Paloma Picasso British Vogue, 1972
Antonio's hybrid of 1920s fashion with a 1970s attitude
The fashion world is a bubble, and the heady capers of Lopez and his circle come across as wonderfully escapist and somewhat divorced from the harder reality of the news at the time, but Crump's film ends soberly, with the terrible reversal of fortune that hit Lopez in the dark days of the early Aids epidemic. Lopez died in 1987. He remains the embodiment of a vibrant era of utopian experimentation in art and life.
Elephant Rating: 🐘🐘🐘🐘 (4/5)
All images © The Estate of Antonio Lopez and Juan Ramos, 2012. From Antonio Lopez 1970: Sex Fashion & Disco directed by James Crump
Antonio Lopez 1970: Sex Fashion & Disco
From 6 to 12 April in cinemas and on demand
VISIT WEBSITE