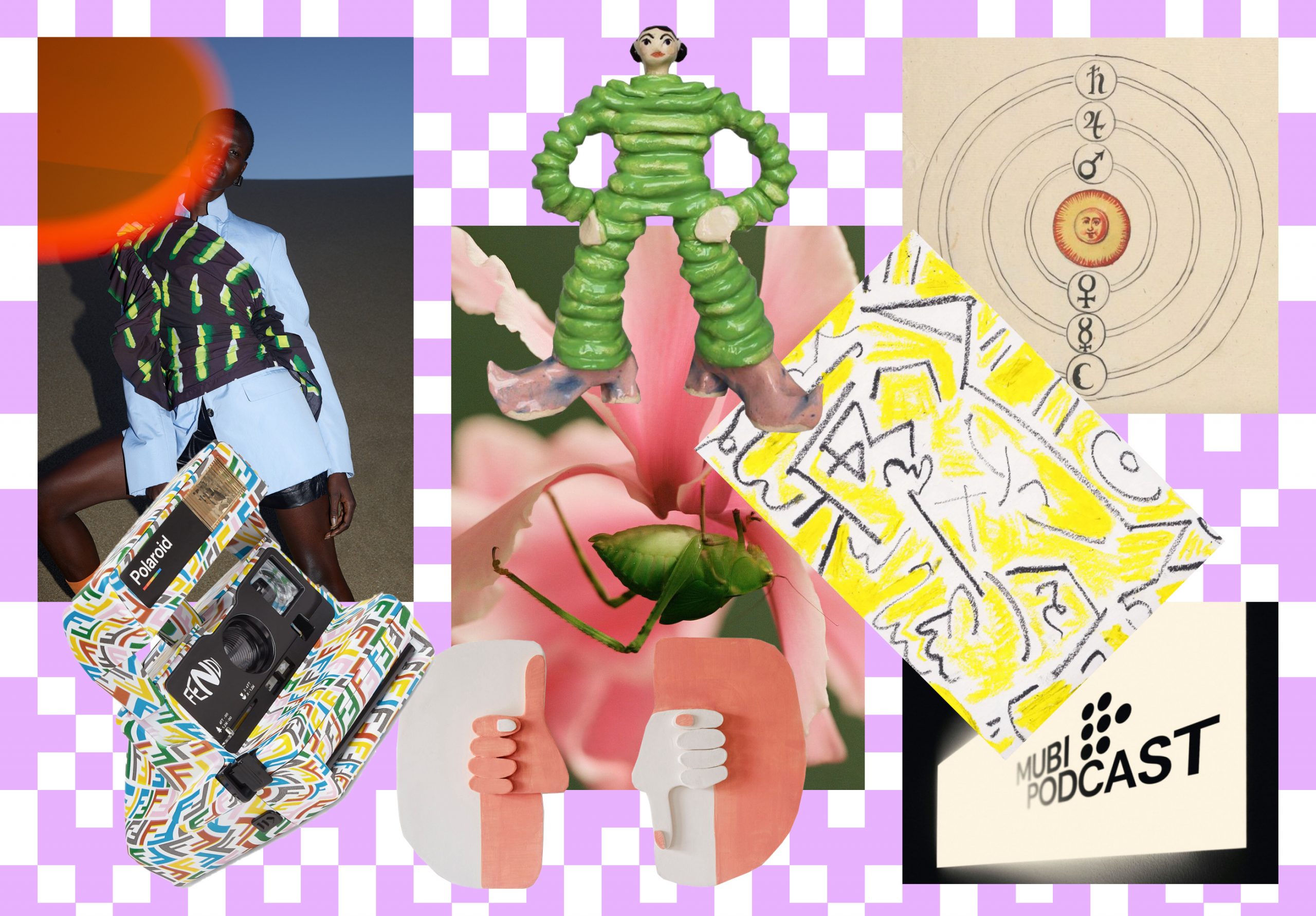 In Hinduism and Sikhism, seva means selfless service. Following the devastating spread of a second wave of coronavirus in India, the team behind the newly formed Creative Seva have stepped up to offer support. Photographers and artists (including Bex Day, Ellen Von Unwerth, Ewen Spencer and Ben Toms) have donated their work to raise funds, with each image limited to 50 prints and sold for £100 including worldwide shipping. All proceeds will be divided equally and sent to Khalsa Aid, Hemkunt Foundation and Feeding From Far.
The art sales model is turned on its head by new digital auction house The Stand. Started by Robin Woodhead (ex-Sotheby's) and Beth Greenacre (former curator of David Bowie's art collection), it sets out to support both artists and the charitable causes they care about. Guest curators will champion rising stars in the art world (standouts from the first female-only sale include Emma Hart and Renee So) with the majority of the hammer price going directly to the artist, 20% to partner charities and 10% to The Stand to cover costs. Sold!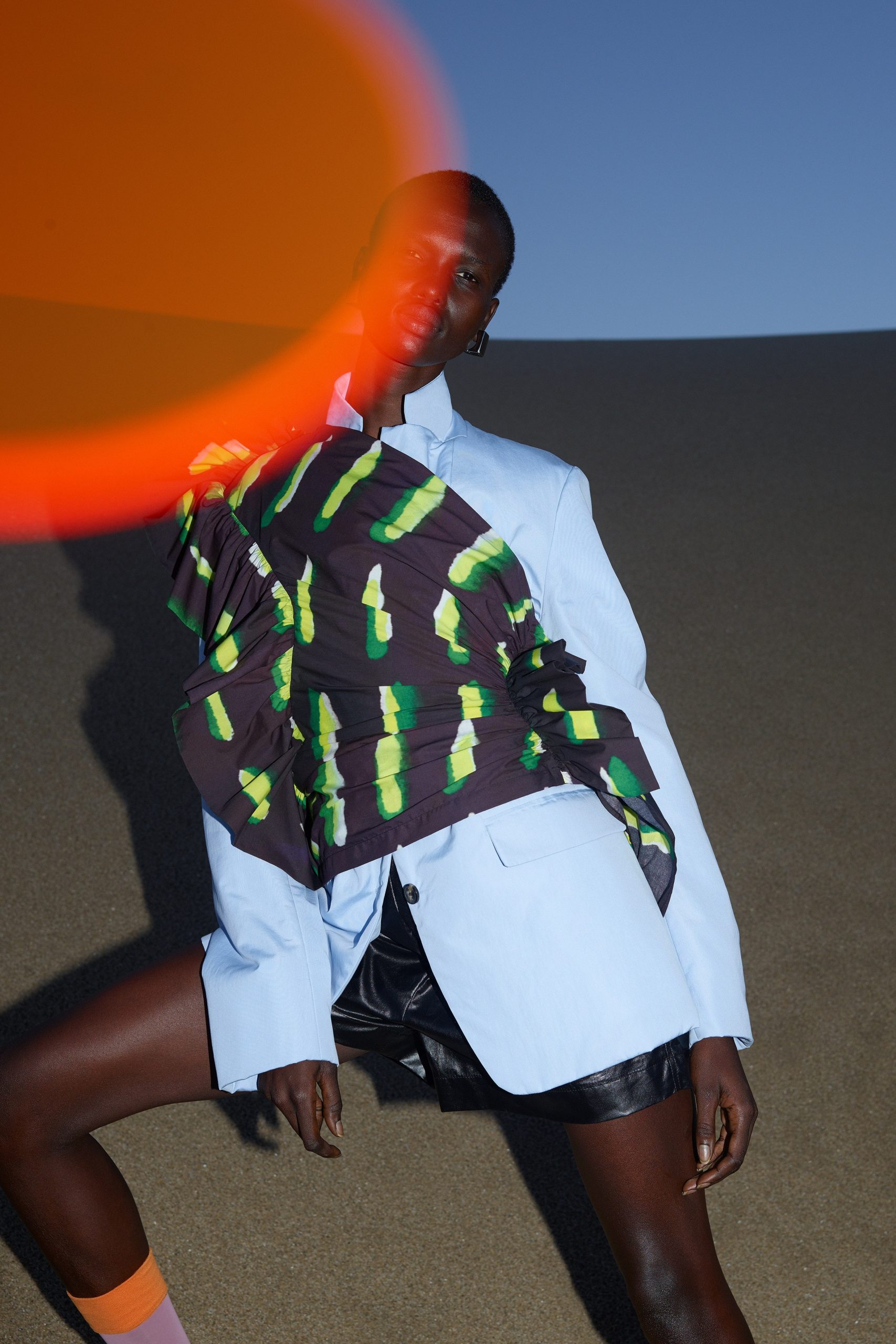 The famed Belgian designer has collaborated with Dutch photographer Viviane Sassen for his current collection, perfect for high summer in the sun. Shot on a breezy Rotterdam beach, jewel-coloured light effects give a surreal twist to the images, while there is an easy, fluid movement to the board shorts and oversized shirts that hang loosely from the models' frames. The collection was inspired by the work of New Zealand artist Len Lye, whose pioneering technique of painting on celluloid film predates 1960s psychedelia by several decades.
Our very own Kiosk store is full of art prints, books, stationary and artist materials for you to get stuck into. Our latest additions include prints by British artist Kiera Bennett, who blurs the line between modernism and the contemporary to explore the process of mark making. She moves between figuration and abstraction, with intuitive symbols emerging and receding upon the page, just waiting to be deciphered. The print is part of Project Papyrophilia, a celebration of works on paper conceived by Zavier Ellis in 2020.
Fendi and Polaroid have come together to create a brand new camera, which combines the 1970s and 1990s references of the latest Fendi Summer 2021 capsule collection with the camera brand's iconic instant snapper. It's adorned with the new FF Vertigo motif, a twist on Fendi's classic branding, which is the result of a new collaboration between the label and New York-based artist Sarah Coleman. Available in Fendi boutiques worldwide and online.
Film streaming platform Mubi has announced its first ever original podcast, set to launch on 3 June. Titled simply Mubi Podcast, it will offer a documentary-style look at the world of cinema, with contributions from filmmakers, critics, academics and historians. Presented by arts reporter Rico Gagliano of the Wall Street Journal, the first season of six episodes will be named 'Lost in Translation', examining the cultural legacy of lesser-known international films that were blockbusters in their home country.
The mystical women who populate the paintings of Malwine Stauss take on new dimensions in her latest venture. The German-born artist has launched a range of ceramics that depict her female figures in various 3D guises, brightly patterned and clad in chunky boots. "I like to connect the traditional figure of the witch, the female spiritist painters and the modern female artist: all of them use magic in different ways," she explained in a previous interview with Elephant. A limited edition print by the artist, Engel in Eile, is currently available at Elephant Kiosk.
View this post on Instagram
A website and Instagram account, Curio Esoterica is dedicated to the curatorial exploration of global esoteric traditions. Founded at the end of 2019 by Danny Scopelliti, a public librarian, writer and musician based on the east coast of the United States, it offers a dazzling array of titbits from public library collections around the world, from ancient spiritual illustrations to religious ephemera, from alchemical sketches to botanic recipes. In the words of its founder, Curio Esoterica intends to enrich the heart and mind by offering up "grist for the mythopoetic mill".