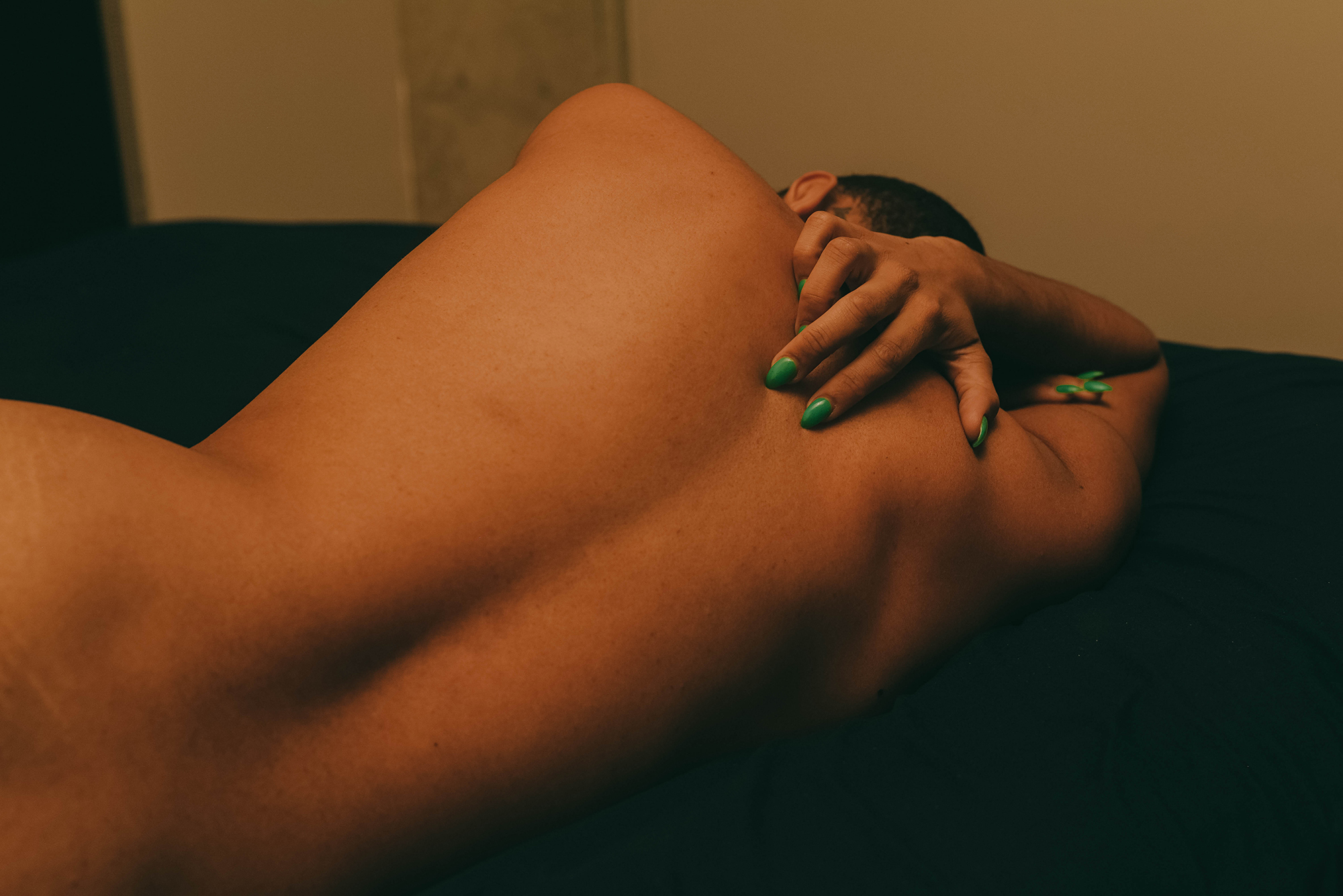 Debmalya Roy Choudhuri grew up in a difficult home. Born in 1992 in Kolkata, he often found himself in circumstances in which he "had to confront darkness" as his parents "went through a lot of problems".
Then when he was 17, he contracted tuberculosis. "The feeling of isolation, and even fear, comes with a certain stigma, especially when you are diagnosed with a sickness that can be fatal," he says. "And the rigorous treatment you have to go through leaves a scar. The physical scars heal, the ones left on your mind take longer."
The experience left Choudhuri with the desire to speak up, and photography became his way to do so. At the age of 19 he started to shoot a visual diary alongside more traditional imagery. Then when he was 24, he left Kolkata with $100 in his pocket to make delicate documentary work in Rishikesh, at the foot of the Himalayas. Six months later he moved to New York, initially on a scholarship to study social policy, but soon after he'd arrived one of his lovers back home died. Suddenly, photography took over, and Choudhuri's images became an urgent testimony.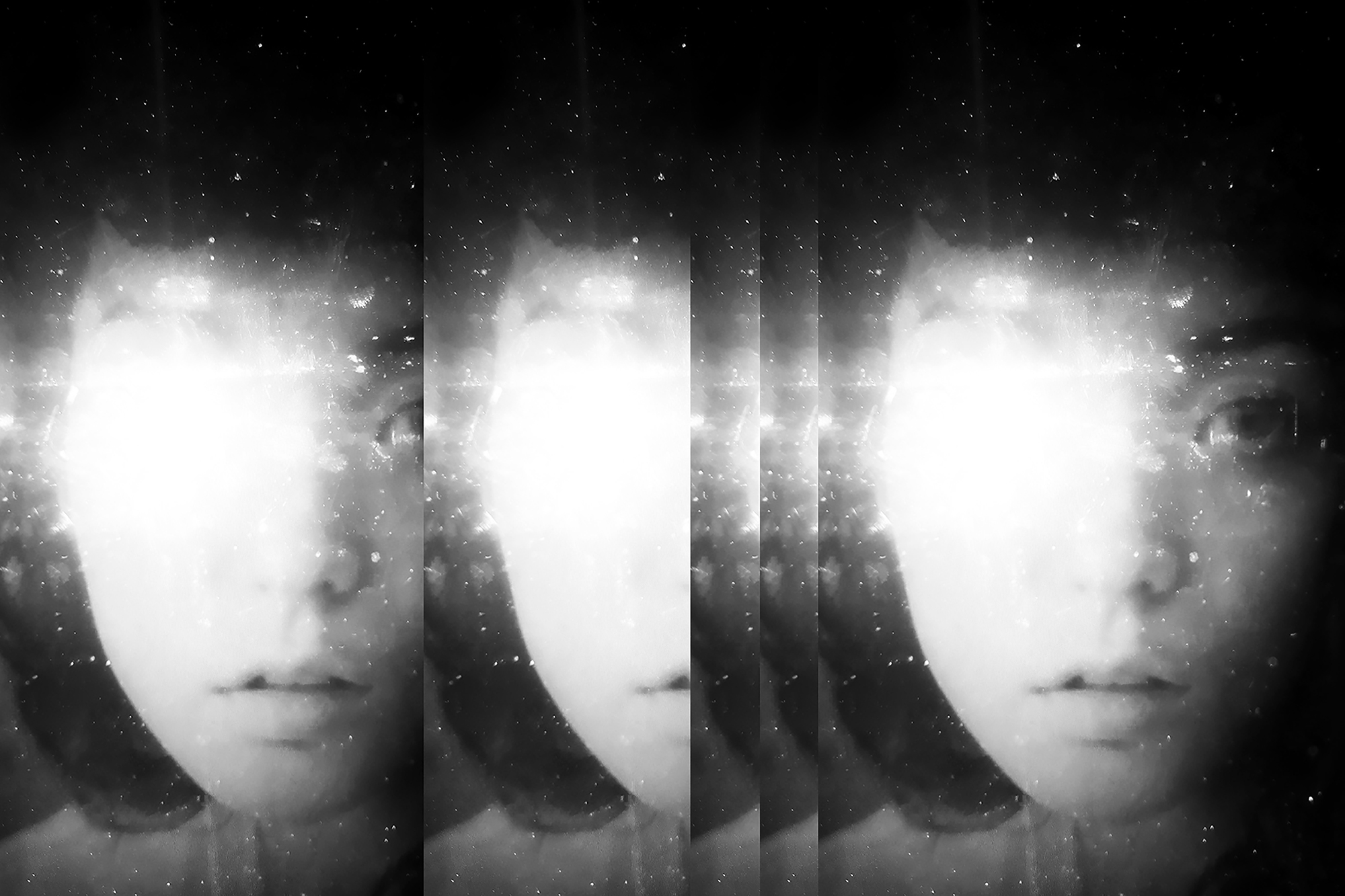 "After her death, this diary changed its meaning for me," he says. "The whole meaning of photography and life itself changed overnight. I was in a damaged state but photography kept me alive and became my way of finding my way out through others. Aesthetics and form become secondary. It never really mattered. I wanted to find a different language of my own."
The images coalesced into work he now titles Fragments of the Dying Man, which he's showing at the prestigious Les Rencontres d'Arles this summer and hopes to publish as a book. But he adds it's an ongoing compulsion, not a project or distinct series. "A diary is never finished," he points out. "This diary currently is my experience in America."
The images document people and places Choudhuri has met and visited, and include portraits and landscape shots. Choudhuri is queer and almost all those he has photographed are LBGTQ, but he says it's not a documentation of a community, more an attempt to explore new possibilities of identity, to find ways of being beyond the heteronormative.
Initially he met his sitters by chance, when he used websites such as Craigslist to couch-surf around New York but, shooting them in their intimate spaces, these portraits became a way to share with and get closer to them. Today he considers many of them friends. He lets people pose as they want, to present themselves as they hope to be seen. "This desire of being seen and looked at and to be acknowledged is a thread that is strong for me and those I have happened to meet," he says.
"I was in a damaged state. Photography became my way of finding my way out through others"
Choudhuri also includes portraits of himself in Fragments of a Dying Man, self-portraits and images taken by his friends and sitters. In doing so he aims to expose his own vulnerabilities and put himself in the position of his subjects, but also to affirm his own life against his queer sexuality, his brushes with mortality, and his ongoing experiences with depression.
He explains that his interest in bodies, desire, and self-portraiture represent a way to express the personal, to assert the self in the face of a sometimes hostile world. He's inspired by other artists who used photography in this way, image-makers such as Claude Cahun, Hervé Guibert, David Wojnarowicz, Peter Hujar, and Nan Goldin, who were marginalised and for whom the personal was therefore political.
"The body and desire become a way to affirm our presence," Choudhuri explains. "We carry with us several scars, physical and emotional, throughout our life. Through minimal gestures of this body, both conscious and mostly subconscious, we experience the world around us and even define our position.
"My own relation to the body and how this position relates itself to the expression of queer identity, desire and sex in the American society is something that this work eventually strives to talk about. The burden of representation, to find a belonging in this capitalist society, and the fight to remain free from this burden is a balance that I find a necessity to talk about through this diary."
"Is photography really democratic, as the people with access and privilege, people in the greater game, purport it to be?"
Choudhuri freely mixes colour and black-and-white images, the black-and-white standing for more sombre moments and the colour fleeting perceptions of freedom. He also includes grainy or out-of-focus shots, as well as portraits attesting to his technical skill. This mix is partly out of economic necessity, he says, but it's also an aesthetic and philosophical choice: he shoots in black-and-white because it's cheap, for example, but also because he relates to it more. He feels compelled to make as many images as possible "in a simple and honest way, intense and intimate, and devoid of the spectacles of large-scale production".