The role of a curator has long been defined as a custodian, one who preserves and protects a museum's legacy, and more latterly as someone who sets the tone of the art world avant-garde, bringing together artists in a manner that serves their vision. Historically, the view has been Eurocentric, and the position both coveted and somewhat inaccessible. However, a new wave of curators is approaching the role from fresh perspectives, bringing previously under-represented artists to the fore.
"That's definitely why I got into curating," says Larry Ossei-Mensah, a Ghanaian-American writer and curator who is a co-founder of the ARTNOIR collective, which promotes equity across the cultural sector. He recently curated the exhibition Amoako Boafo: Soul of Black Folks at the Contemporary Arts Museum Houston. "When I started curating in 2008, it was a very different climate, very homogeneous. I didn't feel like there were enough forums and avenues to have these kinds of conversations, to push the envelope."
"I've been thinking a lot about how to move away from the idea of a curator as an arbiter of taste," says Carla Acevedo-Yates, a Puerto Rico-born curator at the Museum of Contemporary Art (MCA) in Chicago. "As an institutional curator, I need to think about what the work is doing for the viewer, for art history, and in terms of thinking about contemporary issues. I'm very interested in how art can help us think more critically about the world in which we live in."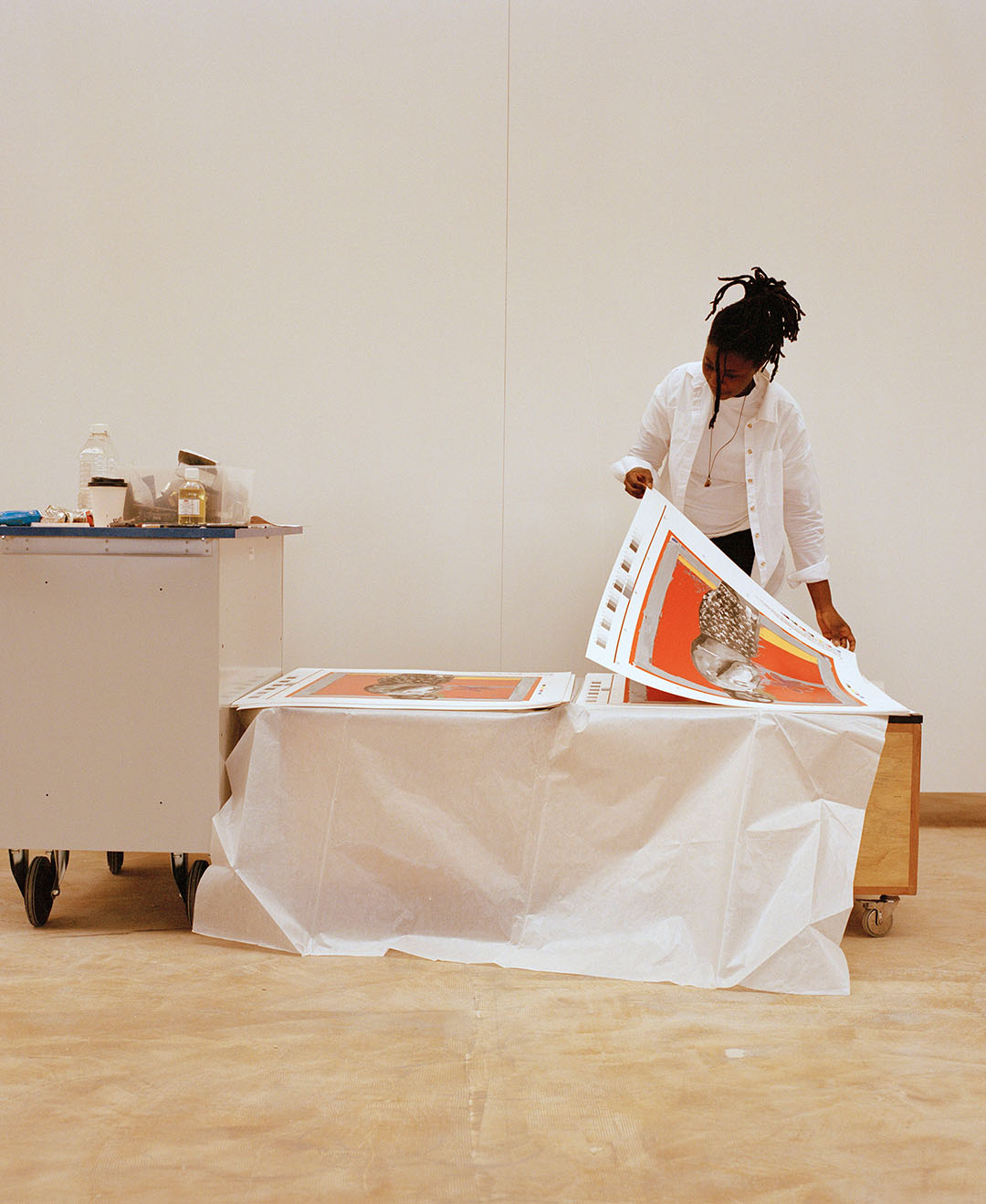 Acevedo-Yates's most recent curatorial work, the Focus section of The Armory Show in New York, has been noted for its global perspective. "The programme I've been developing at the MCA is very much tied to Latin-X, Latin American and indigenous artists, as well as approaching issues around environmental destruction, colonialism, racism and gender violence," Acevedo-Yates says.
Across 30 booths of The Armory Show, the Focus section was titled Landscape Undone and spanned artists and galleries from and representing "the so-called 'Global South', for lack of a better term", says Acevedo-Yates. One of the key artists was Costa Rica-born Priscilla Monge, who "has been doing a lot of work since the 1980s and 1990s from a feminist perspective, denouncing gender violence and patriarchal structures". Another was Claudia Peña Salinas. "Her work incorporates Mesoamerican mythologies and histories, but also dialogues with western art histories of minimalism and geometric abstraction," says Acevedo-Yates, who also highlights the work of Jamaica-born Leasho Johnson, French-Caribbean artist Julien Creuzet and Puerto Rican-American David Antonio Cruz.
"A lot of the artists reside in the US but may be of Asian, African or Caribbean descent. It's a way to work through my own identity"
Cruz's practice was represented at The Armory Show with a series of paintings and drawings. "He's a technically incredible painter," says Acevedo-Yates of his joyfully bright groupings of figures based around "one's chosen family from a queer perspective. It's really beautiful how he places people like they're falling into each other, with the idea of support and love, touch and caring translated into a painterly style that is very relevant right now." His drawings, meanwhile, focus on the Ceiba tree, which is sacred to indigenous communities in Puerto Rico.