Kicking off the Encounters section in Elephant's Autumn/Winter 21 issue is our regular double interview, which this time sees fellow artists John Akomfrah and Ayana V Jackson questioning each other about where their art comes from and the places it has yet to take them. Akomfrah (photographed by Lauryn-Alexi Ipinson-Fleming) also features on the cover of our special release edition, while US artistic legend Laurie Anderson takes centre stage on the front of main release edition (photographed by Mayan Toledano).  
In her interview Anderson reflects on an America that she has watched change dramatically over the course of her five decade career, but she clearly remains hopeful for the future in the post-Trump era. Larry Achiampong and Haegue Yang round off the section, with the former reflecting on success and the social importance of building a legacy, while the latter reveals how the wild weather and weird folklore of Cornwall helped shape her latest projects.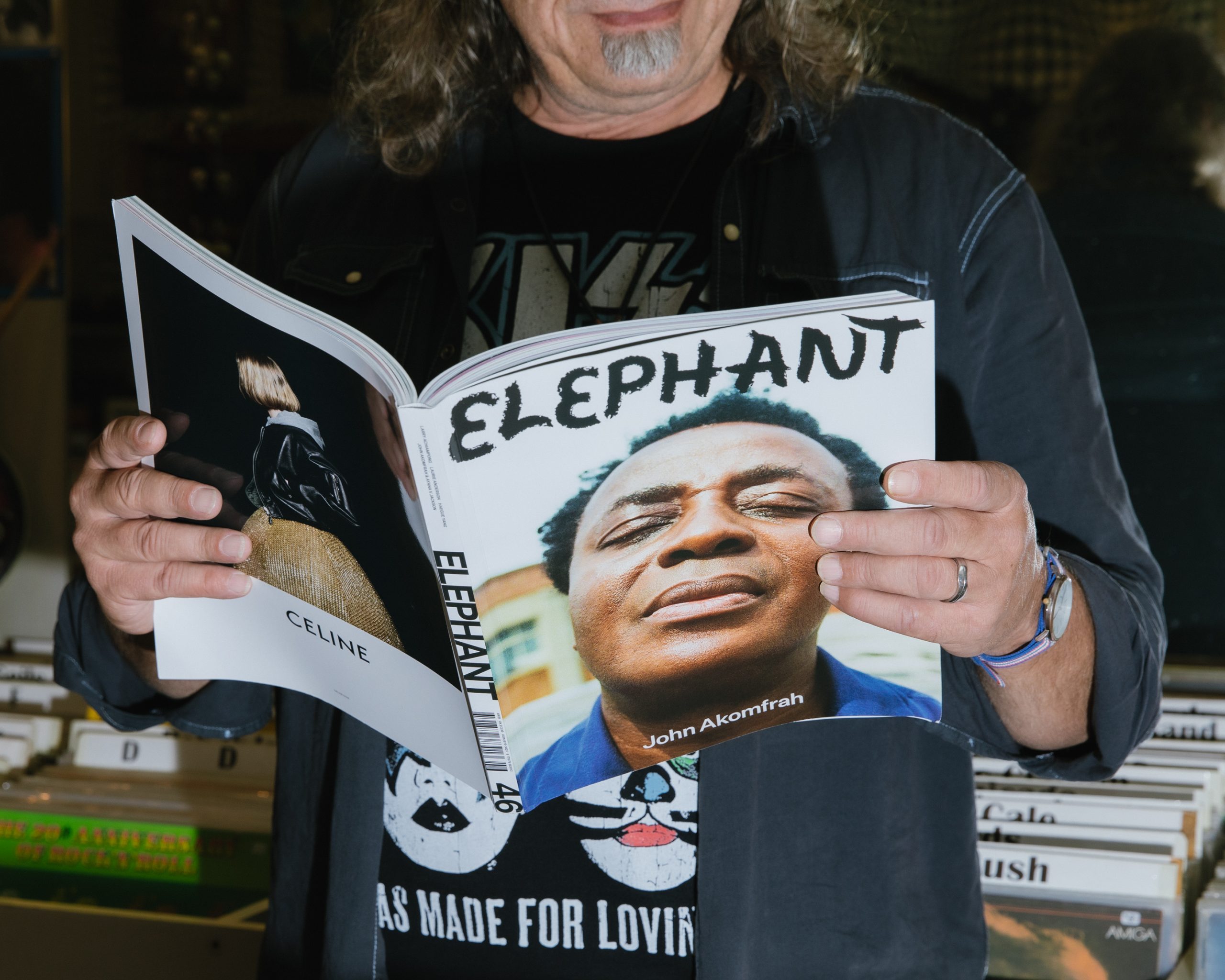 John Akomfrah
"We didn't quite understand then that the journey itself was the point," reflects Akomfrah, thinking back on the early days of his artistic career. "There was no grand finale, no result. There would be no moment of epiphany." He and Ayana V Jackson bounce ideas off each other over video call for this issue as Akomfrah works on the longest-running project of his career, something he began at the start of lockdown in March 2020 which was unveiled this month at Lisson Gallery's New York space.  
It calls for the British artist to appear in his own work for the first time, something which Jackson, by comparison, has been doing for almost a decade. Clearly both enthusiastic and curious, he asks her how that came about and crucially how it makes her feel.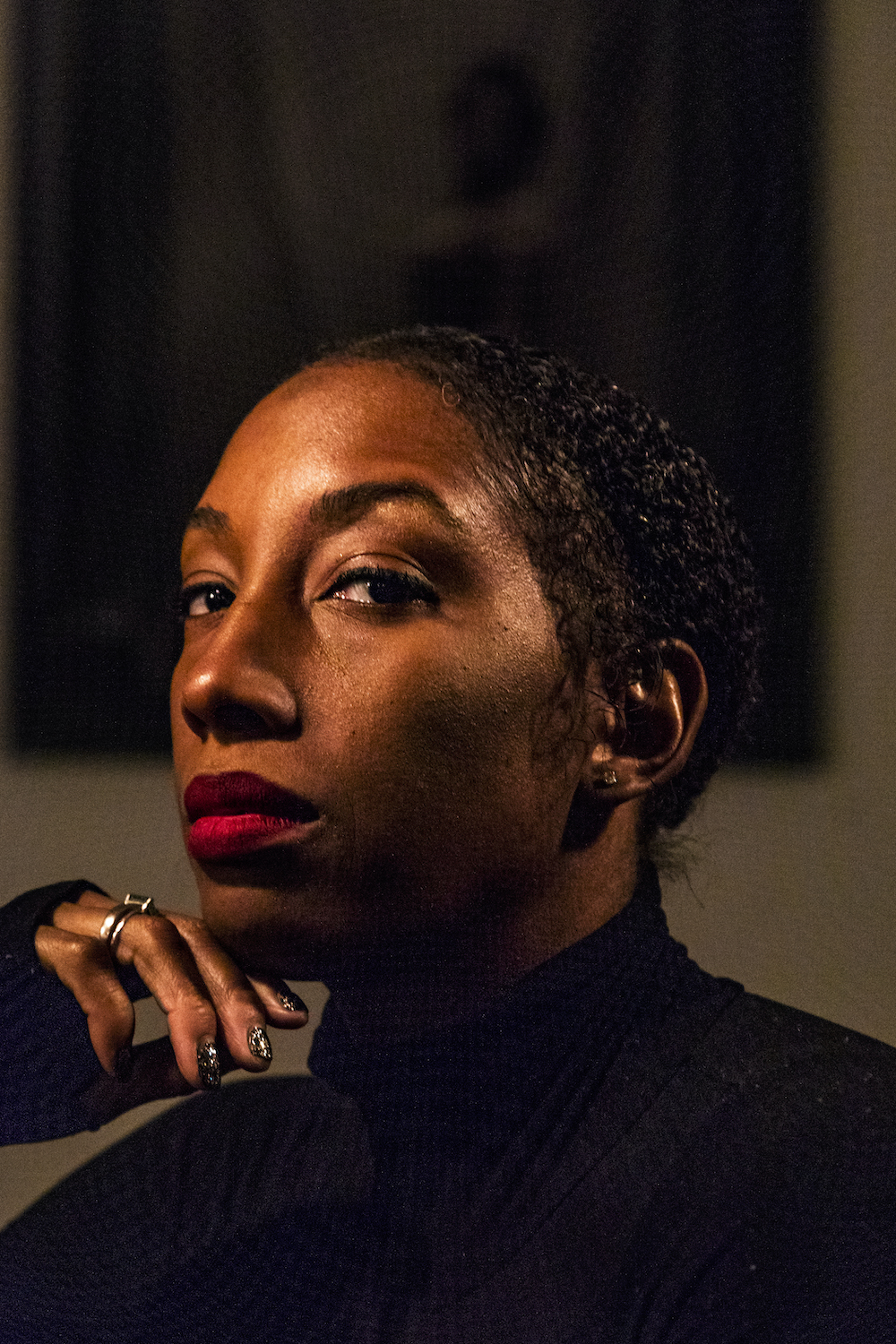 Ayana V Jackson
Based between New York and Johannesburg, Jackson's work is often fed by re-tracing the movements, voluntary and forced, between Africa and America. It's an interest that she and Akomfrah share. "We both create work around the Atlantic Ocean," she observes to him, before talking about her planned video installation at the Smithsonian National Museum of African Art telling of a fictional aquatopia populated by the children of pregnant women who jumped or were thrown overboard from slave ships.  
"In my imagination these babies were midwifed by embodied water spirits hailing from the shores where their mothers were born," she tells Akomfrah. "I'm very nervous saying this to you as you've been an incredible inspiration for me."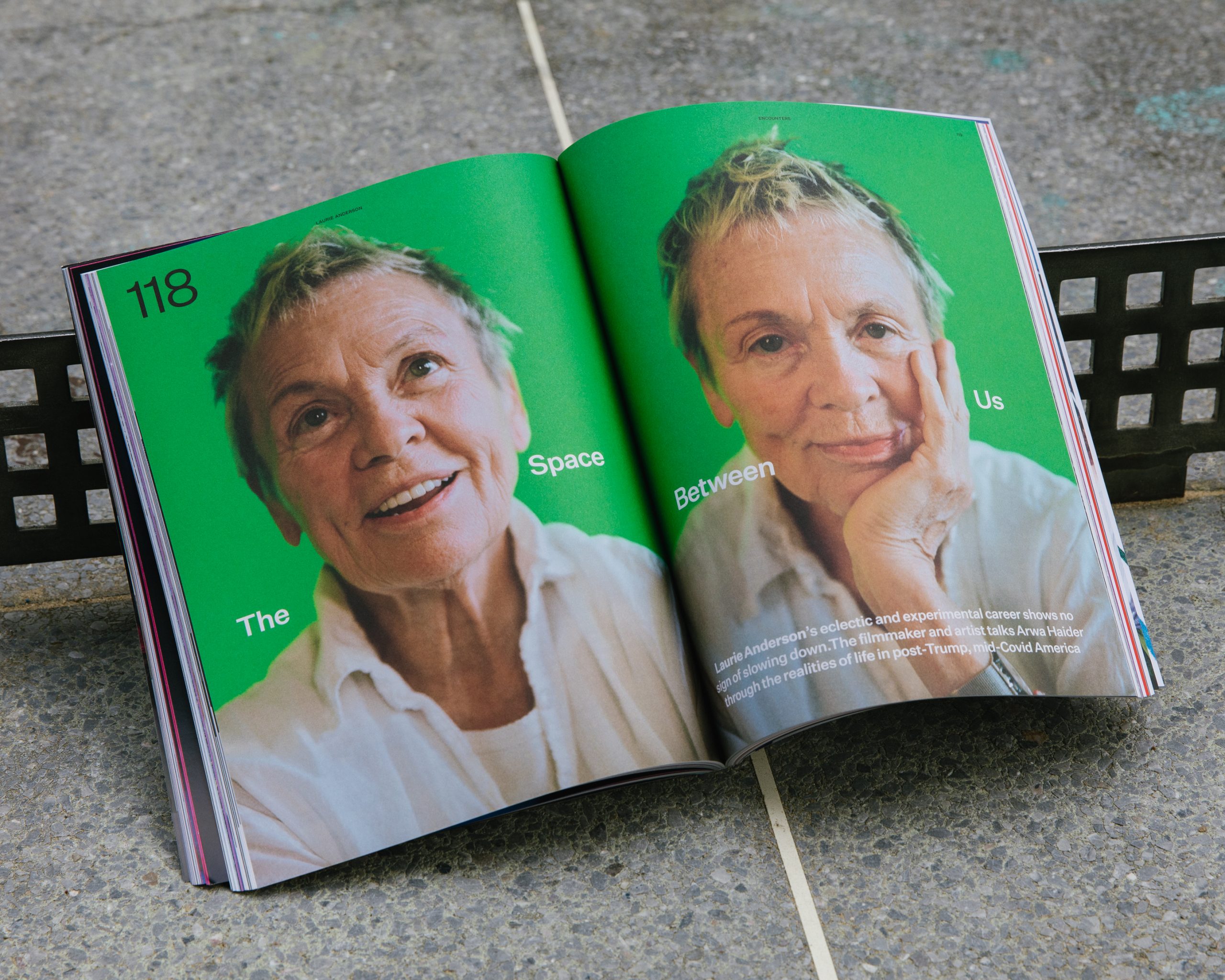 Laurie Anderson
"I wake up every morning with a list of a hundred different things that are going so terribly wrong: I try to fix them, one by one." Veteran US artist Laurie Anderson radiates positivity in her Encounters interview. There's plenty from her half century of work to discuss, from experimental performances, to expressive illustration, from music to film projects, but it's the future as much as the past that fascinates her as America attempts to shrug off the shackles of the Trump era.  
She's particularly excited about one upcoming project that sees her retelling the Bible in her own words. "It's in my own vocabulary: I'm telling you, with great confidence, about the creation of the world, the dominion of man over animals, all the gory things that will happen in the future," she smiles. "I'd say it's about time it got rewritten."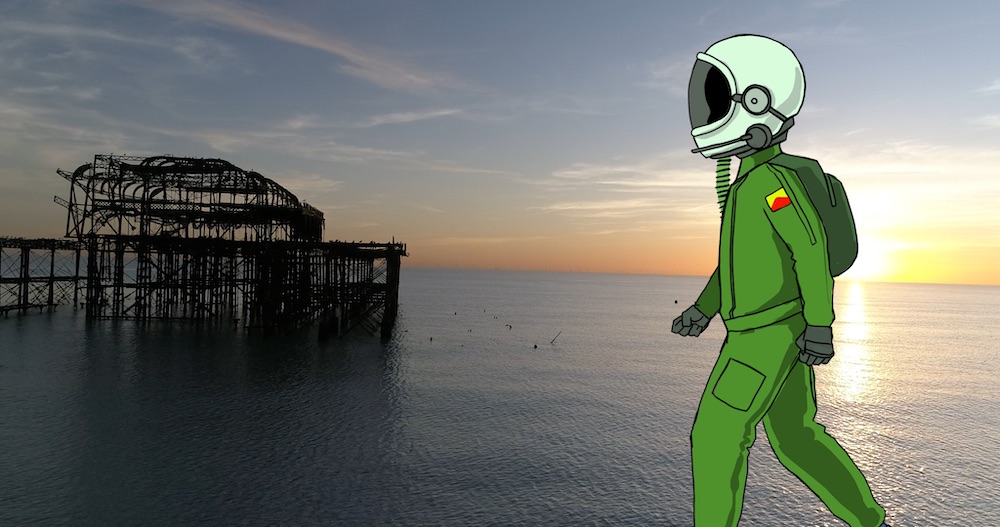 Larry Achiampong
Mortality and legacy are writ large across Larry Achiampong's work as the artist struggles with his place within the art world. Here he tells us that one of the reasons he sold his work to the Tate was that "the likes of Eddie Chambers, Lubaina Himid, Sonia Boyce… so many predecessors fought for our own existence to be within those collections." 
As a father now, he's more aware than ever of his duty to provide an example to those who will follow him, . "I have to think about what that will mean to the legacy of young Black kids," he explains to us. "It's not about me anymore."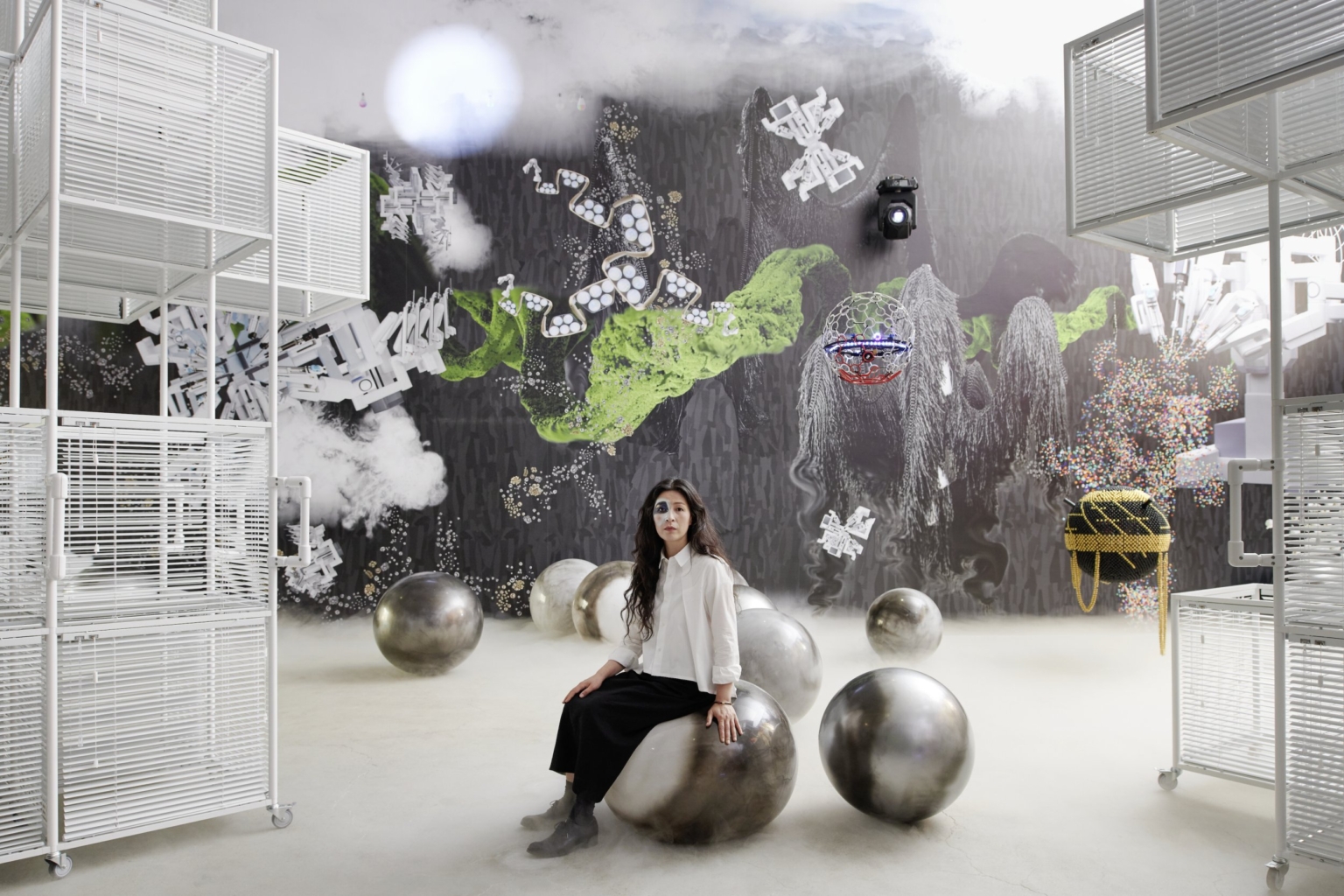 Haegue Yang
"I want to be influenced, instead of just superimposing my ideas and then going away," says Haegue Yang as the Korean artist talks to us about her solo exhibition Strange Attractors at Tate St Ives. For this she spent time in the area, experiencing the weather ("It's so cold, right?") and finding out about the local culture, before shaping a series of large multi-sensory installations.  
"It was crucial," she says. "You feel the harshness of the environment. Aesthetically there is beauty, but physically there is overwhelming power. It is a special mix, plus the mystic sentiment of all the ancient settlements, and their sense of time."  
Elephant Issue 46 Autumn/Winter
Explore the Encounters in full in our latest issue 
BUY ISSUE 46