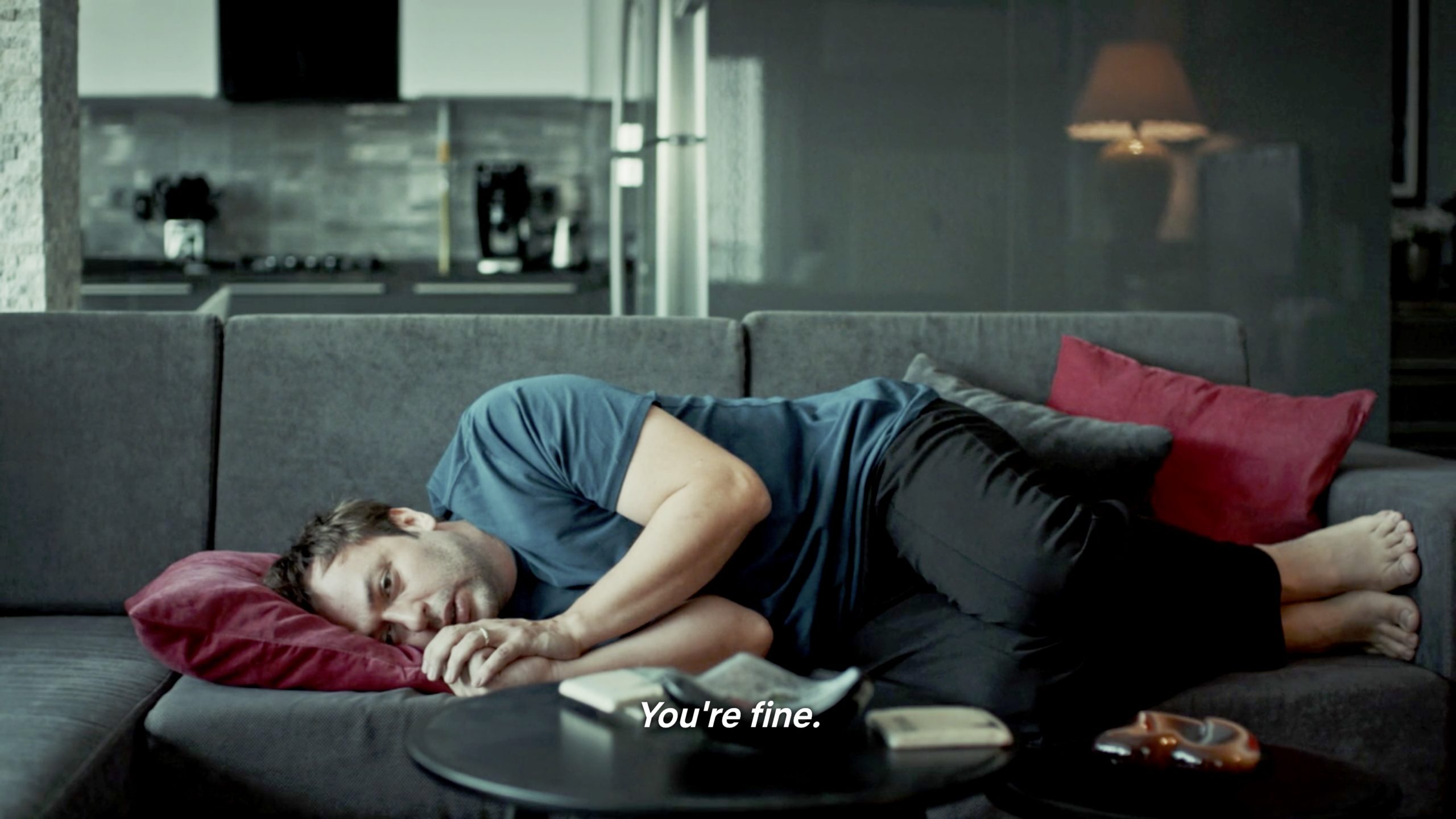 We live with an endless stream of content. Freshly created or cannibalized, it seems like the torrent just keeps on coming. There's so much of it, in fact, that we now knit together its most atomized and alienated forms into an addendum to language: an aide to communication. In retrospect it seems like the step from emojis to gifs was tiny, but in fact the gif, the meme and the screenshotted Reductress headline are an extraordinary development in human communication, about which much (sadly gif-less) ink has been spilled. The simplest unit of many of these expression-expansion tools is the screenshot, or isolated frame of film.
"We all recognize Amélie about to crack her creme brûlée with a teaspoon; and Don Corleone and his cat"
Film stills have been part of aesthetic and artistic exchanges for years, produced and distributed by studios to convey with utmost efficiency the tone, look, mood and appeal of a new release. When you think of a famous film, you probably think of an iconic shot you've seen as a still image, rather than in motion. Someone says North by Northwest, and you will likely see Cary Grant, tie flapping, running from a biplane. We all recognize Amélie about to crack her creme brûlée with a teaspoon; and Don Corleone and his cat. For both cult and popular movies, stills extend their afterlives, shared by fans in zines and cine icon books; used by designers for collection moodboards and artists in their collages, pastiches, and sometimes in their paintings.
Allan McCollum, An Ongoing Collection of Screen Grabs with Reassuring Subtitles, (Left: No. 1153; Right: No. 618), 2015-Ongoing. Courtesy Galerie Thomas Schulte and the artist
Artists have been interested in stills for almost as long as they have been interested in film and cinema. Moving pictures completely re-wrote many of our fundamental critical narratives, just as photography did in the years before. The unique alienation of a single frame, isolated from the larger narrative implied by its very existence, was attractive to collage-ists and postmodernists experimenting with the fracturing and re-forming of narratives and identities, as well as artists playing with performance and storytelling. Most famously, of course, Cindy Sherman created a series of fake "stills" capturing the promise and mystery of the promotional art form, with all its connotations of a certain kind of narrative. Her staged photographs capture a moment in story-time, and extend beyond their frames.
View this post on Instagram
Isolated frames are also increasingly used to capture the imagination of potential viewers in the growing competition between streaming services, especially at the arthouse end of the spectrum. Subliminally encouraging people to watch a new sitcom by producing pithy gifs or stickers and uploading them to messenger services is undeniably effective, but when it comes to the obscure, classic or re-mastered treasure of indie cinema there's nothing better than a few well-chosen, expressive, moody screenshots.
The press team at arthouse streaming service MUBI likes to "avoid using the images that anyone can find online or those that everyone else is using, and try creating our own curated imagery. It's a way to give a fresh look to a classic film, because when we show a film like Apocalypse Now we want to treat it as a 'new' film." Sometimes they will create fresh takes on framing by splitting, cropping or juxtaposing stills, as with one of their most popular Instagram posts, a split still from In the Mood for Love.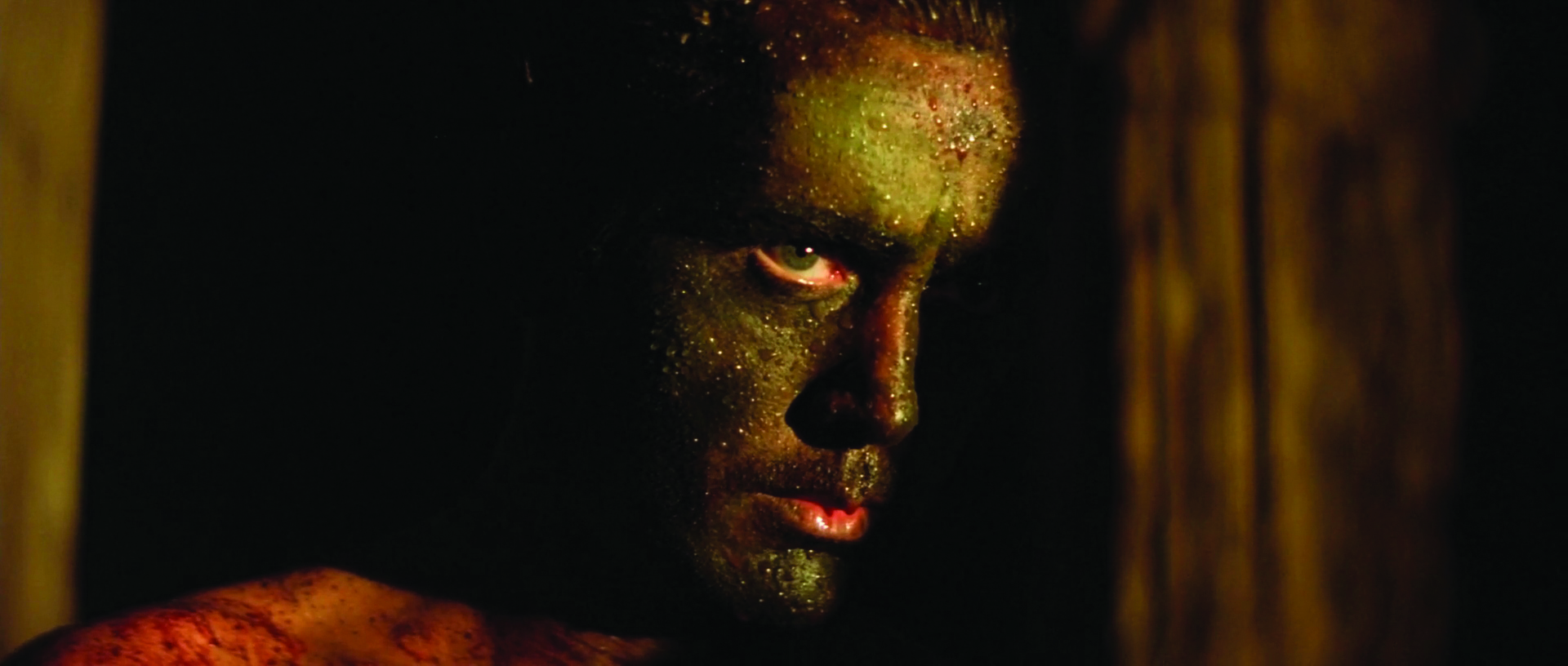 Instagram is the arena where the film still really finds its voice in the contemporary cacophony. This comes from the flattening effect of the algorithm, combined with the ability to share and re-share images; many of us post relatable, aesthetically pleasing or evocative screenshot to our stories, or even on occasion to our feeds. Screenshots of films (sometimes known as screencaps), evoke whole worlds but are just empty or variable enough to be multipurpose, even, and sometimes especially, if they have captions.
Photographer Sarah Bahbah, whose instagram bio until recently read "you've probably seen my art on someone else's account" has built whole worlds out of carefully staged and poetically or aggressively captioned images that are essentially stills from films that don't exist.
Her captions are enigmatic; not always dialogue or monologue, but something in between. Her protagonists are beautiful, the shots stylized and sometimes fantastical, and the emotions expressed are the kinds of cliches that meme-fluent millennials and zillennials are astonishingly adept at mining for new meanings. They are some of the most re-shared (frequently uncredited) images on the platform, with people projecting themselves into her hazy, daydreamy worlds through association.
"Film stills are an important part of our new, increasingly visual systems of communication"
Memes are probably the area of contemporary communication where the screenshotted still comes to prominence, with out-of-context profundities and absurdities—fleeting in motion—pinned down and re-purposed into a language that oscillates betweens the niche and the universal. But, as the work of Alan McCollum suggests, the films and television shows themselves involve the re-working of tropes, memes, cliches and other conventions. His project An Ongoing Collection of Screen Grabs with Reassuring Subtitles (since 2015) juxtaposes platitudes/moments of comfort from over 1200 scenes. These isolated lines all take on meaning in relation to the wider context, the same way a meme does.
View this post on Instagram
Whether it's dialogue from NBC's Parks and Recreation perfectly synced with screenshots from Captain America movies, out-of-context Salem Saberhagen, or the mood-capturing Agnes Varda screenshot I posted to my Instagram mid-quarantine, film stills are an important part of our new, increasingly visual systems of communication. Watching how they're used can tell us a lot about language, ownership, identification and storytelling.