What We Learned This Week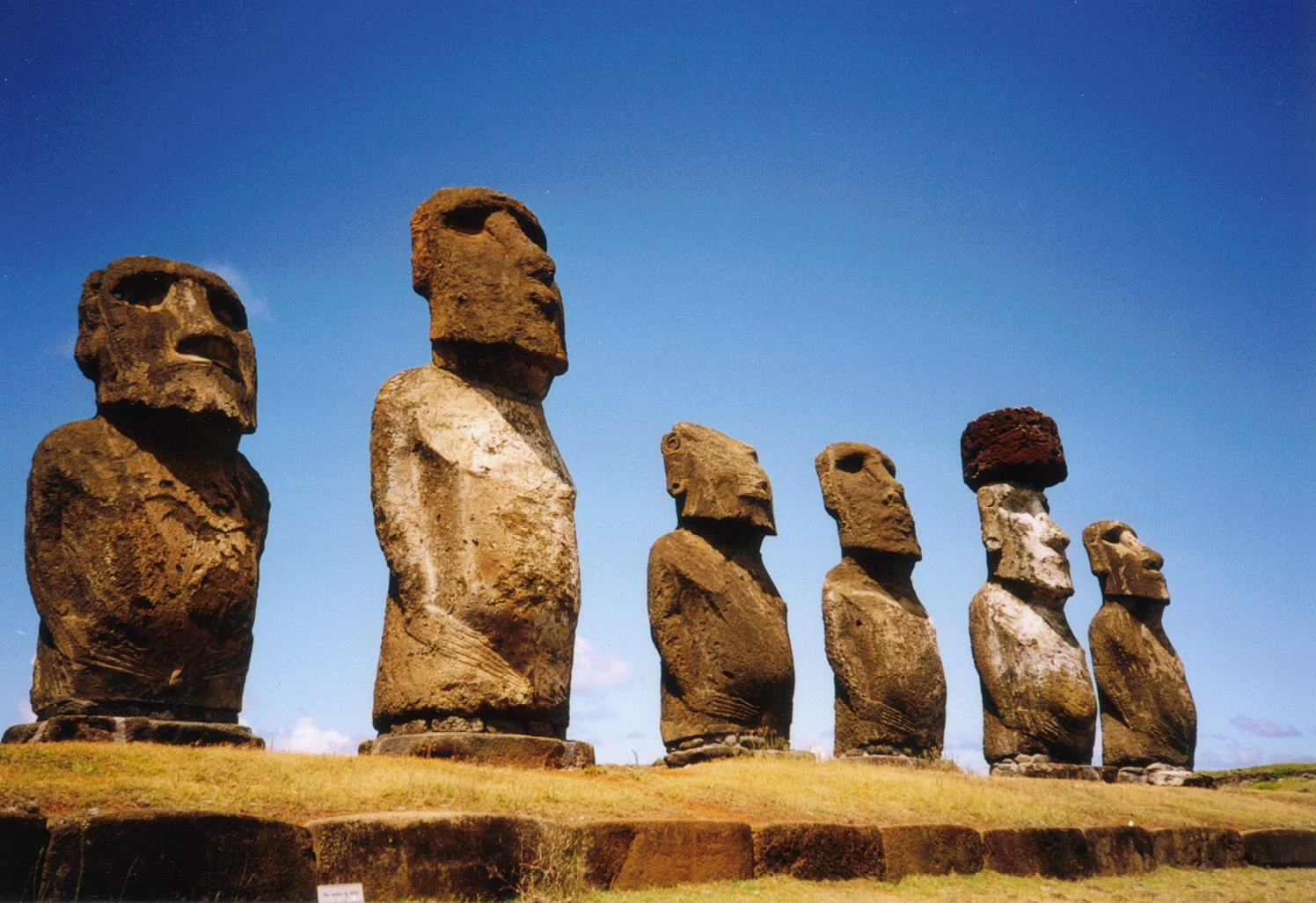 It's been a big week for art restitution: in a 108-page report commissioned by Emmanuel Macron last year, French museums have been advised to repatriate their collections of sub-Saharan African art, looted during the country's colonial past. The report would set a precedent in the art world for the returning of works from all corners of the globe, should it be listened to by Macron's government.
Such artworks, of course, make up the backbone of many large, famous European collections. The British Museum  is simultaneously being urged to return Hoa Hakananai'a or "moai"—the Easter Island statue famous enough to have an emoji similar to it—to its ancestral home in Chile. The Governor of Easter Island Tarita Alarcón Rapu—who is reportedly descended from the tribal leader on whom this statue is based—gave a heartfelt speech outside the museum in which she asked the Museum authorities to return "our soul".
Former YBA bad boy Gavin Turk has been arrested for his part in the coordinated occupation of five London bridges last weekend. The move was organised to protest climate change by bringing the capital's traffic to a standstill. One of eighty-two people arrested during the demonstration for civil disobedience, Turk later wrote a Guardian opinion piece in which he spoke about the art world's part in accelerated climate change: "The international art world, to which I'm attached, requires the traffic of heavy art objects all over the globe—the cultural ebb and flow of images and ideas certainly has a huge carbon footprint."
Turk wasn't the only artist to have a run-in with the law of late. Across the pond, one of Kylie Jenner's favourite street artists RETNA is being investigated by the LAPD for causing upwards of $50,000 of damages to the Maddox Gallery in Los Angeles. Eye witnesses said that RETNA threw a bitter street art tantrum about not having his work hung next to Damien Hirst's, and graffitied the gallery walls in black spray paint. When this was whitewashed he had a second tantrum resulting in a bitter street symphony, returning to deface the entire gallery inside and out with silver spray paint.
Whether or not Hirst is equally upset not to be shown side by side to RETNA's is unknown. But the British shark-pickler ought to be pleased that his foetus public sculptures in Qatar will visible again, following five years of being covered by the authorities. The Miraculous Journey is comprised of fourteen giant bronze statues which show the growth of a foetus. Originally unveiled in 2013, they were covered supposedly to protect them from building work, the social media backlash about their immodesty certainly having nothing to do with it…
Also this week is a story stranger than fiction, involving a series of robberies and a performance art piece. Six years ago thieves made off with seven paintings—by no less than Matisse, Gauguin, Picasso, Monet and Lucian Freud—from Rotterdam's Kunsthal Museum. The heist was reportedly worth up to $115 million. This November Mira Feticu, who wrote a book about the heist, received an anonymous letter telling her the stolen Picasso Tête d'Arlequin (Harlequin Head) was buried under a rock in a forest in Bucharest. Feticu found the painting. As she told the New York Times, "I cried when I saw it." But after she turned the painting over to the authorities, she received a second letter, detailing the planting of a fake as a performance art piece by a Belgian collective called Berlin. In their reasoning behind the piece, they said it was about "the value of truth. What is real and what is not?" Deep.
Quote of the Week
"Comic, furious and uplifting in equal measures, it refuses the ready-made endings that women are so often faced with"
—Feminist film classic Thelma & Louise will be screening at Elephant West on 29 November. Read our deputy editor Louise Benson on why it is more relevant now than ever before. 
Exhibition of the Week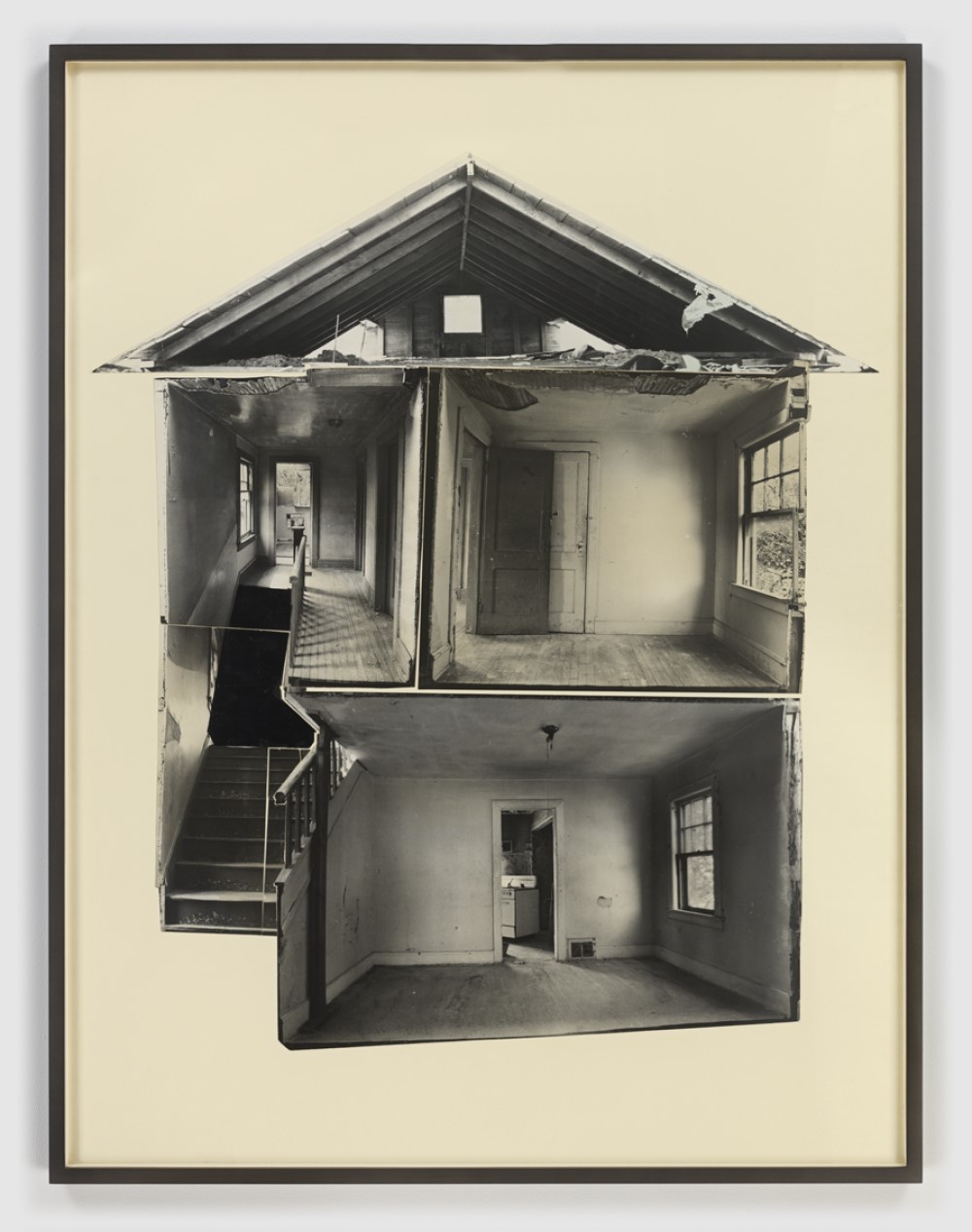 Gordon Matta-Clark, Works 1970-78, at David Zwirner until 21 December
Mayfair's David Zwirner has mounted the first solo show of Gordon Matta-Clark (1943-78) in London, which brings together his works in various media to recreate a sense of the downtown New York art scene of which he was part. Trained as an architect at an Ivy League college, Matta-Clark became one of the great poets of the streets: cutting out cross-sections of abandoned buildings to turn them into sculptures; photographing New York's graffiti a decade before graffiti was artistically a-la-mode; making things out of rubbish. He died tragically young at thirty-five, but left behind a tonne of brilliant ideas crammed into a short lifetime.
Instagram of the Week
Fat Cat Art (@fatcatart)
If you have an appreciation of art, or a fondness of cats, or simply admire some handy photoshop skills, then undoubtedly you'll enjoy @fatcatart. From a sweeping abduction in a Rubens painting to a tender caress in a Klimt painting, this overweight, ginger cat is surprisingly fitting for each of them. The official IG of Zarathustra the cat surely improves the work of the likes of Dali. Suddenly, a large cat seems the obvious accompaniment to dripping clocks.