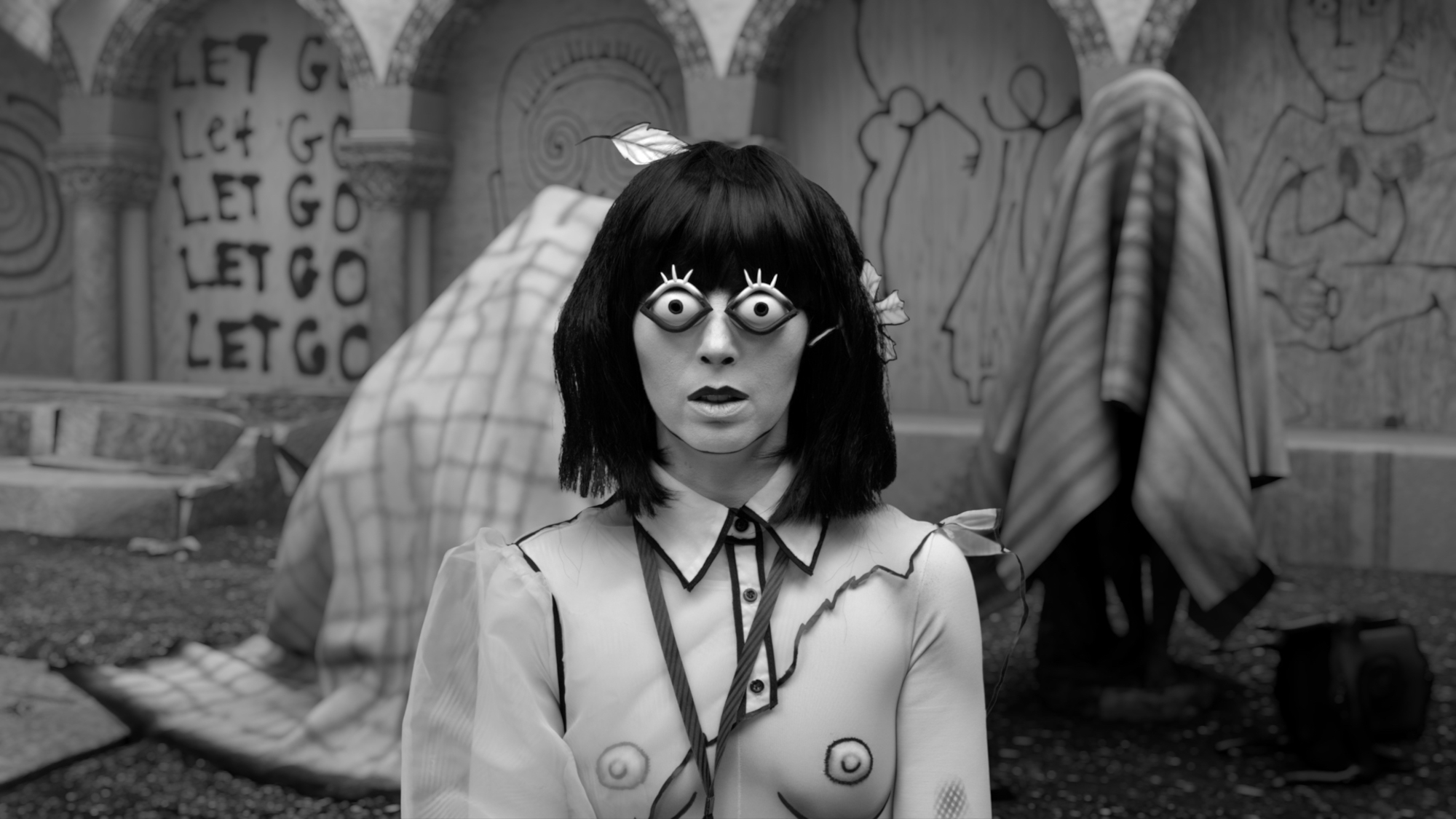 What motivates us to remake ourselves? Do alter egos, personas and avatars satisfy an aspirational urge to project a preferred identity? Is role playing a form of escape? Or does our fascination with alternative selves come from a place of empathy, the desire to put oneself in another's shoes? Showing at Osservatorio Fondazione Prada in Milan, the exhibition Role Play attempts to answer these questions, and more.
Curated by Melissa Harris, editor-at-large of photography non-profit Aperture Foundation, the show brings together the work of 11 international image-based artists who explore the invention and projection of alternative identities. "Since the early 20th century, projects engaging role play have contemplated identity, liberating artists to gender-bend and time-travel and envision their selves in myriad ways, in turn reflecting on their very is-ness, even when that is in flux," Harris explains.
Creating across photography, video and performance, the selected artists interrogate the concept of individuality by playing with gender norms, racial stereotypes, and future perspectives. With social media posing seemingly limitless opportunities for reinvention, and with the spread of virtual communities and the developments of the Metaverse, thinking about the self and the possibility of becoming another feels increasingly necessary. From cosplay to alter-ego activism, here are some of the highlights.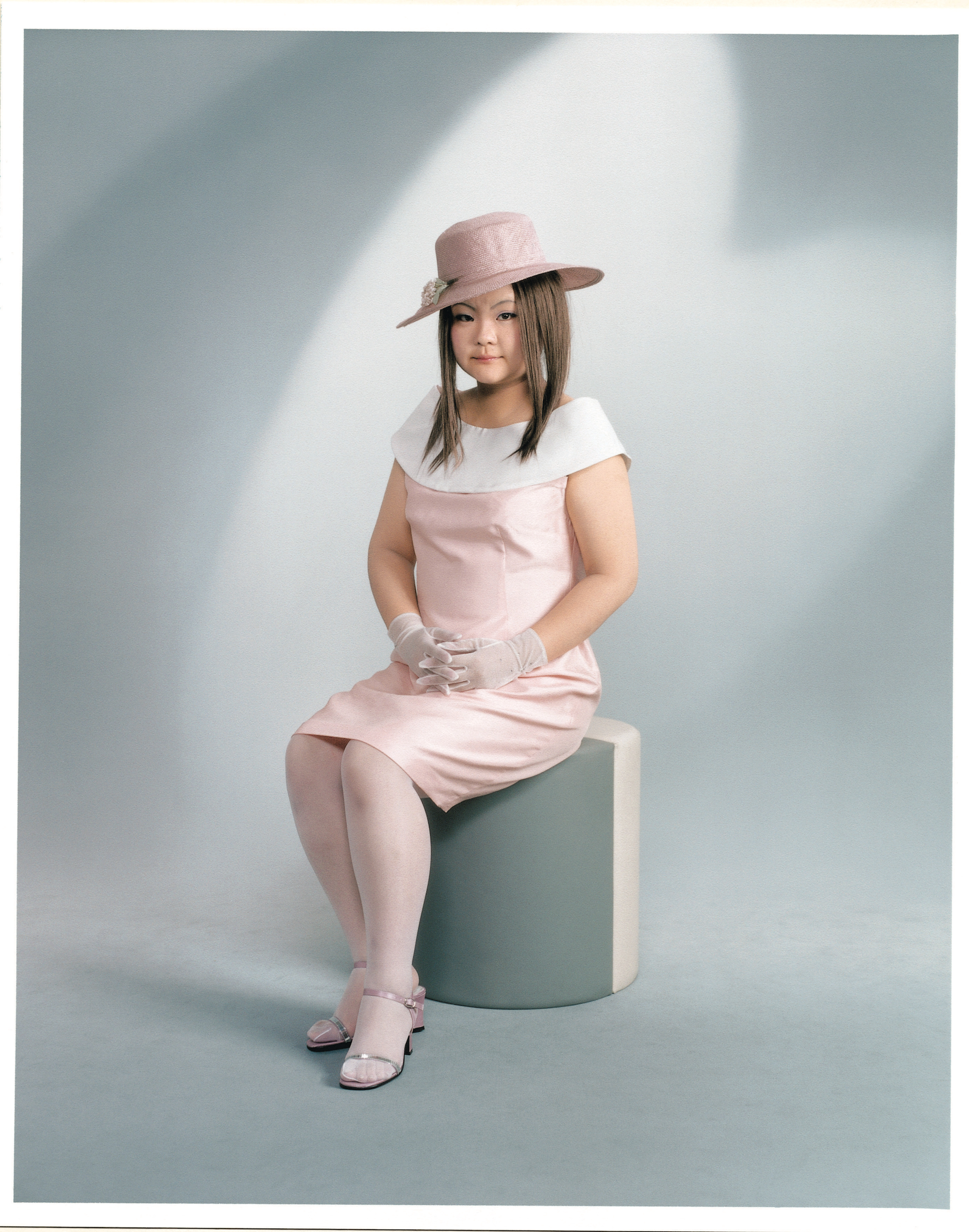 Tomoko Sawada, OMIAI♡, 2001
Across her themed projects, photographer and performance artist Tomoko Sawada investigates gender stereotypes in Japanese culture by transforming herself into different characters. Her 2001 series OMIAI♡ riffs on the Japanese matchmaking tradition of the same name, in which the parents of potential spouses exchange photographs of their children. Using costumes and cosmetics to radically alter her appearance, Sawada posed as thirty prospective brides for an official pre-wedding photographer, mimicking the polished, dignified look of real omiai portraits.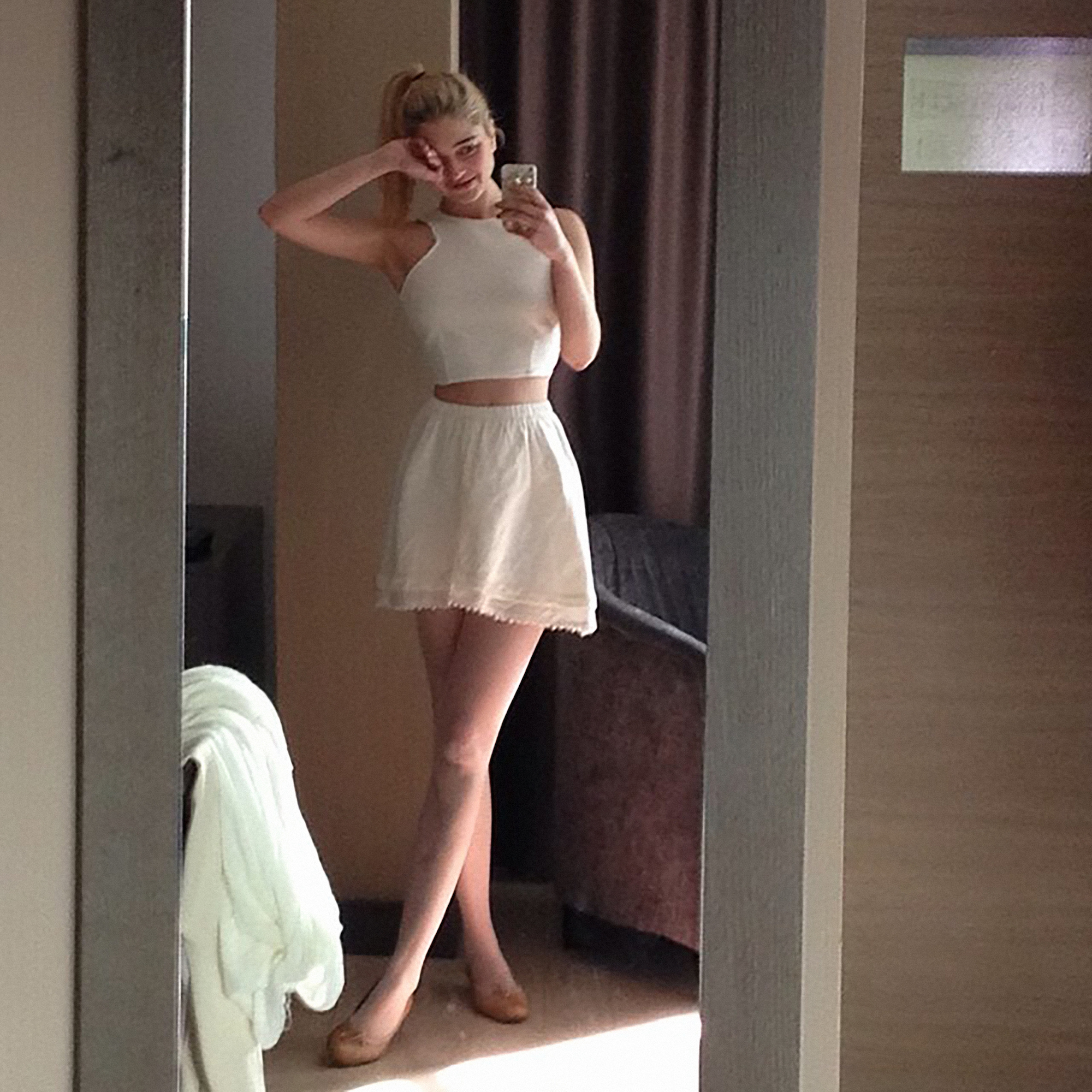 Amalia Ulman, Excellences and Perfections, 2014
Between April and September 2014, Argentinian artist Amalia Ulman conducted a scripted performance via her Instagram and Facebook profiles, acting out the life of the "Hot Babe" that social media wanted her to be. She filled her feeds with photos of flower bouquets, expensive lingerie, brunches, work-outs, and mirror selfies, portraying a consumerist fantasy lifestyle that was lapped up by her ever-increasing number of followers. Given our current obsession with scam culture (see Netflix's Inventing Anna, if you doubt that), Ulman's construction of an idealised persona feels even more relevant today.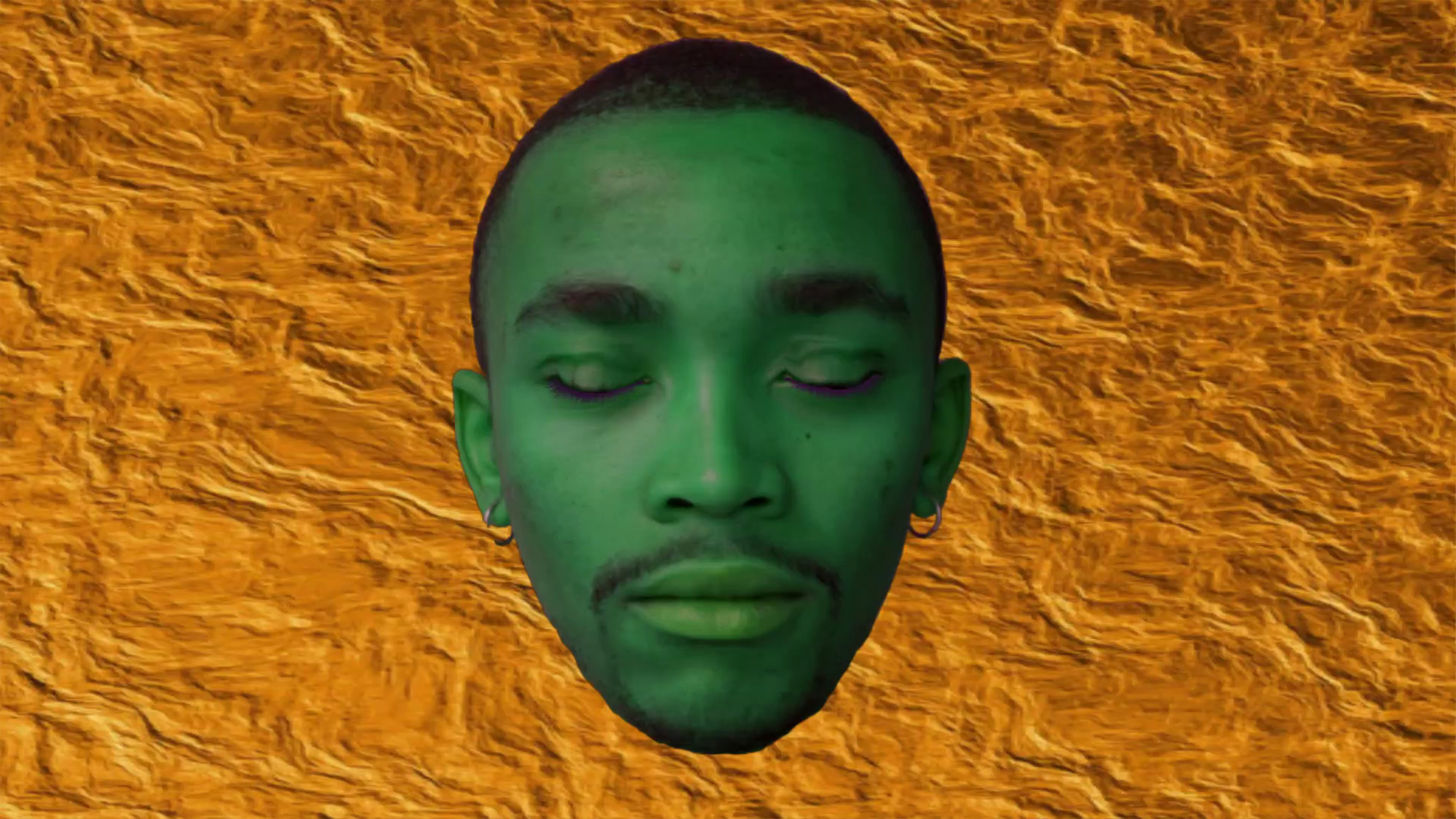 Bogosi Sekhukhuni, Bogosi bot Avatar still from Consciousness Engine 2: absentblackfatherbot, 2014
In his two-screen video installation, Consciousness Engine 2: absentblackfatherbot, South African artist Bogosi Sekhukhuni simulates an encounter between himself and his estranged father, using two avatars and text-to-speak software to reconstruct a moving conversation that took place between them on Facebook Messenger when he was 18 years old. Part of his ongoing investigation into human consciousness in an age of digital networks, Sekhukhuni describes the project as "a bit of self-healing by using myself as a test subject".
Juno Calypso, A Clone of Your Own, 2017
While studying photography at university, British photographer Juno Calypso began staging self-portraits disguised as her alter-ego, Joyce, in order to "perform solitary studies into modern rituals of seduction and the laboured construction of femininity". In 2017, Calypso took Joyce to an underground mansion in Las Vegas, built during the Cold War as a nuclear shelter by a millionaire cosmetics founder who lived there with his wife. With its sugar pink interiors, gilded chandeliers and artificial garden, the subterranean house reflects Joyce's fixation on eternal beauty and immortality.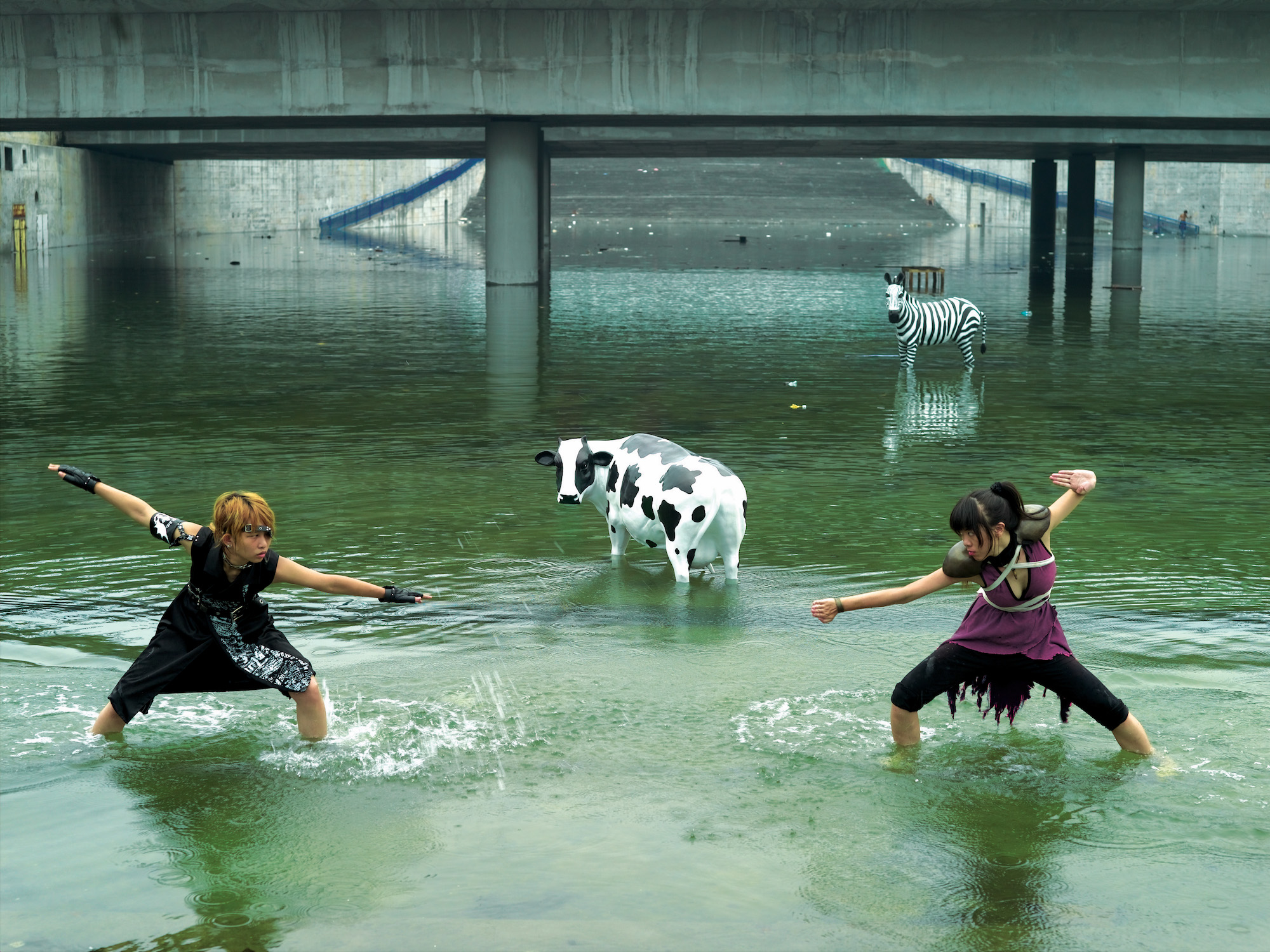 Cao Fei, Cosplayers, 2004
Multimedia artist Cao Fei examines the relationship between fantasy and reality in modern-day China. Her 2004 work explores the imagined identities of cosplayers and their interactions with the real world. Dressed as game characters, Fei's subjects move through her native city of Guangzhou, engaging in imaginary combat against stark urban backdrops. Her images reflect the ennui felt by these alienated youths, and their desire to escape the mundane and difficult realities brought about by globalisation and urbanisation.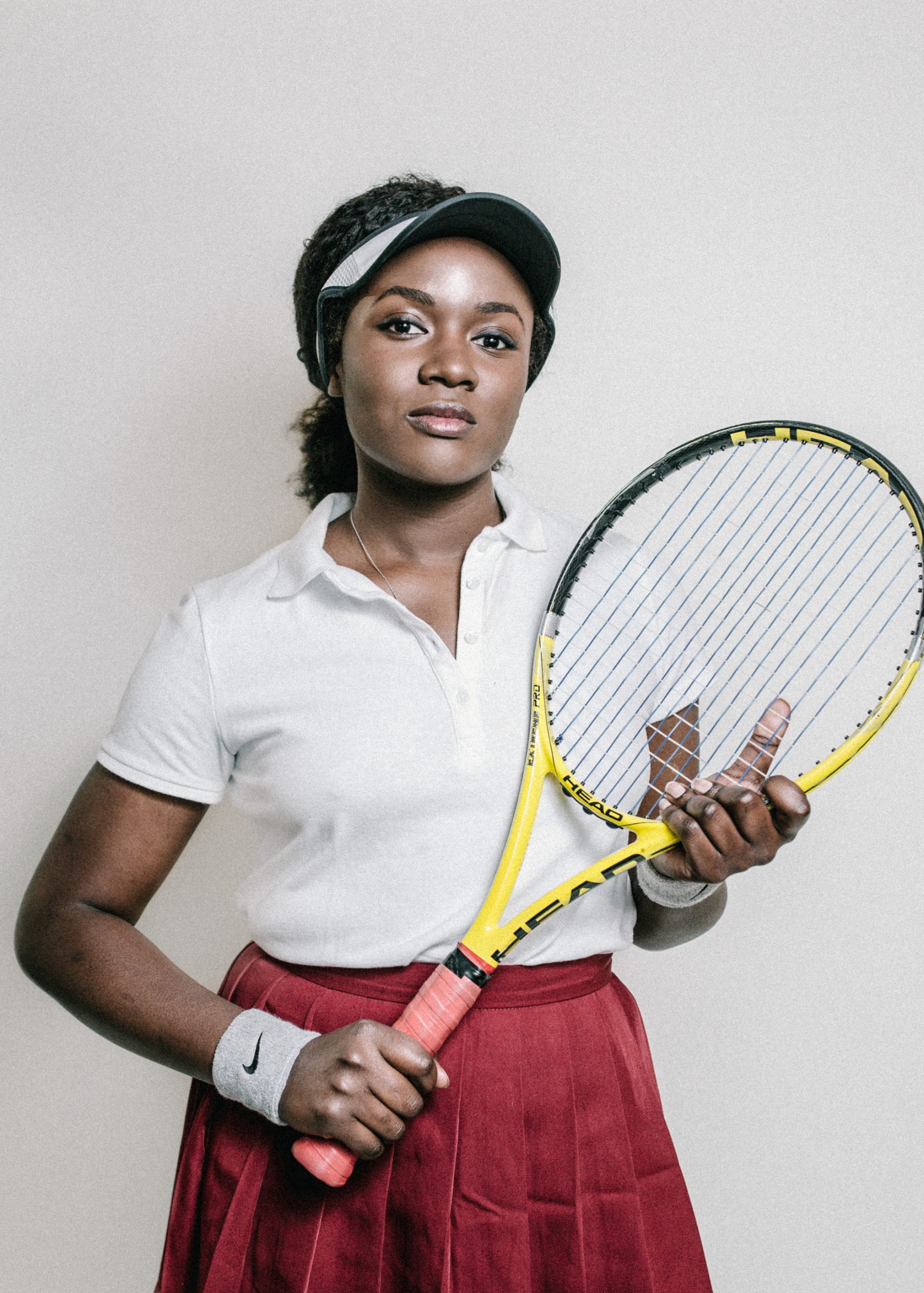 Haruka Sakaguchi and Griselda San Martin, Typecast Project, 2019
In their satirical portrait series Typecast Project, documentary photographers Haruka Sakaguchi and Griselda San Martin seek to visualise"what Hollywood gets wrong about race and ethnicity". The pair asked a group of actors to pose as the reductive stock characters they are usually asked to play, and then as their ideal role, and then placed the portraits alongside one another. For Nigerian actor Lolia Etomi, pictured here, her typecast role is that of a sex worker, while her ideal role is Serena Williams.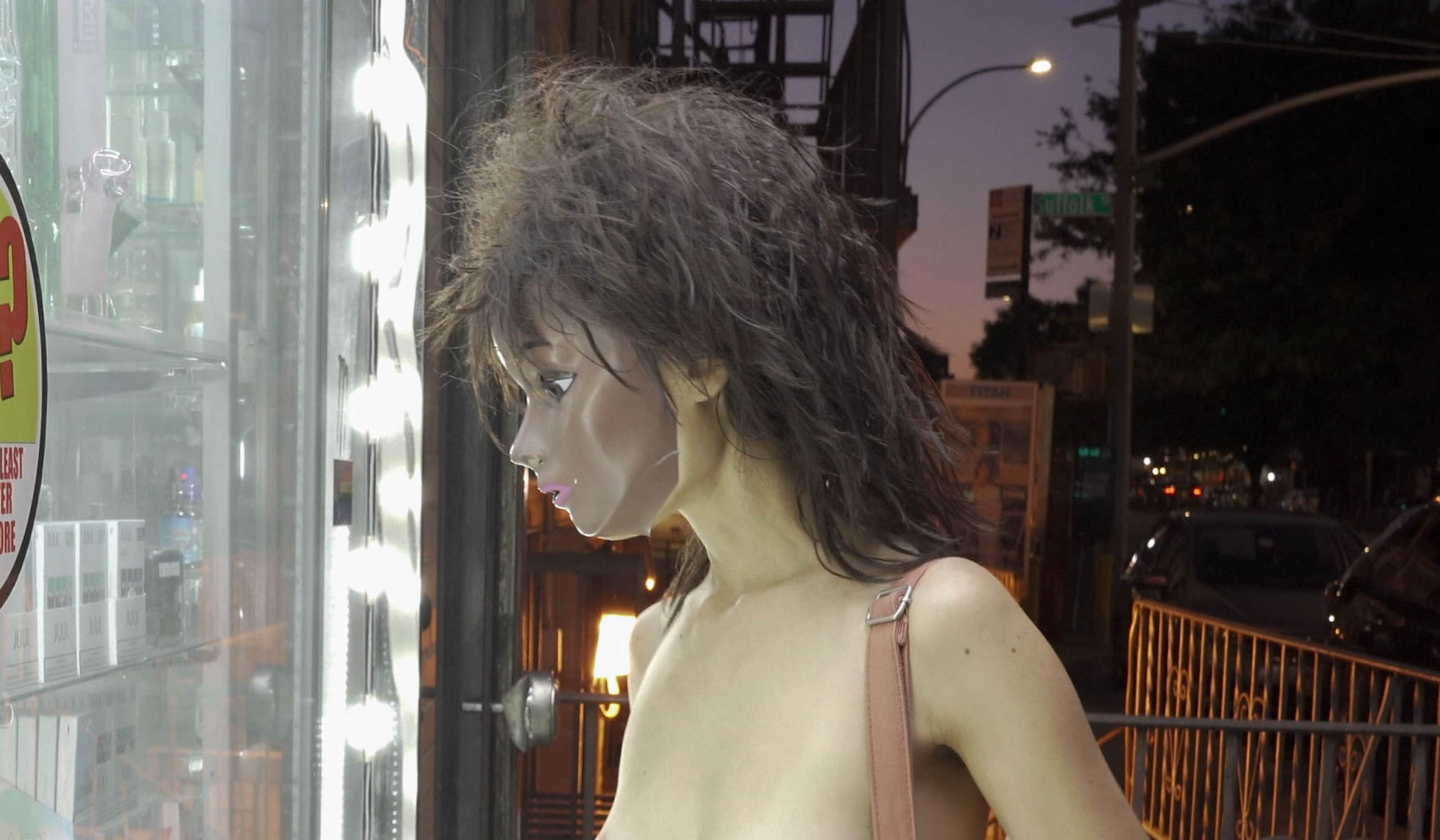 Narcissister, Breast Work (video still), 2019
Brooklyn-based artist and performer Narcissister, whose true identity is unknown, wears a mask in her work in order to more freely interrogate issues of gender, racial identity and sexuality. The mask, she writes, "draws in the viewer" through its feminine artifice, while "pushing the viewer away" through the anonymity and separation it affords the wearer. Her short film Breast Work spotlights a woman's right to bare her breasts in public, and explores how concurrent anxieties are rooted in the desire to control the female body.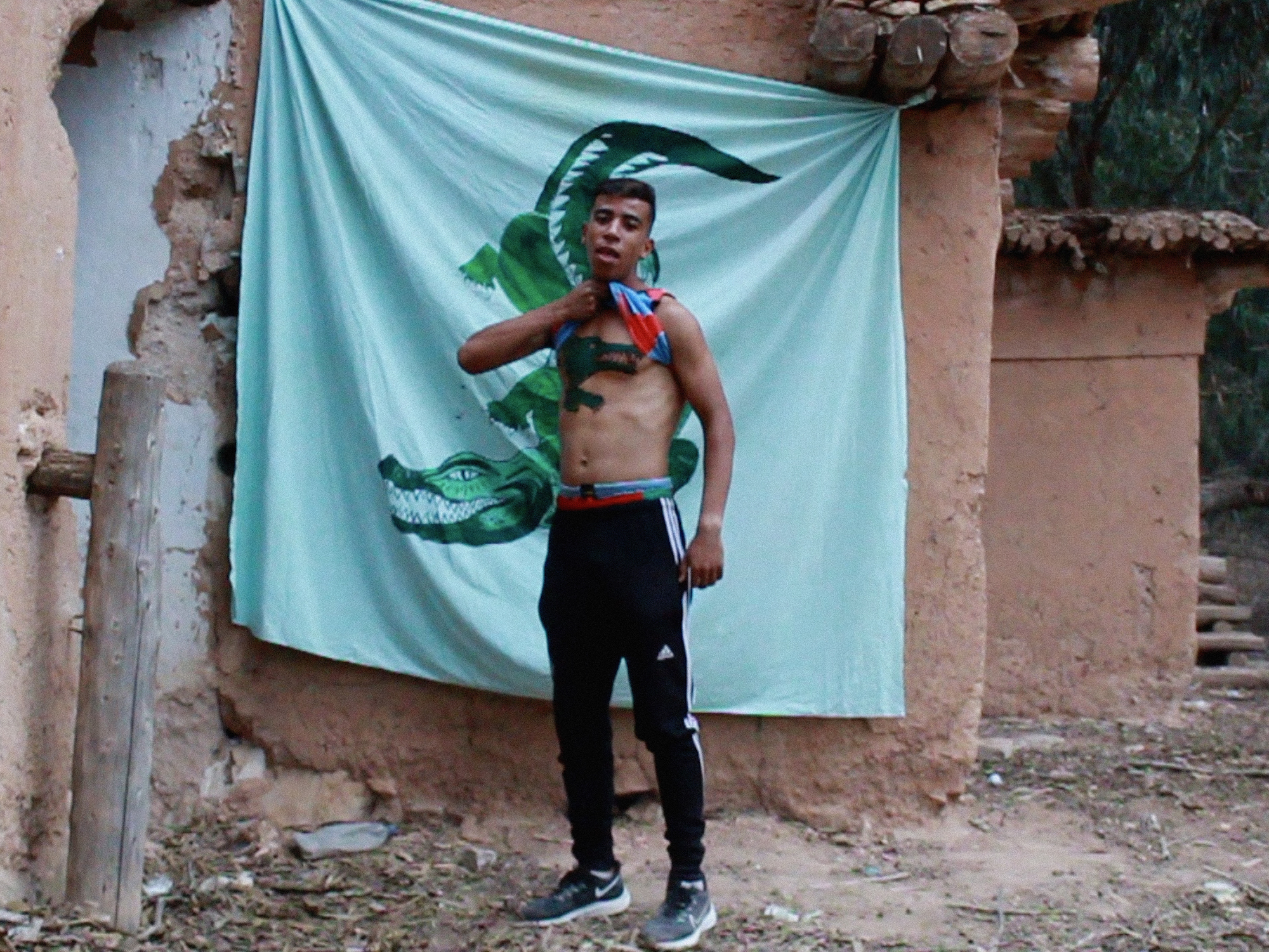 Meriem Bennani, Guided Tour of a Spill (CAPS Interlude) (video still), 2021
Through a dynamic blend of digital technologies, Moroccan multimedia artist Meriem Bennani constructs extended allegories about the ways in which media flows through real and online spaces, challenging our idea of a fixed identity. This video follows the aftermath of a disastrous "data spill" on CAPS, Bennani's fictional island in the middle of the Atlantic, which began as a detention camp for arrested teleporters before developing into a hybrid society. Bennani portrays the island's inhabits through footage of non-professional actors, 3D animations, and cartoon characters.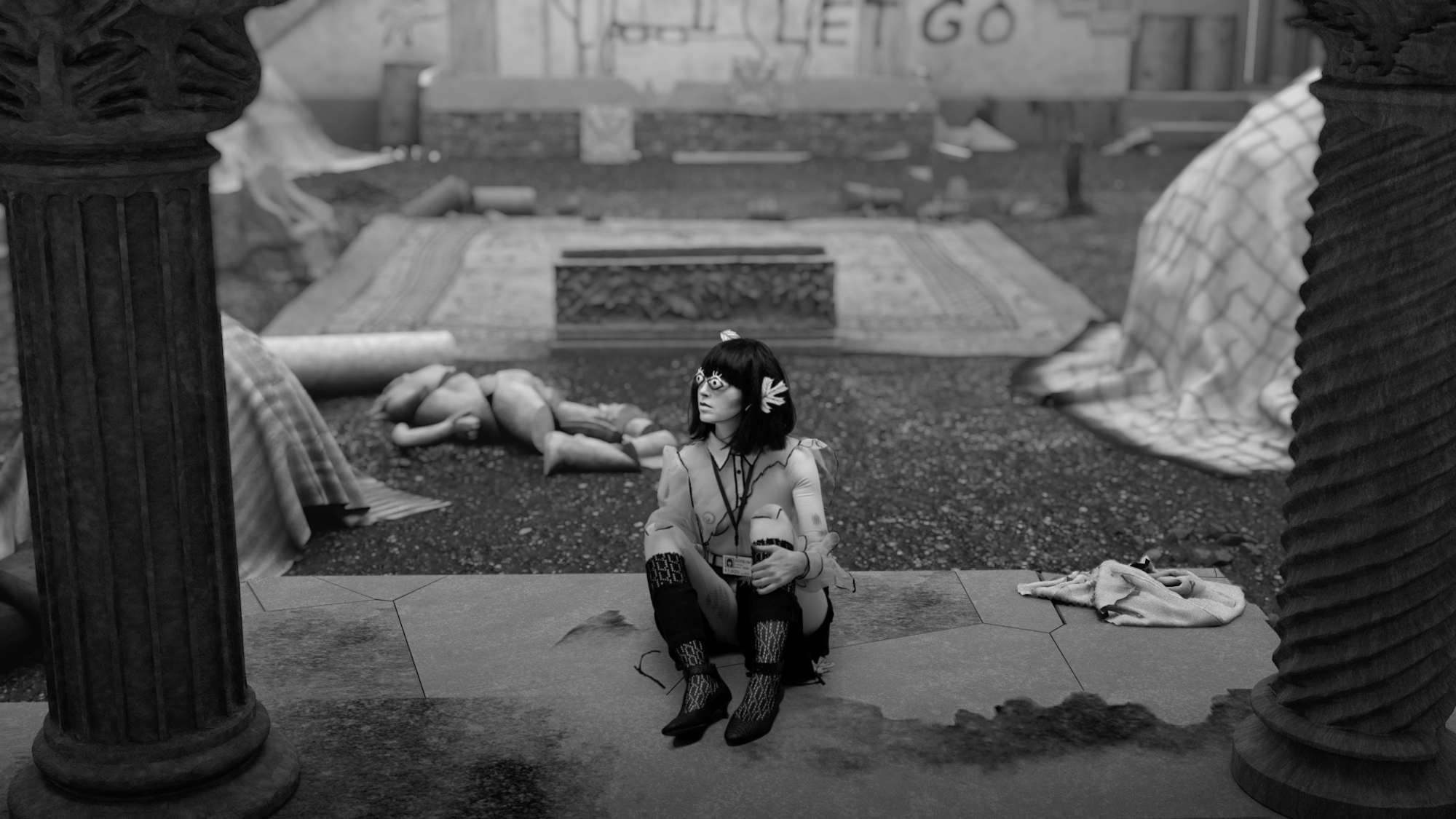 Mary Reid and Patrick Kelley, Rape of Europa (video still), 2021
In stylised black-and-white videos, New York-based artists Mary Reid Kelley and Patrick Kelley fuse painting, poetry and performance to imagine unrecorded stories in history and mythology. The basis of this video is Jupiter's abduction of Europa, as told in Ovid's Metamorphoses. Working from the understanding that Ovid's account romanticises sexual violence, the pair reinvent the story. Against a fairytale set constructed by Patrick, Mary gives voice to a series of female characters from classical antiquity, freeing them from silence and subjugation.
Madeleine Pollard is a Berlin-based journalist specialising in culture and current affairs
Role Play is at the Milan Osservatorio until 27 June
Enjoy virtual tours of the most striking new exhibitions
READ MORE