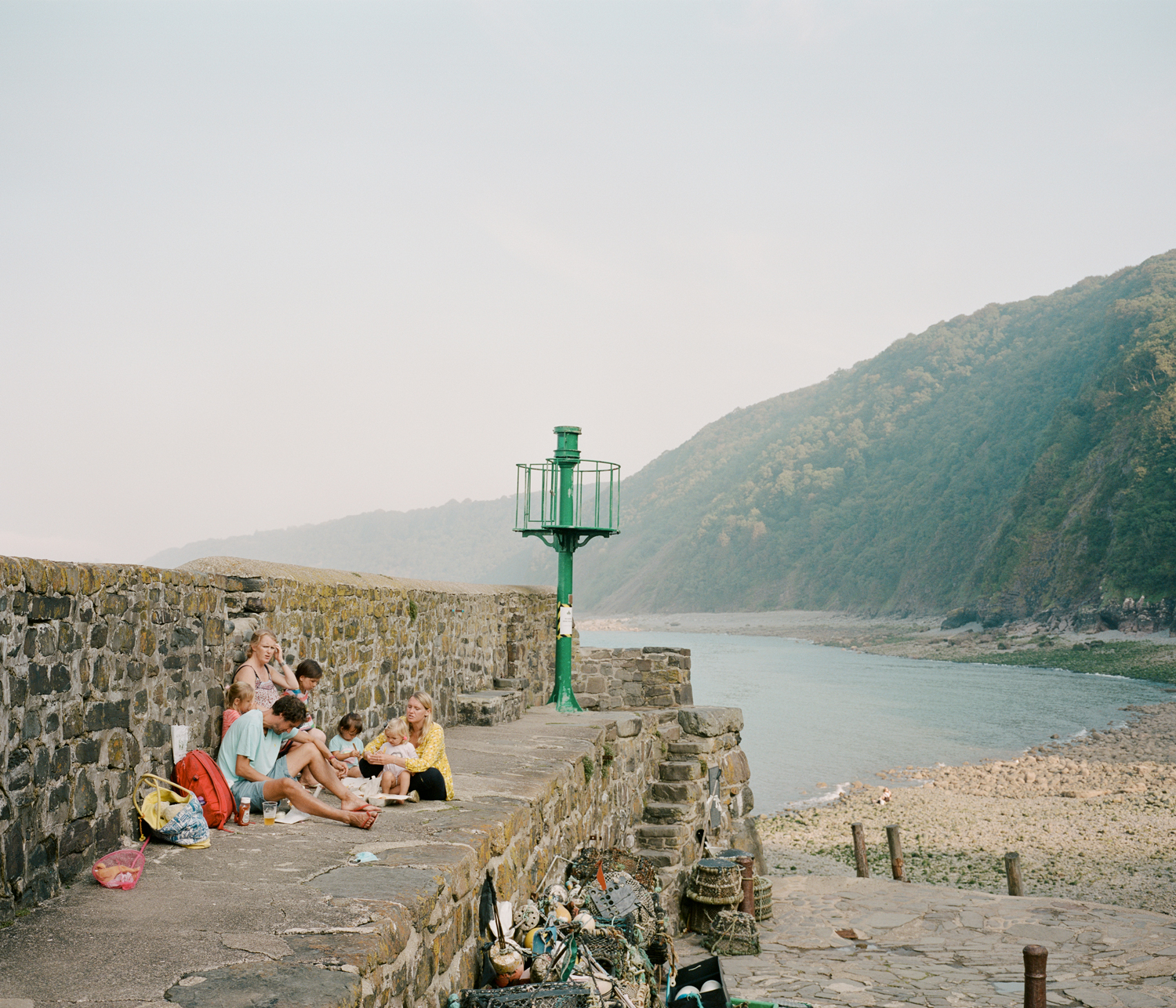 Escape the city crowds this summer with Chanel Irvine's hazy homage to England's fields, lakes and beaches. An English Summer offers a slow-paced walk through the country's shores, photographed by Irvine while the nation found itself in the grip of Covid-19 and Brexit chaos.
These images do away with that upheaval. Some show people in moments of rest and relaxation: walking dogs, swimming in wild waters and looking out to sea. Others lack any human activity, depicting sun-spattered grassy graveyards and rows of colourful beach huts devoid of crowds. The sky flits between soft blue and cloud-covered grey, highlighting the mercurial nature of the British weather even in the height of summer. This is definitely not the Mediterranean, but for those who call England home, there is a warming comfort even in the grey fog. (Emily Steer)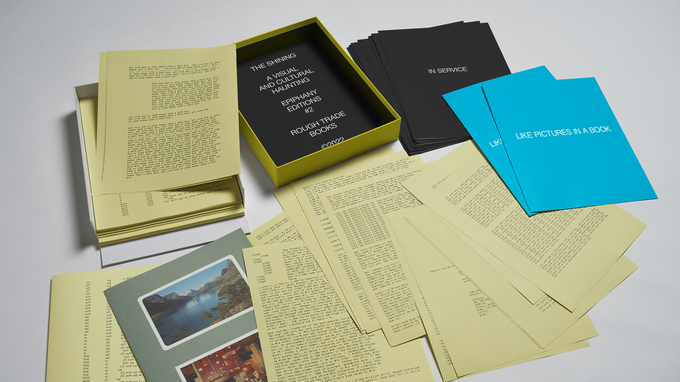 Here's Johnny! This sprawling compendium of source material and literary and film influences for Stanley Kubrick's 1980 masterpiece is presented as the 'writing project' Jack is typing throughout the film. The loose-leafed book features original essays from actor Dan Lloyd (who plays Danny Torrance), designer Margaret Howell and artists Gavin Turk and Cosey Fanni Tutti, adding diverse perspectives to the volumes of popular scholarship on the film.
Also included are reproductions of the countless artworks that appear on the walls of the Overlook Hotel, from Peter Paul Rubens and Francisco de Goya to Agnes Denes and AY Jackson. Key texts which influenced Kubrick are also included, ranging from Freud's The Uncanny to HP Lovecraft's Supernatural Horror in Literature, satisfying fans of the film from all disciplines. Axes at the ready. (Ravi Ghosh)
Author and artist Glenn Lutz has assembled an impressive collection of contributors for his new, self-published book. There's Light includes 60 artworks and 30 interviews from artists, authors, musicians, lawmakers, athletes and more, including Virgil Abloh, Rashid Johnson, Steve McQueen, Tyler Mitchell and Pope L. The book has a particular focus on the Black male psyche, mental health and self-worth.
Interviewees share their own visions for the future and give insights into how they manage their mental health within a "system designed for them to fail". The optimistically titled There's Light serves as a rallying cry, featuring those who have achieved enormous levels of success in their lives while challenging their own inherited traumas and social injustices. (Emily Steer)
The mystic origins of Britain are a source of fascination for curator Stephen Ellock and musician turned author Mat Osman. In this new book the pair consider the many ways in which ancient religion, unsettling folklore and an idiosyncratic form of surrealism inform the fabric of the country.
They traverse William Blake's biblical etchings and John Martin's apocalyptic scenes, on to land and seascapes by JMW Turner and John Constable, before taking a more expansive view of Britishness in contemporary offerings, including Paula Rego's sinister interpretations of nursery rhymes, Ben Edge's documentation of regional rituals, and Lina Iris Viktor's magical visions. It is a refreshing take on tradition and history, far away from Jubilee souvenirs and St George flags. (Holly Black)
The gritty documentary images of Irish Canadian photographer Finbarr O'Reilly explore security and human rights in the DRC, paying particular attention to how extractive industries (such as gold mining) affect the population. The devastating aftermath of the eruption of Mount Nyiragongo in May 2021, which displaced up to 650,000 in the first week, is also captured, alongside multiple intersecting social and political ills which continue to plague the country.
Recently reporting from the mining community in Dobropillia, in Ukraine's Donbas region, O'Reilly was funded by the Carmignac Photojournalism Award to cary out his work in the DRC. He began shooting in January 2020, but Covid-19 prompted a shift in approach: his Congo in Conversation project becoming a collaborative project produced with 12 Congolese photographers on the ground, from which A Sublime Struggle took shape when travel resumed in 2021. As well as the monograph, O'Reilly's work of the DRC will also feature in Life After Conflict, an exhibition staged in the United Nations' New York City headquarters this month. (Ravi Ghosh)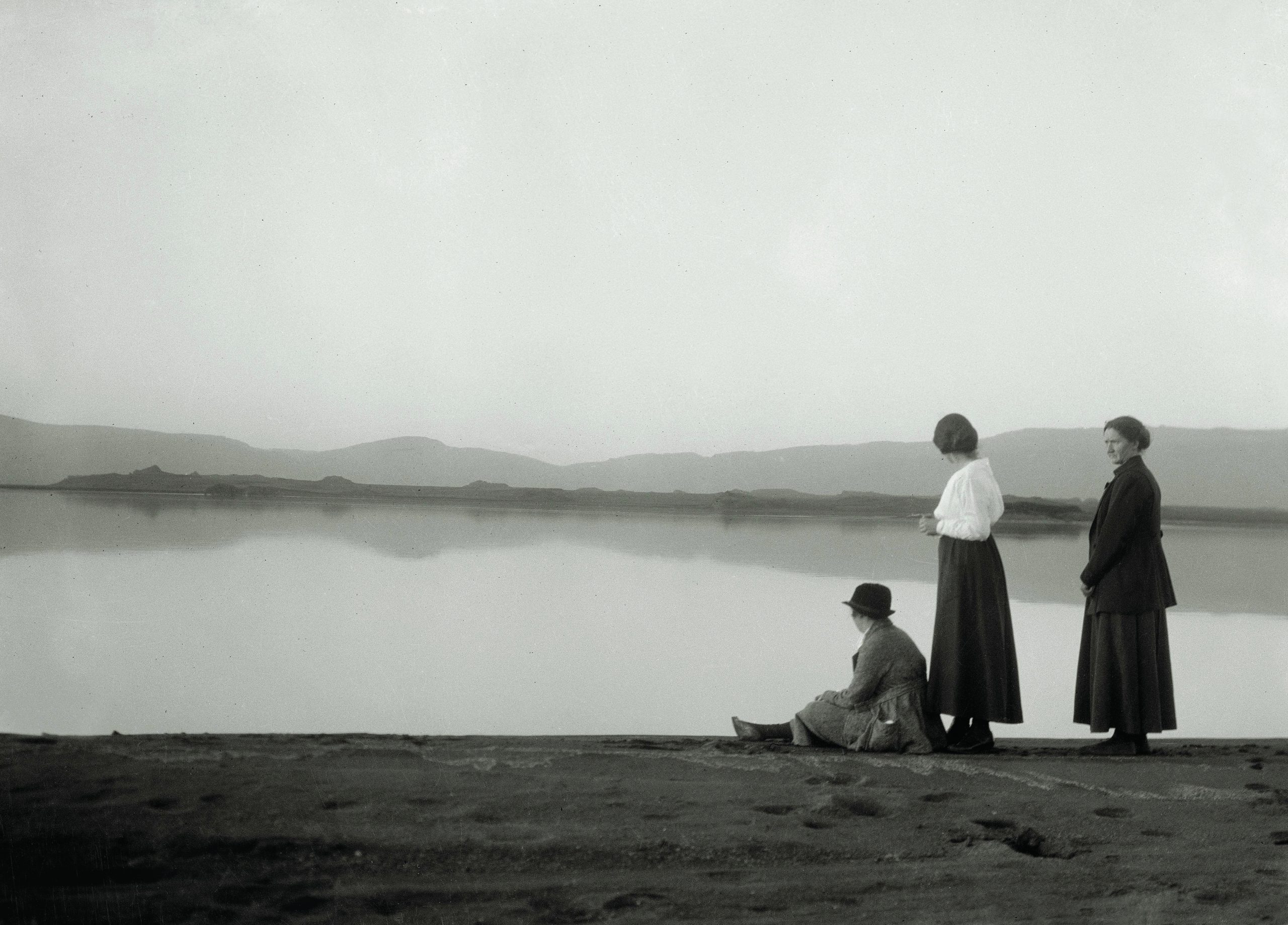 In the latest gargantuan survey to prove that women have long populated every echelon of creativity, A World History of Women Photographers brings together more than 300 individuals who have produced images since the very outset of the medium's invention. Beginning with Anna Atkins' cyanotypes and ending with a shot of a young boxer by Newsha Tavakolian from 2010, it is an incredible archive of photographers we all need to know.
Moreover, the introductory essay A Long History of Being Ignored by co-author Marie Robert takes a critical look at the social and political frameworks that led to the erasure (and rediscovery) of talented women within the field. (Holly Black)
Every month Elephant selects the art books you really need to add to your shelves
READ MORE