What We Learned This Week
The New York-based Performa Biennial has announced the first commissions to be featured at the event, with this edition focusing on the Bauhaus to mark the school's centenary. Among the featured artists are Iran-born, Berlin-based artist Nairy Baghramian, Tarik Kiswanson and Ed Atkins. "As with all Performa Biennials, commissioned artists will present ambitious new work, some in performance for the first time. Each explores urgent concerns of our rapidly evolving twenty-first century society, shaped by the constantly shifting technological revolution," says Performa. The event runs from 1 to 24 November.
If you happen to have a spare $9 million or so burning a hole in your pocket, why not consider bidding on "the most significant self-portrait" by Jean-Michel Basquiat to be auctioned in two decades. The 1983 self-portrait is one of six works going on sale through Phillips from the collection of hip hop producer and Delicious Vinyl cofounder Matt Dike, who was involved in the likes of the Beastie Boys' album Paul's Boutique and Young MC's Bust A Move. Two works from the collection will be offered in the New York Evening Sale of twentieth Century and Contemporary Art on 16 May, with four works on paper being featured in the Day Sale on 15 May.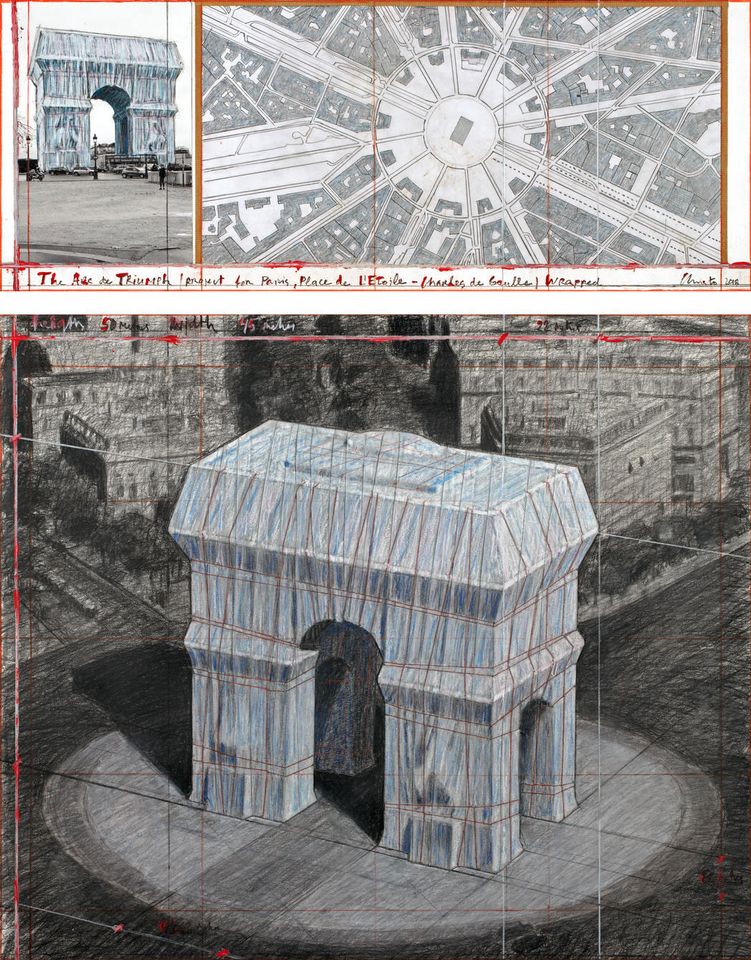 Christo is to wrap Paris's Arc de Triomphe in 25,000 square metres of fabric. The piece, entitled L'Arc de Triomphe Wrapped (Project for Paris, Place de l'Etoile-Charles de Gaulle), will open in April next year and according to a statement by the Centre des Monuments Nationaux, will "receive no public or private funds," The Art Newspaper reports. Instead the artist is funding the project "through the sale of his preparatory studies, drawings and collages of the project as well as scale models, works from the 1950s and 1960s and original lithographs on other subjects".
Yinka Shonibare's installation at The British Library has been acquired by Tate. The piece, originally commissioned by House 2014 and Brighton Festival, explores the impact of immigration on British culture through a site-specific installation comprising 6,328 books bound in Dutch wax printed fabric, gold foil, software, networked, world wide web, table and chairs; and an accompanying digital platform that encourages visitors to add their own thoughts on the topic. "The British Library is an exploration of the diversity of British identity through a conceptually poetic lens," says Shonibare. The piece will be free to visit as part of Tate Modern's collection displays.
Eat the Problem is described as a "cookbook of sorts" that looks at "creating recipes for invasive species—from urchin, cat and camel through to human, alien and artificial intelligence," as its designer Matthew Walker puts it. The book, created with artist Kirsha Kaechele for Mona (Museum of Old and New Art) in Hobart, Australia, features the contributions from the likes of  James Turrell, Marina Abramović, Germaine Greer, Heston Blumenthal, Mike Parr, Pablo Picasso, Enrique Olvera of Pujol, Laurie Anderson, Yves Klein, George Monbiot, Matthew Barney, Salvador Dalí and many more. The book accompanies an exhibition of the same name, which runs until September this year.
Exhibition of the Week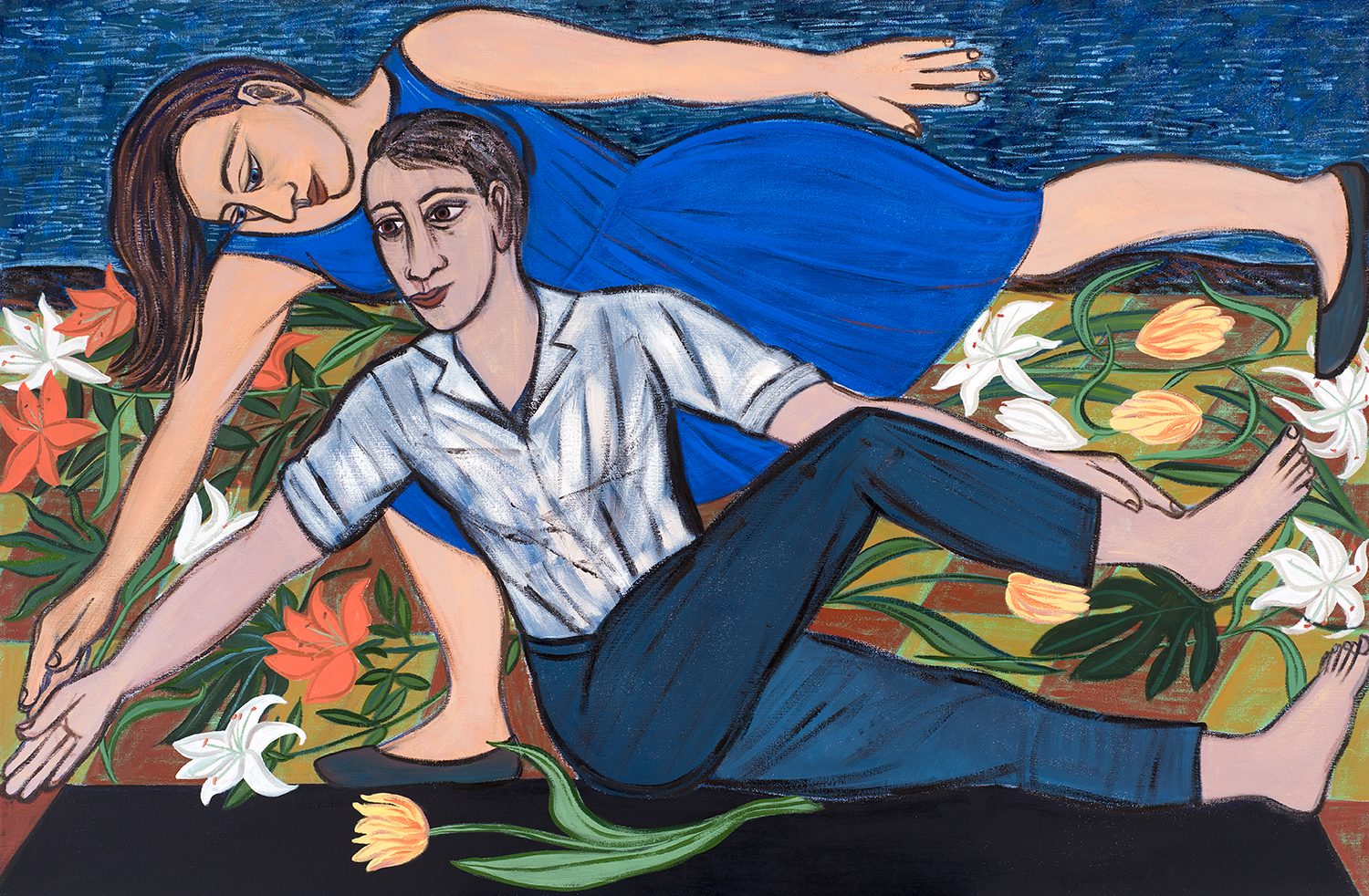 New Mythologies: Figurative Abstraction in Contemporary Painting, Huxley-Parlour Gallery, 12 April to 4 May
A new group show at London's Huxley-Parlour Gallery brings together seven contemporary artists—Stephen Chambers RA, Eileen Cooper RA, John Copeland, Karishma D'Souza, Emma Fineman, Iris Schomaker and Ella Walker. Their work is united by their use of the figure as a way to explore abstraction as a way to "extend and deepen narrative", according to the gallery. Each of the twenty works was created in the past twelve years; with two Royal Academicians in the show alongside recent grads Fineman and Walker of the Royal College of Art and Royal Drawing School respectively. For us, Cooper's work is a highlight: her bold colours and gestural lines examine s themes of fertility, sexuality, motherhood, life and death with a touch of magical realism.
Quote of the Week
"I like the idea of creating organic figures out of something so rigid and precise as a ruler"
—Colombian-born, Leipzig-based artist Stefhany Y Lozano playfully reimagines the geometry of the body.
Instagram Account of the Week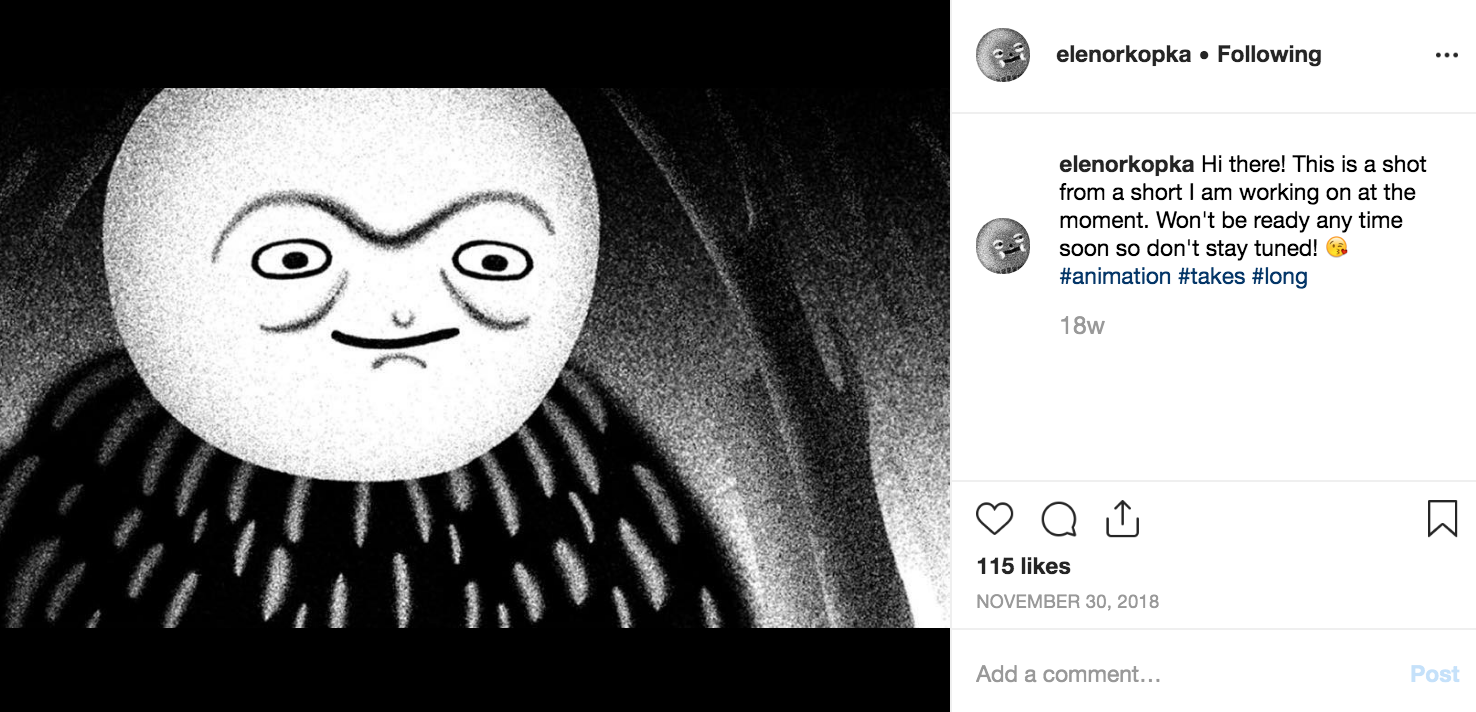 Animator and illustrator Elenor Kopka has carved out a highly unusual, very original approach to her work, using grainy textures and shades of black, white and grey to delineate characters that are both simple and incredibly expressive. Based in Germany, she also works across game development with her brother Konstantin under the brilliant studio name Ghostbutter.