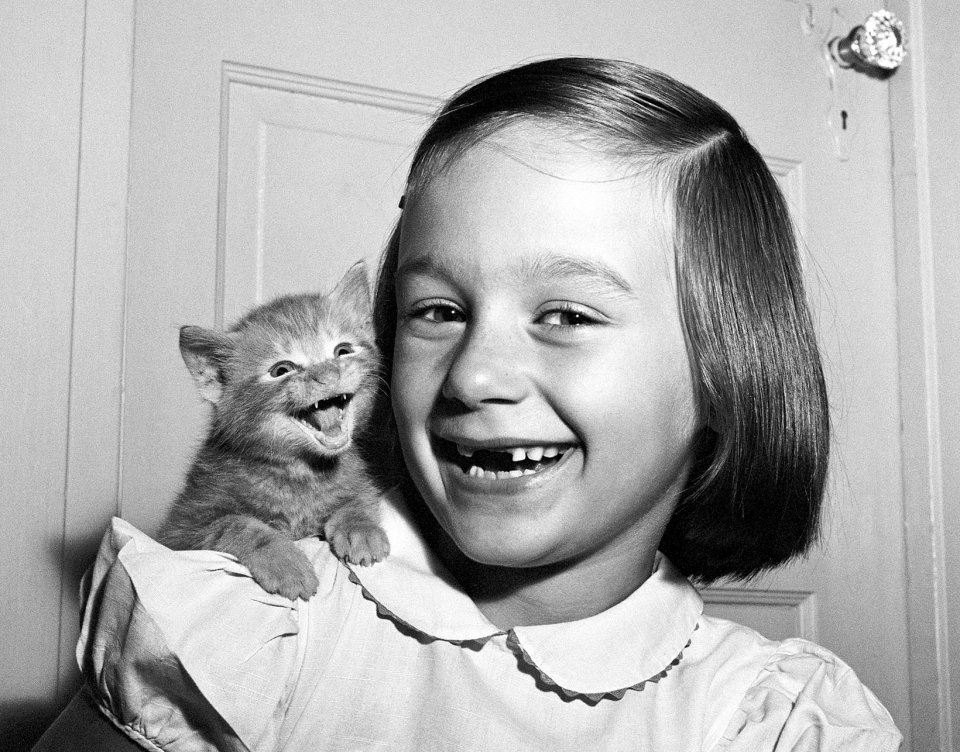 Walter Chandoha's life was dominated by cats. His obsession, which defined his photography career, began as a love affair with a small stray that he rescued on his way back from classes at New York University, back in 1946: "On the way home from classes one winter night, I found a kitten shivering in the snow and decided to bring him home as a gift for my wife, Maria."
The new addition to the family was named Loco, and his manic behaviour led Chandoha to pick up his camera and document his jumpy, skittish friend. It was the beginning of what the photographer terms "this journey of befriending and photographing these charming critters for over seventy-five years." His practice encompassed 300 magazine covers, thousands of advertisements and pet food packaging, fourteen books focused on cats and other animals, and some 20,000 prints.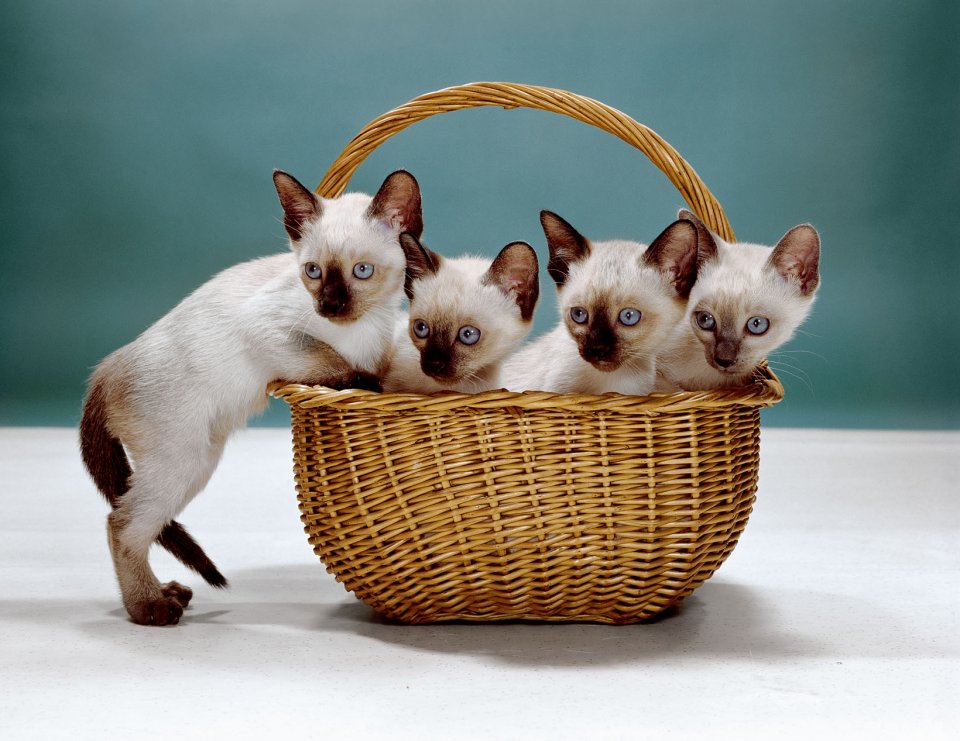 Now, this incredible oeuvre has been brought together in a hefty new book, documenting his work from 1942 to 2018 (he died shortly before the title was published). This bible of feline fare shows the incredible breadth of his photography, and what might first come across as a rather schmaltzy collection of perfectly coiffed pedigrees is actually a brilliant study of an animal that is known for its tempestuous and volatile personality traits. Chandoha—thanks in no small part to Maria, who assisted him and calmed the four-legged models—was able to document these creatures flying through the air, tussling with friends, and pulling surprisingly characterful poses. "The expressions dogs make are pretty limited," he says. "They don't get into real exciting postures, as a cat will."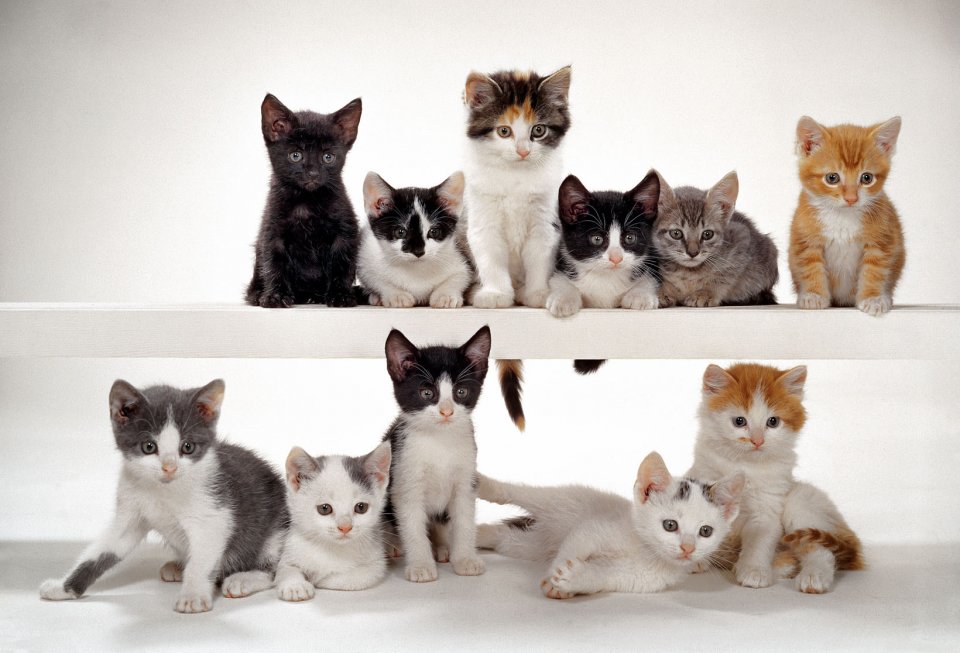 Many of the images were designed for advertising purposes (of which he was considered the absolute authority when it came to cats) and the technical skills he developed to capture the essence of feline behaviour are unmatched. Apparently, he used a technique including six lights: "two on the backgrounds to get brilliant colors; two back lights to rim light the heads, ears, and sides of the cats; and importantly, two front lights: a main light and a fill." It is pretty incredible to see the results, all wide eyes and perfectly articulated fur, but to my mind some of the most impressive shots come from the photographer's personal, more candid work.
He documents various pets huddling and playing with his children, in shots that are beautiful and tender, from a black-and-white print of a mewing kitten clambering on his daughter Paula's shoulder, to another candid snap of his younger daughter Chiara's robust hold on a resigned tabby called Tiger. All of these build a glorious picture of life in the Chandoha household, where a pack of felines always dominated the house, and were called upon at the on-site studio.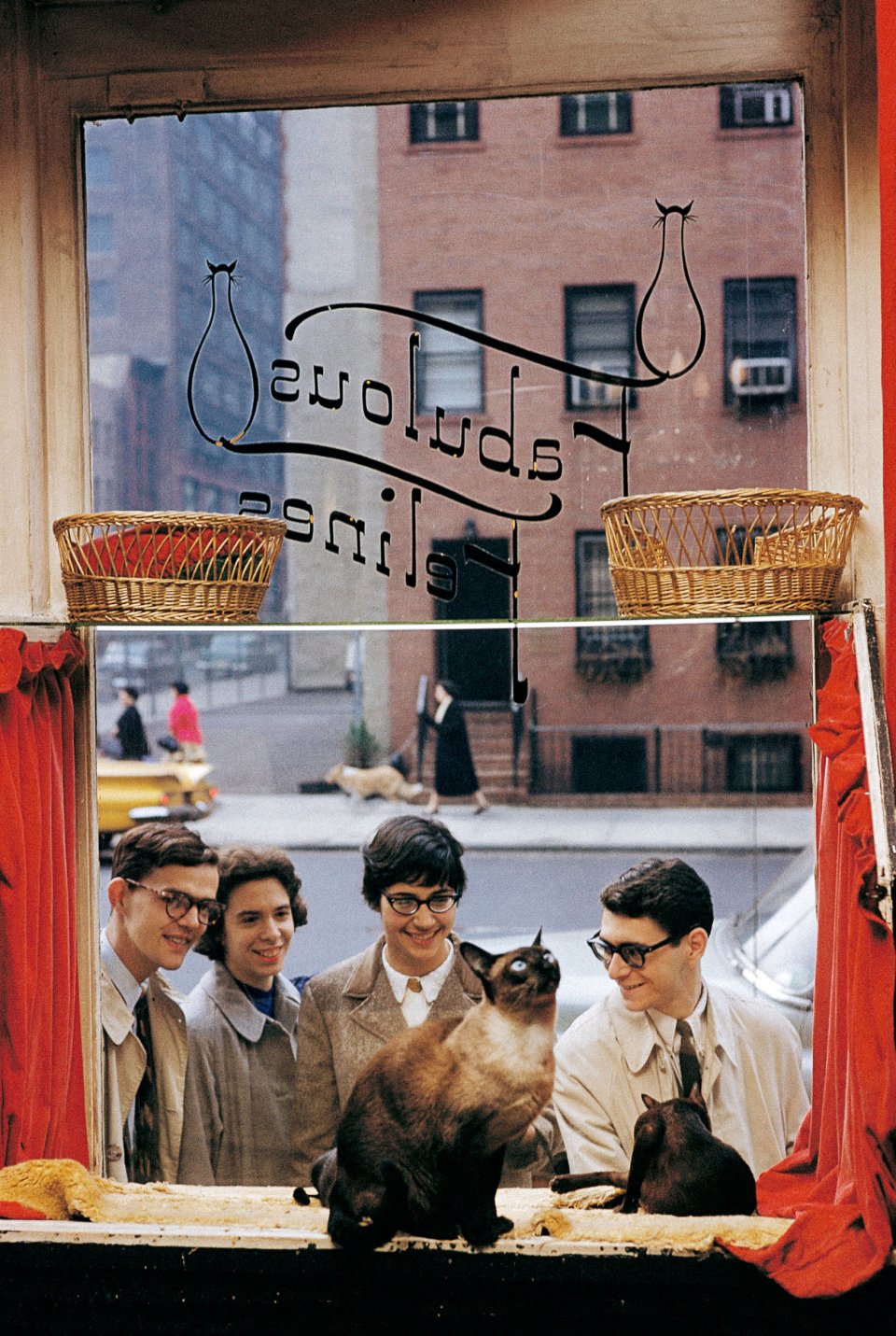 His forays into street photography (something he had always pursued even before the cat-madness set in) also testify to his impeccable timing, where he often manages to distil the everyday attentions so many of us shower on our furry friends. He documents children, glamorous women and workmen stopping to offer a quick stroke, not to mention a rapt crowd staring into a fancy pet store, while the objects of their affection look on. Most of us can see ourselves in the wide eyes of these onlookers, who want nothing more to gain the approval and affection of these furry beasts. Through all of his images Chandoha manages to capture so many facets of cat personalities, and the complex human relationships we all share with them, through the dynamics of family, commerce and individual friendship.