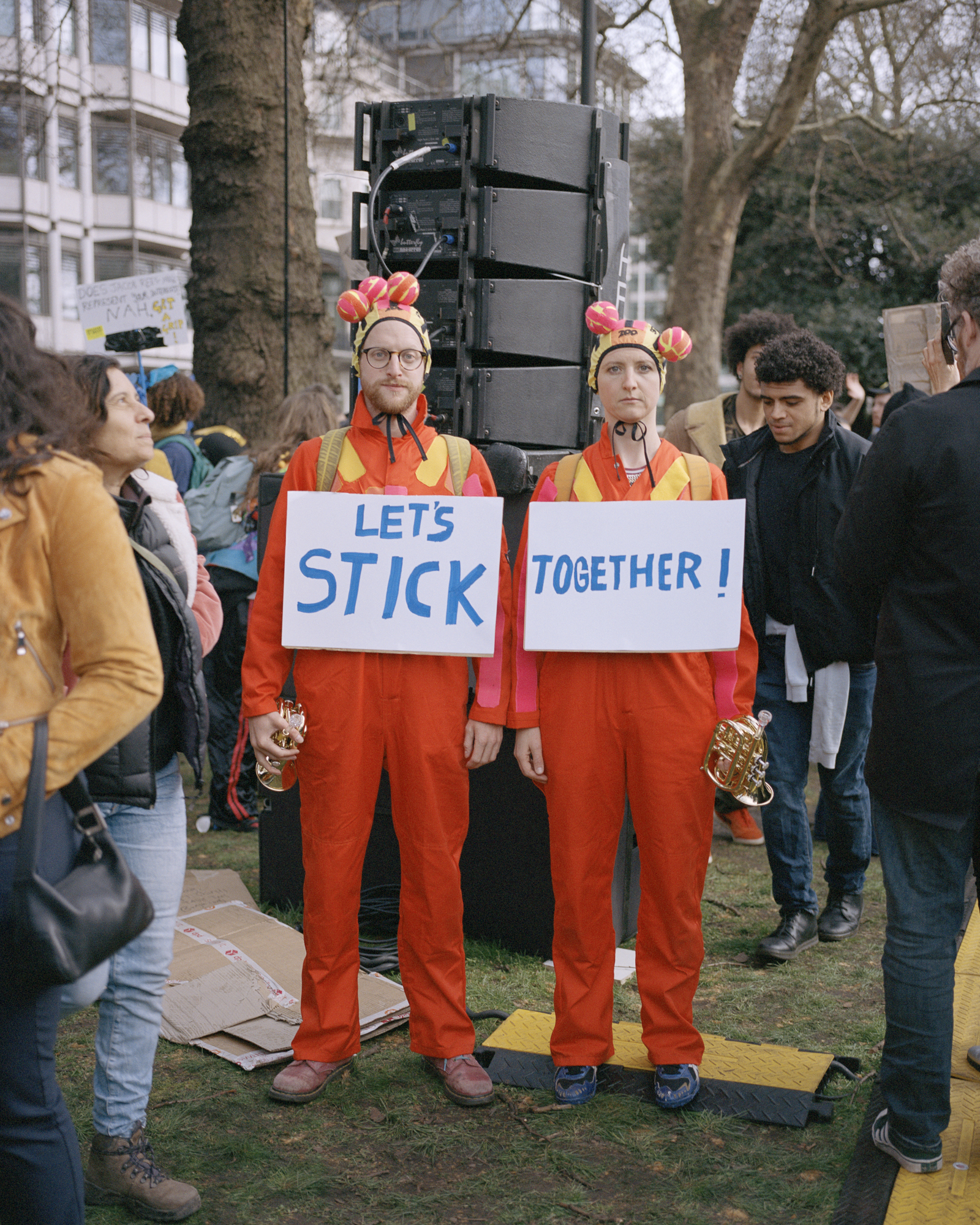 During this year's onslaught of Big News, the idea of deliberately engaging in any pursuit that could be deemed remotely trivial has felt inappropriate. A "trivial pursuit" (something used to while away time, which may seem futile or unusual to an onlooker) seems suited to another age: back when people didn't have to sit down at gigs; when sharing cups wasn't dangerous; when the word "normal" wasn't accompanied by "new".
Now that England's collective time is spent hand-wringing or judging the length of Boris Johnson's baby's legs, there's woefully little time for cheese rolling and wandering around wet local festivals. For many people, this might be a blessed escape. Yet there's a lot to be said for this kind of "fun", as a new, beautiful little tome from Hoxton Mini Press proves.
From Trivial Pursuits by  Orlando Gili
Trivial Pursuits presents a series of photographs by Orlando Gili, a London-based documentary and portrait photographer whose work is distinctly intimate and of-the-moment. He has a great skill for capturing a split second in time, shining a nuanced spotlight on fleeting relationships between people and the spaces they inhabit. This centring of relationships within Gili's work is underscored by his bold, "uncomplicated" visual approach, as he terms it, which emphasises "complimentary hues and a strong colour palette".
Designed by Friederike Huber in the classic, cute but never twee style that is now to be expected from Hoxton Mini Press, the book delineates, in a roundabout way, what it means to be English. The broader idea of Britishness is currently under a microscope, often seen as being analogous with old fashioned Toryism or red-faced racist fury, both of which have reared their heads in recent years. Gili's gentle documentation of the quirks and peccadilloes of collective English life eschews much of that, presenting a pure, simple love of leisure that feels unique to the country. The photographer subtly enquires into what these many strange traditions and past-times really mean.
From Trivial Pursuits by  Orlando Gili
Gili has told Creative Review that, as a life-long Londoner, he was shocked at the 2016 Leave vote. The results made him "question what it means to be English". That's why he chose leisure as a mode of examining the state of the country, in the hope that the carefree side of English life and all the strange things that come with it would provide a way of seeing something deeper. Taking this on as a self-initiated project, Gili used the date scheduled for the UK's exit from the EU as his deadline, and worked to capture "England beyond the M25".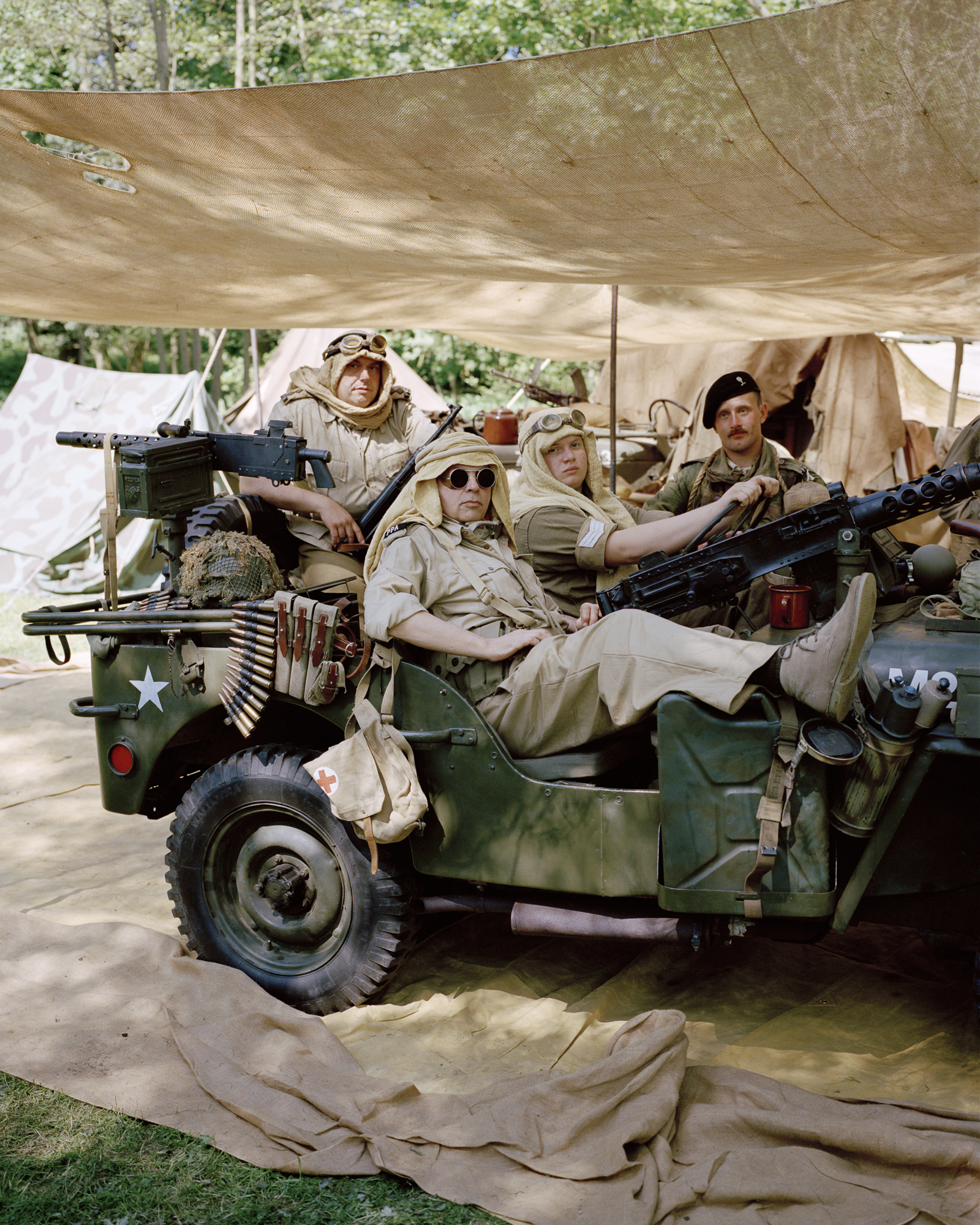 These images jump from raucous to quaint, featuring everything from crowded gigs to Union Jack strewn cake sales. Gili aims to show a cross-section of life in his images, across class divides, taking in "high-society events, as well as all-inclusive mainstream festivities". In the end, "Trivial Pursuits crystallised what I had guessed," says the photographer, "that the English are quite good at organised fun, and we really need it. It gives inhabitants of this country permission to shed their shyness, let their hair down and really go for it."
From Trivial Pursuits by  Orlando Gili