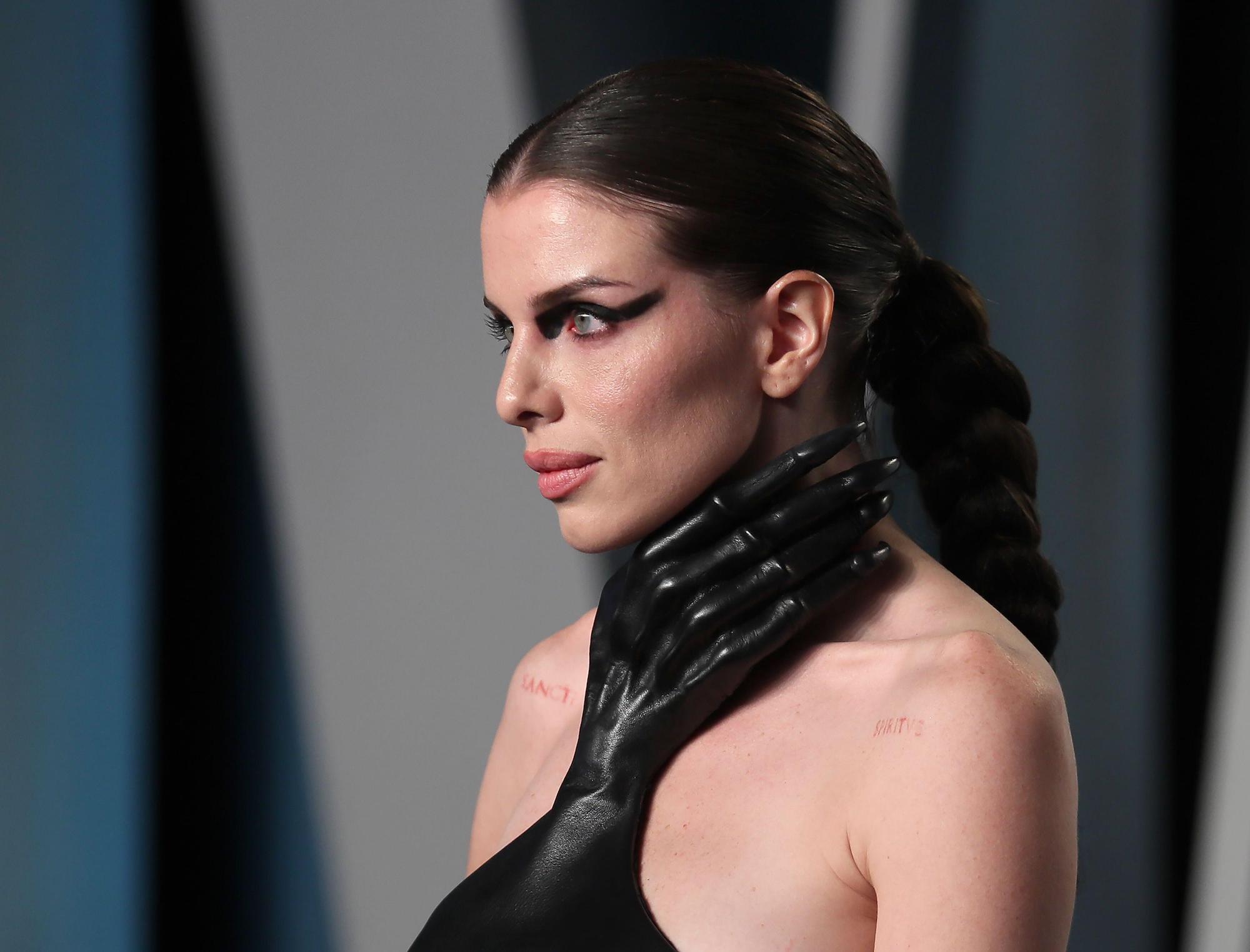 Julia Fox has been around the block. Although it may seem like she appeared out of nowhere at the beginning of 2022, Fox has been a fixture of the New York social scene for over a decade. From humble beginnings as a teenaged party girl in the early 2010s, Fox has led a multi-disciplinary life.
In 2014 Elle magazine described her as "muse-turned-designer"; in 2016 she was a photographer preparing for her first photography show; in 2019 she was cast, in a lightly fictionalised role, in the Safdie brothers' Uncut Gems. She has also worked as a dominatrix and a Playboy model. Then, after a chance meeting with the newly single Kanye West, the musician-turned-shoe designer known since October 2021 simply as Ye, Fox began arguably her greatest role.
The Ye/Fox relationship had an air of performance around it from the very start. Within a week of meeting Ye, Fox had already published the now-infamous Date Night dispatch in Interview magazine, accompanied by some very uncandid candid shots of the couple staging their love under a warm, somnolent glow. There was nothing organic here.
View this post on Instagram
In the age of Instagram, gone are the days of celebrities fleeing the all-seeing lens of the paparazzi. Yet who but the most ostentatious of individuals could imagine actually inviting a photographer along on their very first date? Everyone presumed that this was Ye's extravagant way of getting back at his ex, Kim Kardashian. Yet Fox has a very real stake in this game too.
"The Kanye/Fox relationship had an air of performance around it from the very start. There was nothing organic here"
R.I.P. Julia Fox, Fox's 2017 solo art show, imagined a post-Julia Fox world. Based around the concept that Fox has died, the show featured a chain-link fence latticed with wilting flowers and notes from friends extending their grief at the loss of their 'baby girl'. The walls were adorned with silk canvases upon which Fox had painted, in her own blood, broken hearts and dead bodies. In press pictures, Fox glides around the show in a silk dress, a mourner at her own funeral.
That show told us three things about Fox: subtlety isn't her game, publicity very much is, and ostentatious tackiness is the goal. R.I.P. Julia Fox is very much the key that unlocks the enigma of Julia Fox. She was never Ye's muse, she was the artist all along.
View this post on Instagram
And how well she fits the role. Fox's ability to stay relevant, even after the Ye split (they lasted just over a month), is a testament to the persona she has created. Be it her deranged pronunciation of Uncut Gems or proclaiming her forthcoming book to be a masterpiece in a red carpet video clip that quickly went viral, Fox gives us crumbs and we thank her for the loaf.
Julia Fox should be considered in much the same way we think of Andy Warhol, Joseph Beuys, Orlan or, particularly, the Belgian conceptual artist Marcel Broodthaers. She is an artist whose strongest work is the persona she has created for herself. The artist-as-artwork is an enticing concept. Instead of producing pictures on a canvas, why not just become the canvas? Striving for artifice and deceit above all other traits, it is a total rejection of how a person is meant to be. The artist puts a wall between themselves and the world and dares you to find a crack.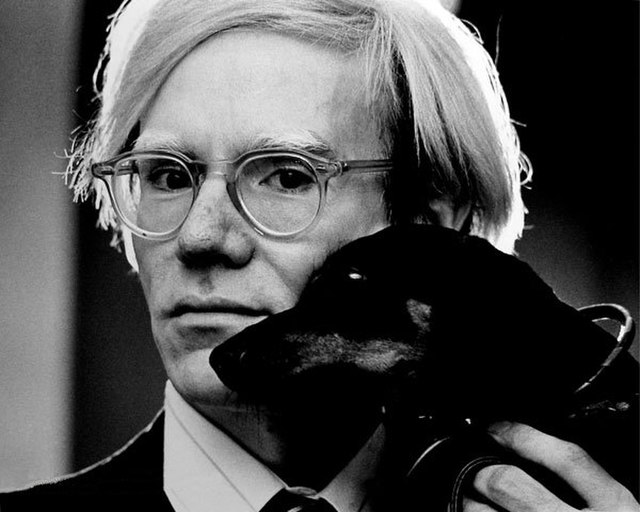 Warhol is the most obvious example. The pop artist's persona played almost as important a role in his success as his art (some would argue maybe even a more important role…). His blasé, nonchalant attitude towards seemingly everything and everyone, be it giving one-word answers in interviews or elevating simple supermarket goods to high art, helped craft an image which dared the art world to look away. Of course, the persona was all very obviously fake. If anything, Warhol embraced the artifice, right down to his badly-fitting wig. Much of the fun was seeing if he would ever let the mask fall.
"Subtlety isn't Fox's game, publicity very much is, and ostentatious tackiness is the goal"
Broodthaers, on the other hand, often out-Warhol'd Warhol. Deciding to become an artist in his forties after spending his life as a poet, Broodthaers' artwork was often as complex as it was weird. Highly literate, he was a huge fan of enigmas and riddles, and often employed them in his work and artistic life. To look at the work of Marcel Broodthaers means often waiting for someone to explain the joke.
In his personal life Broodthaers styled himself after his heroes Buster Keaton and Charlie Chaplin, injecting their slapstick irreverence into the art world. In one of his most famous works from 1970, Broodthaers conducted an interview about art with a cat. "Is that a good painting?" Broodthaers asks. The cat replies, somewhat unsurprisingly, "Meow."
View this post on Instagram
Could Julia Fox be the Marcel Broodthaers of the 21st century? When reflecting on her relationship with Ye, Fox stated that the entire relationship was constructed to "give people something to talk about" after the global pandemic. Broodthaers stated in 1964 that he liked the idea of "inventing something insincere".
"Fox is an artist whose strongest work is the persona she has created for herself"
The same could be said of Fox, who thrives amidst a cloud of insincerity, endlessly masking her true intentions with a series of highly publicised diversions. Hers is an internet-literate, celebrity-savvy performance for the camera that feels wholly and carefully constructed.
Some may call her a scammer. Others may label her fame hungry. But to do so is to completely misread who Julia Fox is. Worse still, it is to miss the joke. She is an artist and you're witnessing the exhibit.
Barry Pierce is a writer and the book critic of the Irish Times 
From memes to emojiis, Elephant explores the intersection between pop culture and art
READ MORE