Born in Soweto and based in Johannesburg, Phumzile Khanyile challenges the accepted paradigms of womanhood that were endemic in her childhood home. In her series Plastic Crowns, which was the result of a Gisèle Wulhsohn Mentorship in Photography, she examines and subverts the praise awarded to beauty queens and explores the boundaries of sexual and societal non-conformity, creating something of an alternative to the carefully curated scenes found in her family photo albums.
Can you tell me about the nostalgic feeling that emanates from your images? The aesthetic makes it feel like looking through a family photo album.
[I was inspired by] looking at my family album, and the images that don't make it into the photo album—the images that have too much flash, double exposures; snapshots taken by us. These go against the idea of the curated album, and are usually kept in a box under the bed. I am fascinated by these images because I relate more to them than the ones that are in the album. I knew with this body of work that I wanted to use that same aesthetic because, as much as I was talking about my context today, I wanted the images to have a familiar feeling. I used various objects associated with being "female" such as dresses and head scarfs to cover the front of my digital camera to make the images feel like film, mimicking the images in the box.
How do you usually work? What is your practice like?
My practice varies but the one constant is my real-life experiences. My work feeds off what I am really going through. I also read a lot and it's usually a mixture of genres that helps stimulate my imagination, which helps with the process of creating images. I also tend to shut the world out so I can listen to myself think.
Your work could also be connected to the female gaze movement that's happening now with a new generation of international artists, is that something you're in dialogue with and, if so, how do you interpret or define the term for yourself?
When I started this project I wasn't thinking of trends, but I guess looking at my work it's hard to escape this theme. I often question the term female gaze. I however do think it's good for females to own their narratives because that allows us to explore ourselves from a point of power, which I find liberating.
Femininity and female sexuality are also topics you touch on in your work, as well as stereotypical ideas around the female gender. I know this work began for you at home and in challenging the ideas about womanhood that were embedded in the way you were raised. Can you tell me more about this?
In producing this work I had to understand my grandmother's perspective; what was shoved down her throat were ultra-constructed ideas post-World War II in a bid to rebuild communities. In particular there was this insane drive to intensify the idea of a good housewife. My grandmother was also a domestic worker for a suburban household that held these ideas to be true, so she would try to replicate that in her own household despite them not working out for her. I took photographs inside the house my grandmother got as a divorce settlement to really emphasize that it's okay that this stereotypical life didn't work out for her. I have every right to disagree with those ideas and accept that I am still discovering myself as a young woman.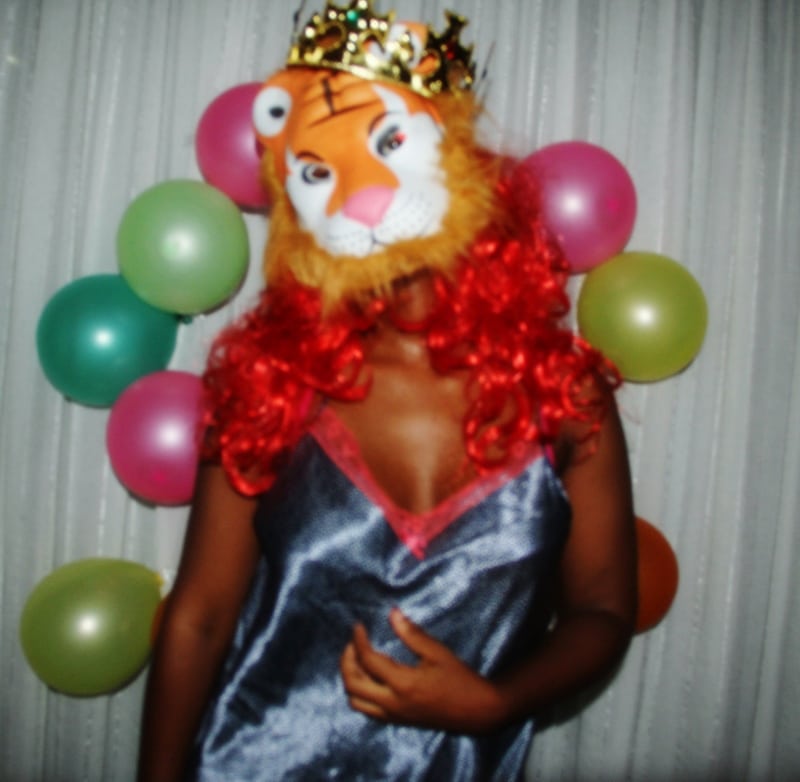 What are you working on at the moment and where can we see your work now?
I try not to discuss what I'm working on next as it creates unnecessary pressure! But my work is currently being showcased in Portugal at Evora Africa, curated by Gallerie Magnin-A. I'm also in the second leg of the Afrotopia exhibition which is in the Netherlands; I'll also be showcased in London by Afronova Gallery at the 1-54 fair in October and I'll also be at the IAF Basel photo festival in Switzerland this September as part of the Cap Prize 2018. 
All images Plastic Crowns, 2016 © Phumzile Khanyile. Courtesy AFRONOVA GALLERY