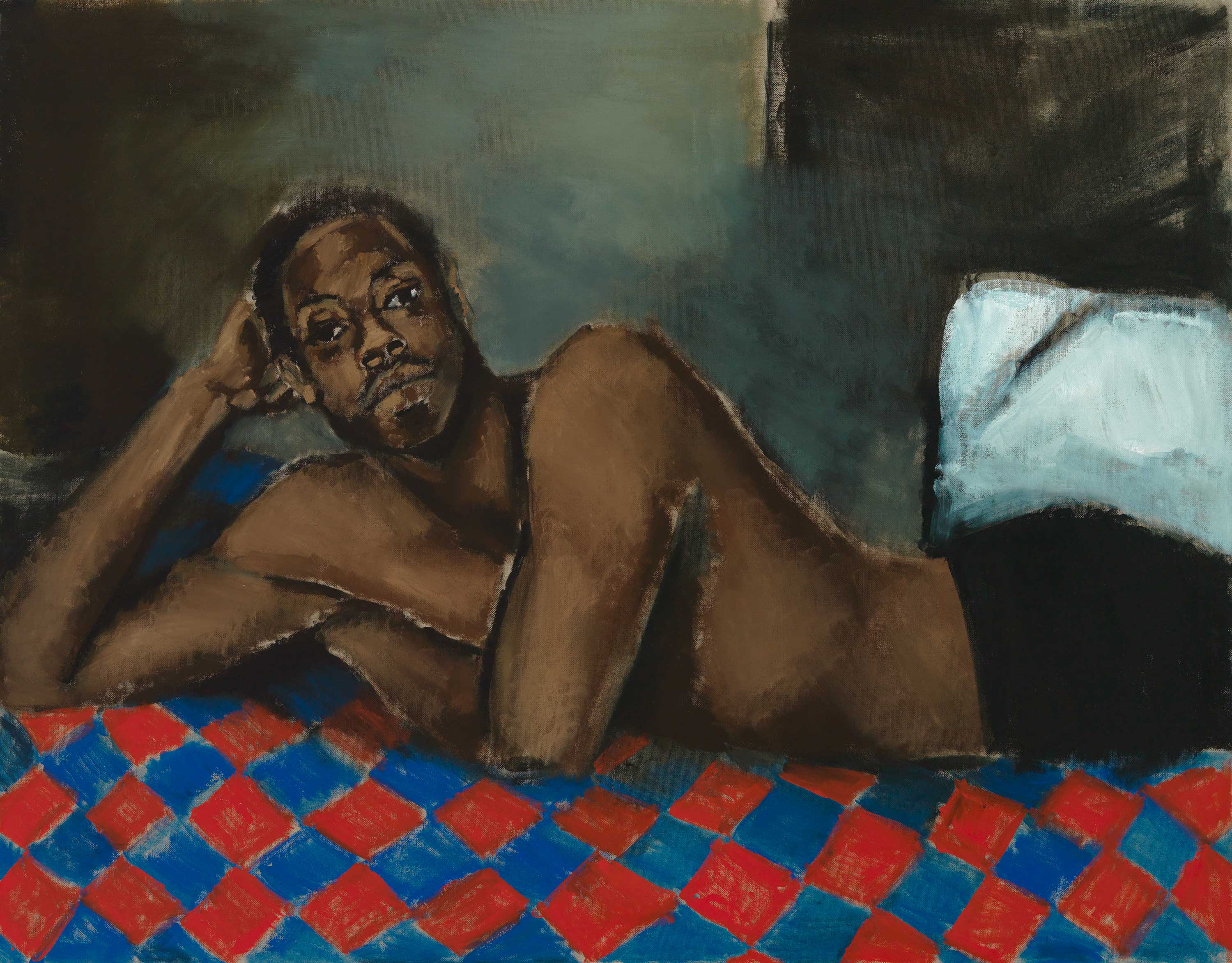 New Contemporary Masters
If the 2010s taught us anything about art history, it was that it desperately needs revising. That work has to begin in the places that invented it: the world's most influential museums and institutions, who continue to dictate what is remembered and revered. Major exhibitions at institutions take time, so in the 2020s we will be seeing the fruits emerge from the seeds of change sewn in the last ten years. The idea of a "master" is one that will be overturned, with museums staging shows by artists who have been just as significant as the stereotypical western male master, but who have never recognised as such on this scale.
Alice Neel will have a survey at the Pompidou (10 June to 24 August); Marina Abramovic has her first UK survey at the Royal Academy (26 September to 8 December); paintings by Lynette Yiadom-Boakye will be celebrated at Tate Britain, (19 May to 31 August) and the photographs of Dana Lixenberg will be presented in a major exhibition at the Stedelijk. Shirin Neshat's exhibition continues at The Broad in Los Angeles and Judy Chicago, at the age of eighty, will have her first ever retrospective in the US at San Francisco's de Young Museum from May. Moving into 2021, there will be much more: one highlight that has already been announced is the biggest exhibition yet to focus on the work of Lorraine O'Grady. (Charlotte Jansen)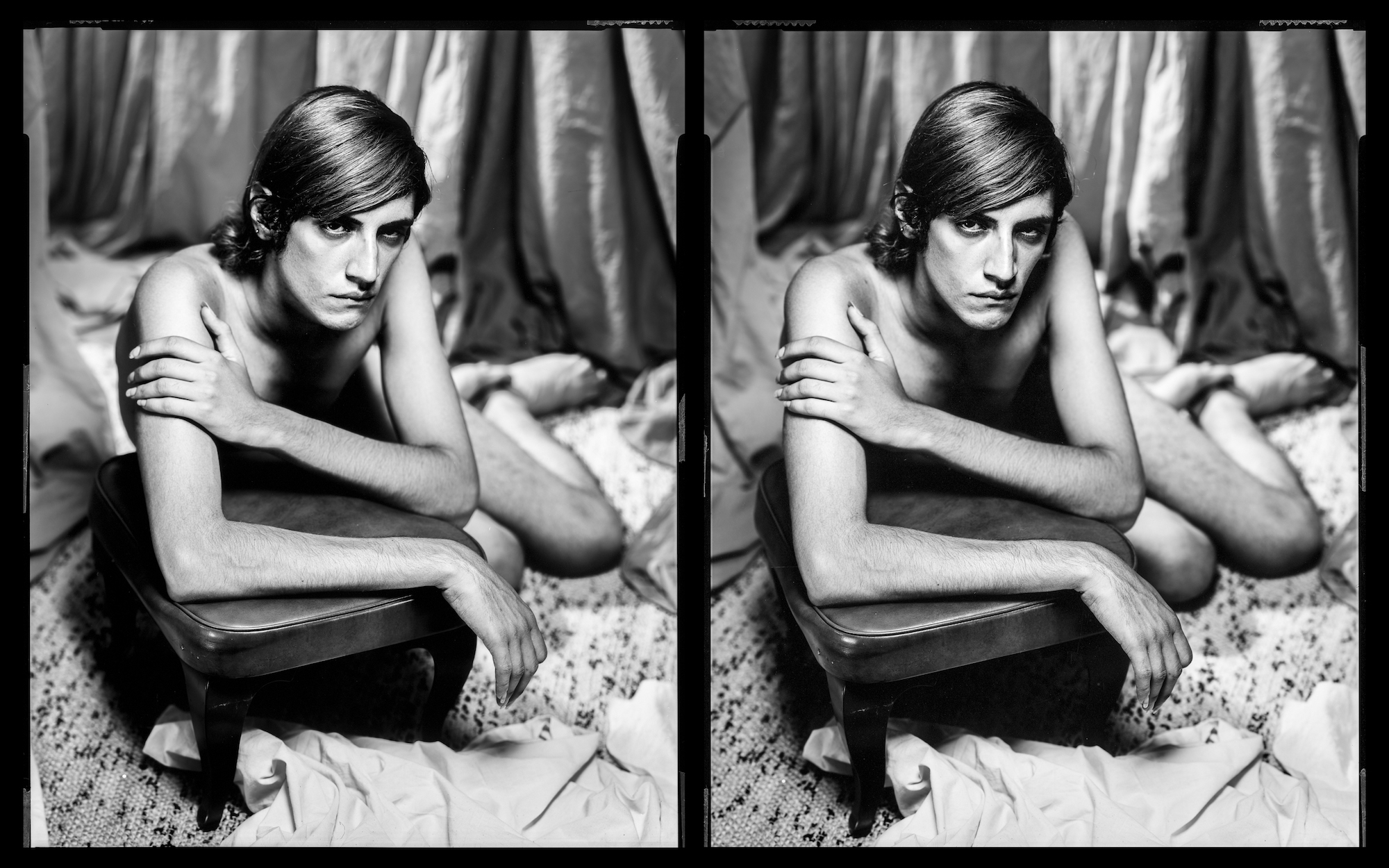 Optimism
Optimism seems an obvious counter to the events of the last decade, and the natural mode with which to begin a new decade. It might not last for the next ten years but, for the coming year at least, hope and optimism underpin a lot of the art that will be making an appearance at some of the 2020 biennales. The second edition of the Riga Biennial (2 May to 11 October), for example, aims to transform the feeling of an impending apocalypse into anticipation for a new beginning—at least, that's the curatorial concept. On the other side of the world, at the first ever edition of PHOTO (Melbourne's brand new photo biennale) this May the loose theme will be "truth", which implies that someone out there still believes there is such a thing, even in a post-internet world.
In Senegal meanwhile, the approach of the fourteenth Dak'Art Biennale of Contemporary African Art this May is rooted in "Ĩ'Ndaffa" which, in the Serer language, translates as "to forge". The verb suggests the dynamic action of creating, recreating and kneading: the forming of a new and autonomous world with our hands. Similarly at the Bangkok Biennale, titled Escape Routes, artistic director Apinan Poshyananda says that they will "confront our possible futures, through the eyes and vision of artists and creative thinkers whose art and action will offer us hope and desire, for a better humankind and caring for the earth." (Charlotte Jansen)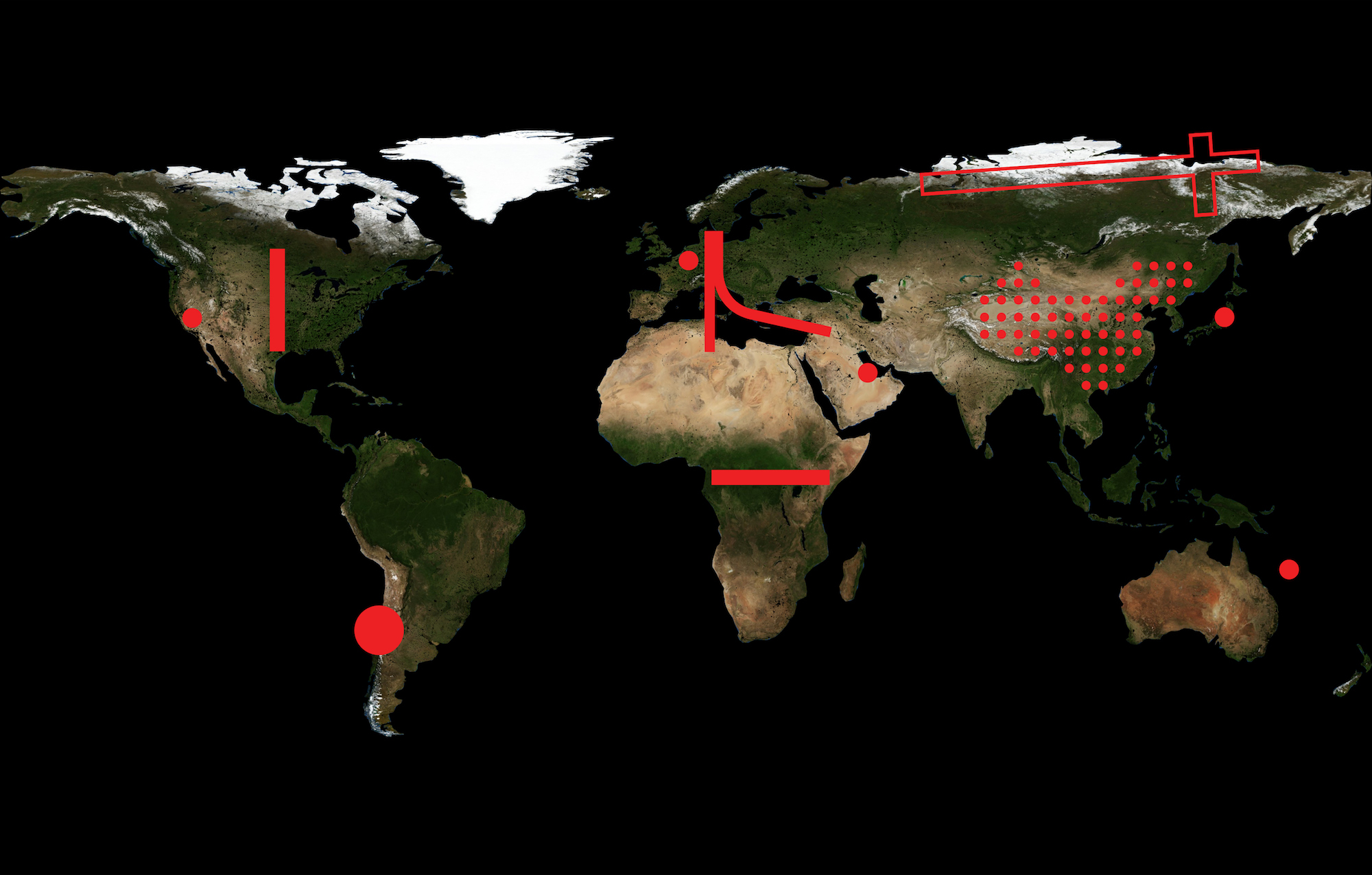 Environmental Activism
The planet is, quite literally, burning. Australian bushfires continue to rage, even as climate change denial continues to shape the world's agenda, with powerful leaders refusing to take a stand on our collective future. Eco-Visionaries, a major group show at the Royal Academy of Arts until 23 February, delves into the architects, artists and designers who are responding today to some of the most urgent ecological issues of our times. Among the artists included is Olafur Eliasson, whose interactive exhibition at Tate Modern (until 3 February) explores his longstanding deep engagement with the environment. Both exhibitions examine what an artist's perspective can bring to issues of climate change, energy and migration in a rapidly changing world.
Over in New York, the Guggenheim's Countryside, The Future (20 February to 14 August) is an exhibition addressing environmental, political, and socioeconomic issues through the lens of architect and urbanist Rem Koolhaas (the mind behind such iconic buildings as Beijing's CCTV Centre and Milan's Prada Foundation) and Samir Bantal, Director of AMO, the think tank of the Office for Metropolitan Architecture (OMA). The show explores radical changes in the world's rural, remote, and wild territories, turning their unique, design-led lens on some of the most pressing concerns of our time. (Louise Benson)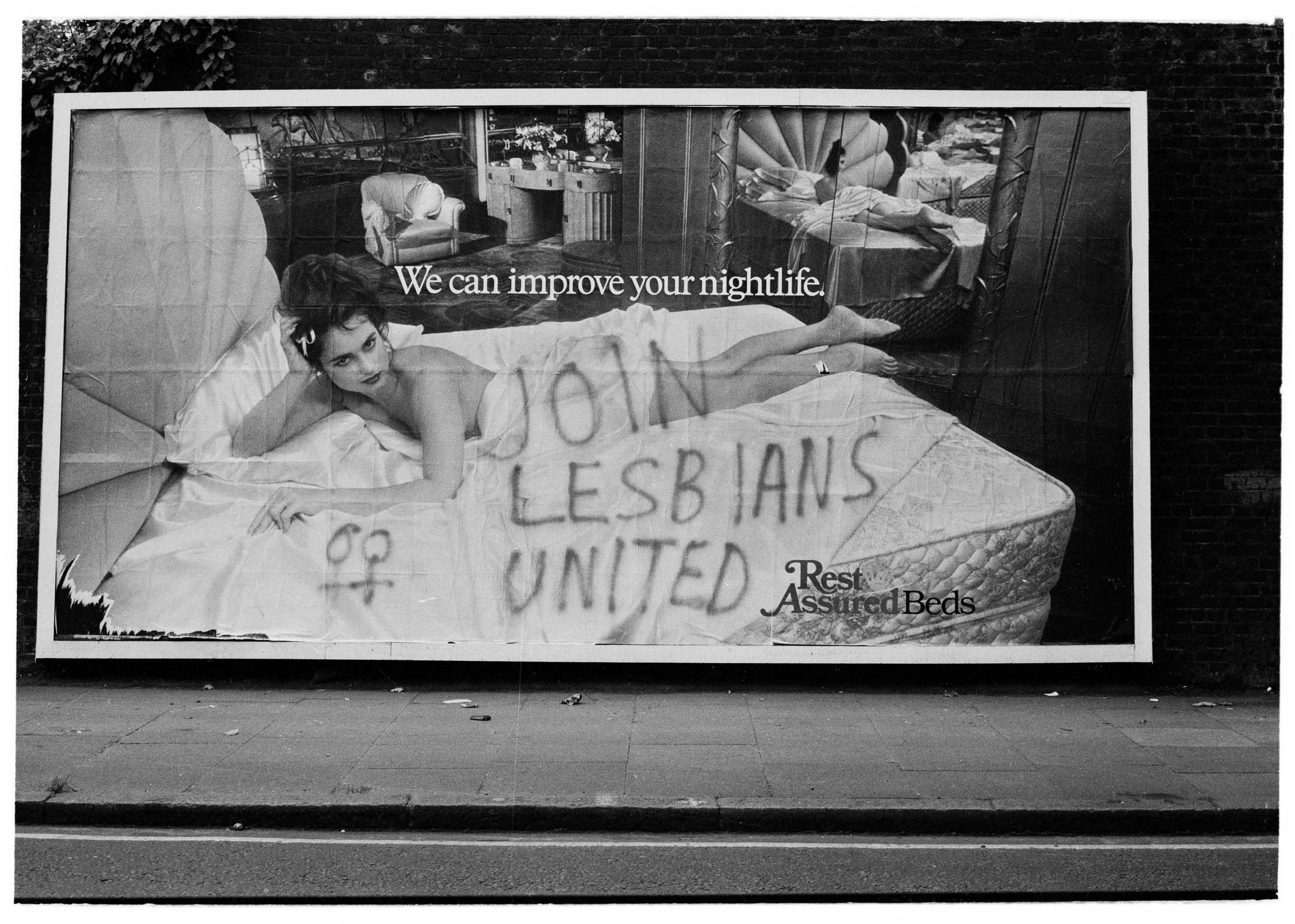 Untold Queer Histories
2019 saw some major showcases of historic queer artists, from Mapplethorpe at New York's Guggenheim to Keith Haring at Tate Liverpool, representing a trend that shows no signs of slowing down. The mainstream have well and truly embraced the archives of queer artists, but it is worth asking, just how radical is this shift? This year looks set to build on that momentum, bringing in a greater diversity of voices. The Barbican is to stage a major exhibition, Masculinities: Liberation Through Photography (20 February to 17 May), featuring the work of over fifty international artists, photographers and filmmakers including Sunil Gupta, Isaac Julien and Catherine Opie. It is to touch on themes including power, patriarchy and queer identity.
At the artist-run Auto Italia in East London, an intriguing exhibition titled Hot Moment (12 January to 14 March) brings together the photographic work of Tessa Boffin, Ingrid Pollard and Jill Posener from the 1980s. The show approaches their lesbian identity as a style, a politics and an attitude of production, looking at everything from billboards and book covers to club nights and street performance. Across the pond, the Leslie Lohman Museum in New York will present the work of photographer Robert Giard (22 January to 19 April), looking at the connections made between LGBTQ+ cultural producers of the era. The exhibition emphasizes archival materials, providing context for his image-making and the lives that he documented. (Louise Benson)
A New Graphic Design Minimalism
In the world of graphic design, the last few years have seen a big, bold, maximal influx of "acid graphics", a style popularized by designers like David Rudnick and Jonathan Castro, which mixes rave culture reference points, irony and a dark sense of humour through bright colours, contrasting backgrounds and illegible type. It is a style found most often in the music world, on record sleeves and posters, as well as occasionally in editorial design and branding that looks to evoke that lucrative "youth culture" market.
However, the fact that it has become so oversaturated, by increasingly limp imitations of its originators, has seen many predict a resurgence in more minimal design. Lithuanian designer Mindaugas Gavrilovas of Studio Cryo pointed out to Eye on Design last year that when a "trendy" graphics style gets integrated into the mainstream, it's "no longer 'underground", so these weirder designers will find something else that will contradict the mainstream. Designer and art director Hugo Hoppmann agrees: "…maximalism can just be lazy—just a lot of crazy graphics. I've seen it a thousand times… I'm really going back to simplicity."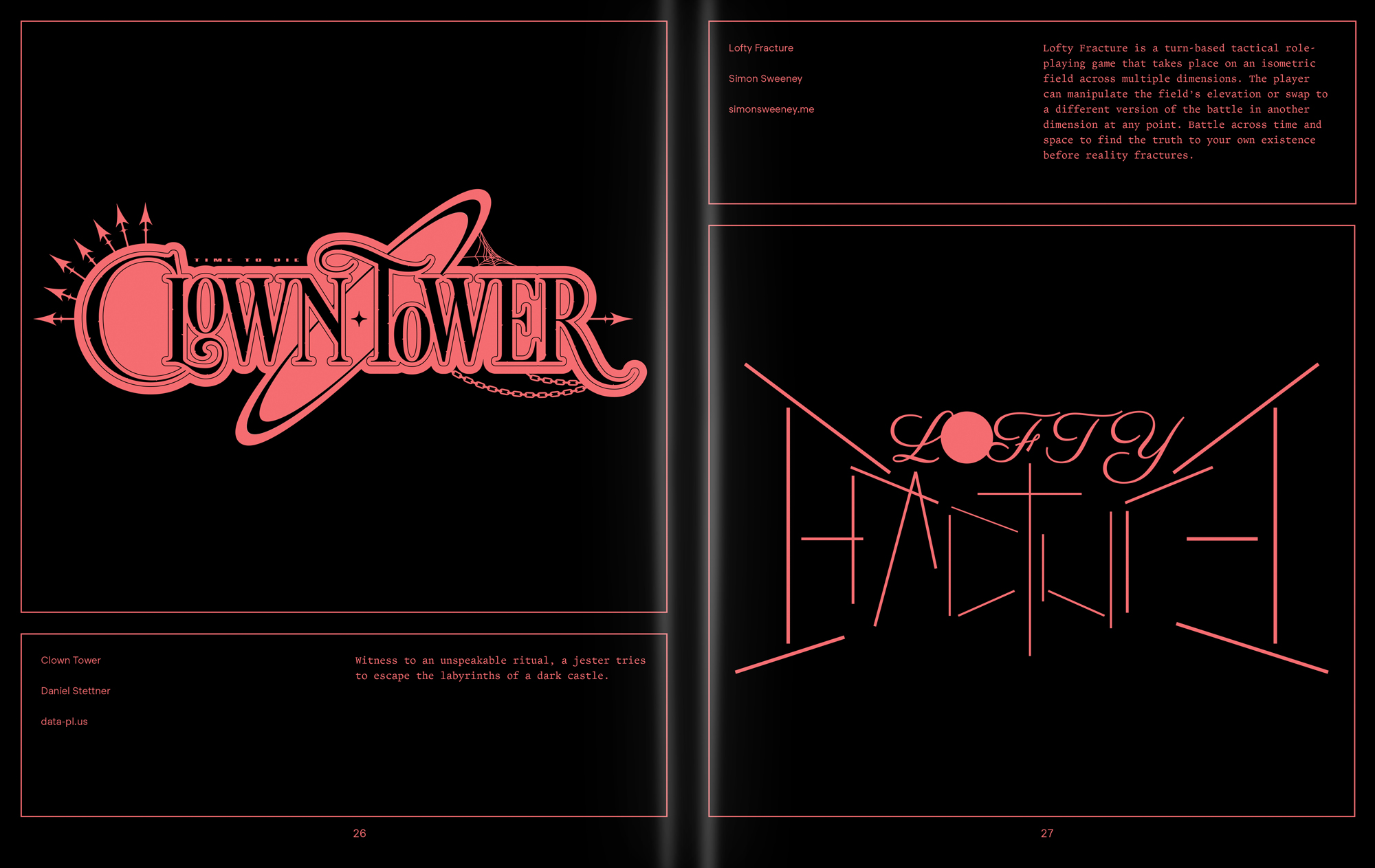 Tech in Print
We're starting to see some very exciting new print publications that use the analogue format to discuss futuristic, tech-based issues—something we reckon will only increase this year. When Dazed Beauty launched in late 2018, art directed by Ben Ditto, it pushed radical ideas of the meaning of "beauty" through the lens of a more internet-led, fantasy-like, occasionally gore/horror-inspired look. It made use of gloopy metallic type, lurid neon green and a predominantly image-led site design, clearly taking a cue or two from certain image-sharing platforms. Editor Nellie Eden has said its design is inspired by the convergence of the beauty and tech industries.
Now, design studio Foxall is launching the new fashion and tech mag Version, which bills itself as "like a new Wired magazine crossed with an old Purple magazine." Video games, too, are finding their way into traditional print formats: Raid focuses on video games and graphic design magazine; while A Profound Waste of Time (APWOT) "celebrates games as an art form" with videogame industry discussions and imagery from leading illustrators and artists. (Emily Gosling)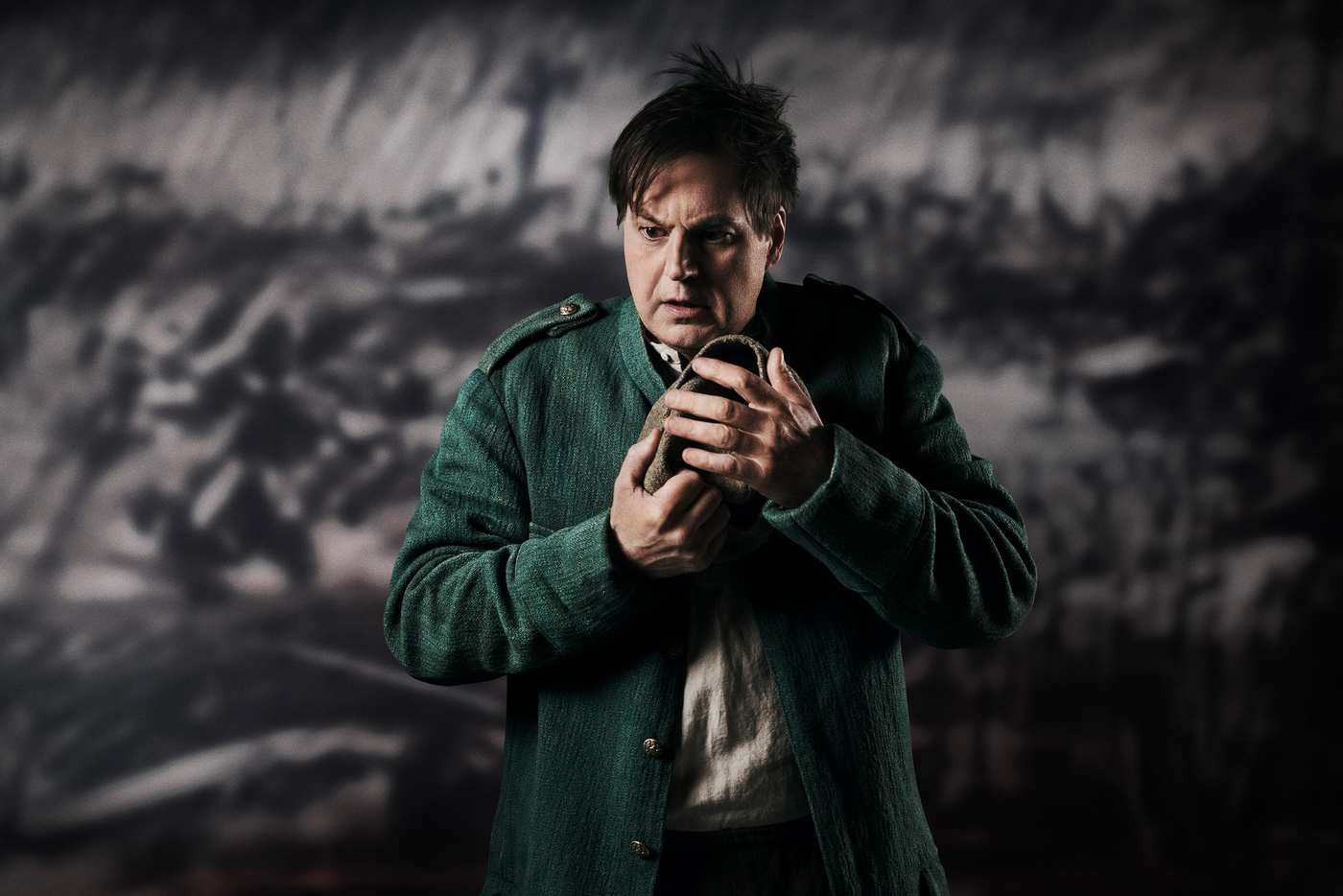 Opera
The 2019 Venice Biennale planted opera firmly in the contemporary art world, with Lithuania winning the Golden Lion for best pavilion for the a now-iconic "beach opera" Sun & Sea (Marina), curated by Lucia Pietroiusti. Then, the Metropolitan Opera in New York closed the year off with a Christmas-time performance of William Kentridge's visual production on Wozzek. For this, the artist worked with the Met's music director Yannick Nézet-Séguin and utilized his own charcoal drawings and digital animations to interpret Alban Berg's psychological thriller. In 2020, Zabludowicz Collection is to embrace the renewed life that is being imbued, into what has often been considered a traditionally elitist art form, and will invite a selection of contemporary artists to create their own performances. The programme will launch in spring, with more information to be announced soon. (Emily Steer)
The Not-So-Secret Lives of Plants
If you've read Elephant's latest winter issue, you will know that artists have been getting pretty intimate with plants in recent years. They show no sign of letting up, with numerous exhibitions dedicated to plant life in 2020. Studio Formafantasma—an Italian design studio based in Amsterdam—is to exhibit at the Serpentine Gallery this spring, with works that look at the consumption of natural resources. The show will "focus on forestry practices and production strategies surrounding wood and wood products", says the gallery.
Meanwhile, Camden Arts Centre will open The Botanical Mind: Art, Mysticism and the Cosmic Tree this April, a "group exhibition that investigates the significance of the plant kingdom to human life, consciousness and spirituality, across cultures and through time." The mammoth show will include over fifty artists, spanning half a millennium, and explores the notion of plant intelligence. It is a subject that has been, without a doubt, hugely underrated and misunderstood in the past. (Emily Steer)