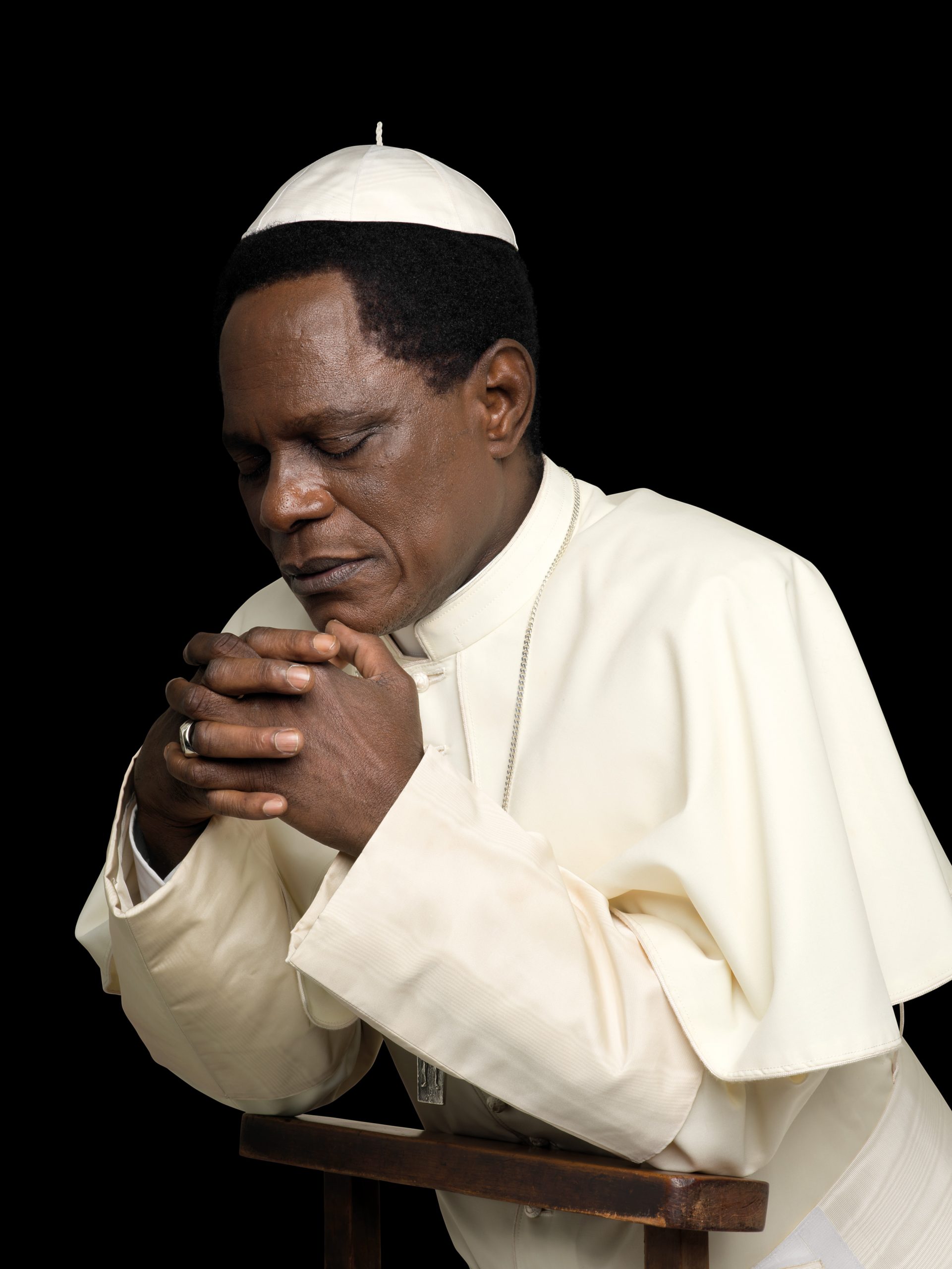 Taking on a host of personas and identities in expressive studio images, Samuel Fosso could be seen as both a photographer and performance artist. Beginning in the 1970s, he set up his own photography studio in the city of Bangui in the Central African Republic at the age of just 13, dressing his subjects in elaborate clothing and experimenting with eye-bending backdrops. He developed his self-portrait practice in the evenings as a side project to his commercial work, sending images to his grandmother in Nigeria.
This new mini-monograph focuses on his exploration of Pan-African identity through images of himself and others, styled as pop and political figures such as Nelson Mandela, Patrice Lumumba, Angela Davis, Malcolm X and Martin Luther King. Full of props and exuberant costumes, the images are at different moments controversial and playful. (Emily Steer)
"I've seen horrible things," Laia Abril has stated of her ongoing visual investigation into modern and historical misogyny. She previously published a study on abortion practices around the world, the majority of them improvised in response to repressive laws which ban legal and safe terminations.
Her latest book ventures into the legal systems which make rape a crime with some of the lowest conviction rates in the world, turning her focus on the institutions that frequently fail women and in some cases actively uphold and engender sexual violence. Abril's work with photography, text and sound often involves a lengthy research process. For this project she compiled testimonies, political proclamations, historical archives, and popular and traditional beliefs. The accompanying images focus on the bureaucracy, tools and ephemera of these systems, as well as the clothing of survivors, using these as a means to explore transgenerational trauma and social accountability. (Louise Benson)
View this post on Instagram
Curran Hatleberg presented stills from River's Dream at the 2019 Whitney Biennial. It was a roving photographic project capturing ordinary Americans at the height of summer in Florida, Texas, Alabama, Mississippi, Virginia, Georgia, Ohio and Maryland. Now the thick, humid atmosphere of Southern summers has been put into book form, giving viewers a slower, more deliberate way of experiencing the images.
Working collaboratively with strangers across states, Hatleberg moved through swamps, front yards, wide-open highways and the in-between spaces where communities gather. One shot shows a group of people around a roadside table eating watermelon, newspaper spread before them to catch the juice. A woman looks towards the camera in a moment of unstaged discomfort, her day-to-day suddenly the object of attention. Clouds darken overhead. "I wanted it to feel like summer," Hatleberg said. "Like it was about to rain." (Ravi Ghosh)
The Cornish town of St Ives is well-known for serving as an incubator for British modernism. It's where Barbara Hepworth carved her massive odes to the shapes of land and sea, alongside a new generation of avant-garde thinkers. However, Ian Massey's new book offers a deep-dive into the lesser-known queer histories of the area, informed by years of research and armed with never-before-published letters, diaries and original interviews.
He centres his narrative around John Milne, the sculptor who arrived as Hepworth's assistant in 1952 and settled in Trewyn, a house that soon became a beacon for painters, sculptors, writers and more, with its fair share of killer parties. With tales of Francis Bacon, Keith Vaughan, Janet Leach, Mark Tobey and more, it is a wonderful account of a powerful moment in Britain's modern art history. (Holly Black)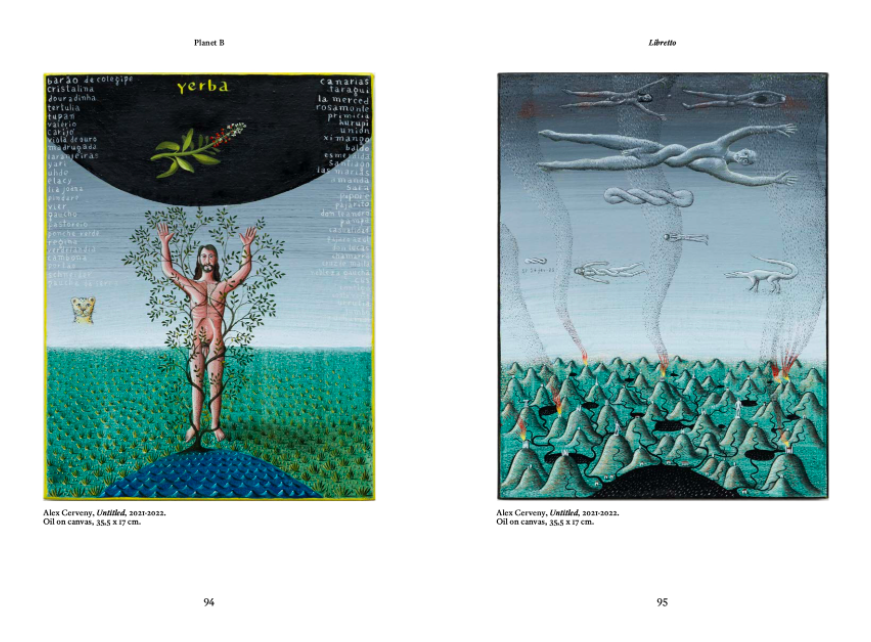 "The soul can flee / And with the sky, the peak, the heaving plain / Of ocean, or the stars, mingle." Lord Byron wrote these lines in 1810, his lyrical imagery conjuring the idea that humans are able to become one with their natural surroundings, perfectly at home with the ocean and the stars. Two centuries later, following the mass destruction of our planet's ecosystems and the devastating rise of global warming, the romantic notion of nature's sublime power has taken on an altogether darker tone.
Rooted in the connection between humans and nature, this new book by curator Nicolas Bourriaud addresses "the new sublime" in light of climate change. A reflection on the Anthropocene Age, Bourriaud brings together artists from around the world to explore this relationship. These works veer between beauty and horror, the transcendent and the terrifying, in a remarkable survey of work by some of the finest contemporary artists working today, including Haegue Yang, Bianca Bondi and Charles Avery. The book accompanies an exhibition of the same name by Bourriaud, at Palazzo Bollani, Venice, until 27 November 2022. (Louise Benson)
View this post on Instagram
Martin Parr's chronicles of Britain are most effective when they zero in on a particular group or subculture: when, instead of reaching for grand narratives, his lens falls on the country's eccentricities in a hermetic, narrow social portrait. A Year in the life of Chew Stoke Village is one such example.
Parr originally photographed the Somerset parish on commission for The Telegraph in 1992 (this edition also includes 40 unpublished images). There he found bowling greens, village cricket and afternoon tea enjoyed by the white British population, some of whose clothing and mannerisms could belong to any decade since the Second World War. At the time, young people were struggling to stay in the village for financial reasons, bringing an influx of outsiders in their place. But any tensions are buried beneath the outward celebration of the rural community fête, this willing image upkeep a very English phenomenon in itself. (Ravi Ghosh)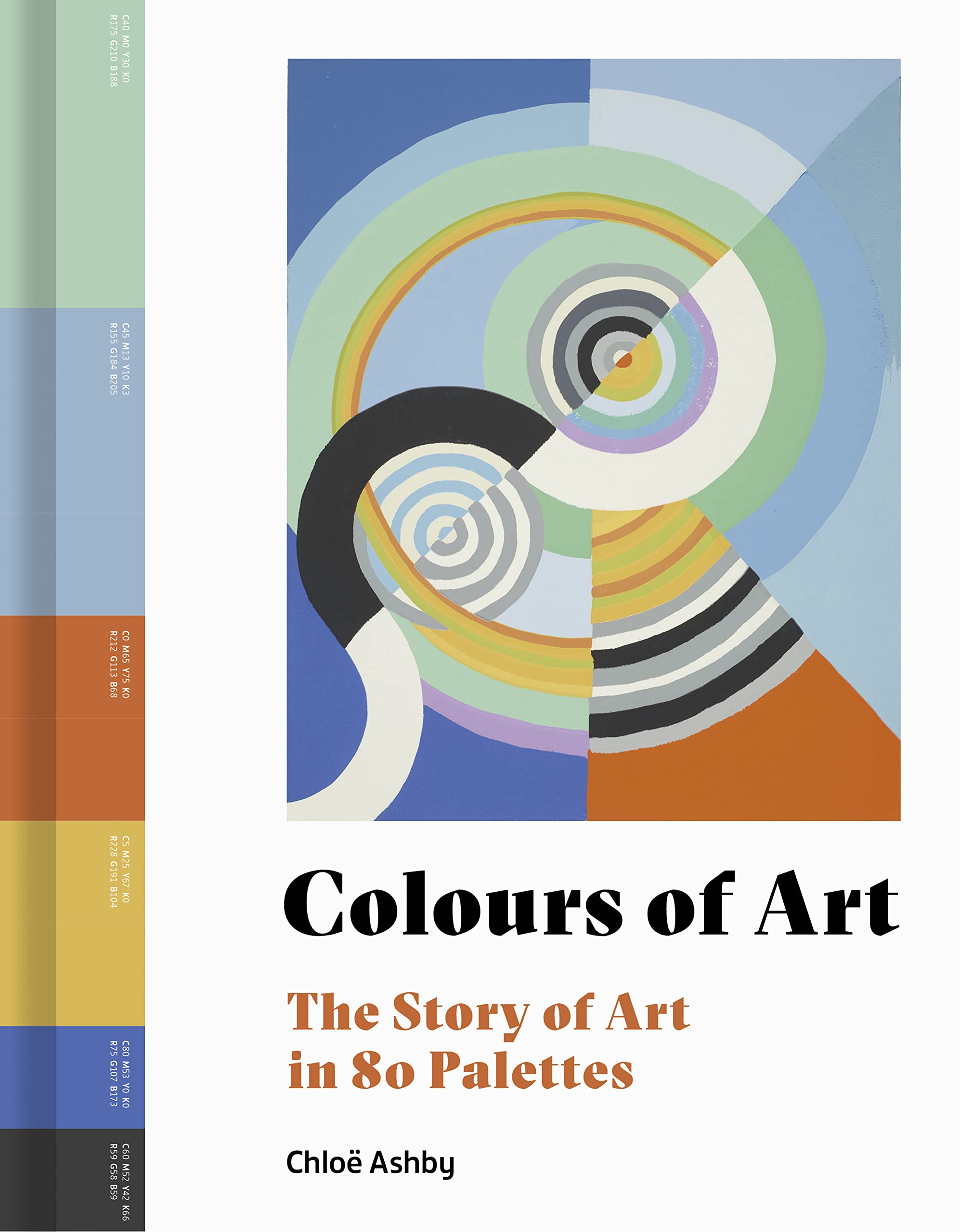 Elephant contributor Chloë Ashby takes readers on a whirlwind tour of artists' use of colour, from the earliest evidence of creative pigments found in 100,000-year-old caves, to the political pinks of the Rococo period and Lisa Brice's contemporary love of cobalt and ultramarine. Ashby not only offers insight into how and why artists have favoured particular hues, but also the theory and psychology behind our innate reaction to colour.
For all the nerds out there, the pages include swatches complete with CMYK and RGB references, for quick digital matching, as well as a brief guide to the universal Pantone colour system. What is more, a brief list of "complementary works" accompanying each entry reveal aesthetic connections across swathes of time and geography. (Holly Black)
Every month Elephant selects the art books you really need to add to your shelves
READ MORE