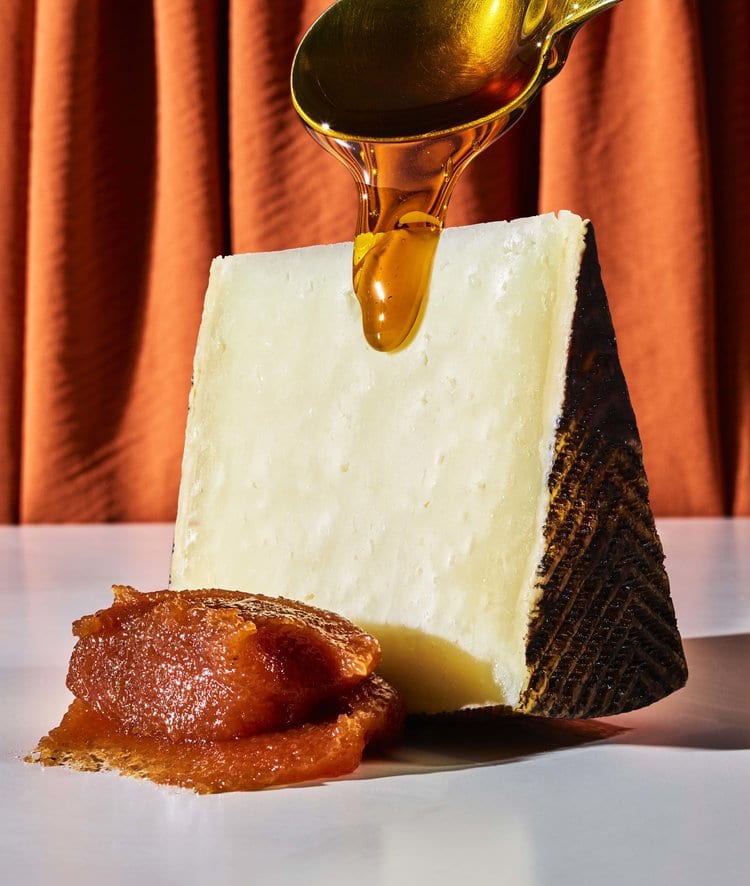 Images of food are everywhere: on billboards, on glossy magazine spreads, on our Instagram feeds and in restaurant menus the world over. We love looking at them, but how can something which is so purely visual appeal so strongly to our sense of taste—as well as that deep hungry grumble in our stomachs?
"It is scientifically proven that visual imagery of food, as well as the visuals (and other sensory factors) surrounding food can have a measurable impact on our brain's perception of taste," says May Rosenthal Sloan, co-curator of the V&A museum's expansive exhibition, Food: Bigger than the Plate. "Looking at the work carried out by researchers like professor Charles Spence we see the amazing role that our other senses, including sight, have on our sense of taste, our hunger, our levels of satiety and so on." Perhaps the unattainability of seeing food without being able to smell, touch or taste it also adds a new dimension of excitement and longing. The contentious phrase #FoodPorn tells us something—we use it to get ourselves off without turning to the real thing.
"We use all of our senses to connect with the food we eat and the food we wish we were eating," says Lucy-Ruth Hathaway, a London-based food stylist whose playful work gets you right in there—perfect oozes and drips; tables heaving with "freshly-cooked" fodder; casually scattered crumbs and herbs. "Imagery of any food can evoke all of our other associated senses with that food, whether it is something we find delicious or not. As a food stylist, the constant consideration is how to provoke intense and positive cues of taste and desire in a particular food image. A juicy steak, dripping ice cream or just-melted butter are some examples of instantly hunger-inducing visual signals. Shine, texture and drips are all part of the visual toolkit of styling food for photography."
"We see the amazing role that our other senses, including sight, have on our sense of taste, our hunger, our levels of satiety and so on"
After a quick scroll through Hathaway's website, I can feel the hunger coming on. Everything looks hyperreal, as though it has just come out of the oven. There is careful coordination and planning that go into making these images look fresh. "One challenge is remembering all my secrets and tricks," says Hathaway. "Recently I began writing down 'recipes' for my concoctions and systematic ways of creating substances, textures and structures." I wonder if there is anything she has in mind while creating a dish to be photographed. What does she want the viewer to feel? "To be so enticed by the foods they might dream about them later."
© Michael Zee, SymmetryBreakfast
As well as tasty-looking drips, puddles and slathers of sauce to get your appetite going, many photographers employ pattern and symmetry to show off their dishes. One of the most recognizable of these is Michael Zee of the SymmetryBreakfast Instagram account, whose simple concept of photographing his own and his partner's breakfasts next to one another, symmetrically laid out, has led to a book deal and inclusion in the V&A's exhibition. 
People follow Zee for the recipes and the inspiration, but also for the immensely satisfying appearance of symmetrical dishes. He has cracked the Instagram formula of showing off food so that it not only appeals to taste buds, but is a powerful image in its own right, with just a little bit of lifestyle envy thrown in for good measure. When it comes to food on social media, the crockery, table setting and venue are just as highly regarded as the food itself. Taste matters here, in the broadest sense of the word.  
"We use all of our senses to connect with the food we eat and the food we wish we were eating"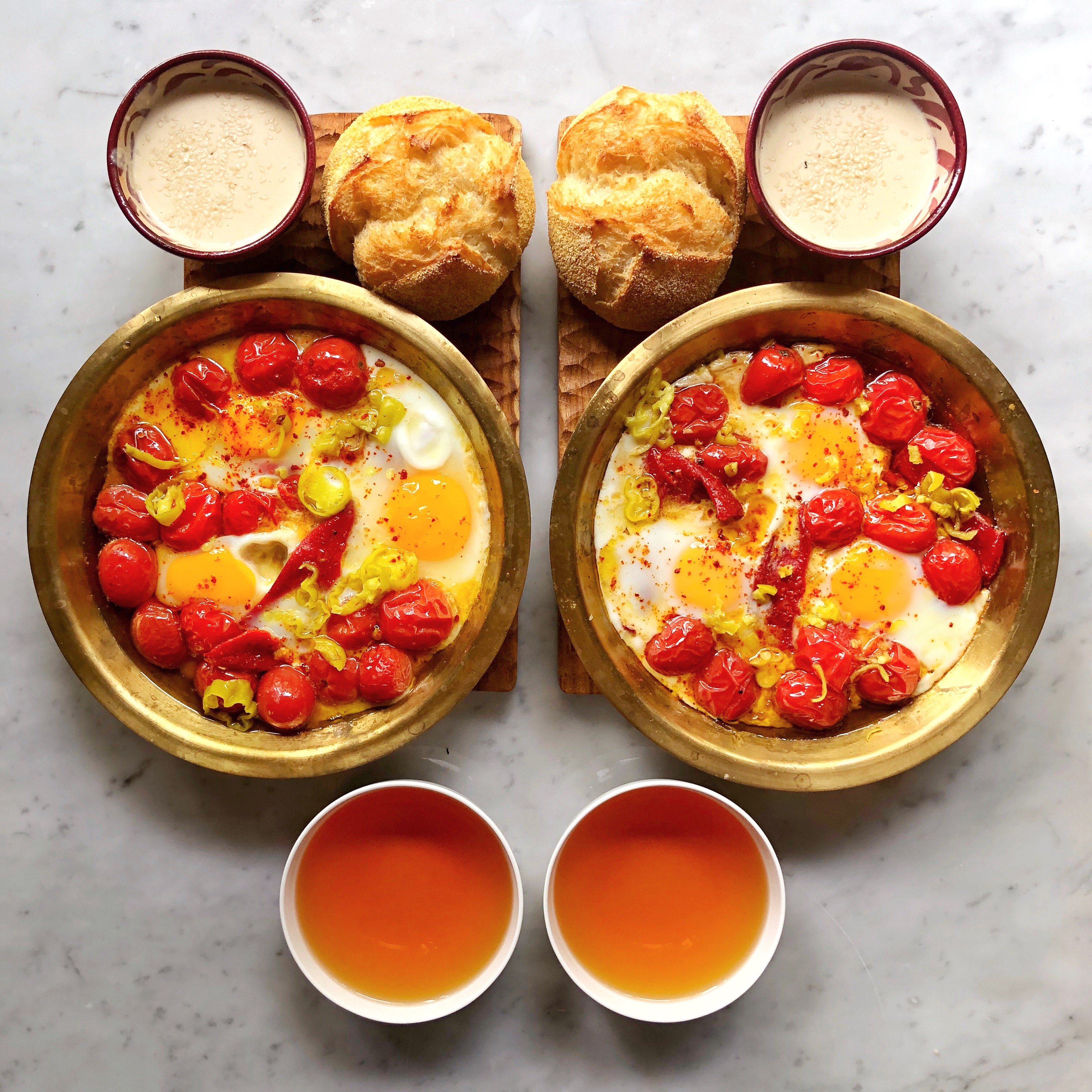 Rosenthal Sloan tells me more about the impact not just of the food shown in an image, but the design and presentation decisions that surround it. "Charles Spence carried out an experiment with chef and artist Charles Michel," she tells me, "in which they used different styles of plating, with identical ingredients that had been prepared in exactly the same ways, and gauged eaters' reactions. It gave a very compelling insight into how the visual elements of a meal can affect its perceived tastiness and value. The subjects in the experiment consistently rated the salad that Michel had plated to resemble a Kandinsky painting as more delicious than the salad that was presented simply in a bowl, even though the contents were exactly alike."
In the vast research undertaken for the V&A exhibition, the curators consumed a huge amount of food imagery, from the historical to the futuristic. I wonder what kind of change Rosenthal Sloan has witnessed. "Over the last three or more decades, our visual culture around food has been transformed. Cookbooks are visual as never before, a transition that started in earnest in the early 1980s but which has absolutely boomed since the turn of the century."
"Online platforms like Instagram have totally changed the way we consume food imagery in multiple ways. On the one hand there are those who lament the impact of these platforms on food itself—think restaurants designing menus around what will be posted online, or even just the idea of people visually engaging with food but moving away from actual cooking. These fears are real and in many ways justified, but there is also power in the way that people visually consume as well."
Marc Trujillo, (left) LH457, 2016 (right) KL603, 2017. Oil on panel. Courtesy of the artist
Of course, there are many artists who actively subvert the expectation that food should look delicious. Painter Marc Trujillo has a humorous line in airplane food paintings, honing in on the ubiquitous plastic tray, sectioned off into neat compartments and full of sweaty goods. "To quote WH Auden's definition of poetry, I am looking for the 'precise expression of mixed feelings'," Trujillo told Juriaan Benschop in issue 34. "For me a lot of stuff is like that, like going to a Costco store or having airplane food. I like air travel. I know it's bad—and I am into it at the same time." There is drama in these images, and real care given to the unordinary forms that reside on the trays—items that would never see the light of day within an airline's ad campaign.
"The utopian imagery often employed by big brands is mocked here—as tanned models are surrounded by blue skies, luscious grasslands and fresh fruits: the picture of health" 
Meanwhile, Chloe Wise plays with advertising aesthetics and branded foodstuffs in her works, painting elegant young women posing mock-seductively with cartons of Almond Breeze vegan milk and half-opened cans of Nestle coconut cream. The utopian imagery often employed by big brands is mocked here—as tanned models are surrounded by blue skies, luscious grasslands and fresh fruits: the picture of health. The brand names piggyback on this clean image.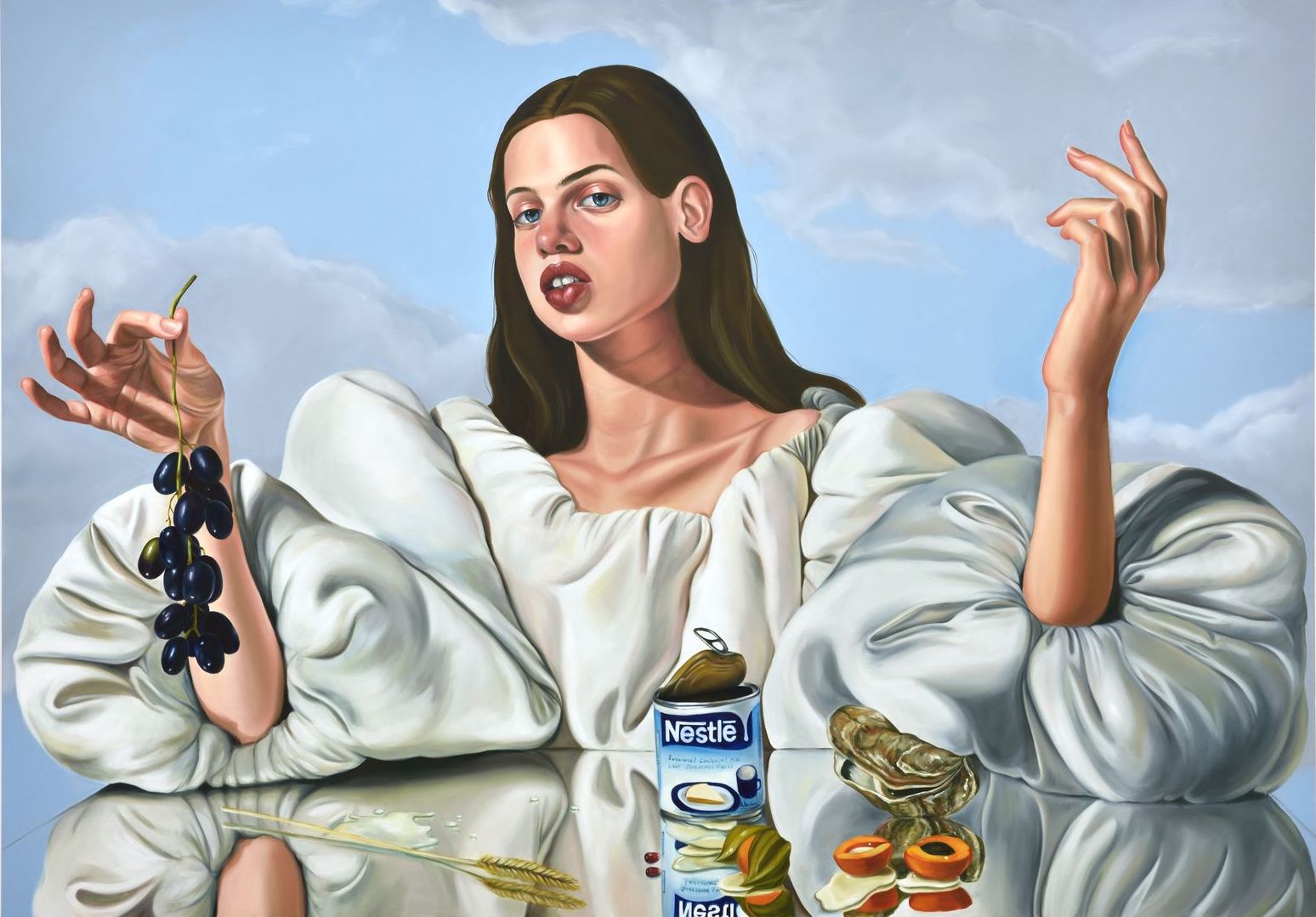 Often, very little of the food product itself is shown; the lifestyle image evoked should be enough to get those hunger buds tingling. "The movement towards health-conscious eating is a hilarious point of departure for me," Wise has previously said, "because I certainly subscribe to this, and I also love/hate the modes of advertising associated with it. I'm highly critical of the inconsistencies that can be found if you scratch the surface of the health food industry."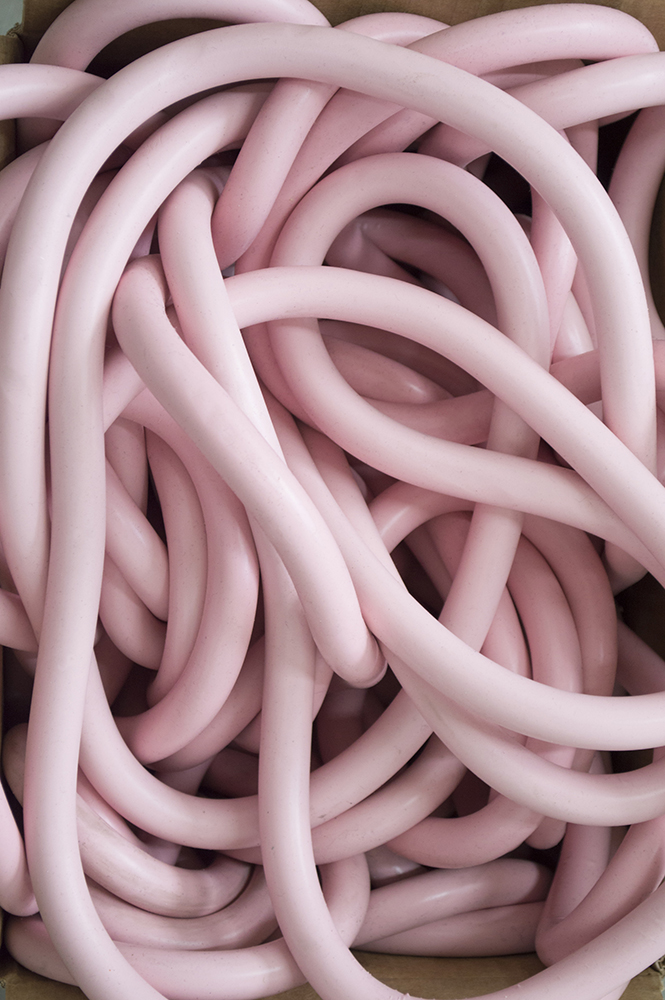 Jemma Egan also taps into her own contradictory feelings around food advertising imagery: her work takes inspiration from the fast-food industry. "I'm really into fast food in general, especially when I see it advertised," she previously told me. "I collect lots of photos of the backlit displays of KFC and McDonald's; you'll be face to face with this chicken glistening at you, or cheese on a cheeseburger that's just the right consistency when it still has the square edge but it's starting to droop. You know it might not live up to the poster, but you want to try it anyway."
For one project, she created drooping tubes of fake pink sausage that hung from the beams at Zabludowicz Collection, in a nod to the many stuffed crust pizzas that are advertised by chains such as Domino's and Pizza Hut. The walls were decorated with the smiling face symbol of Domino's mascot—formed from grease. The work was a glorious mix of gross and hunger-inducing—not unlike the experience of tucking into a real Domino's order.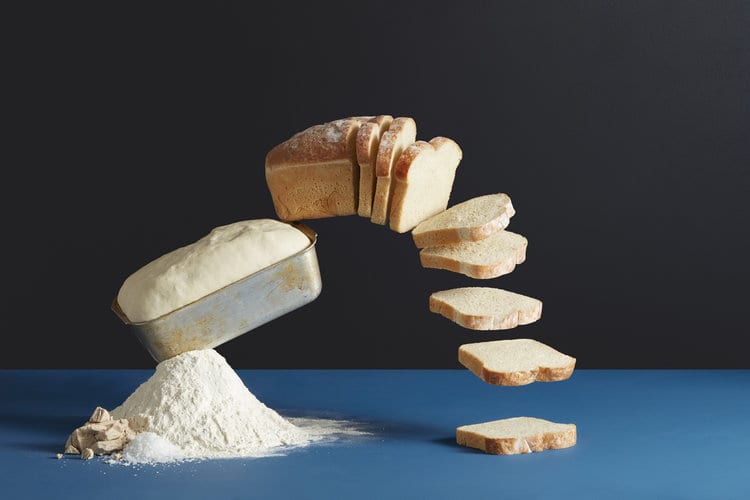 Despite the fact that many artists work cynically with images of food, there nevertheless remains a real appreciation for the power that this kind of imagery holds. "If sensual and inviting images of food didn't translate into sales, by appealing to our stomachs and tastebuds, their use would have been dropped long ago by advertisers," says Rosenthal Sloan. Art has the capacity to trigger all form of human emotion and desire—and images that have the ability to speak to one of our  most primal needs of all must surely be respected.