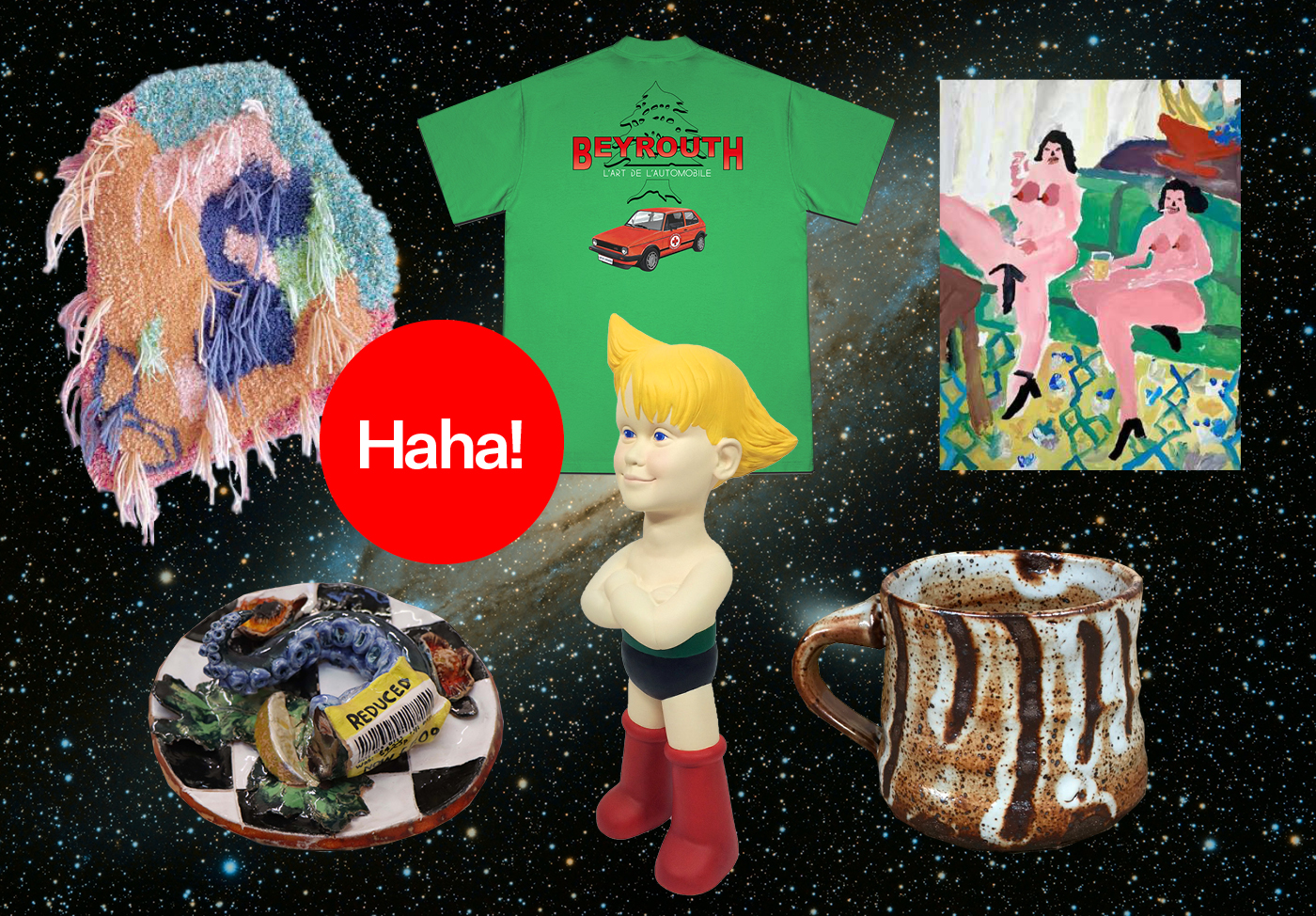 This year seems to have passed very slowly, but also very quickly, and since the beginning of December time has taken a disarming lurch forward to Christmas and the holidays. If, like many of us, you've not dared to venture out to the high street to snap up soaps, socks and gift boxes, you likely need some help. We can give you a hand in that last-minute scramble with this guide to the most interesting, beautiful and original presents out there. Available to order online, these will satisfy the whims and wishes of all the creative people in your life.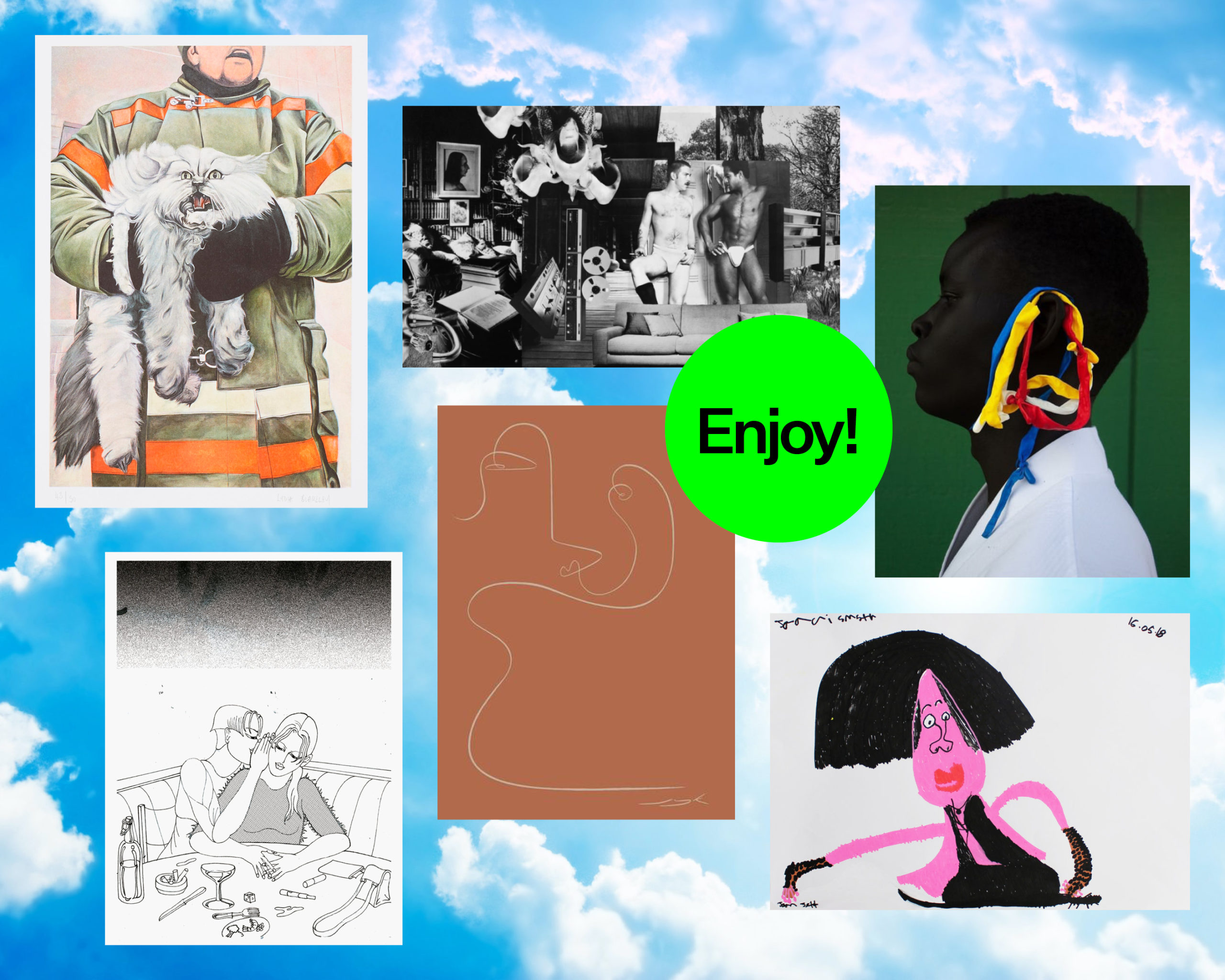 Prints
For the house-proud art and design devotee who is always buying gallery postcards to put up on their walls…
Step up your gift-giving game with an original artist print. Limited editions don't need to break the bank, with prices starting as low as £15, while also supporting the work of leading contemporary artists. 
Lydia Blakeley, who graced the cover of our winter issue last year, is among the roster of artists offering high-quality prints in Elephant Kiosk. Blakeley's feline print is a sure crowd-pleaser, or spice things up with Erica Eyres' raunchy pin-up sketch. 
Launched last month, Galerie Number 8 is an art gallery with a focus on Black aesthetic and diversity, while Nataal is a magazine that celebrates contemporary African arts and culture. The two have joined forces to create Joyeux Store this Christmas, featuring an impressive range of prints from the likes of Adama Jalloh, Ismail Zaidy and Nydia Blas. 
Landfill Editions is an independent publisher releasing beautiful artists' books, comics and zines. Their limited-edition prints often quickly sell out, and feature contemporary graphic artists such as Jonny Negron and Parker Ito. They are currently offering 20 percent off all prints, so get in quick. 
Original artworks by the artists who take part in the programme at Project Ability are on offer in their newly established online shop. The Glasgow-based visual arts organisation creates opportunities for people with disabilities and people with lived experience of mental ill-health to express themselves and achieve their creative potential. Browse the brilliant selection for a truly unique gift. 
Snap up original prints by the likes of Jeremy Deller, Phyllida Barlow and Linder at House of Voltaire, who sell prints, unique artworks and specially-commissioned homewares and clothing by world-renowned contemporary artists and designers. All sales directly support not-for-profit arts organisation South London-based Studio Voltaire.
Purveyors of pretty and decorative prints by a range of artists, Partnership Editions, have released a special 'advent drop' in pleasing palettes: go for giclee editions by Hester Finch for an edgier recipient or play it safe with Jessica Yolanda Kaye's abstract Moon Dance prints in terracotta tones.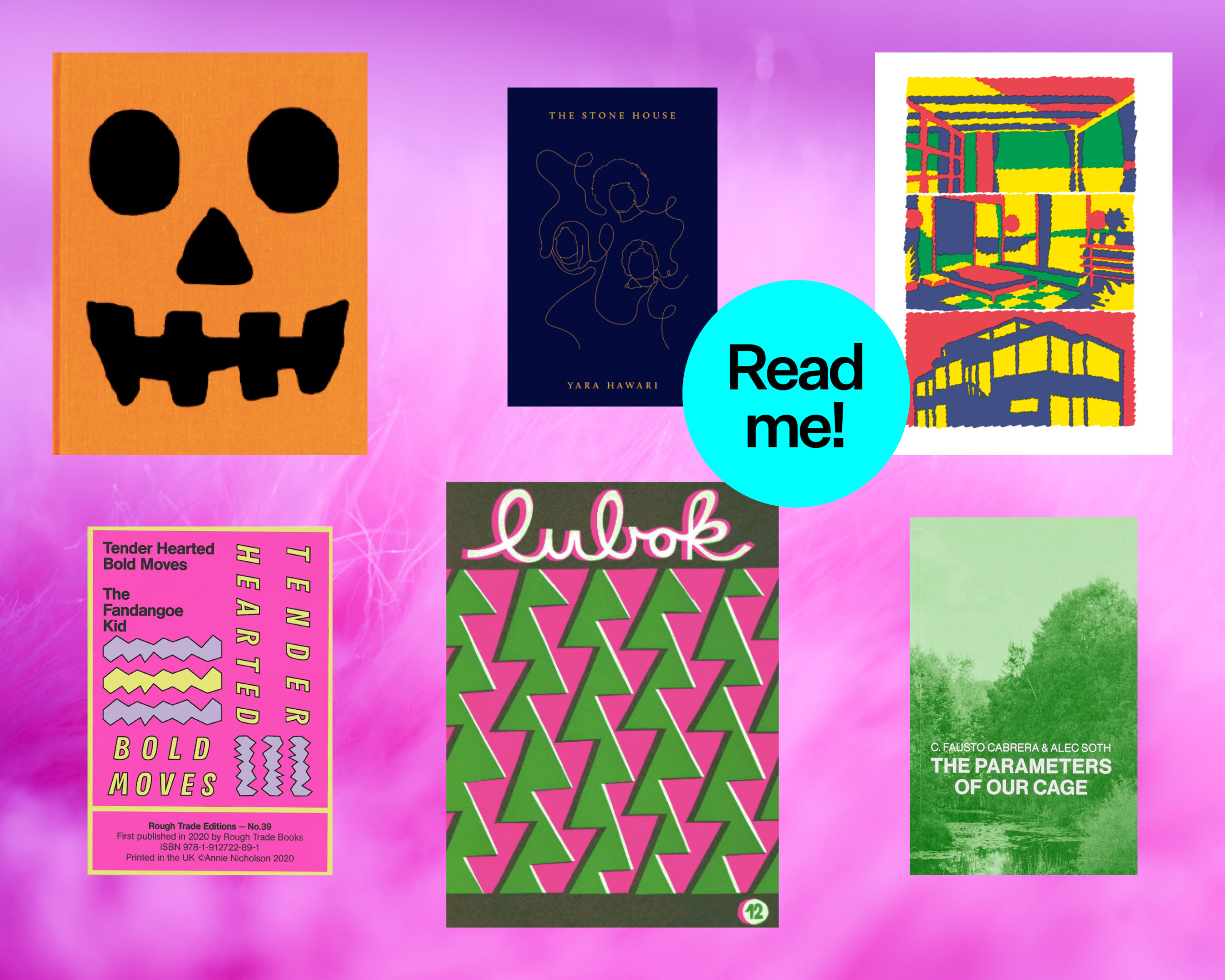 Books
For the zine-making, comic-book-loving, art-book-devouring aficionado who can't help browsing the shelves at indie bookshops…
Rather than filling the Christmas stockings of Amazon this year, take your pick from these independent booksellers, small presses and artist books that simply can't be found on the shelves of mainstream retailers. 
Designers, editors, publishers and book store: Actual Source are an all-round creative powerhouse, based out of Utah, USA. Their collaborations with contemporary artists and designers see them release limited edition books, fonts, clothing and objects throughout the year. Take your pick and surprise even the biggest design nerd amongst your friends.
Out to challenge the whiteness of the publishing landscape, Hajar Press launched earlier this year. They publish books and pamphlets by writers of colour with original and transformative ways of seeing. Sign up a friend for a 2021 subscription, which includes five books and one chapbook, delivered straight to their door, as well as free access to reading groups and events.
Village Books, an independent bookshop and gallery based in Leeds, offers a curated selection of contemporary art, design, fashion and photography books and magazines, and source self-published and small press zines from artists around the world. The bookshop supports a not-for-profit gallery space, promoting work from talented emerging artists and photographers within the city.
Pick up the very best in comics art, from the cutting edge work of new cartoonists or undiscovered classics of the past. Breakdown Press, a cult comics publisher based in London, UK, has it all. Highly recommended is Windowpane by Joe Kessler, a fittingly surreal tribute to a year spent largely indoors looking out.
Rough Trade Books goes against the grain, resisting the draw of the digital realm and instead opting for a firmly physical imprint. Created in the mould of the pioneering independent record label, its uniform book designs (partly inspired by old Cigarette packet designs) are already a stone cold classic. 
Leipzig-based Lubok Verlag publish graphic books with original linocuts by contemporary artists. The brightly coloured, richly patterned books are printed directly from the original plate on a 1958 Präsident cylinder press, with each pressing taking on the distinctive pleasure of an original, with no two editions exactly the same.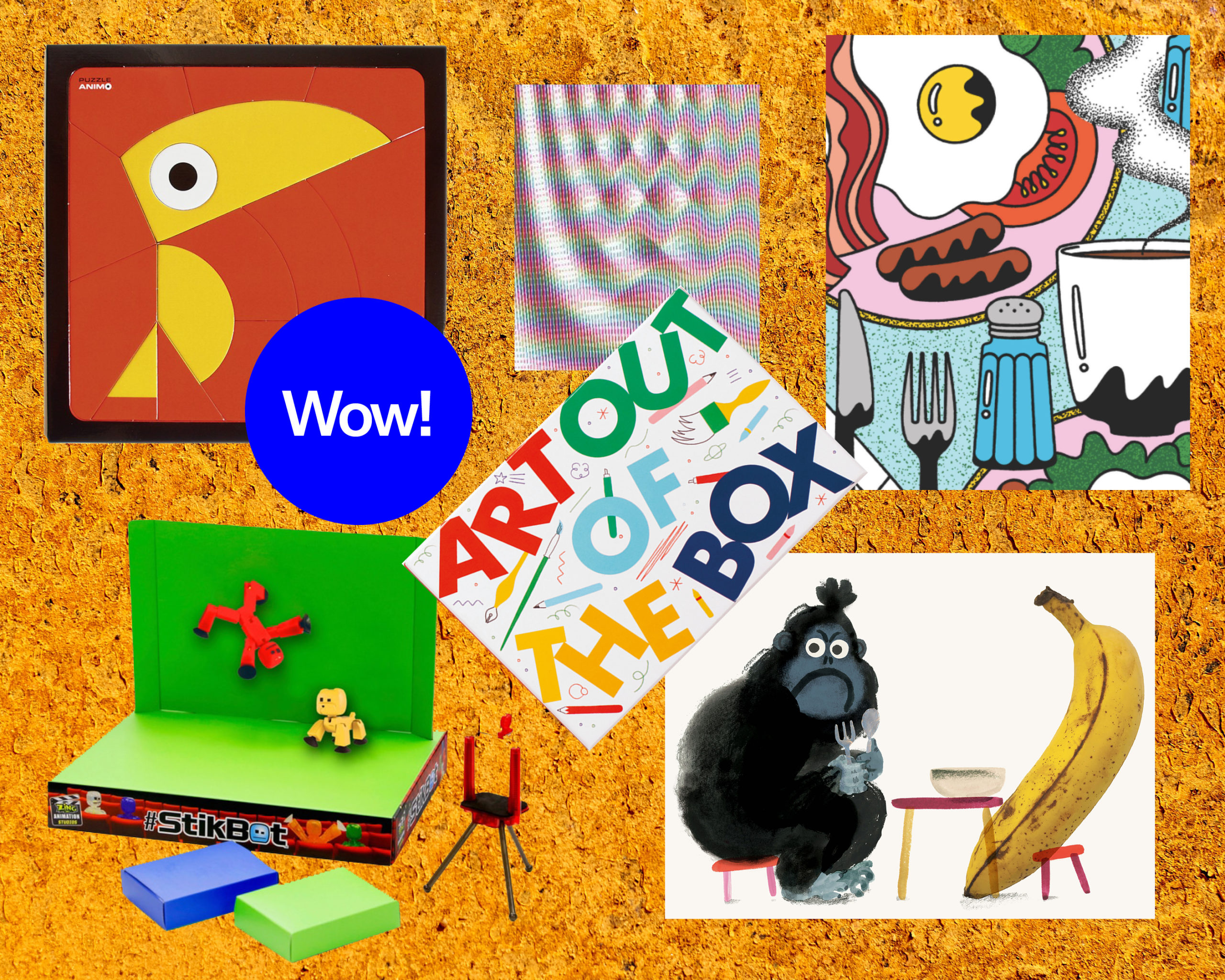 Kids
For the future artists and designers in your home who have grown tired of Lego and bored of slime…
Have fun with an array of impressive puzzles, games and even artist prints, perfect for your own kids or the little brats of even your most hard-to-please friends. 
Try this unusual puzzle on for size, composed of geometric and abstract forms and plain colors. Choose from a range of animals, including a toucan and an elephant, and invite children to explore their dexterity, abstraction and sense of visual cohesion. A head-scratcher sure to keep them entertained for hours. 
Get your kids their very own animation studio, featuring collectable figurines which can be positioned on almost any surface. Set them up on the green screen and shoot a stop-motion film using the StikBot app—perfect for the aspiring director and animator. 
Homeplace are running a special fundraiser for free meals for schoolchildren and food banks. Organised in partnership with Margaret, thirteen artists (including perennial kids' favourites Donna Wilson, Louise Lockhart and Yasmin Ismail) are each offering a print, all priced at £30, and the proceeds will be donated to two UK charities: FareShare & Magic Breakfast. 
Takahiro Kurashima, Poemotion series
Hours of fun in a single book, courtesy of Takahiro Kurashima's series Poemotion. The Japanese designer brings abstract graphic and geometric shapes to life with a simple black plastic foil; only when it is laid on the paper do the shapes begin to dance, jump, spin, and weave. As the publisher puts it, "The little man, sitting at the reception desk of the brain, is wondering: Are these dazzling appearances true or false? These illusions are real."
This mouth-watering puzzle conjures the moment before the first bites of your favourite breakfast, when the new day is just beginning and anything is possible. Portland-based illustrator and graphic designer Lan Truong celebrates the first (and arguably best) meal of the day, creating a puzzle with irregular pieces designed to be challenging and completed at a slow burn. Once finished, it can be hung as an artwork on the wall. 
Spark their imagination with this creativity game, where subject and technique cards help to reinvent the world around them. These 80 cards are all you need for hours of creative drawing fun. Just grab a pencil and paper, and a dinosaur, and an alien, and a tiger… the inventions are endless.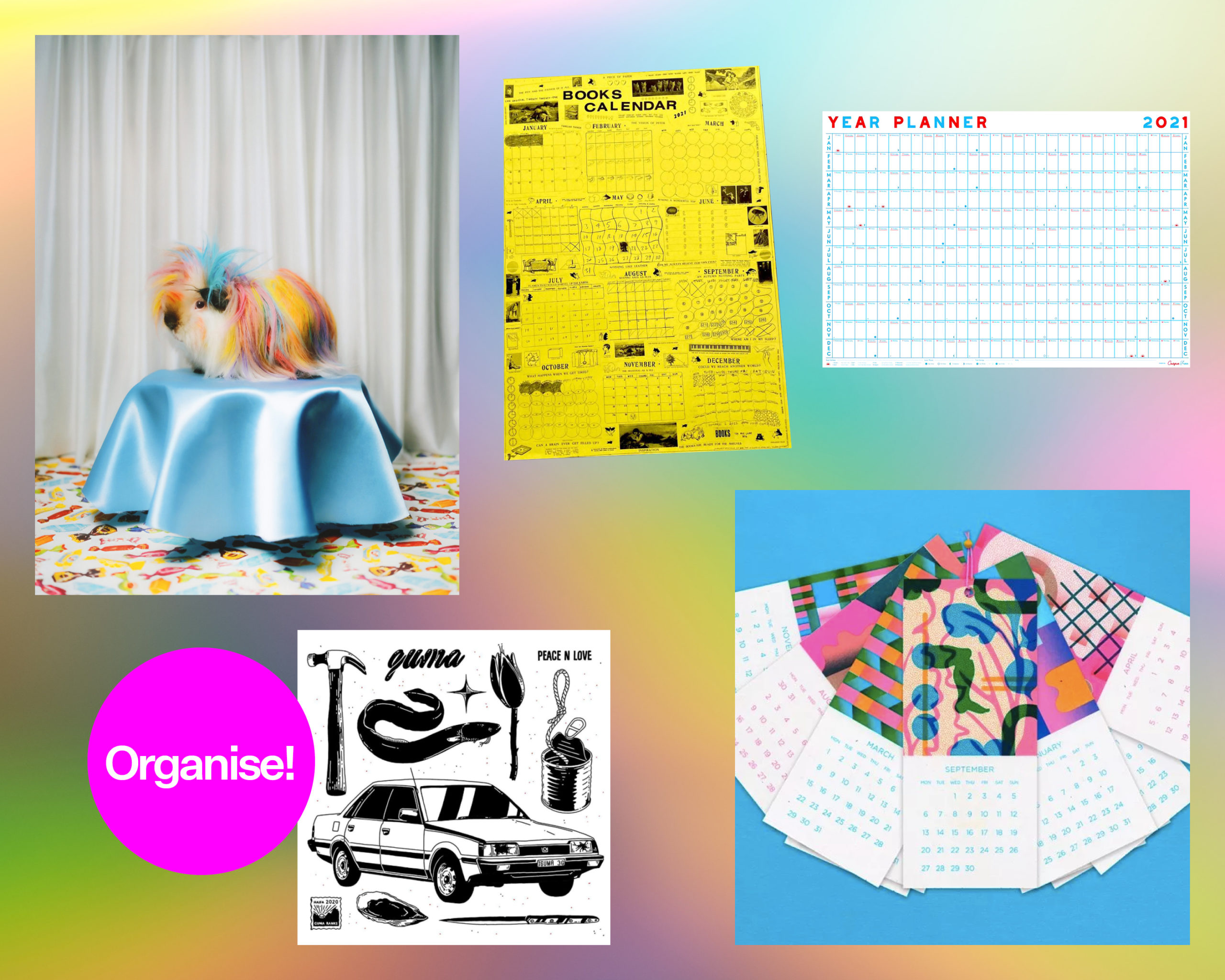 Calendars
For the ever-organised person in your life, who is likely to send you a Calendar invite even for the most casual of meetings…
Choose from wall and pocket calendars created by independent artists and designers to brighten up your walls or those of a friend, perfect for (tentatively) planning for the future.
Choose from a selection of vibrantly coloured calendars, in a wide variety of sizes, from Scotland's leading risograph print specialist and stationery company. Based in Glasgow, Risotto produces creative print for a range of clients, from leading art organisations to bands and brands, quickly and sustainably. Get your riso fix with one of their ever-popular wall calendars. 
Illustrator/animator Gome Alon has made a trippy new tattoo-flash inspired calendar available now via his Instagram page: expect pages of whimsical symbolism and references to 80s and 90s subculture with a hint of wistfulness. Only 30 are available at the time of writing, so get yours quick. 
Artist Daniel Gebhart de Koekkoek is back with another excruciatingly kitsch calendar for 2021: if you loved his floating Afghans last year, you're going to simply die when you set eyes on the Guinea Pigs he shot for this new one. You'll probably end up buying one for yourself, won't you?
A perennial favourite, back for 2021 and as brilliantly straightforward as ever. What more could you want from a calendar? Printed in red and blue on a single page, and measuring almost a metre in width, this design by Crispin Finn marries strong, attractive graphics with a perfect space for everything you will (hopefully) be doing next year.
Get your hands on the huge calendar compiled annually by the good people of BOOKS, an independent shop located in Peckham, London. Their A1 wall calendar for this year, printed in fluoro green and yellow options, is compiled from ten volumes of a children's encyclopaedia, alongside some hand-drawn interventions along the way. A steal at £5.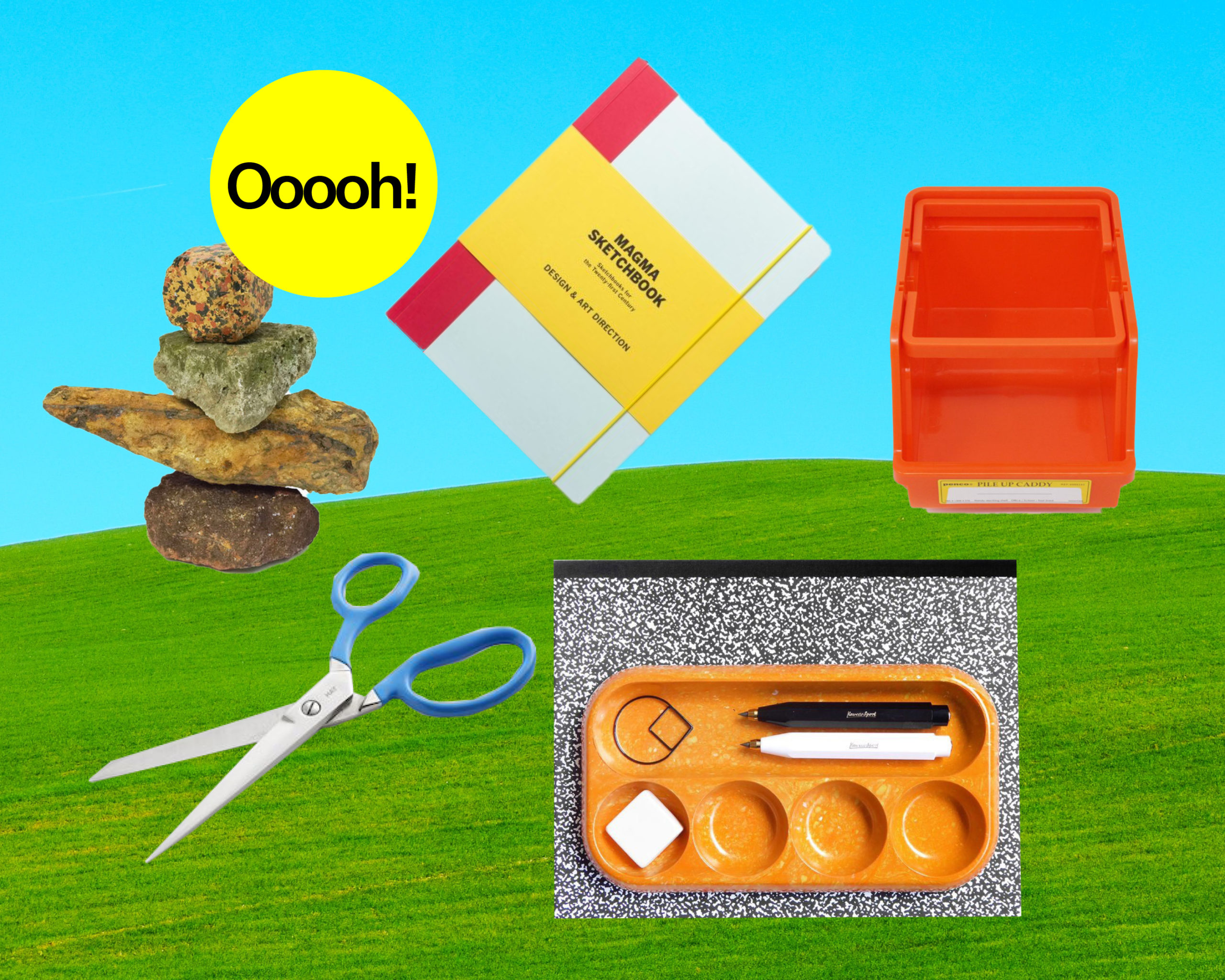 Stationery
For the person who has mentioned more than once that they would love to do a digital detox…
It is often noted that a good gift should be something that you wouldn't allow normally yourself to splash out on; something elevated and just a little more expensive than you'd usually go. Nowhere does this mantra hold truer than in the stationery department, where a world of fancy staplers, pens and desk-tidies awaits. 
The Danish design brand have pretty much cornered the market on elevated stationery, and they've seemingly thought of everything—from stainless steel "grip" scissors to elegant golden paper clips. We've been admiring the Clara von Zweigbergk-designed wastepaper in, which combines contrasting colours with a slanted folding technique to create a playful and colourful bin that will brighten up any room. 
This charming concept store was created this year by the team behind Hato Press, a risograph studio based in East London. This is their first brick-and-mortar store, located in Coal Drops Yard, and offers a tasteful yet playful range of retro-inspired and Japanese stationery, alongside lifestyle items, clothing and printed matter. 
A definitive hub for all things stationery-related, Present and Correct brings together things they love by other designers from around the world, as well as unusual vintage items found on trips abroad. A dream pencil case could be assembled here, whether it's the Soviet-era pencils or retro airmail labels that take your fancy. 
These crayons are inspired by the minerals and gemstones formed over millions of years within nature. A veritable terrazzo sculpture of varied colours and hues, the crayon changes and develops through erosion, revealing further shades within it. The original cube shape is worn down through use and assumes the distinctive "rock form" through the act of drawing. A unique gift that will surely delight. 
An art & illustration sketchbook that is ideally suited for designers, graphic designers, illustrators, art directors and anyone working within the creative industries, studying these disciplines, or simply interested in exploring his or her creativity. Made entirely out of eco-friendly materials.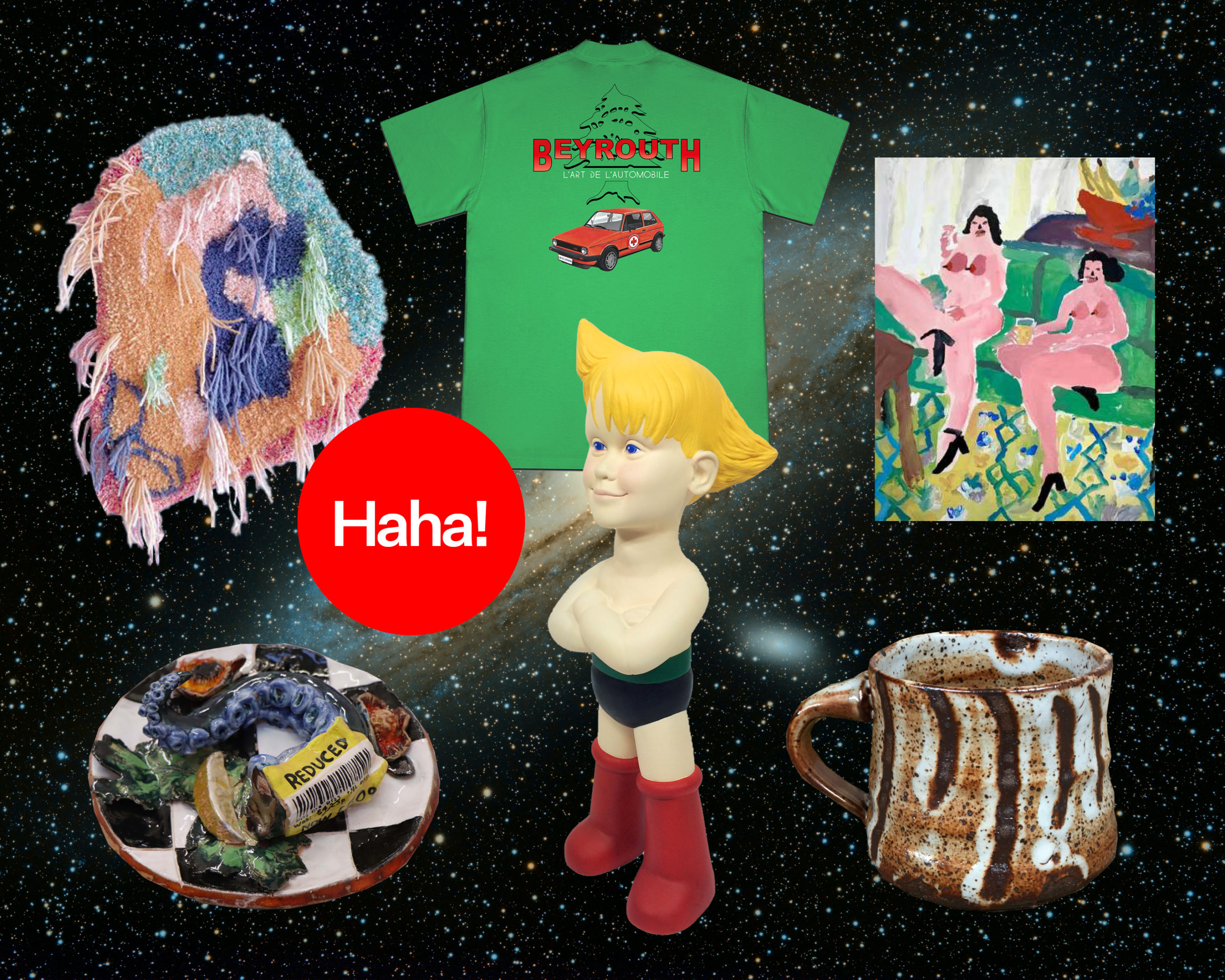 Wild Card
For the endlessly curious person who loves to explore gallery stores and car boot sales alike for unique trinkets…
Let your imagination run wild with these unusual gift options, from unique artist ceramics to hand-tufted rugs and collectible toys.
A radical and psychedelic workshop for artists, Troy Town Art Pottery is artist Aaron Angell's ceramic studio. A new online store brings the work of the pottery to a wider audience, with all pieces produced in an iron-rich stoneware and reduction fired to 1300ºc in a large gas updraft kiln—one of the few potteries in London still working with this traditional method. All of their glazes are food and dishwasher safe and are produced using natural materials, including various plant ashes.
Pick up an array of wildly unusual items courtesy of the newly-launched fundraiser for Quench, a new project space and gallery in Margate, Kent, with the aim of giving artists and curators an opportunity to develop new work and put on exhibitions. Started by artists Lindsey Mendick and Guy Oliver, they items on sale range from original ceramic works by Mendick herself, some intriguing "hungover slug" watercolours and even a blue cheese tea towel. 
If you're looking for something in a higher price band than limited edition prints, this might be just the ticket. Original artworks from emerging artists are on offer at this online Christmas sale, where bids can be placed on a rich array of works. We recommend the mystical works by Georg Wilson and Mary Herbert, or the cheeky nudes by Tracey Slater. Bidding ends on 18 December. 
Check out Beirut Re-Store, an online marketplace that offers a curated selection of art and design objects generously donated by emerging as well as established artists from across the creative industries to help the Lebanese people rebuild Beirut. Items on offer include photography, painting, sculpture, apparel, jewellery, publications and ceramics. The funds raised will support thoroughly vetted NGOs that work for immediate aid and longer term recovery.
The artist and designer has a delectable range of candy-coloured vases and rugs at attractive prices. We've got our eye on his new fluffy sets of rugs, which have odd strings and tassels of yarn hanging from them. The rugs are an exploration of colour, form and mark making using a handheld tufting gun. Each design combines cut and loop piles and is entirely unique. 
There's something not quite right with these classic characters… Madrid-based Watdafuc Toys lovingly recreates your favourite cartoon stars, from Mario to Bart Simpson, with an unexpected twist. These meticulously handmade toys don't come cheap, but they are the ideal gift for a hard-to-please design nerd, and are highly collectible.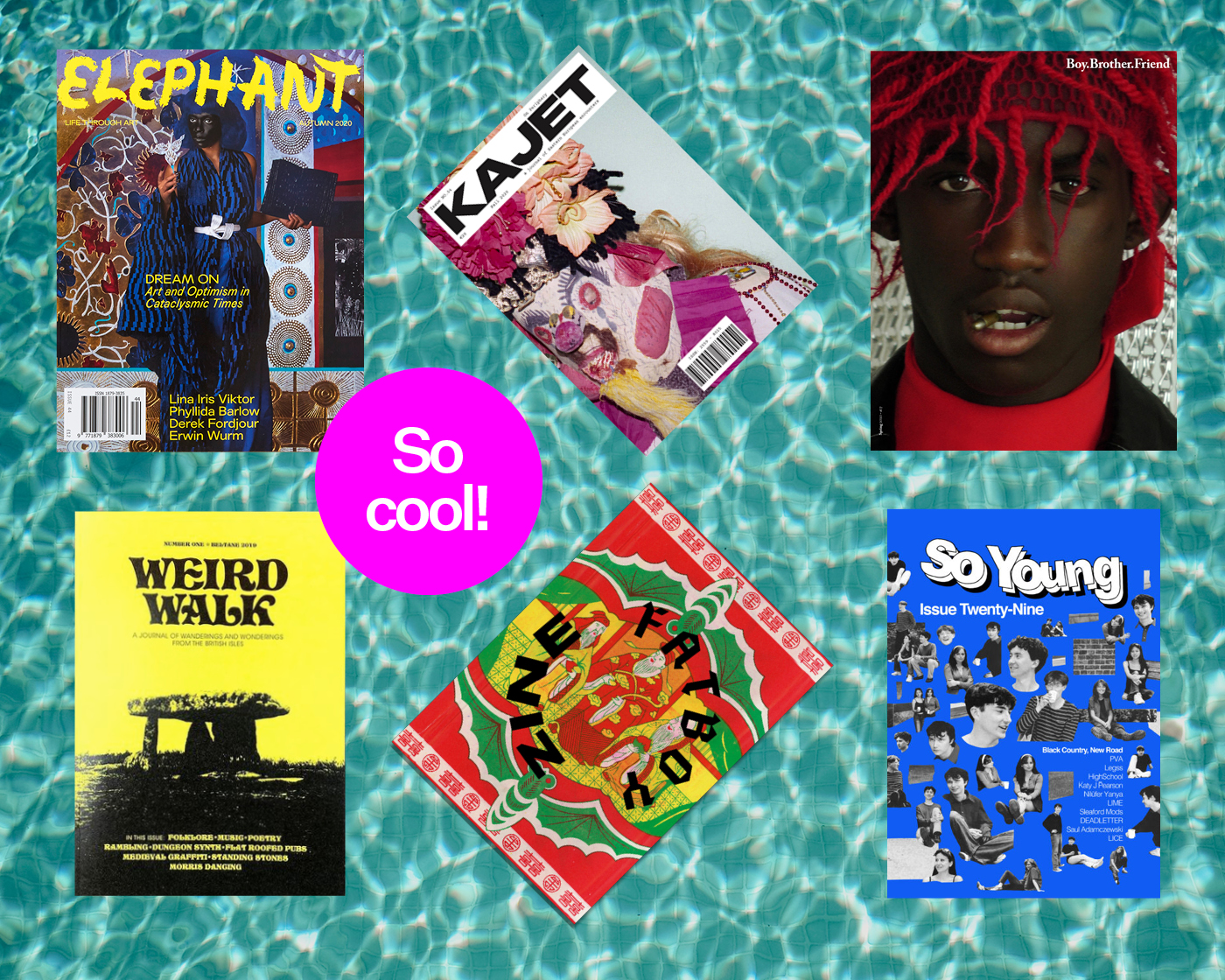 Independent magazines
For the ultra cool, tote-bag-wearing reader in your life who likes to impress when it comes to their coffee-table tomes…
Christmas isn't just for reading nonsensical cracker jokes. Feast your eyes on these deserving bastions of printed loveliness, pop on some transparent plastic-framed specs and look cool simply by association. 
Created by stylist Kk Obi and writer and researcher Emmanuel Balogun, Boy.Brother.Friend unravels modern masculinity, exploring themes that range from family and diaspora to control and "post-visibility". Brimming with beautiful imagery, it's a must-have for anyone interested in the intersection of art, fashion and politics. 
Part cookbook, part diary, all beautifully playful design; FatBoy Zine bills itself as "a greedy attempt to document a very small part of Asian food". Now three issues in, the publication documents the relationship between food, culture, and our unique personal experiences of growing up. 
A small but hefty little publication, Kajet's ethos is to bring unexplored, neglected Eastern European narratives to the fore. Based in Bucharest, the publication is now on its fourth issue, themed Periphery, and continues its aims to provide an "internationalist vision" of Eastern Europe through its marriage of art and academia.
Merging a very english sense of the esoteric and eccentric with a cute, no-nonsense zine format, Weird Walk is a superb little zine that uses bold colours and smart typography choices to explore walking through the prisms of hauntology, psychogeography and folklore.
We're guessing you've probably heard of Elephant, since you're here. Why not go big and give the gift of an Elephant subscription to a friend? Our printed mag's latest issue, loosely themed around optimism, explores the uses and pitfalls of a positive outlook, sharing tales of euphoria, fear and hope from artists such as Lina Iris Viktor, Tai Shani and Erwin Wurm.
A zine in its most faithful, recognisable form, both in its format and its content, So Young is a perennially joyful publication, born from a place of genuine, unabashed enthusiasm for music and the people who play it. Covering emerging bands, gigs and sleeve designs, it brings to the fore the artists that its larger print mag peers would (foolishly) ignore.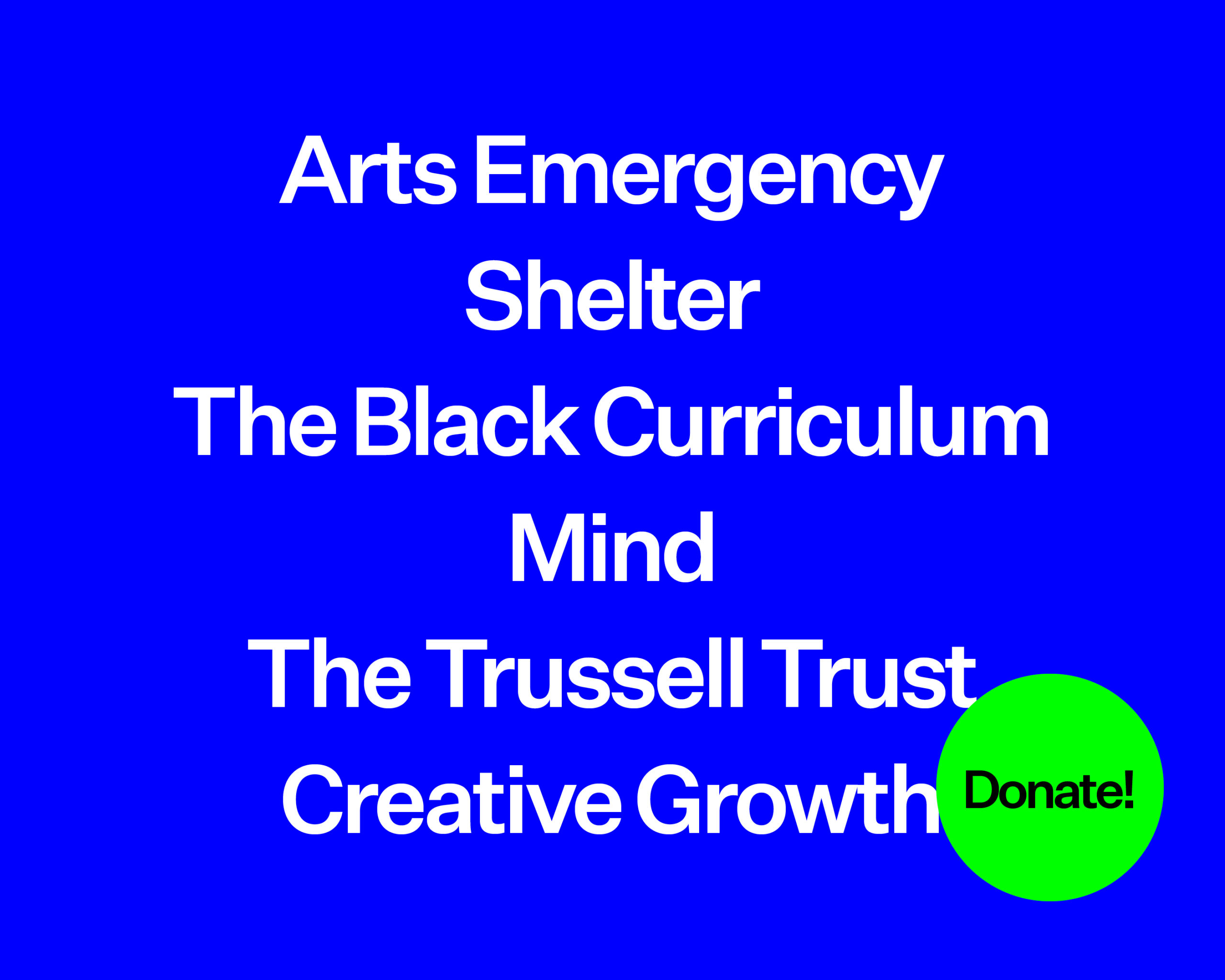 Donations
For the person who has it all, give the gift of giving to another cause…
Charities have had the same year as the rest of us, not to mention those who rely on their support. Rather than something you know your friend will only use once, give the gift of altruism by donating to one of these deserving causes for them. 
Arts Emergency offers mentoring and support for young people to get access to, and flourish in, higher education and the cultural industries. Its support network shares opportunities, contacts and advice with young people with creative aspirations in London, Greater Manchester, Merseyside and Thanet.
Shelter works with people across the UK who are homeless or live in unfit accommodation; since the pandemic their work has become even more vital in supporting those worst hit, and winter is one of the most difficult periods for those who do not have a safe home. The charity runs many fundraising events at this time of year, as well as selling gifts and cards—or you can simply make a donation in cash.
The Black Curriculum 
The Black Curriculum is a social enterprise whose goal is to deliver black British history all over the UK; they have an online and IRL programme as well as a lot of resources to equip educators with and step in where our system in the UK has been failing us all. There is no better way to forge a better future than to make sure children have access to this knowledge. Donate directly via their site or set up a monthly payment. 
A mental health charity in England and Wales that offers information and advice to people with mental health problems and lobbies government and local authorities on their behalf. Don't miss their latest fundraising print sale, featuring work by the likes of Ed Atkins and Harley Weir, or give a donation directly. 
The Trussell Trust works to stop poverty and hunger, supporting a UK-wide network of around 1200 food banks. It also campaigns for change to end the need for them in the first place. Earlier this year they collaborated with artists and photographers to raise more than £100,000; keep that goodwill going and make a donation on a friend's behalf. 
Founded in 1974, Creative Growth is a non-profit based in Oakland, California, which works with artists with disabilities by providing a professional studio environment for artistic development, gallery exhibition and representation. Their work is "guided by the principle that art is fundamental to human expression and that all people are entitled to its tools of communication." Donate for a friend and help to keep their much-needed facilities up and running.