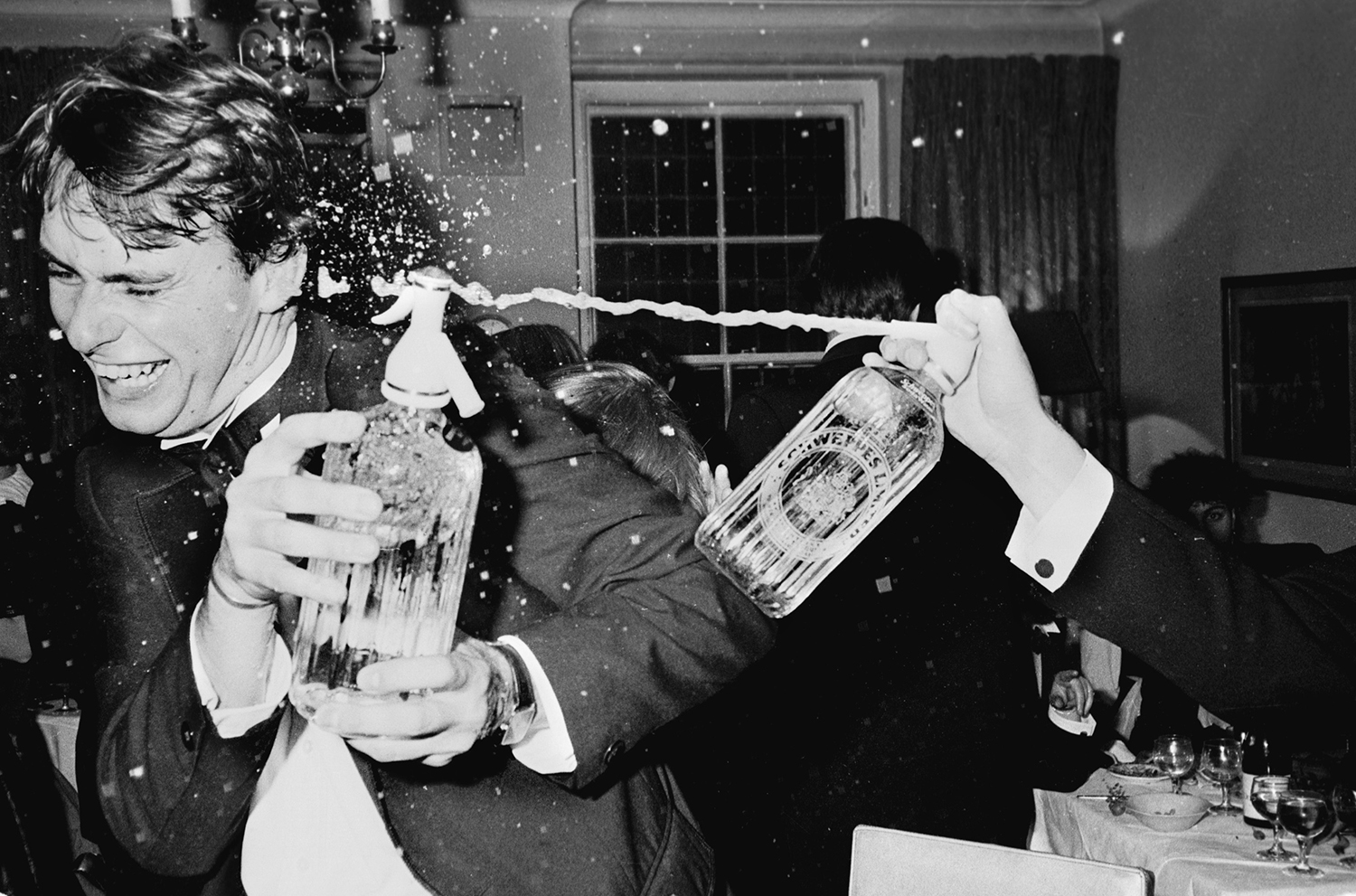 As the festive season approaches, we've compiled a handy collection for you—twelve of our favourite titles from the year, perfect for gift-giving. Every week here at Elephant we dive into an art or photography book for our regular Sunday Read series, where the pleasures of the page are celebrated in all their glory. The visual arts need not happen in the gallery alone, and these books demonstrate the remarkable versatility of printed matter, as well as its continued relevance today. Not only for the art lover in your life, there's something for everyone here, so you'd better get browsing. Not forgetting, of course, those titles that you will inevitably covet for your own bookshelves…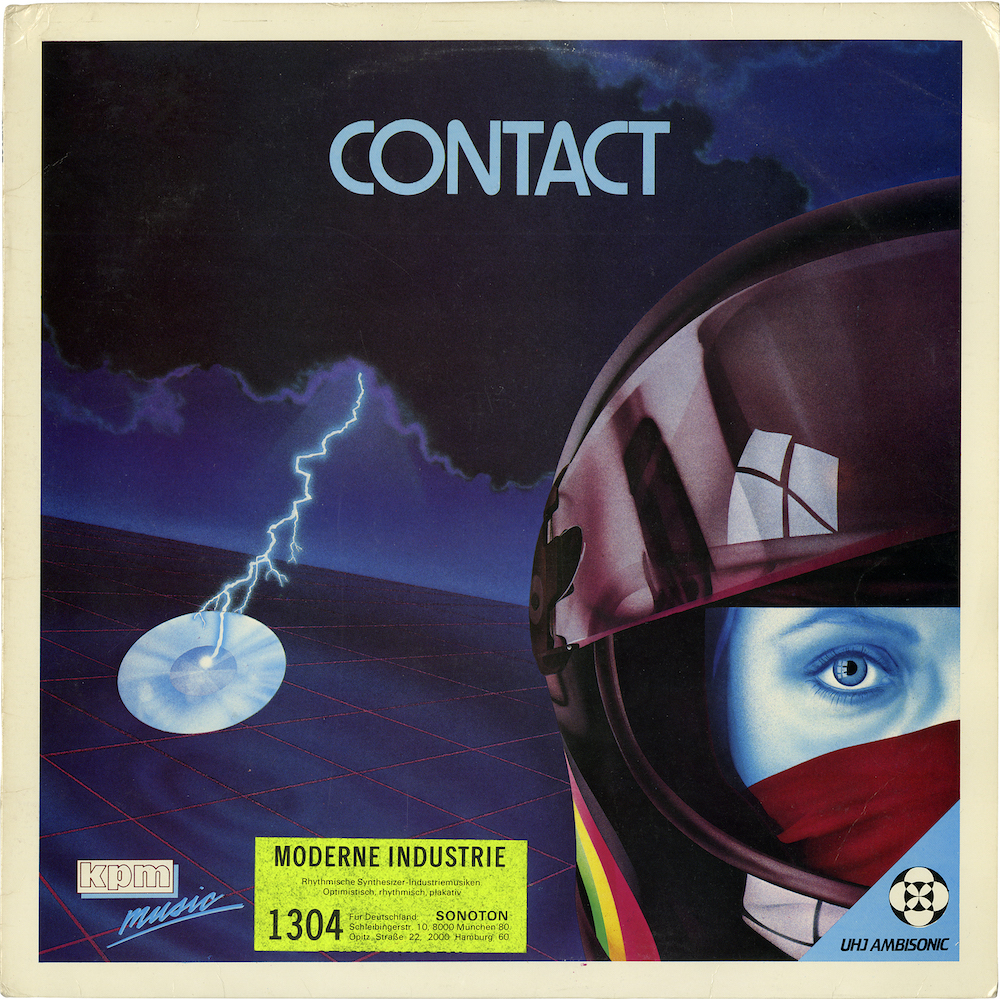 Unusual Sounds: The Hidden History of Library Music
David Hollander, Anthology Editions
Music nerd or not, the luscious album cover visuals in this beautifully illustrated tome are sure to please. Library music, the "incidental sounds" ready-made for film, television and radio production, are dug up here and they offer a curious insight into the creation of pop culture itself, from its kitschy golden age of the sixties and seventies to today.
Arwa Haider wrote: "Hollander vividly evokes the nostalgia-trippy quality of library music, through detailed profiles of leading production houses, notes about seminal themes and a captivating array of associated visuals: psychedelic, luridly-hued vinyl artwork and cinema posters."
Alex Prager: Silver Lake Drive
This lavishly printed photobook was released to coincide with Alex Prager's major mid-career survey at The Photographer's Gallery in London, where her work across the fashion and fine art world was celebrated in all its technicolour glory. Sinister and yet alluring at turns, this book captures the dreamlike, filmic quality of her eye for romance, danger and high drama. Get this for a fashion-forward or photography-obsessed friend.
Holly Black wrote: "Prager's rich tableaus are remarkable in the fact that, despite every character having a distinct and outlandish style, your eye is immediately drawn to key players who are almost invariably women. From this point, your gaze can travel outwards and get lost in a world of glamorous quirks and outlandish fashion—a veritable Where's Wally for the modern age."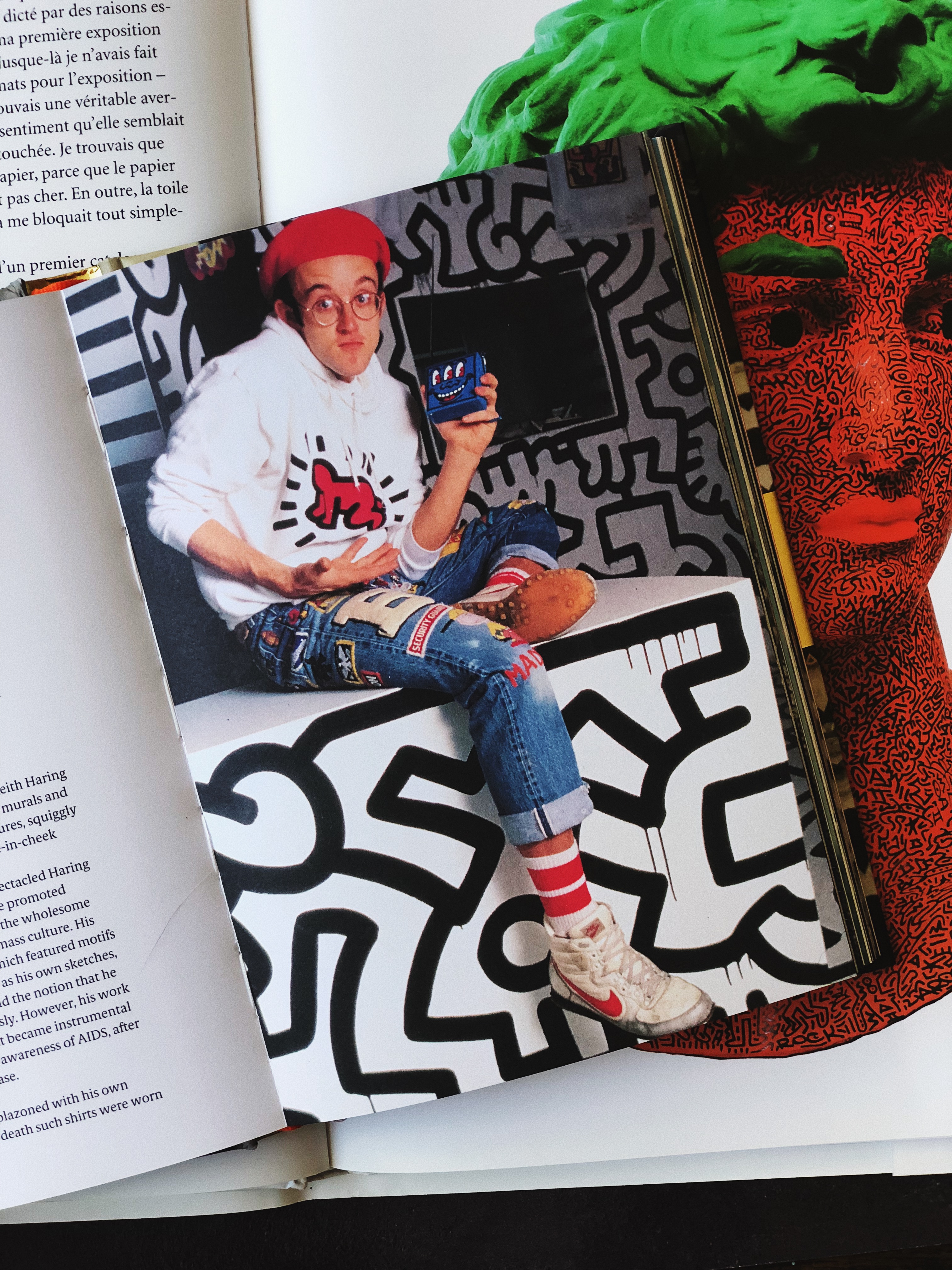 Sartorial: The Art of Looking Like an Artist
Katerina Pantelides, Laurence King 
This hilarious little book asks, are you *really* an artist until you look like an artist? Sartorial is a lot of fun, and a delightfully unserious look at the art world and how its brightest stars present themselves to the world. With wonderful imagery, it is the perfect playful gift for anyone interested in how certain signifiers become part of our broader visual culture.
Emily Gosling wrote: "Sartorial showcases the 'signature looks and style essentials' of sixty artists, ranging from the easily aped (Warhol's wig, Hockney's specs, Pollock's precariously dangling cigarette) to the rather more tricky. To truly become Marina Abramović, the book advises, one should complete the look with a 'starved python on the stomach'. You certainly won't be finding one of those in Claire's Accessories."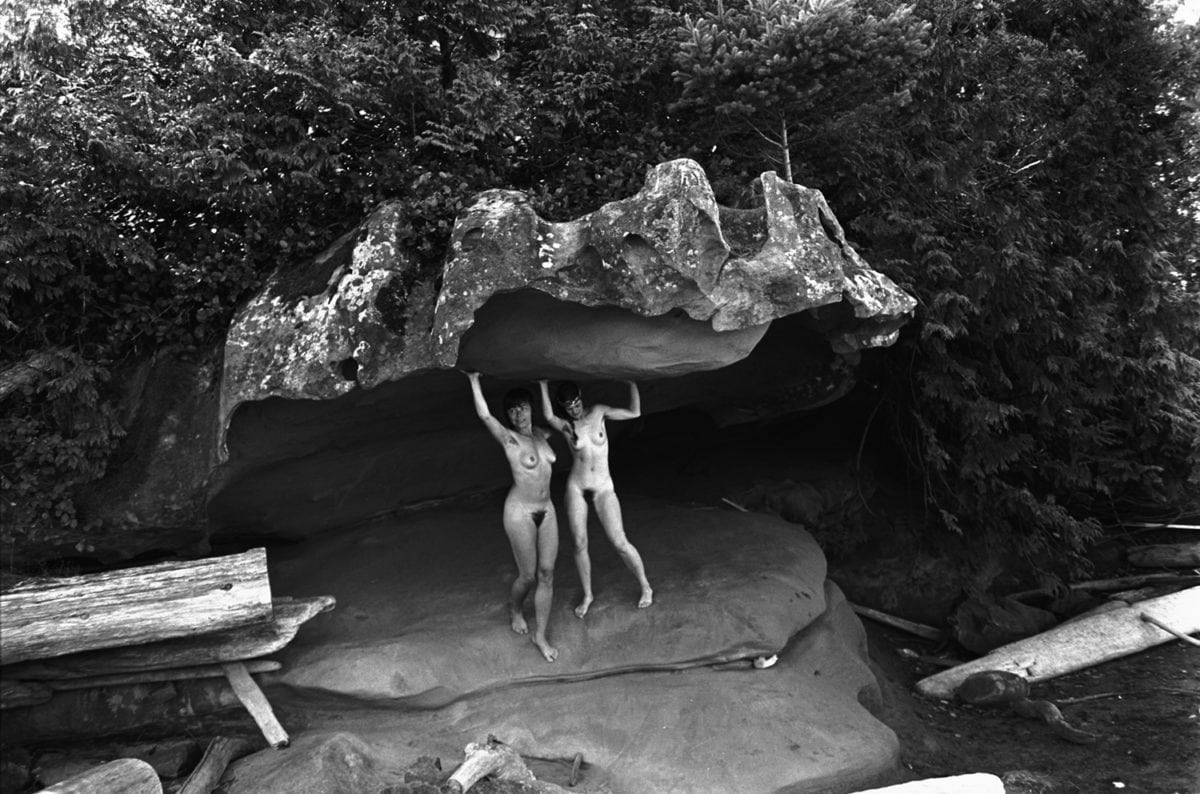 Barbara Hammer's Truant: Photographs 1970-1979
Barbara Hammer, Capricious
Queer visual eroticism is taken to the max in these rare photographs by groundbreaking lesbian filmmaker Barbara Hammer. Featuring a generous array of images from the early to late seventies, these striking black-and-white images contrast with the heavily layered, colour images included in the experimental films that she is best known for. Get ready for some seriously racy shots, beautifully framed. It is a powerful celebration of female friendship: uncensored, intergenerational, body affirmative and of the everyday.
Eliel Jones wrote: "Hammer removes male sexual pleasure altogether, creating complex and honest depictions of unrestricted female sexuality that are of, and between, women. By capturing herself and other female bodies as both the content and subject of their mutual desire, Hammer creates a specific picture of female sexuality that places love, care and intimacy at the intersection with sex, body and nature."
The Psychology of an Art Writer
Vernon Lee, David Zwirner Books 
The queer art writer Violet Paget  (1856-1935), or Vernon Lee as she was known, has fallen under the radar for almost a century since her heyday. No longer, as this nifty little title from David Zwirner Books compiles some of her most radical writings, mingling memoir with theory and revealing her strong feminist and pacifist views. One for the woke friend who thinks they've heard it all, this title offers a strong precursor to the female gaze that should be right at the top of their reading list.
Jonathan McAloon wrote: "Lee's views on art were scientifically forward-thinking then; now they feel decidedly contemporary. She asked why works were important to her, what attracted her and what repulsed her, at a time when much criticism looked for absolute perfection; aesthetics and morality interlinked. Now she offers a subjective reading which acknowledges, between the lines, that what inherited notions tell us is most moving doesn't have to move everyone, and that this isn't a bad thing."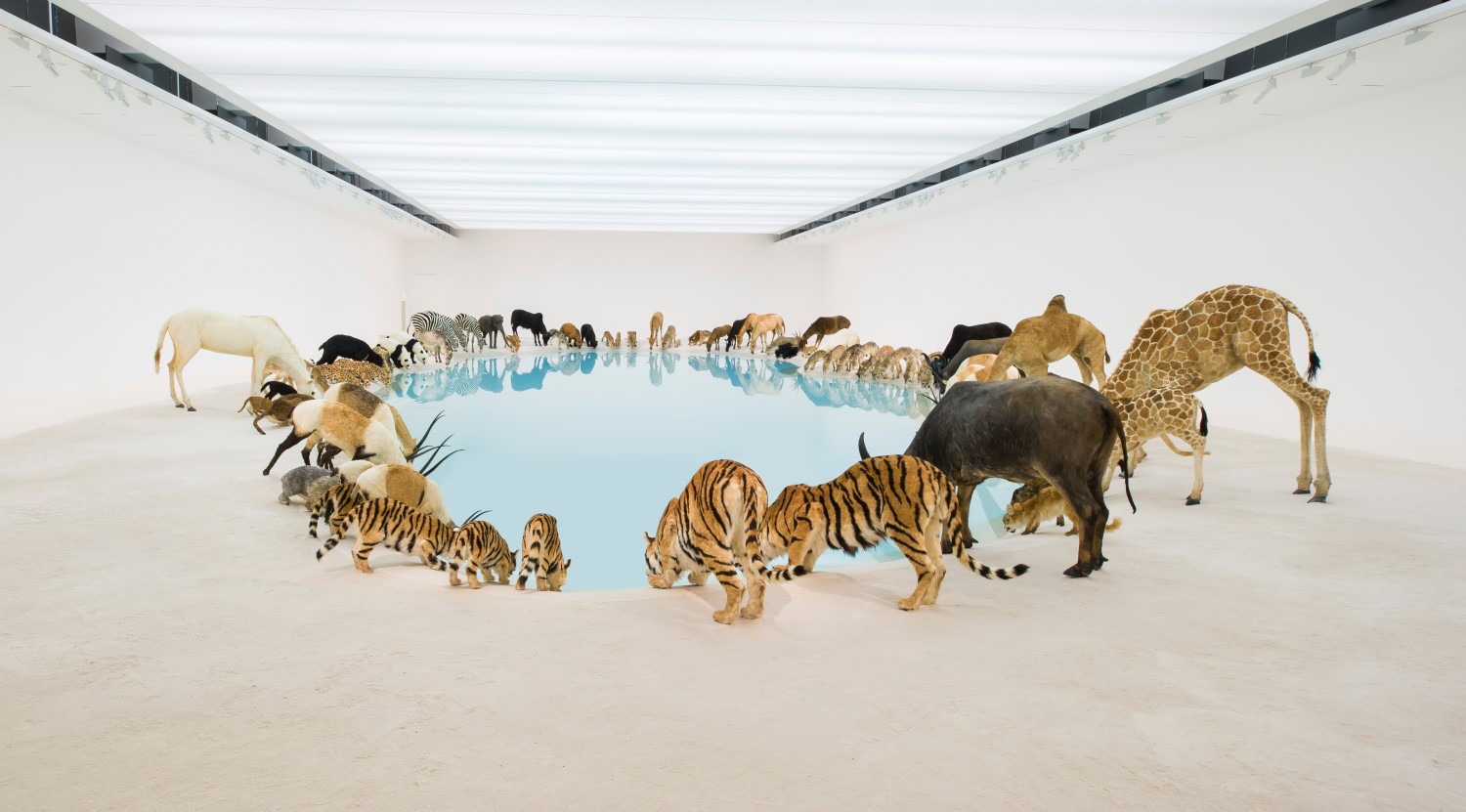 Animal: Exploring the Zoological World
Animals and the art world go way back. This meaty coffee table book brings together hundreds of glossy colour images from various moments through history, ranging between the zoological and scientific to those from fine art, archaeology, advertising, education and entertainment. Insects, mammals, amphibian and more are explored, revealing our shifting attitudes to the animal kingdom over time. Got an animal lover to please? Get them this.
Louisa Elderton wrote: "Peppered with fascinating facts, we learn that beetles are in fact the world's most common and varied species, Hanken citing British biologist JBS Haldane's description that God must have "an inordinate fondness for beetles". With works by Georgia O'Keeffe, Pablo Picasso and Vincent van Gogh, to name but a few, these pages keep on giving and giving. This is a book that would make David Attenborough proud."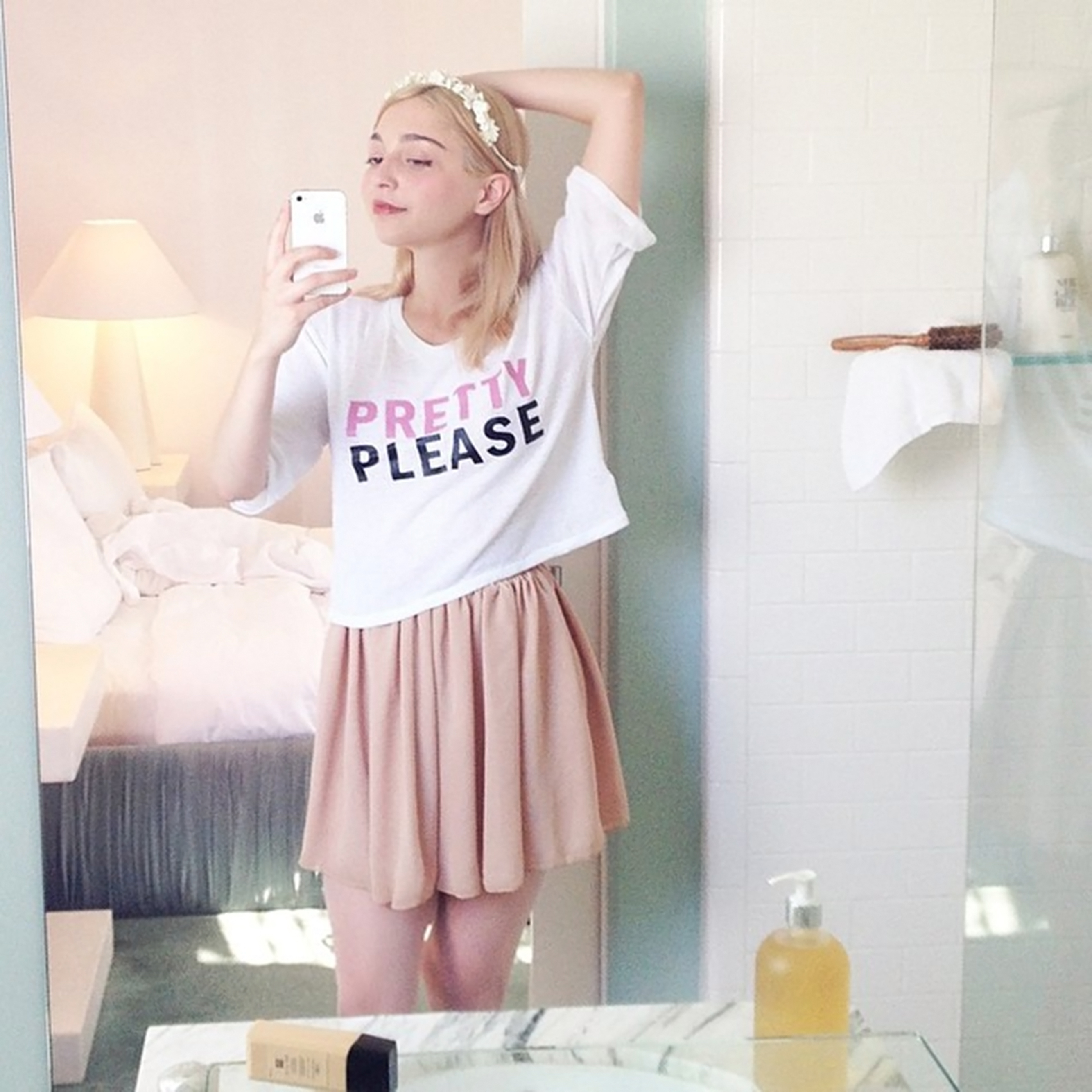 Excellences & Perfections
Amalia Ulman, Prestel
One for the selfie-obsessed friend who can't tear themselves away from Instagram. In this three-month-long performance that played out in its entirety online, artist Amalia Ulman tore down any remaining opposition between our real-life selves and our online selves. Entertaining, cutting and all too real.
Rosalind Duguid wrote: "Everyone knows that everyone else is performing normality, and so self-performance on social media is maybe the easiest way to be no one…Social media is actually less a route to self-expression or self-definition and more a way of giving up some of this power to our networks of friends and followers."
How New York Breaks Your Heart
Bill Hayes, Bloomsbury
It is the people that make the city, and this little gem of a book by photographer Bill Hayes fully captures this age-old maxim. It is a poetic love letter to the city that never sleeps, celebrating its diversity and its beguiling energy. One for anyone who has ever fallen in love with New York even on the most fleeting of visits, and for those who live in it and—even amidst all their frustrations with its eccentricities—hold a special place for the city in their hearts.
Holly Black wrote: "A book that seeks to embody NYC's utterly intoxicating essence, which is achieved by chronicling the people who live there. Hayes snaps the tourists, the natives, the workers and the lovers; the elderly, the kids, the millennials and the middle-aged. He presents black-and-white images of neighbours chatting on stoops and sun-drenched shots of flamboyant trendsetters glistening in the summer heat. It is a fabulous cacophony of different cultures and personalities that comfortably mimics the overwhelming energy found throughout the metropolis."
The Map and the Territory
Luigi Ghirri, edited by James Lingwood, Mack
Images within images, frames within frames… Italian photographer Luigi Ghirri was more than a bit meta in his documentation of billboards, theme parks and holiday destinations in and around his home in Northern Italy. The artificiality of the photograph itself is highlighted by his watchful lens, while kitsch miniatures and other representations of the real are also celebrated. This book published by Mack reproduces many of Ghirri's images rarely seen in recent years. An essential addition to any photography aficionado's collection.
Louise Benson wrote: "Mismatch is the driving force behind all of Ghirri's imagery. He looks for slippages where the strangeness of our everyday reality is revealed, seeking out moments akin to the discovery of the stage door within our very own Truman Show. It is an approach that exemplifies his expansive, empathetic and inquisitive images, in which—like life itself—you are never entirely sure about what is false and what is true."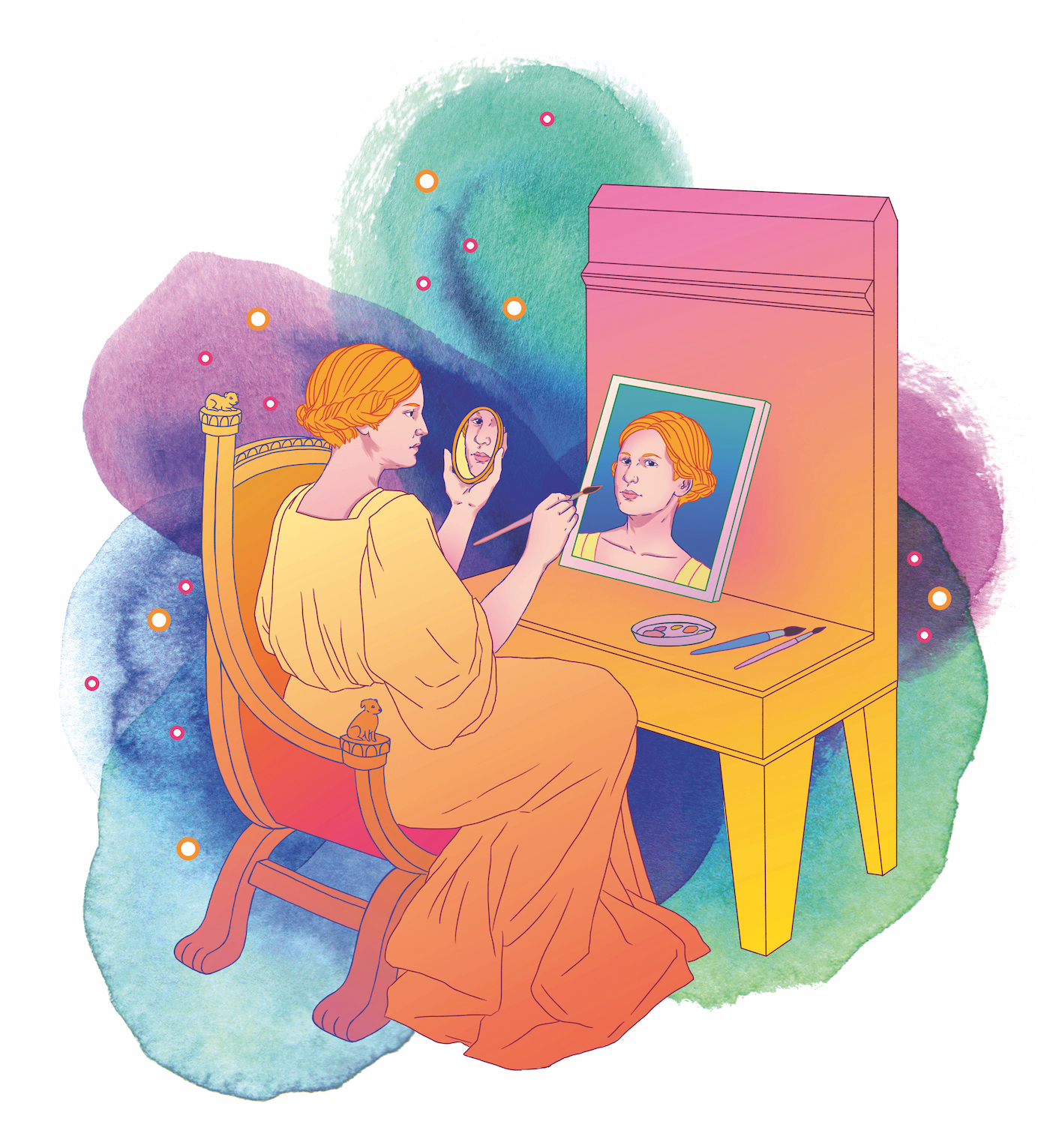 Forgotten Women: The Artists
Zing Tsjeng, Cassell
Where exactly are all the female artists to counterbalance the Pollocks and the Hockneys through art history? Why have women in the arts been so overlooked throughout the decades? Zing Tsjeng starts the hard work of setting the record straight with her thoroughly researched, playful new book, part of a series on forgotten women across a range of fields more often dominated by men. The perfect gift for a daughter or niece with aspirations for the art world, as well as anyone who has ever felt sidelined or stifled as a result of their gender.
Charlotte Jansen wrote: "Forgotten Women: The Artists burns with infuriating questions, but it also blazes with the ambition, persistence and tenacity of these creative minds who despite their position as "less than" kept making their art, often while raising families, supporting their husbands or dealing with mental illness and family losses."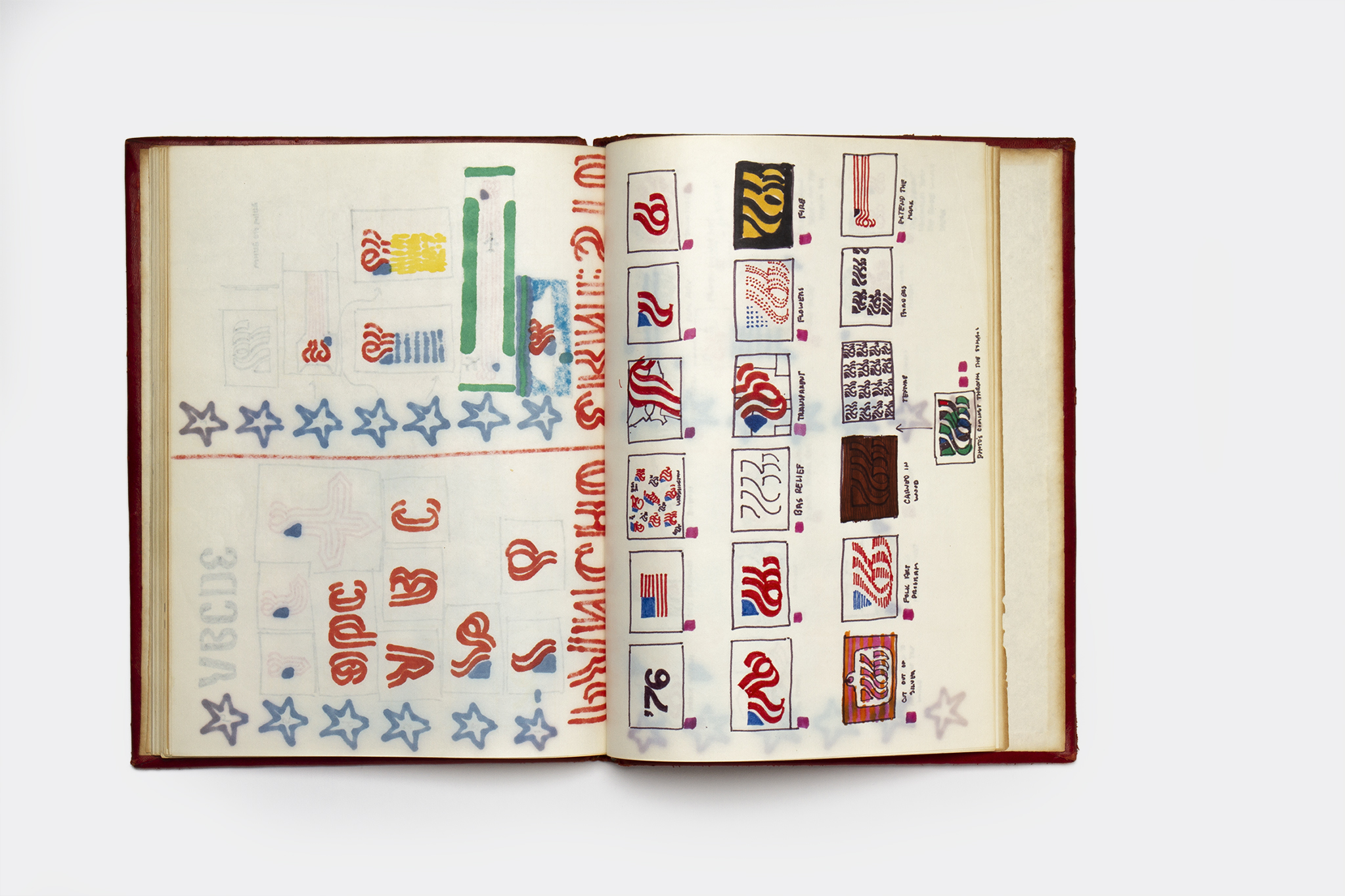 Lance Wyman: Process, a Proposal for the 1976 USA Bicentennial Identity
Edited by Mark Sinclair and Tony Brook, Unit Editions
A sure-fire win for the design nerd in your life, this book presents a "near facsimile" of a notebook of Lance Wyman—an American giant of graphic design—and the process of his designs for the Bicentennial celebration of the USA as an independent republic. The drawings include a proposal for a typeface, as well as ideas for merchandise, and reveals the conceptual thinking behind them. A fascinating insight into a roving, creative mind.
Emily Gosling wrote: "Wyman's careful cataloguing of his work is a joy to see, and his skills in both image-making and graphic conceptual thought are enviable. The book showcases Wyman's proposals for the Bicentennial symbol and how it could be translated into architecture; a proposal for a typeface; ideas for merchandise and concepts for various environmental applications."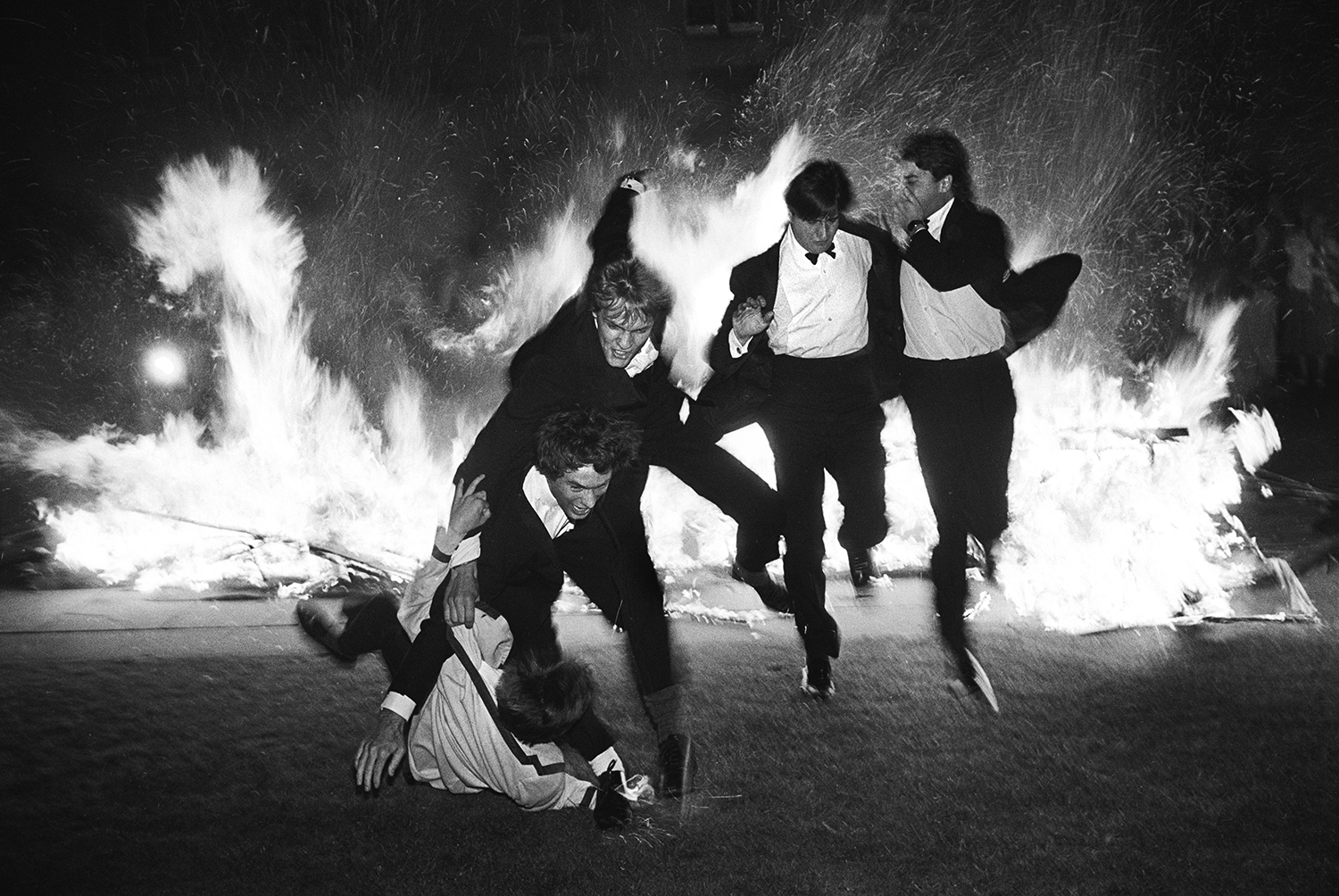 The Last Hurrah
Dafydd Jones, Stanley/Barker
Get ready to have some fun with these photographs of high-class frivolity, captured by Dafydd Jones at society balls and college parties in England during the 1980s. Compiled in a playful, slimline publication, this is a charming little collection of images that needs few words to pack its punch.
Louise Benson wrote: "His images are distinctive for their deadpan portrayal of decadence and debauchery. Despite their often skillful composition, they manage to feel like snapshots, as if Jones just stuck his arm out amidst the chaos and pressed the shutter. It is not an easy sensation to pull off, to enact total immersion within a single frame. These photographs are as threatening as they are frivolous, playful and yet disturbing."