What We Learned This Week
Leah Schrager—the artist working under the alter egos Ona or Sarah White (The Naked Therapist)—sold her entire Female Friendly body of work at the recent Scope Miami Fair 2018. Schrager's personal Instagram account and all of its followers were also on sale at the fair, with pieces priced at $1 per follower: as such, her work Buy My Life sold for a whopping $2.6 Million, "likely the most expensive piece at the Scope fair", according to Schrager's New York-based gallery Roman Fine Art.
This week, a viewer of Botticelli's The Birth of Venus found the piece to be so overwhelmingly beautiful he had a heart attack. This is the latest reported case of Stendhal Syndrome, a condition only to have been so far detected in Florence (Venus hangs in the city's  Uffizi Gallery) and named after one of the earliest recorded cases when French novelist and critic Stendhal "made himself sick on art" there in 1817, as the Guardian reports. The man is currently recovering in hospital, according to the Times.
There's been no shortage of exhibitions dedicated to showing female artists in the past year or so, and in 2019 Tate Britain is joining the (girl) gang with a new display dedicated to female artists working in Britain over the past sixty years. Opening in April next year and simply entitled Sixty Years, the show will feature works by artists including Mona Hatoum, Sarah Lucas, Mary Martin, Anthea Hamilton and Bridget Riley from Tate's collection. Among the highlights are new mixed media works from Monster Chetwynd (the artist behind the gallery's Winter Commission)—Crazy Bat Lady 2018 and Jesus and Barabbas (Odd Man Out 2011) 2018—as well as Susan Hiller's multimedia installation Belshazzar's Feast, the Writing on Your Wall (1983-84).
The 2019 programme for Art on the Underground has been announced, with a pronounced focus on everyone's favourite B-word: Brexit. "As we approach the prospect of the UK leaving the European Union and edge towards an uncertain future, the 2019 programme will explore what it means to be 'on edge', individually, collectively, politically and socially," say organizers. Among the artists who will be showing throughout the year are Aliza Nisenbaum, who will be in residence at Brixton station for two months painting Transport for London staff; Larry Achiampong, who will rework the London Underground Roundel to align with his ongoing Pan African Flag for the Relic Travellers' Alliance series; and Bedwyr Williams, who will be creating a new Pocket Tube Map design.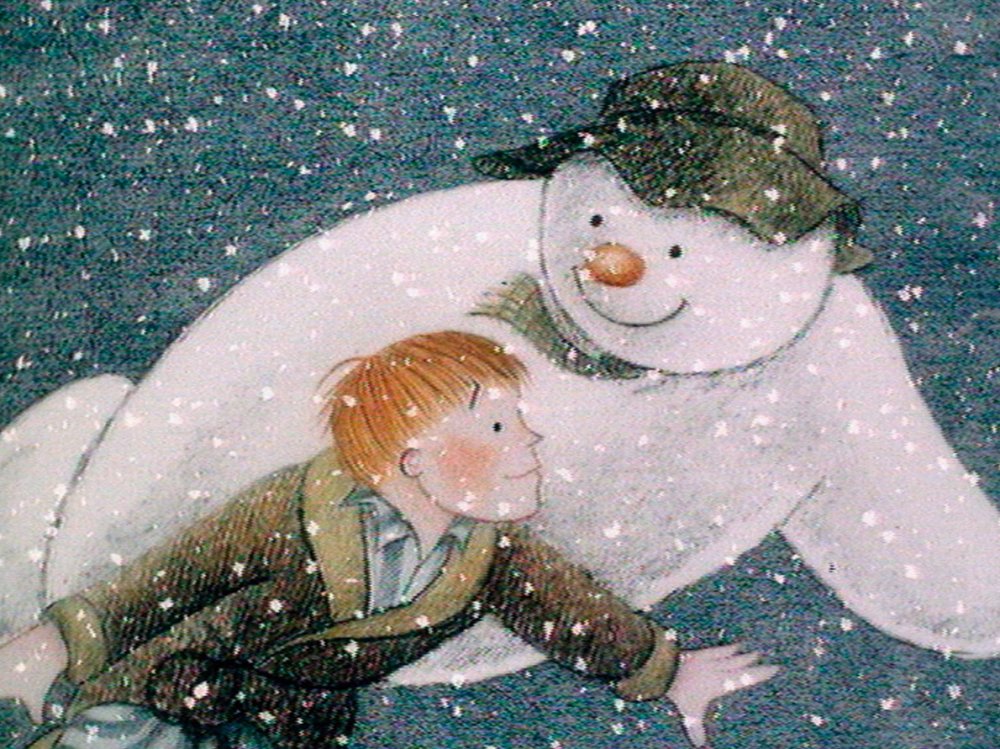 A few of you may have noticed that it's nearly Christmas. So it would be remiss of us not to include at least one festive mention among the things we've learned this week: here it is, a look at how The Snowman was built. Over on the British Film Institute site, the animation's executive producer Iain Harvey delves into how the heartbreaking little Raymond Briggs-penned film was made. "The animation was on paper with pencils, traced or photocopied onto cel," he explains; it's a process now largely lost to digital wizardry. "Each cel then had to be rendered by hand on the reverse—even now no computer can match the 'roughness' of this rendering, giving a much more natural and personal feel to the artwork. It was also necessary to ensure the rendering did not strobe, so the work proved excruciatingly slow…Of course, whilst this literally handmade production process had severe limitations, there was also something intangibly pure in the end result that would be difficult to duplicate in a digital world."
Quote of the Week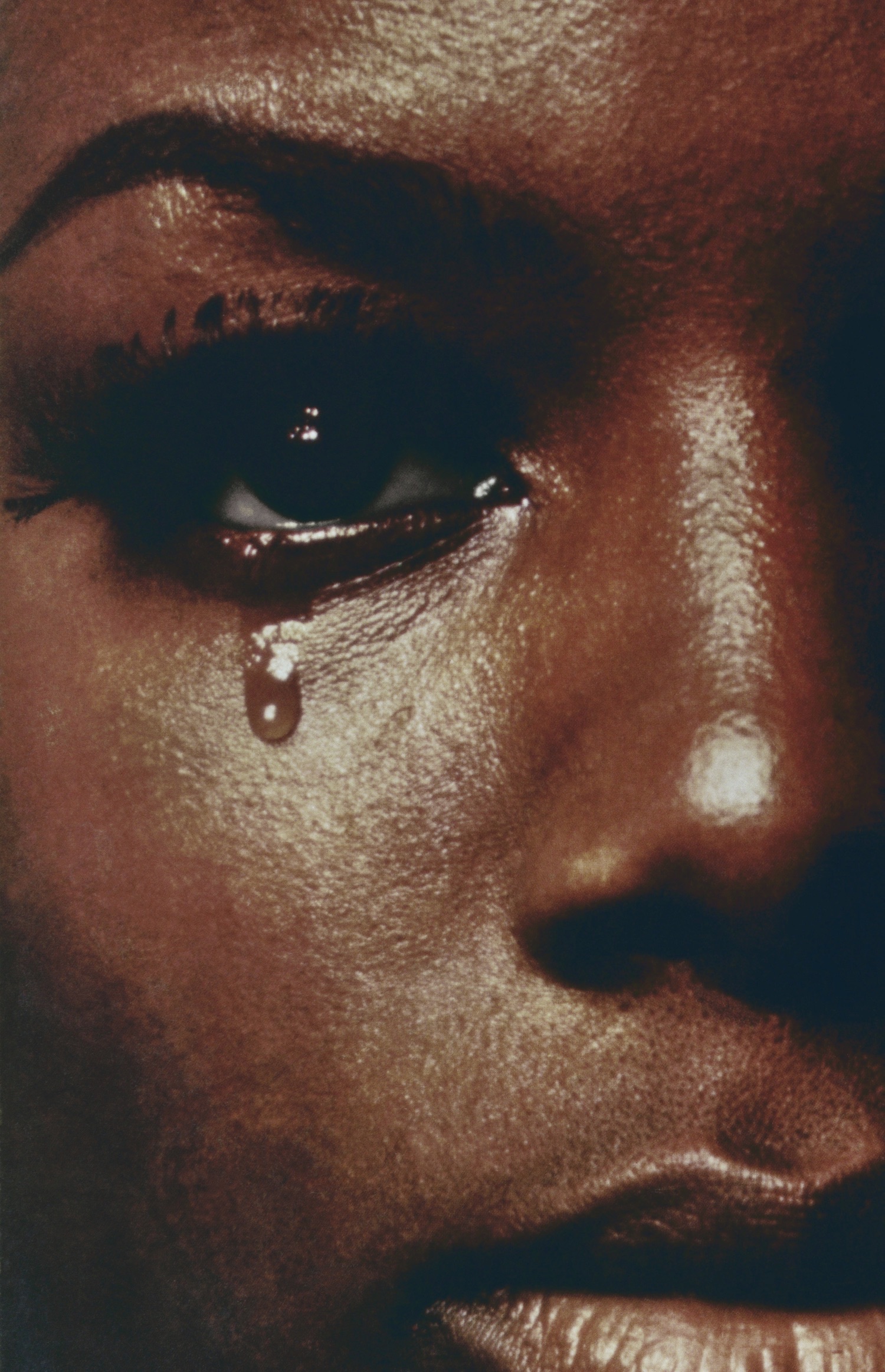 "The message was clear: that professional photography was something men did"
—From our print archive, Anne Collier discusses her process of collecting pop-culture ephemera and then photographing it to explore "the visceral relationships that we develop with such artefacts"; and the exploration of photography's gendered nature that's at the heart of her practice.
Exhibition of the Week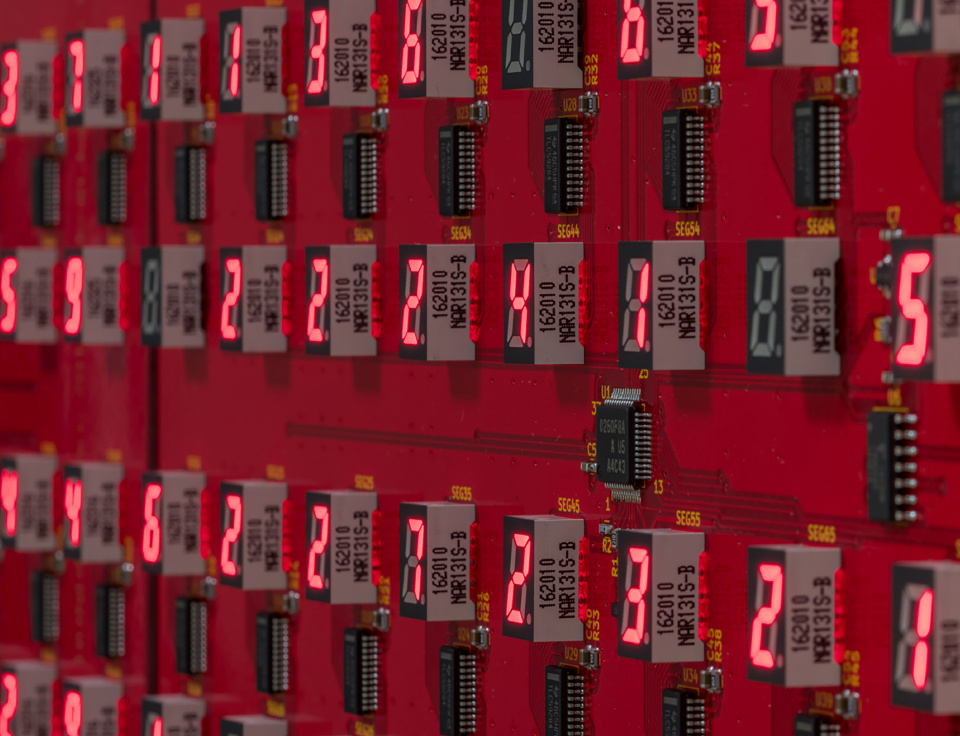 Tatsuo Miyajima: Innumerable Life / Buddha, Lisson Gallery, New York, 11 January to 16 February 2019
Next month sees the opening of Japanese artist Tatsuo Miyajima's first solo exhibition in New York with Lisson Gallery, where he'll be showing his new series, Innumerable Life / Buddha. The artist's work merges Eastern philosophies and "digital visual vocabulary", according to the gallery. Among the pieces on show are a series of glowing red installations inspired by a particular Buddhist teaching, "reminding us of the power of the individual within a networked whole", according to Lisson Gallery. "These installations invite reflection, addressing the fundamental concepts of change, death, connection and eternity."
Instagram of the Week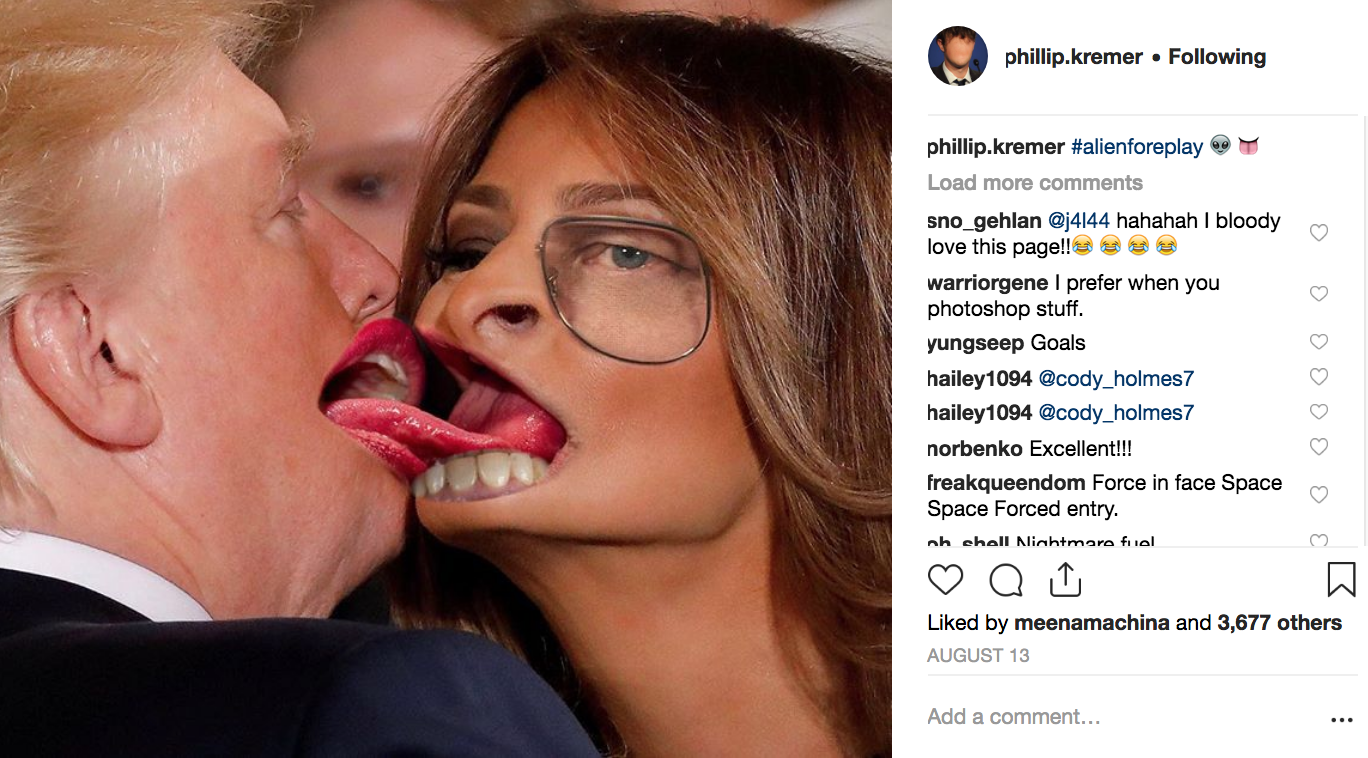 Phillip Kremer (@phillip.kremer)
This is an Instagram account dedicated to massacred portraits, basically. Phillip Kremer skillfully edits these wildly funny photos that are also really quite terrifying and not only due to Donald Trump featuring as a regular muse. The only way we can put this account into words is—think of a celebrity and then imagine their face looks like a wrinkly ball sack with five eyes and no nose. Funny? Yes. Horrifying? Definitely.