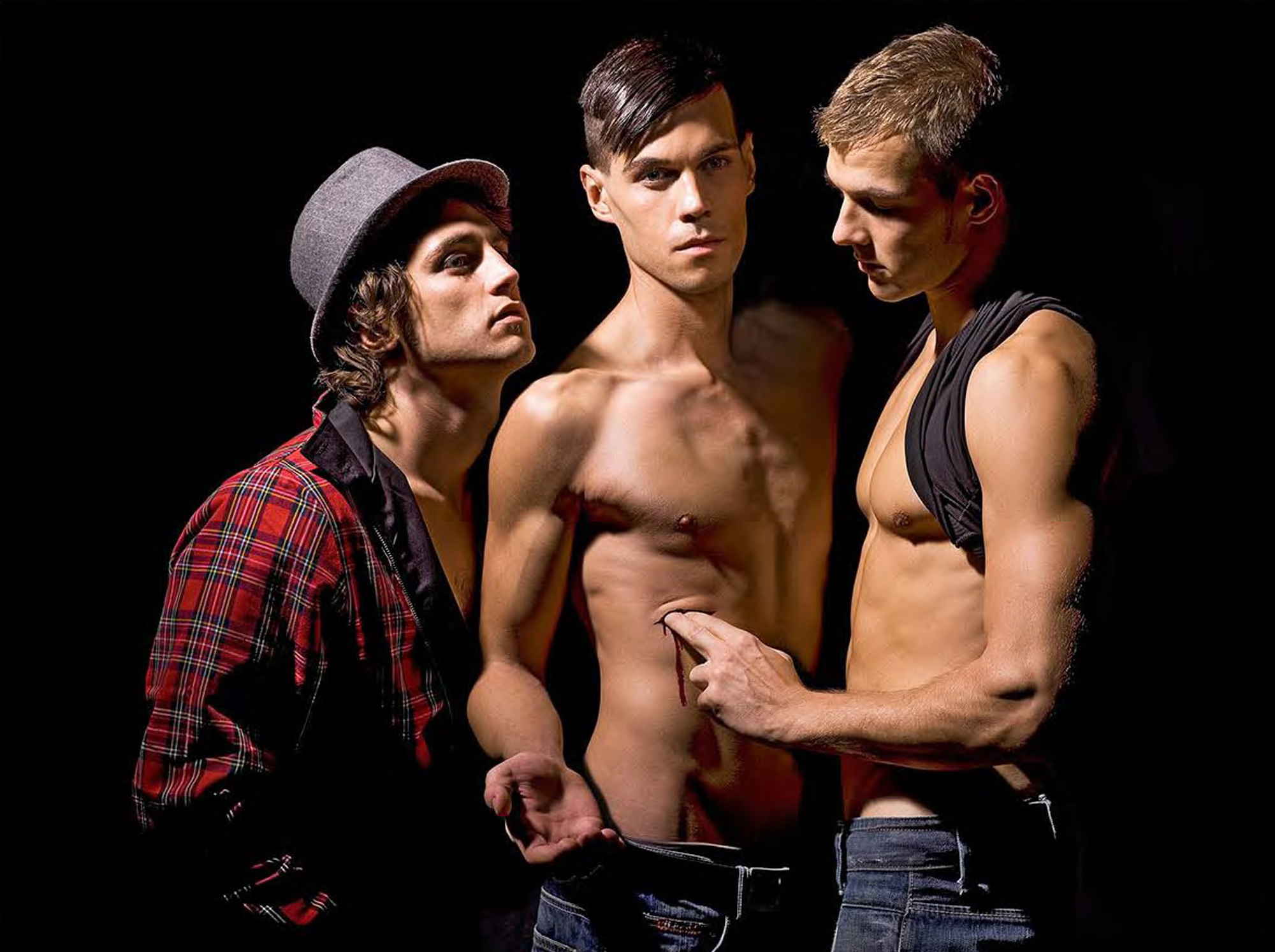 The male body has been celebrated and idolized throughout art history. But how do we view it now? Photo London opens this week, and it includes numerous artists who explore the male figure in semi or total stages of undress, with many nods to artists' conflicted treatment of the male nude throughout the years.
Art history's relationship with religion is teased in Fernando Bayona's photography. The Spanish artist creates erotic images of muscle-bound men in reference to Biblical moments, such as "Doubting Thomas" checking Christ's wounds and a modern retelling of Jesus preaching in the style of a twelve-piece rock band. The works' obvious references to homoerotic photography and club culture may feel out of step with the key messages of the Bible—but ironically these images have rather a lot in common with religious paintings, even if in those we aren't supposed (ahem) to focus on the strapping topless forms featured within.
The male nude as an object is featured heavily in the black and white photography of Greg Gorman and Gian Paolo, both of whom often present the body in motion, enjoying the ripples of muscle and slashes of light and shadow that appear with each sudden movement. The body here is presented as all-powerful yet also meat-like, an object that possesses strength but is also desired and captured by the lens. The dancers' bodies call to mind the treatment of the male form in Greek sculpture, their skin appearing marble-like in these monochrome, high contrast shots.
Gavin Li's photography subverts the idealized male form, and in his Portrait of Britain we see the proud figure of a seated man in a wrestling costume. The costume speaks of action, of physical strength and competitive spirit, which subverts the stereotypes we may project onto this body shape on first glance.
Photo London brings together almost 130 visitors in Somerset House, including photographers from all over the world, and includes a public programme of exhibitions which includes Gavin Turk, Vivian Maier and Mary McCartney.