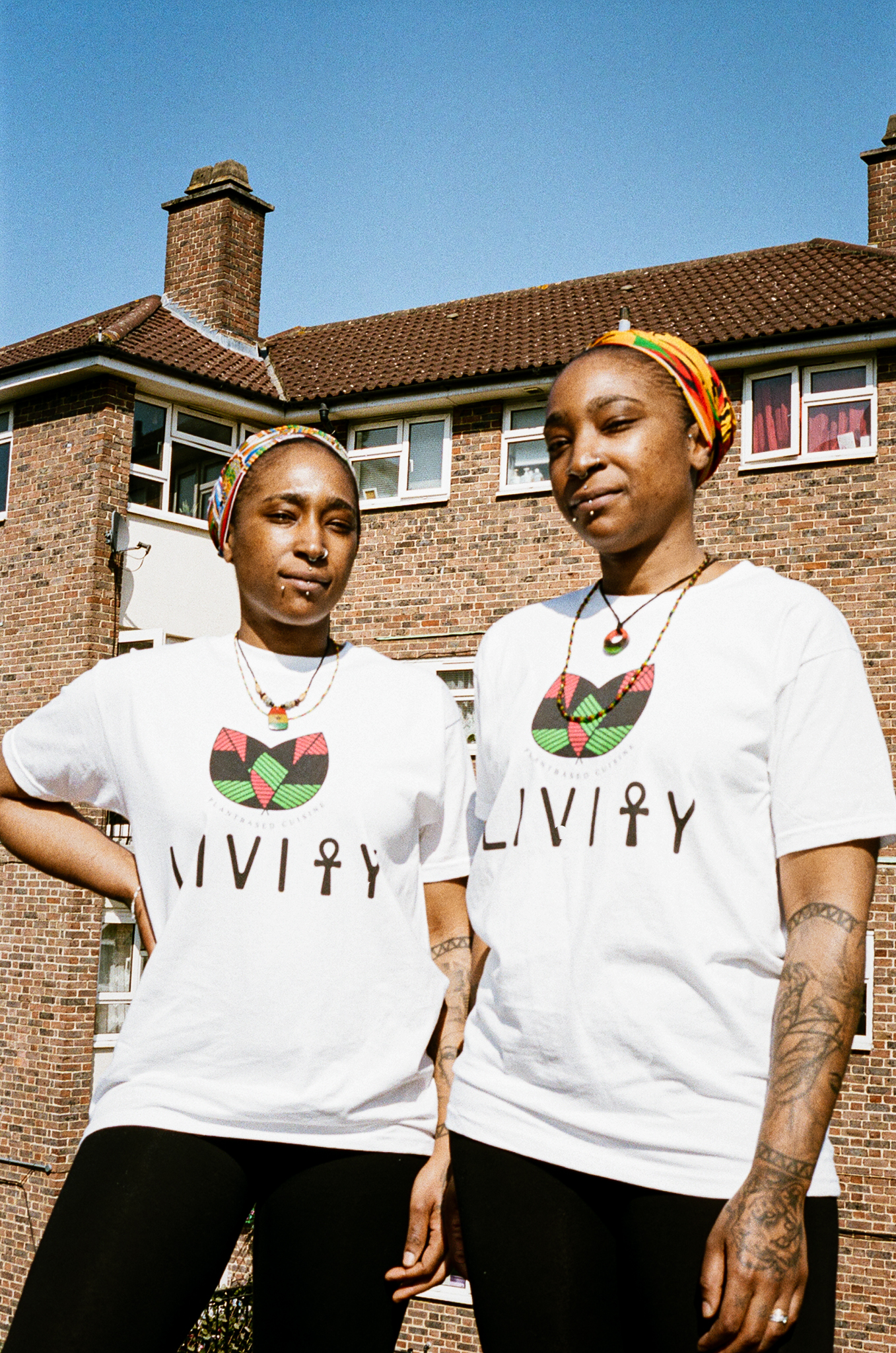 Over recent years, several high-profile campaigns to save London's markets and traditional food vendors have highlighted the plight of small businesses in the face of the city's gentrification. From North East London's Ridley Road and Nag's Head markets to Nour Cash & Carry and Atlantic Road traders in Brixton, property development and rising rents have squeezed historic businesses from their original sites, often with little regard for their community presence.
These establishments act as social hubs for their customers, often drawn variously from London's South Asian, Latin American and Afro-Caribbean populations. The original reliance on immigrant-run stores for imported ingredients has somewhat diminished over the years as choice has ballooned, but the businesses' community value has only strengthened down the generations.
Feeding Black: Community, Power & Place is a small exhibition of photography, objects, first-person testimony and recipes spotlighting food businesses of Afro-Caribbean origin in South London. Tucked away on the top floor of the Museum of London Docklands, the show explores the community and sociocultural functions of Cash and Carries, caterers, market stalls and restaurants which are owned, operated and frequented by members (and descendants) of the city's Afro-Caribbean diaspora.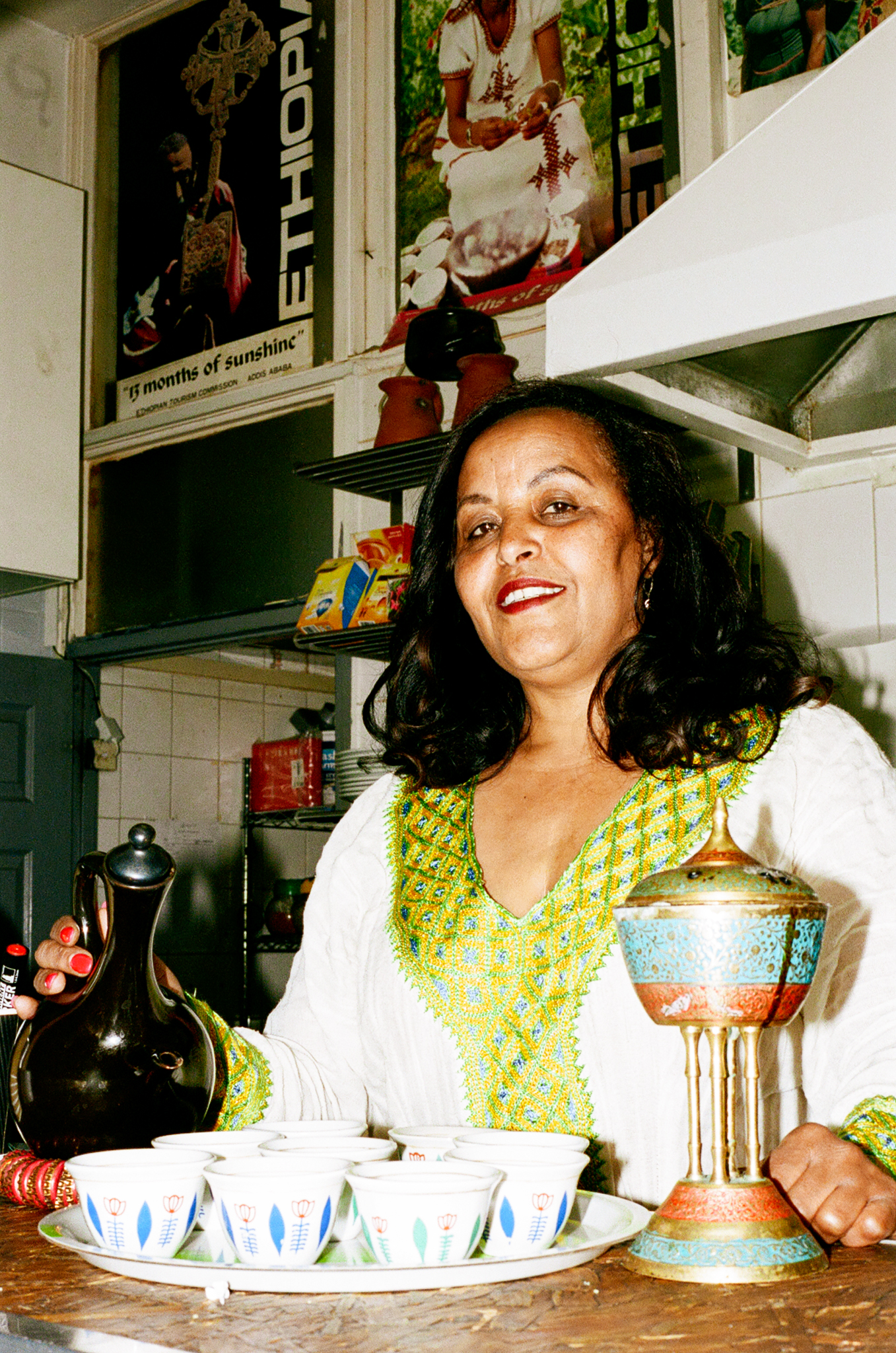 Organised by Aleema Gray, the museum's community history curator, the installation not only explores how people of Afro-Caribbean descent navigate the city, she says, but also raises questions around "developing more meaningful ways to co-curate overlooked practices of Londoners today," and to think about food's relationships to "community, struggle and power".
Jonas Martinez's photography and corresponding audio testimonies form Feeding Black's core. Identical twins Kaleema and Kareema Shakur-Muhammad, owners of Livity Plant Based Cuisine in Croydon, turned to vegan food almost by accident, after it was suggested to them for its health benefits. Already trained chefs, the pair talk through the importance of dialogue in shifting attitudes within the Jamaican community about not eating meat. Their project is not about evangelism, they say, but simply "wanting people to make better eating decisions that can benefit their lives" while staying true to Caribbean culinary traditions.
Woolwich-based African Cash and Carry owner Eugene Takwa takes a similarly educative approach. Just by inspecting whatever a certain customer picks up from his store, he can immediately guess their ethnic origin, he tells Gray. A phrase he uses repeatedly is that he is "rendering services to the community," whether dispensing advice, assisting with personal administration, or (as he explains passionately) never mis-selling a product to an unknowing customer "just to get a quick sale."
Having emigrated from Cameroon at the age of 26 in 1995 to study marketing, Takwa's story gives an indication of the meandering routes and backstories taken not only by the fresh produce, spices and recipes, but by people too.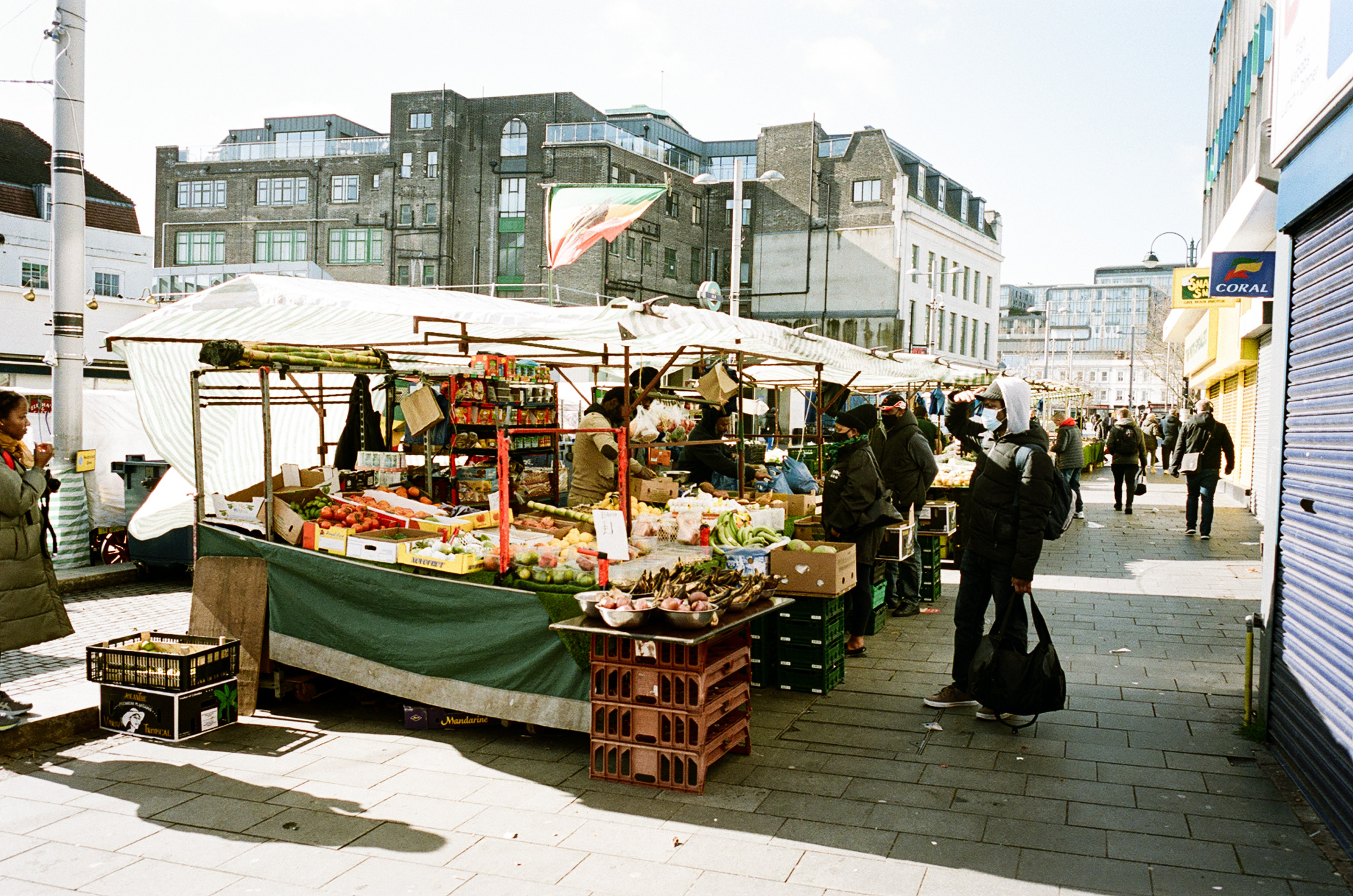 Although Feeding Black is predominantly a celebration of Afro-Caribbean food culture, there lies the occasional reminder of the prejudices faced by Britain's diaspora communities. When Junior wanted to set up his market stall in Woolwich, he was met with resistance by the local authorities.
"Reliance on immigrant-run stores for imported ingredients has diminished over the years, but community value has only strengthened"
A market inspector told him that they worried his food would attract rats. Junior remembers fondly exposing her ignorance by explaining that the fruits and vegetables he was selling were the same as domestic produce, just that their origins spanned South America, Africa and the Caribbean (eventually, after six months, he received clearance for his stall). Because of his (slightly) higher vegetable prices than his competitors, he now jokingly refers to himself as the Harrods of Woolwich.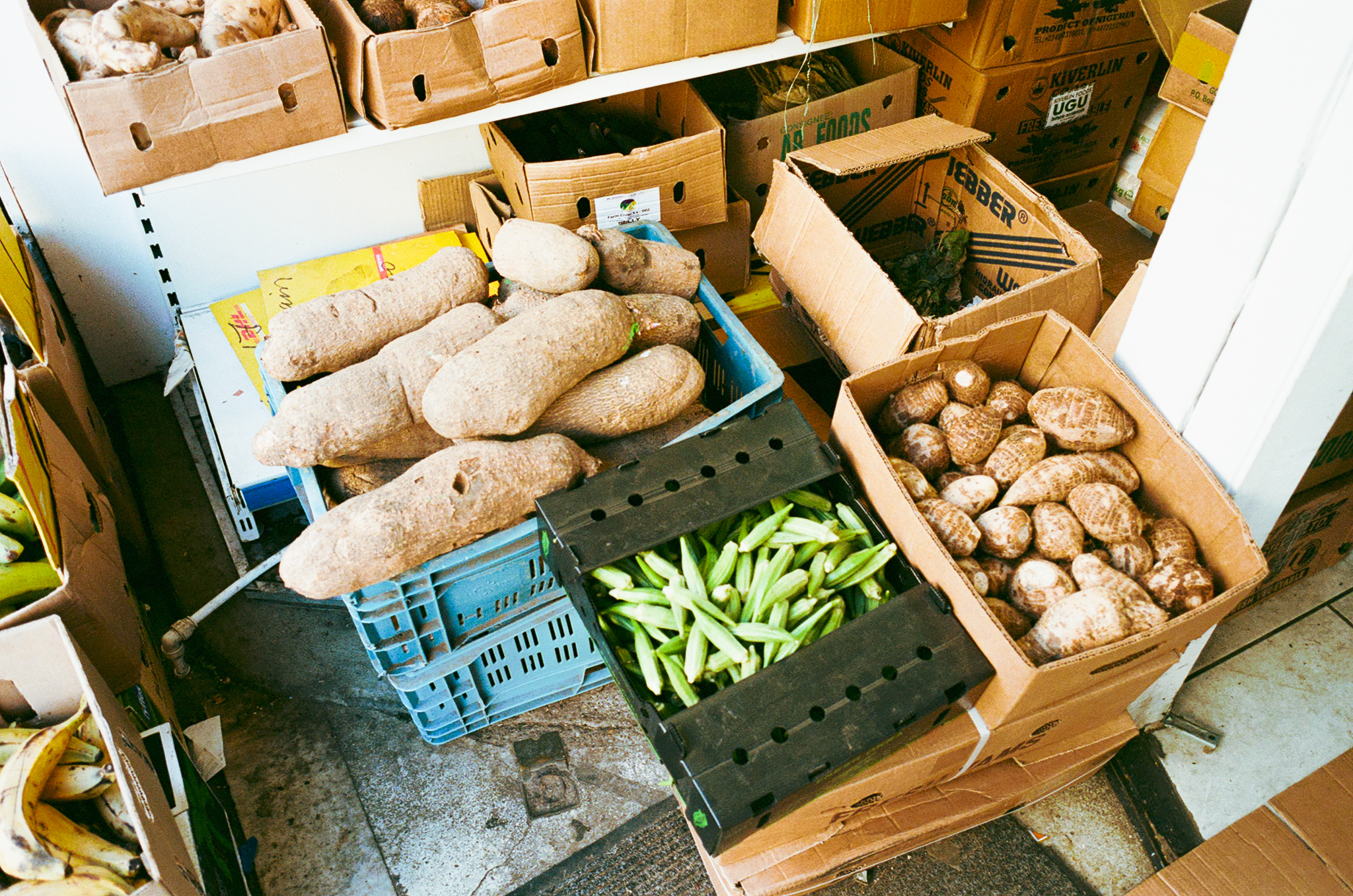 "I would always be hearing about Britain and 'motherland,'" Junior remembers of his Caribbean upbringing, tying his experience to that of generations of historically colonised Commonwealth subjects whose voices echo through the museum. Situated among the displays of the museum's London, Sugar and Slavery gallery, Feeding Black is a necessary extension of threads that are often lost in the wider exhibit.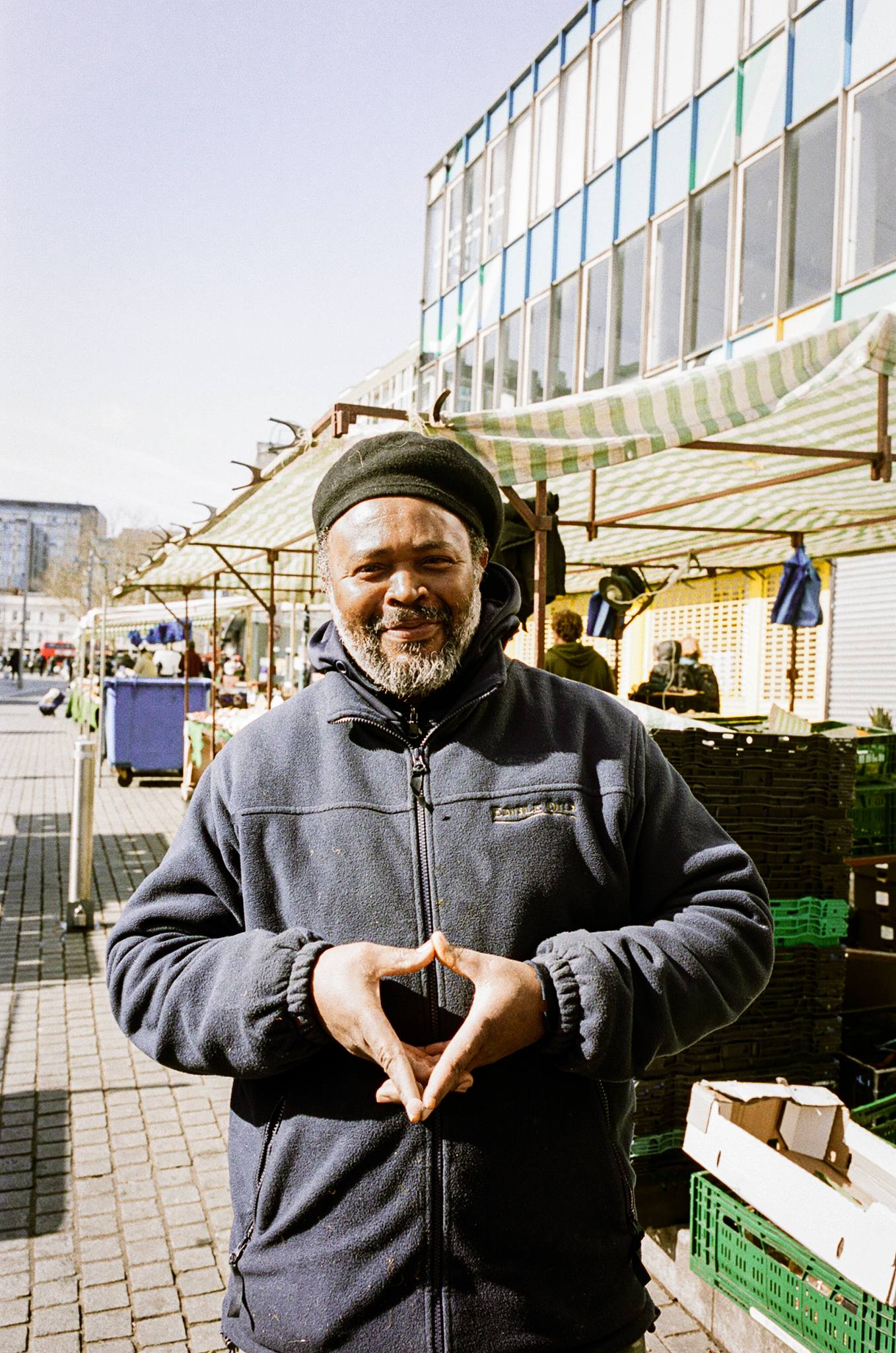 It allows for grassroots engagement with diaspora communities in a way that is distinct, but not completely detached, from the almost overwhelming (and occasionally graphic and disturbing) range of artefacts and texts relating to slavery and British imperialism. Eighteenth-century porcelain ornaments of Black dancers sit beside texts on the business dealings of the East India Company; TUC and Caribbean Labour pamphlets are displayed just a short distance from metal chains used to incarcerate slaves; in the corner of the room, Benjamin Zephaniah's 1999 poem The London Breed is printed just beside portraits of both imperial patrons and abolitionists.
Against this complex and often fraught history, Feeding Black is not just necessary social documentary, but also feels beautifully judged.
Ravi Ghosh is Elephant's editorial assistant
All images © Jonas Martinez/Museum of London