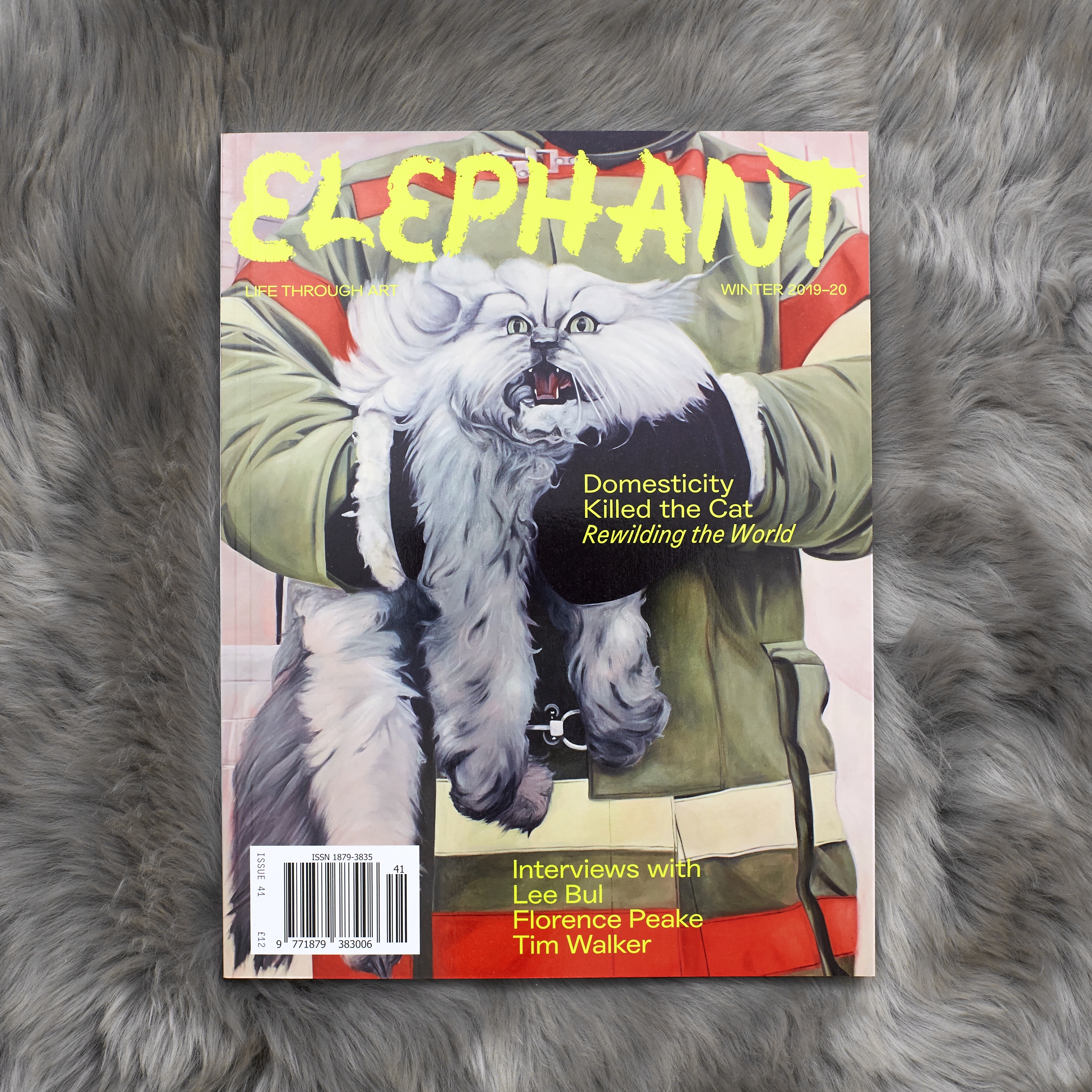 Can art save us? As we find ourselves facing the ever-harsher realities of the climate crisis, this age-old question becomes relevant once again. What is the role of artists in helping us to understand or combat the difficulties that stand before us? In this issue we speak with four artists who each explore a contemporary conundrum in their work. Some use their practice as a way to highlight and interrogate human displacement, while others suggest new ways of creating habitable space on apparently uninhabitable lands; they redefine our understanding of bio art, or celebrate the process of material reuse.
This is a time of great collaboration, when artists are teaming up with scientists, the tech community and more to share findings and inquire into different ways of communicating compelling messages and possible solutions. In a post-truth era, in which the words of experts and analysts carry less cachet than they once did, can visual language appeal on a greater gut level?
In this issue we also dive into the evolving world of ecosexuality, speaking with artists who are thinking of Mother Earth as a partner and a lover, and looking for ways of forging a more symbiotic relationship with it; one built on trust, nurture, respect and a healthy dose of carnality.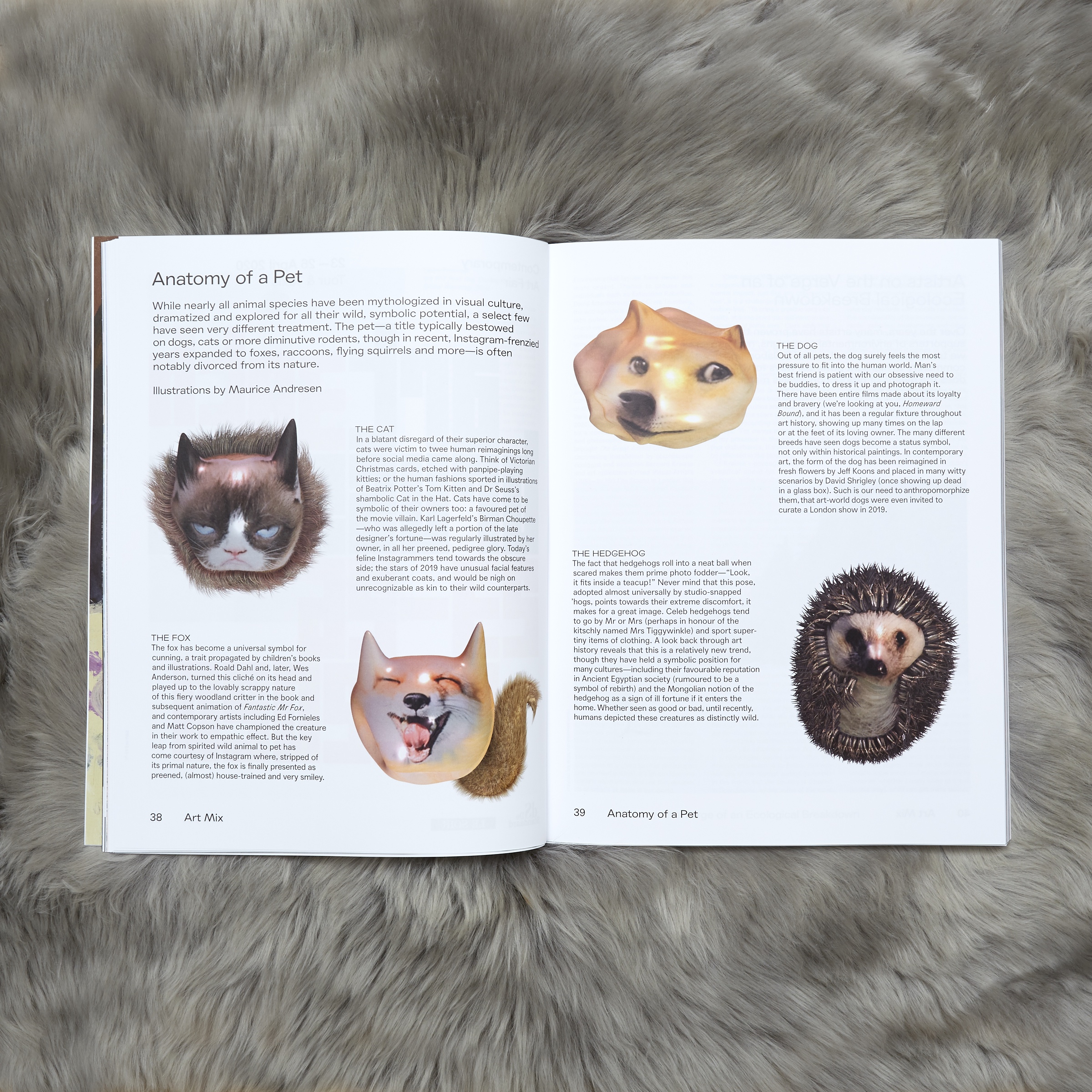 We also explore the many ways in which the animal world has been defined, celebrated and constrained by visual culture over the years. In our Paper Galleries, we feature the photographs of American artist Caroline Tompkins. The idealized notion of the unfettered rural landscape might first come to mind when viewing her works, but look a little closer—at the burning trailers, throbbing erections and carnal pleasures that litter her series—and a more complex image will begin to unfold. Our second Paper Gallery celebrates the work of recently graduated cover artist Lydia Blakeley. Horse racing, pedigree pets and English people doing what they do best—getting absolutely trolleyed—recur as subjects in her paintings, and moments of calm and chaos sit side-by-side.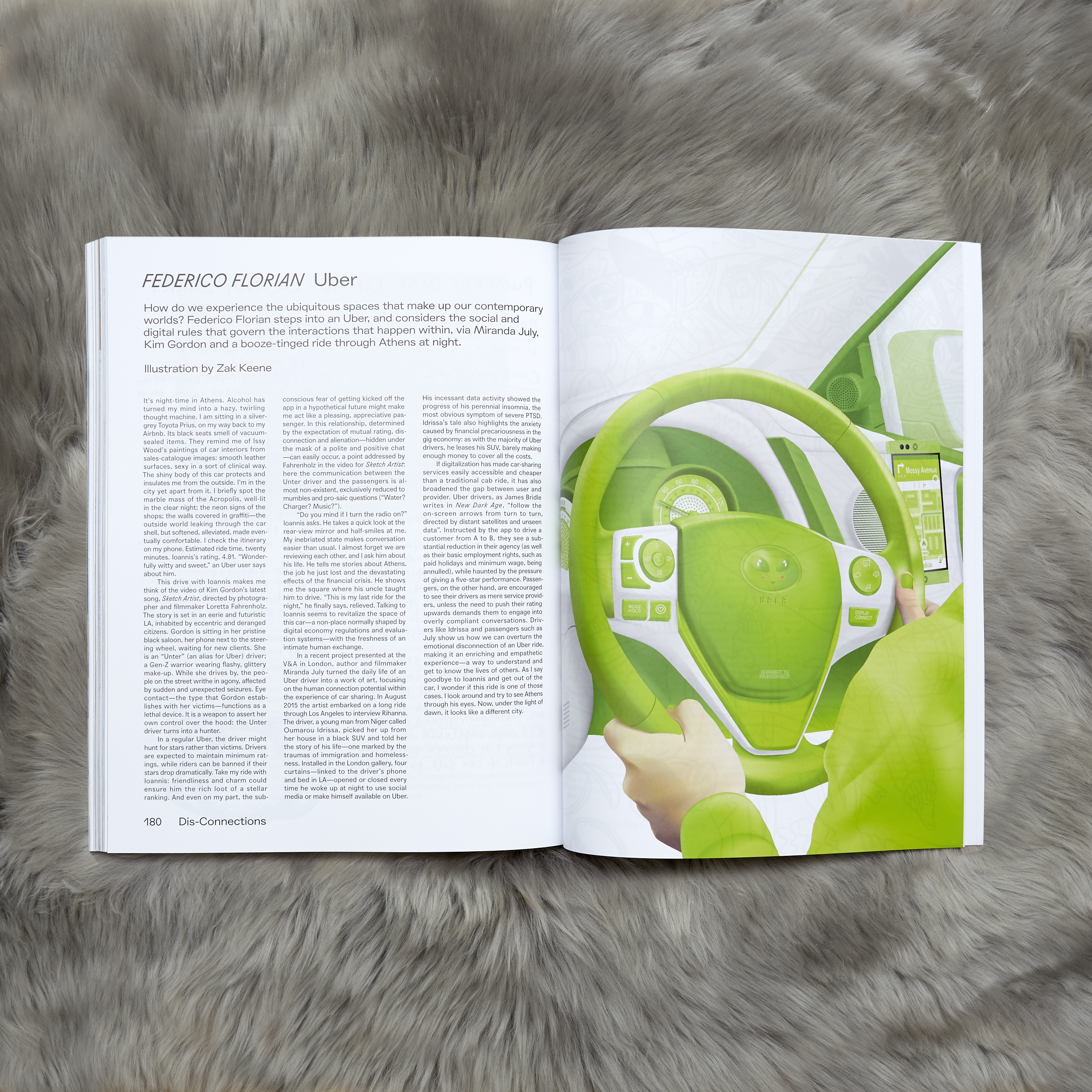 In our Encounters section, we talk about exposure and death with photographer Tim Walker, discuss the performative power of the body with Florence Peake, and find out why the idea of utopia is so very complicated with Lee Bul. Ruprecht von Kaufmann helps us unpick the power of storytelling within painting, and Miao Ying interrogates censorship and surveillance in China.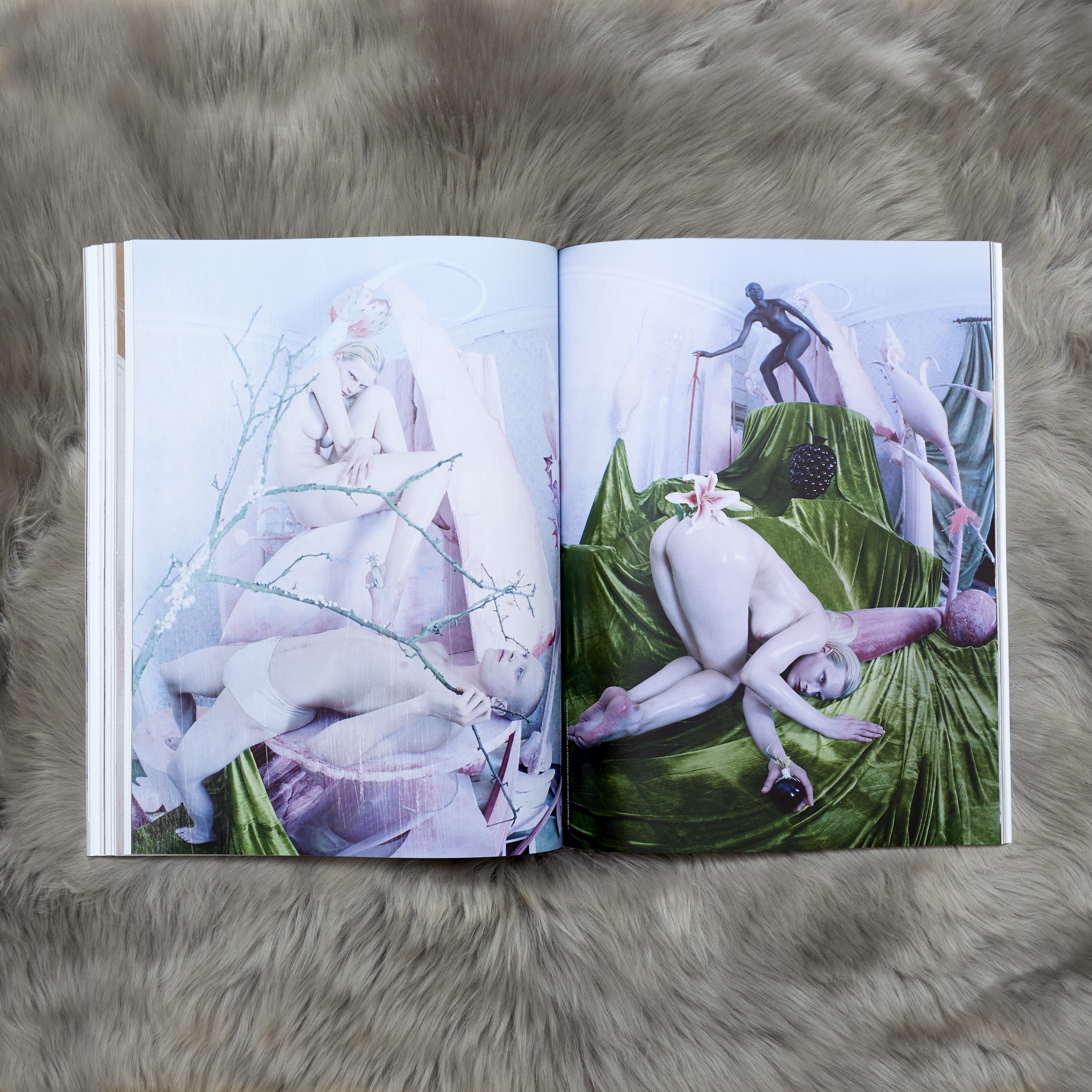 In the back section of the magazine, Journal features our regular columnists: Charlotte Jansen questions the environmental argument for having fewer children, while Federico Florian examines the unnatural social and transactional space of the Uber car. Plus, Mary McCartney takes us inside Peter Blake's studio—and cooks him lunch—and Gavin Turk suggests ten ways of improving our relationship with this planet we call home.
All this and more, as we round off a particularly explosive decade.