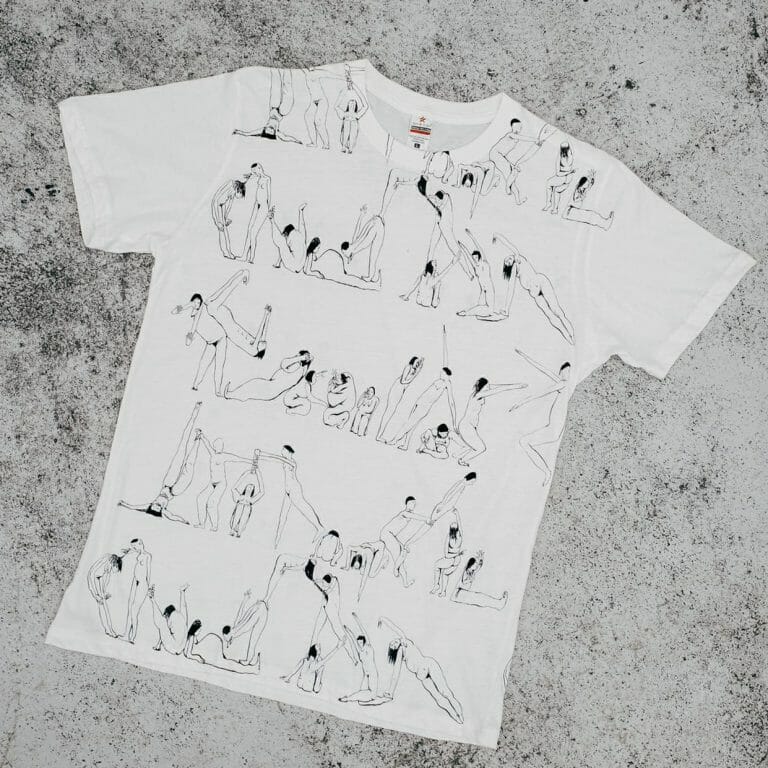 We are delighted to stock Emma Cousin's limited-edition T-shirt on Elephant Kiosk, our own online shop for art supplies, artist prints and original gifts. The organic cotton tee has been printed as an edition of 100, and features a cast of exuberant nude figures interacting with each other's bodies with wild abandon. "They tell you what bodies can do," says the British artist, "how they can stretch, lean, prop, sag, grow, shrink, fold, twist: endless surprise!"
The drawings were inspired by an expansive wall drawing Cousin originally created for Jerwood Visual Art's 2018/19 touring exhibition which took the theme of "survey". The artist recreated the site-specific work for each venue the show moved to, adapting the figures and their interactions to incorporate features in each space such as CCTV cameras, fire escape signs and electrical sockets.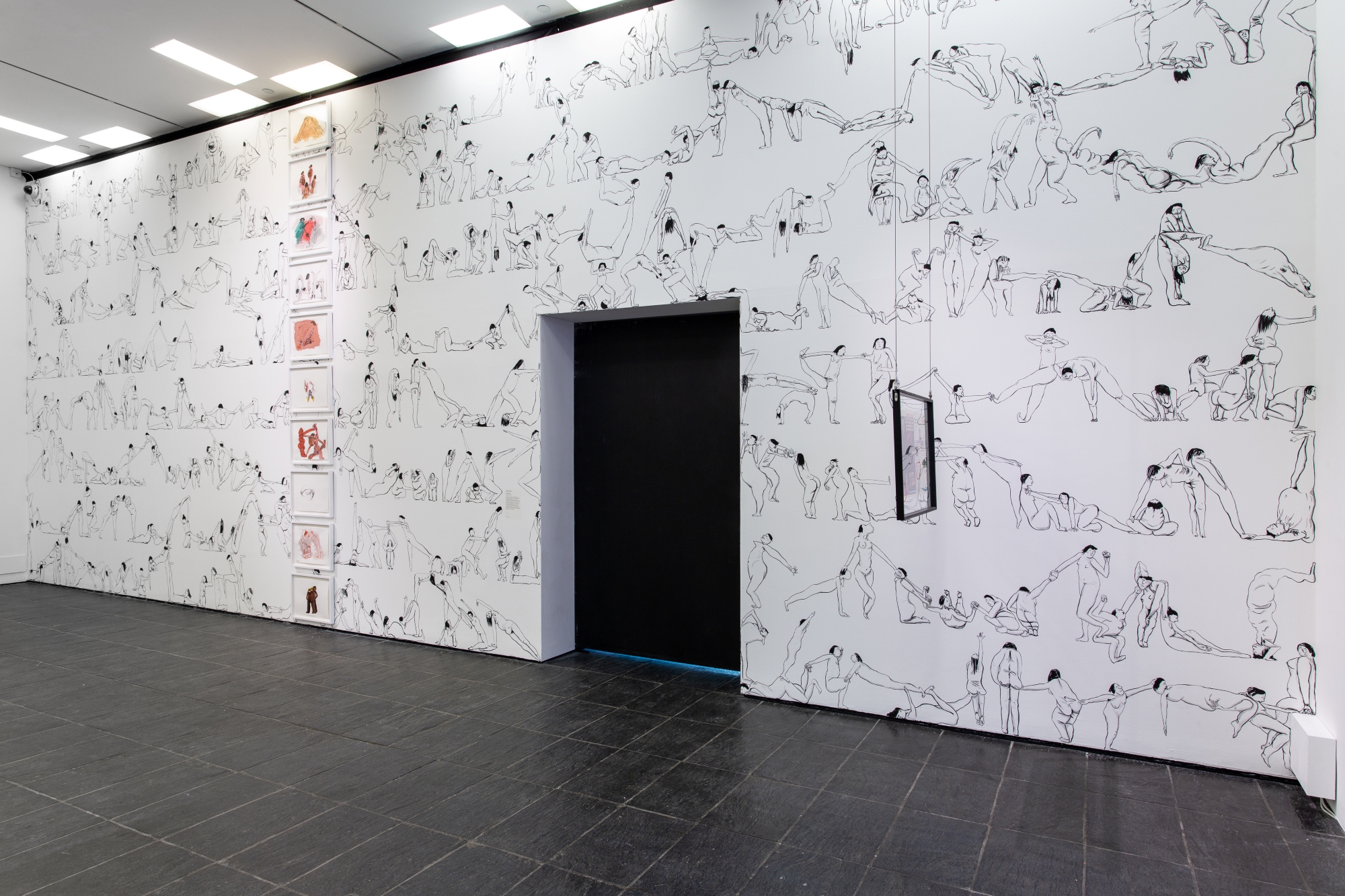 The many bodies in this work were used to illustrate "ideas of mapping, territory, judgement, examination" and to explore architectural notions such as assessment and stability. "The bodies act out the word 'survey'," says Cousins, "in physical arrangements that formally present landscapes, music notation (arpeggios) or structures, as well as a visualisation of social hierarchy."
The joyful nature of these figures can also be seen as a celebration of the nude form. There is a childlike playfulness to their poses, with each figure seeming to explore the possibilities of their own body, as they stretch, bend and balance. Pregnant bellies proudly stick out, tongues protrude from mouths, and limbs fly wildly in the air. "I use my own body to trial movements and interactions throughout," says Cousin. "In the end they are a collective, not self-conscious, judgemental or deterministic."
Funds raised from the T-shirt sales go to Solace, which supports women and children in London who are experiencing sexual or domestic violence. Cousin was drawn towards the charity at the beginning of the pandemic.
"The week prior to lockdown, calls to their advice line surged by 49% and then dropped dramatically, as many woman were completely isolated and often trapped in their abusive situation," she says. "Combating violence, hunger and destitution, and trying to protect women from the dangers of the virus without a safe place to self-isolate led to an emergency appeal that it was imperative to support."
Available now at Elephant Kiosk
BUY NOW