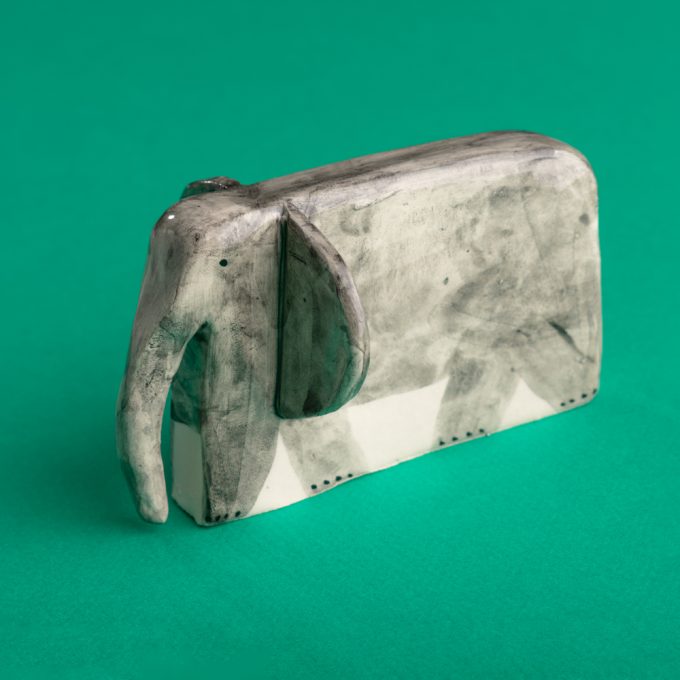 The Elephant in the Room
Remember your teenage years, when your dad reckoned you stomped about like an elephant? Perhaps this Father's Day it's time to remind him by getting him one of Alex Sickling's gorgeously expressive ceramic elephant sculptures. No two members of the herd are the same – each one is hand-crafted by the Newcastle-based illustrator and ceramicist.
Alex Sickling elephant sculptures, now £36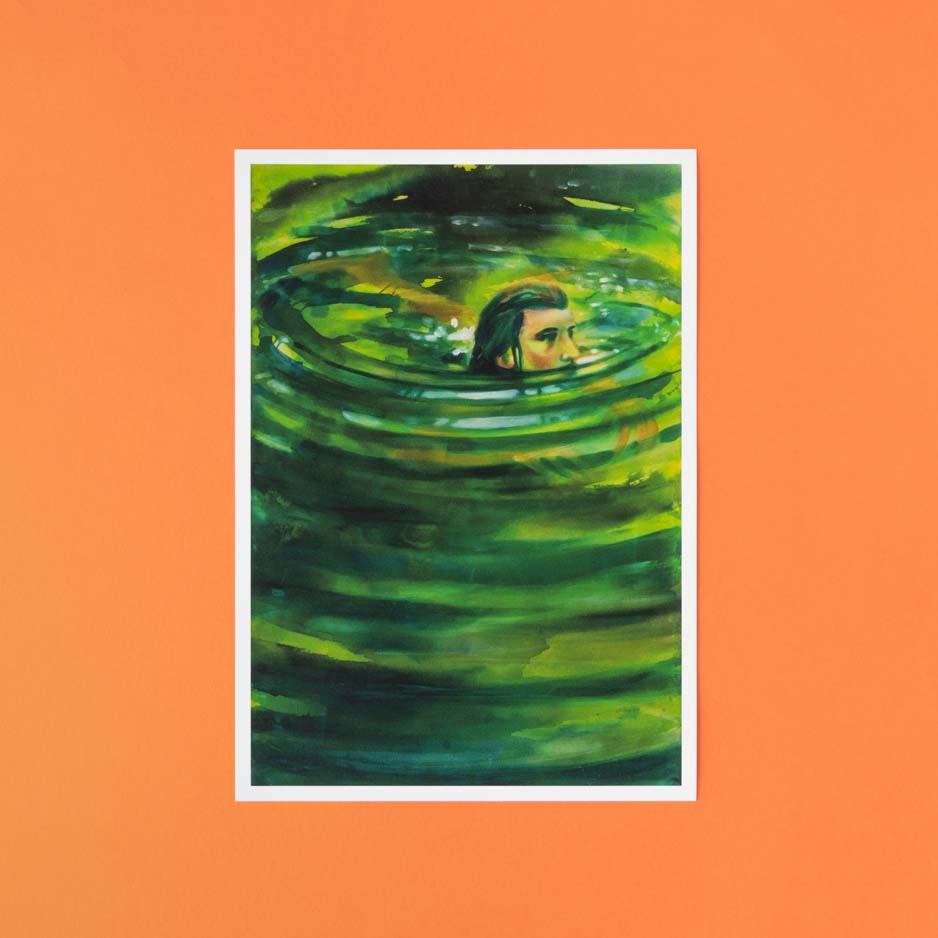 The Shape of Water
Does Dad need a new background for his Zoom calls? Of course he does. His colleagues are more than bored of that bookshelf. The amazing ripples in Heathen I really draw the eye; Maddie Yuille experimented with oil paints and different mediums to see how she could create a realistic representation of water, and she has definitely succeeded.
Maddie Yuille, Heathen I, now £48.75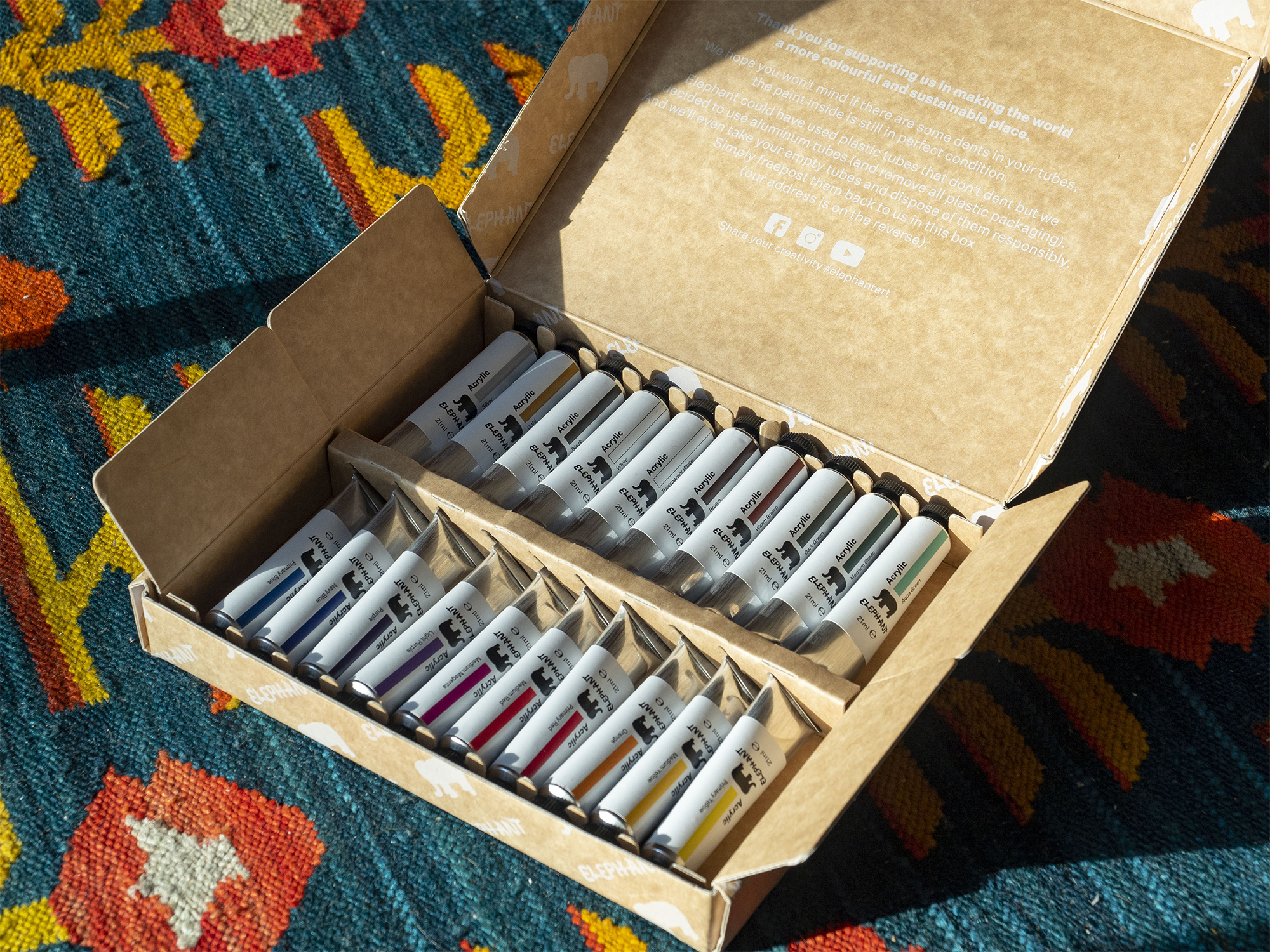 Colour Him Happy
If your creative Dad always seems to have leftover tubes of acrylic paint yet leaves other colours untouched, then the Curator Set is the ideal gift this Father's Day. Choose 20 tubes, concentrating on the colours he actually likes! Our Curator 20 set is also recyclable – Elephant will dispose of unwanted tubes after use.
Elephant Curator 20 set, now £20.40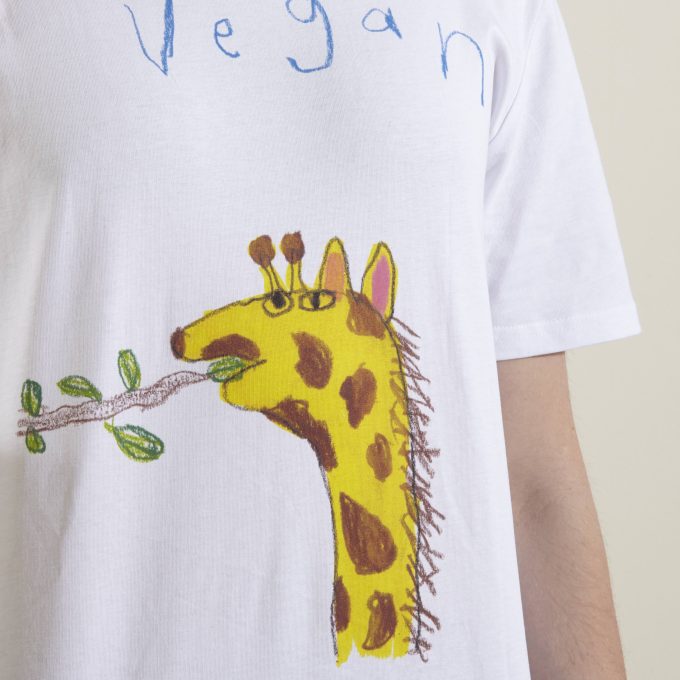 Power Plant
The ideal Father's Day gift from a small person to a Daddy who embraces the plant-based life (even cuter if Daddy happens to be tall). Digitally printed on 100% organic cotton, this T-shirt was created exclusively for Elephant by Chinese-born artist HIN and showcases his trademark irreverence.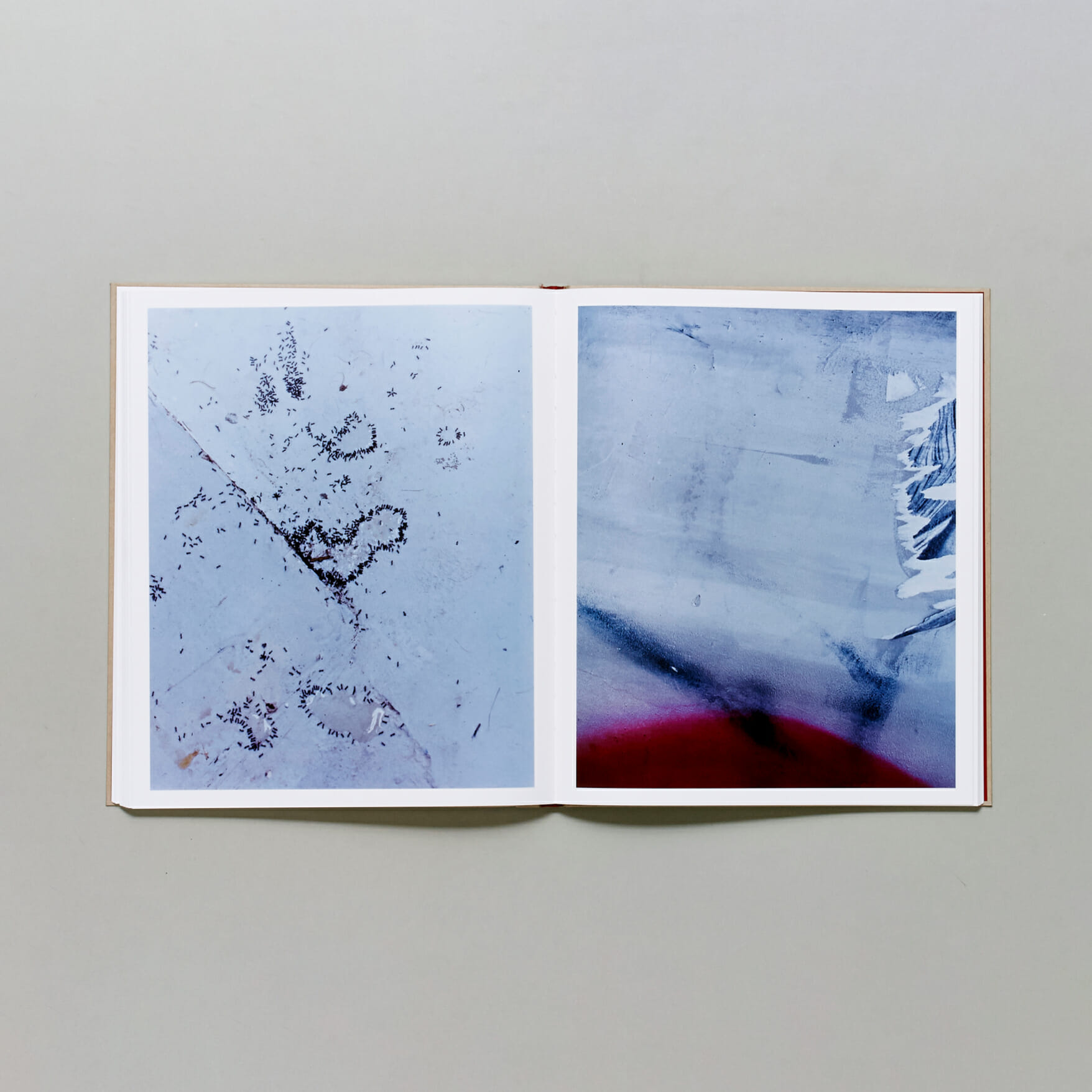 Conversation-Starter
Spending time sharing a book with your father isn't an experience reserved only for children. Perusing the pages of Harley Weir's stunning work Paintings together will create myriad talking points. Her images are designed to be considered outside traditional ideas of place and context, yet have been made according to her own specific rules.
Harley Weir, Paintings, now £32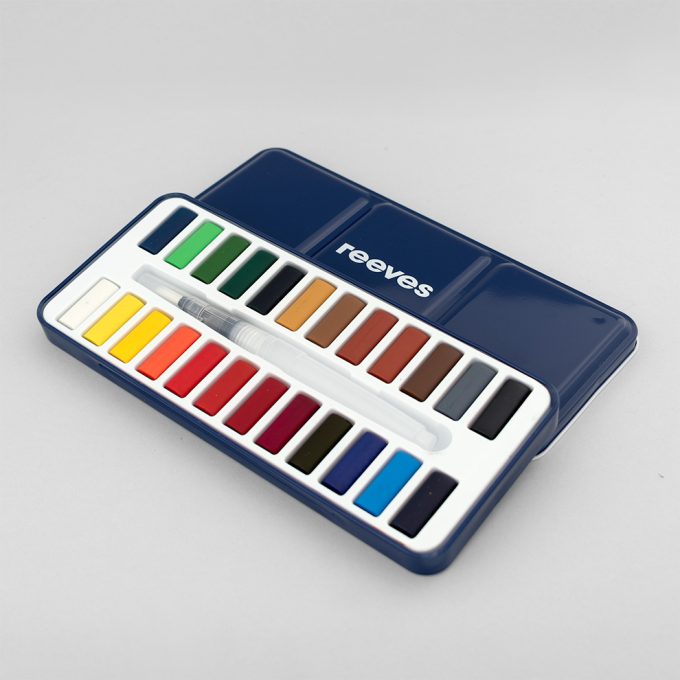 Watercolour, without the Water
If Dad's favourite place to set up his easel is a long way from the tap (and if Mum is sick of spillages) then this watercolour tin is brilliant. Simply preload the waterbrush to release the colours. The tin is also excellent for taking out and about: you can mix paints in the lid.
Reeves Watercolour Tin Set, 24 Pans with Waterbrush, now £11.99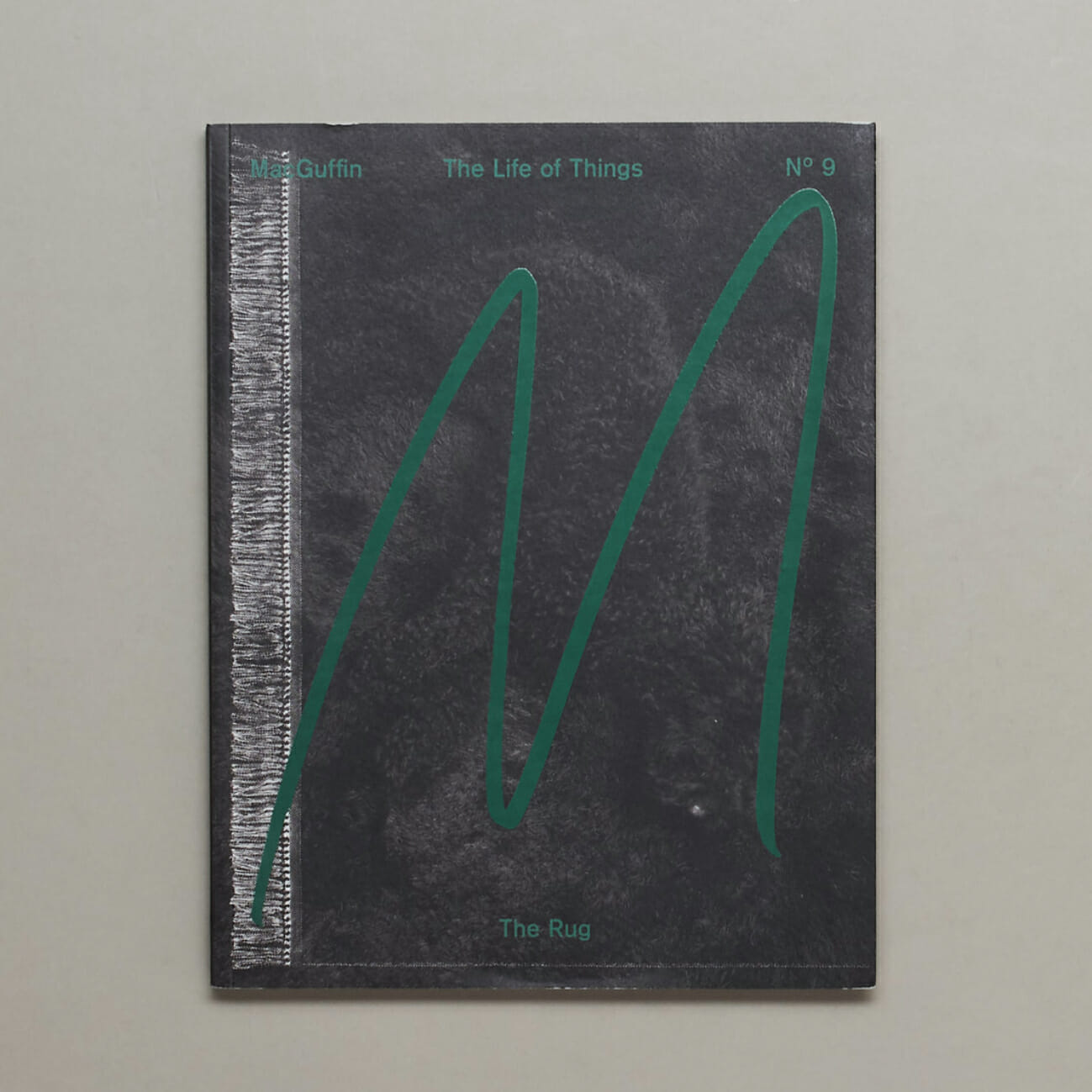 Magic Carpet
If your Dad frustrates you by never taking his shoes off in your house, or is always sweeping up behind you when you visit him, this could be the perfect Father's Day present. MacGuffin No 9 is dedicated to "the rug", and opens up a world of fabric floorcoverings from airport carpets to prayer matting.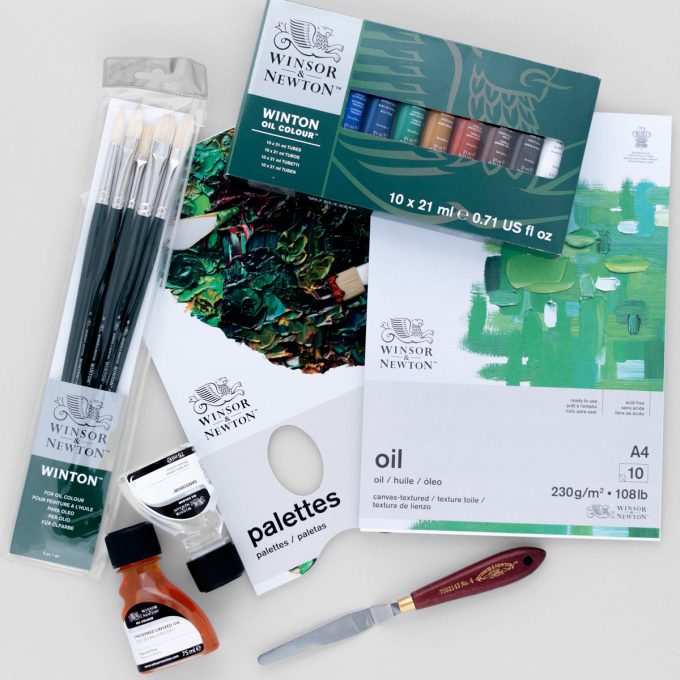 We're Oil for It
Perhaps your father has always fancied himself as an artist. Maybe he used to paint but gave it up. Or perhaps he's just run out of supplies. It doesn't matter – this amazing value bundle of oil paints and accessories is great for new starters and accomplished painters alike. Pretty much everything he needs is included, from brushes and paint to paper and oil.
Winsor & Newton Oil Bundle Complete, now £62.39
The Daily Sketch
This beautiful sketchbook is perfect for the travelling painter. If your dad finds inspiration in the outdoors and likes to stop and capture his surroundings on paper, this book will be just the ticket this Father's Day. The pages are bound in faux leather, and open fully flat so he can create a wider landscape.
Viviva Sketchbook – Ivory Square 20x20cm, now £15.96
A Celebration of Life
For a creative, curious dad, there's arguably no better gift than the latest edition of Elephant, and while the lives of dads are celebrated on 19 June, the pages of this issue embrace life lived to the max. Two covers feature either performance artist Marina Abramovic, or Sin Wai Kin and Tai Shani. (Or you could treat Dad to a subscription, with two print magazines a year, plus digital access and exclusive gifts.)
Elephant #47, Spring/Summer 2022, now £11.19