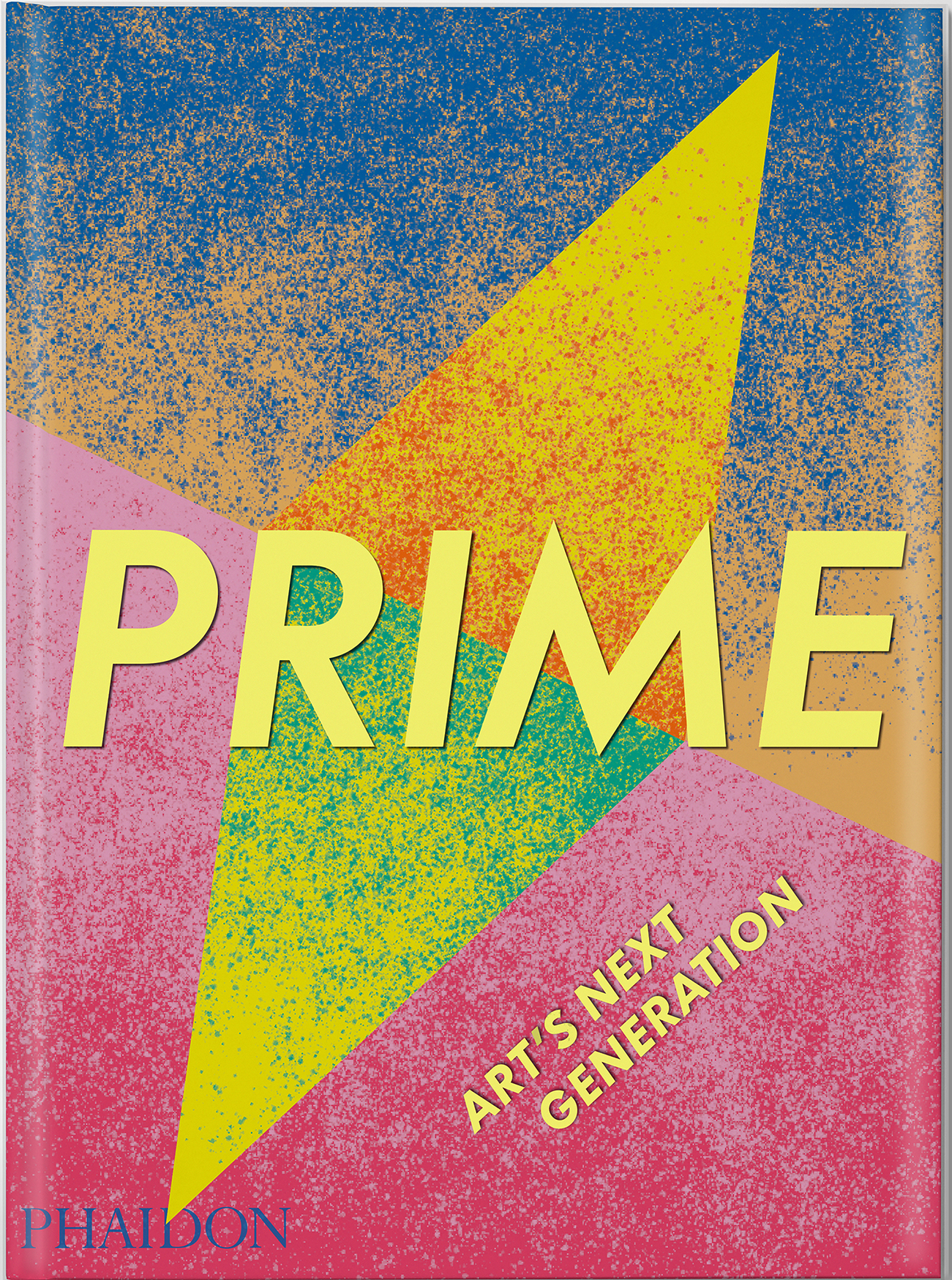 In PRIME: Art's Next Generation , art publisher Phaidon presents an A-to-Z of more than 100 era-defining artists working around the world today. For the selection process, editors Simon Hunegs and Rebecca Morrill invited an international panel of critics, curators, art advisors and academics to nominate the contemporary artists who most excited them.
The only criteria was that the artists in the book, and their nominators, be born no earlier than 1980, part of the generation that "grew up in tandem with the internet and came of age in the nascent years of social media". Whittled down from 700 proposed names, the 107 artists on the shortlist create across numerous countries and mediums.
According to Hunegs and Morrill, PRIME's title lends itself to several readings. The artists presented in its glossy pages might be said to be in the prime of their careers, or prime candidates for such a survey. "But more than anything," they write, "PRIME is an introduction to the artists who will continue to grace the biennials, triennials, and other major exhibitions of the coming years. It presents the art world as it exists today, guided by those who are leading its future: it is, in other words, a primer." Here are some of our highlights.
Salman Toor, Downtown Boys, 2020
In his tender figurative paintings, Salman Toor conjures up domestic spaces in which marginalised bodies are free to feel, touch, dance, and experience release. Born in Lahore, Pakistan and now based in New York, Toor's work examines notions of community among young, queer brown men living in the diaspora. He teases out the interplay between freedom and alienation experienced in western metropolises. With kisses and embraces articulated in soft, sensuous brushstrokes, Downtown Boys depicts an intimate moment of safety and bliss.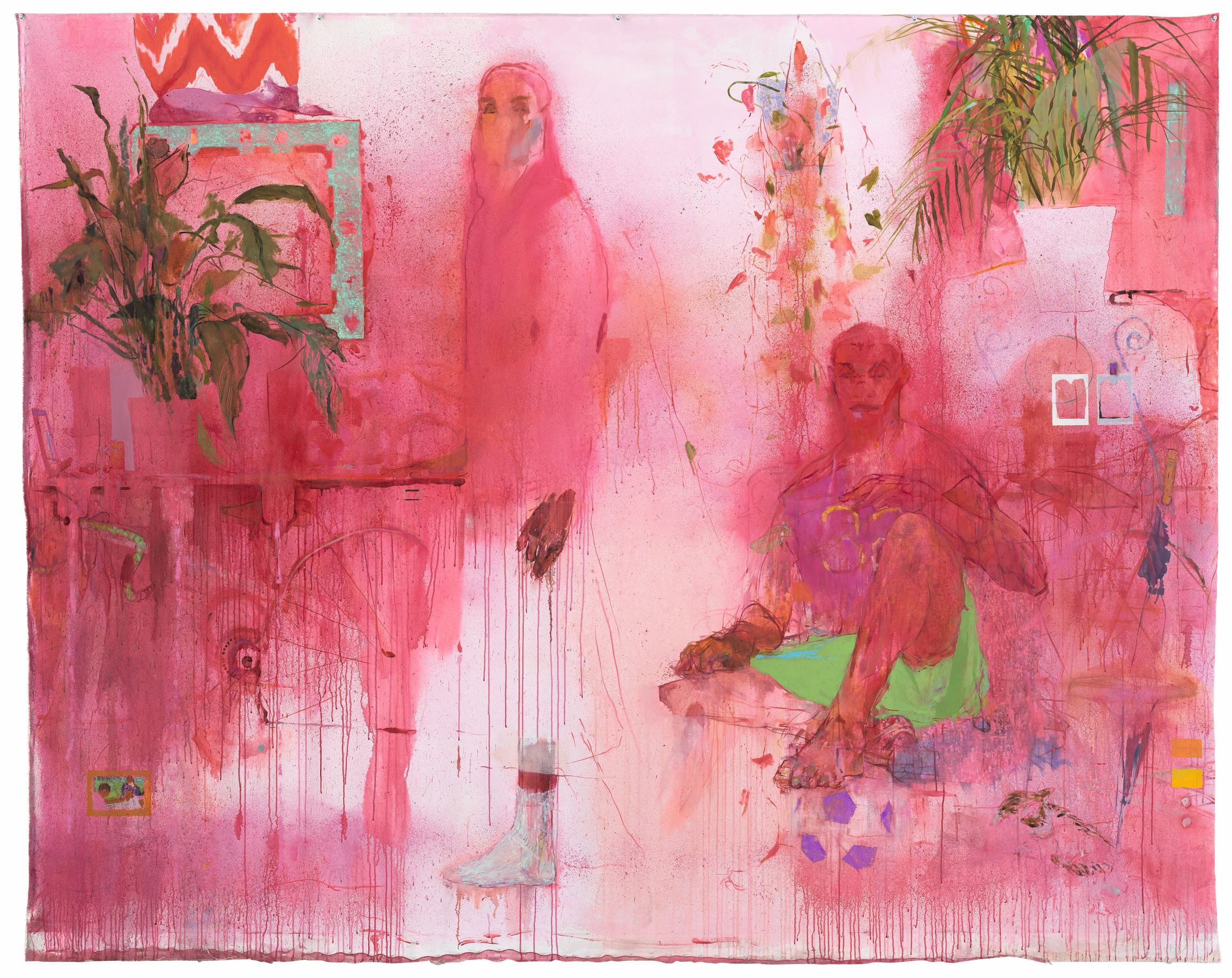 Jennifer Packer, A Lesson in Longing, 2019
"My inclination to paint, especially from life, is a completely political one" says Jennifer Packer. "We belong here. We deserve to be seen and acknowledged in real time. We deserve to be heard and to be imaged with shameless generosity and accuracy." The New York-based artist combines observation, improvisation and memory to depict contemporary Black lives. Paint drips and raspberry hues create a world of emotional intensity on this large, dreamlike canvas. Half-formed figures parallel the process of longing; the space between absence and realisation.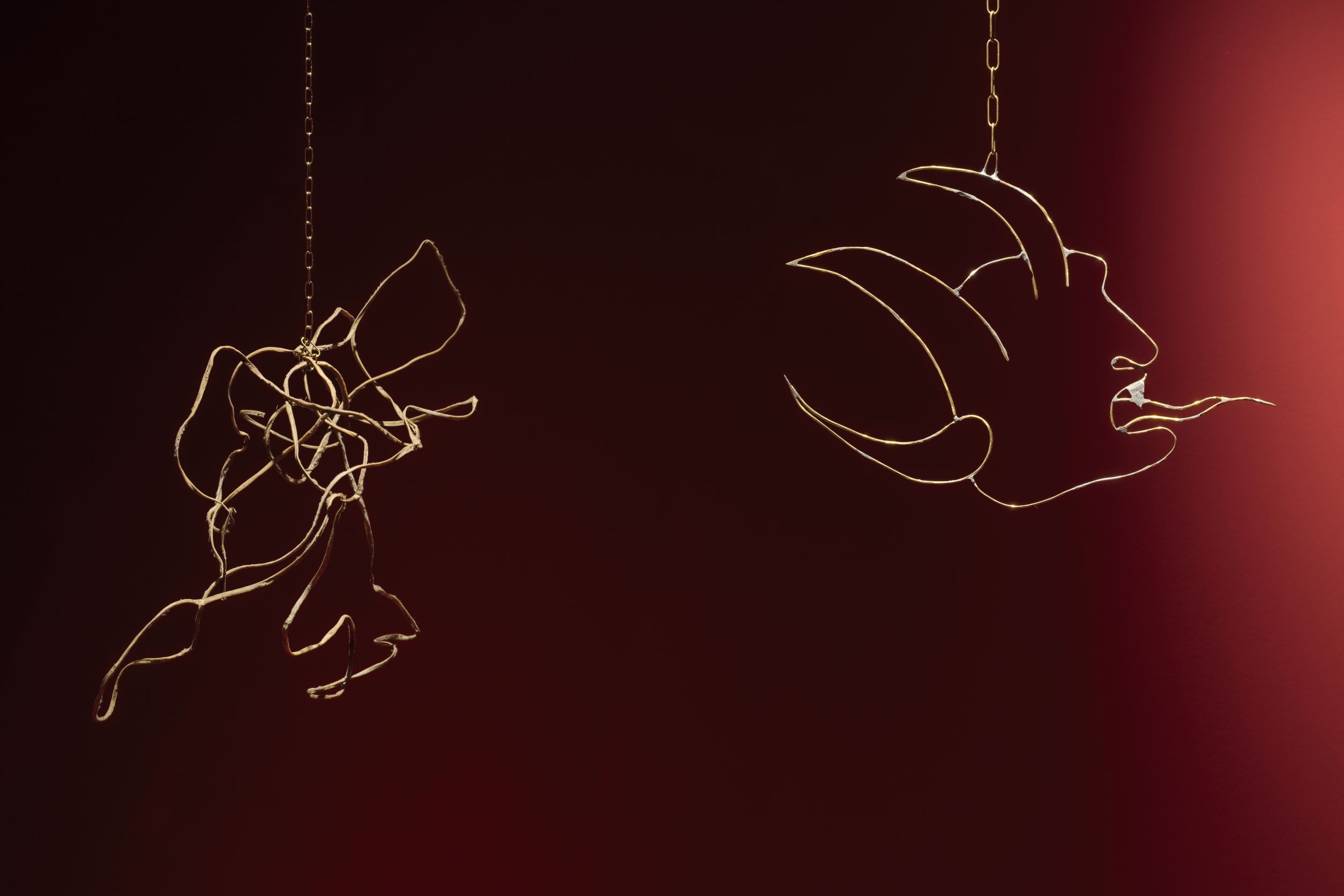 Andrés Pereira Paz, Radio Carabuco, 2019
Bolivian multimedia artist Andrés Pereira Paz explores post-colonial issues in the Andean region through an art-historical lens, highlighting the ways in which Indigenous thinking has resisted and resurfaced. Radio Carabuco is a response to José López de los Ríos' 1684 painting of hell, commissioned by the Catholic Church for the town of Carabuco, Bolivia, as a means to indoctrinate its indigenous population. Collaborating with artists and activists, Pereira Paz produced a series of podcasts probing religious and cultural colonisation, as well as metal sculptures that referenced the characters in the propagandistic painting.
Rahima Gambo, Ruth, Amina, and the three Aisha's play "In and Out", from the series Tatsuniya, 2017
Rahima Gambo's photo-based practice traces individual and collective memory in her home country of Nigeria. Her 2017 multimedia series Tatsuniya (the Hausa word for storytelling or tale) emerged from her engagement with a group of students in northeast Nigeria, affected by the insurgency of Boko Haram. Still and moving images capture moments of playfulness, joy and creative expression, exploring the aftermath of tragedy without voyeurism. "It was really about an engagement between myself and a group of girls, about creating alternative narratives together," Gambo explains.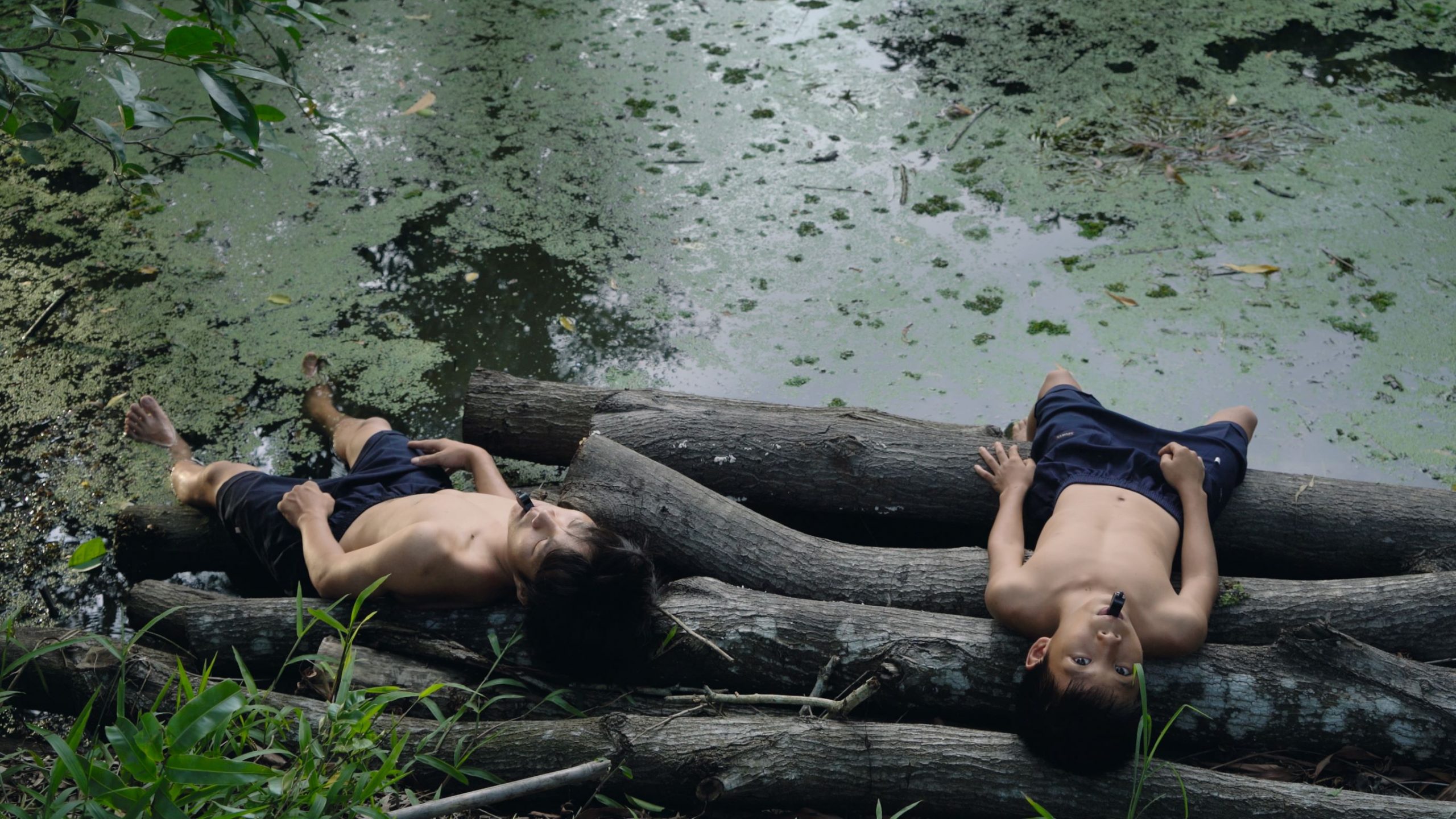 Thao Nguyen Phan, Becoming Alluvium, 2019
Vietnamese artist Thao Nguyen Phan's storytelling is as elusive as it is distinctive. Versed in video, painting and installation, she weaves together politics, history, folklore and fantasy to illuminate the nuanced narratives of Vietnam's past. Told in three chapters, her allegorical video Becoming Alluvium contemplates the significance of the Mekong River as a source of cultural, spiritual and economic sustenance in Southeast Asia, as well as a site of ecological disaster. Documentary images blend with mythological tales and readings of exoticised accounts by European authors.
Danielle Brathwaite-Shirley, I can't remember a time when I didn't need you, 2020
"This archive centres Black trans people. Those that are not Black and trans may feel uncomfortable," reads the opening text in Danielle Brathwaite-Shirley's video game, I can't remember a time when I didn't need you. Based between London and Berlin, the artist uses audio and gaming technologies to create interactive digital worlds that act as spaces of remembrance for her Black trans ancestors. In these immersive archives, Black, trans, and Indigenous histories are heard and held, while viewers are challenged to consider their complicity in the erasure of these perspectives, within and beyond the game.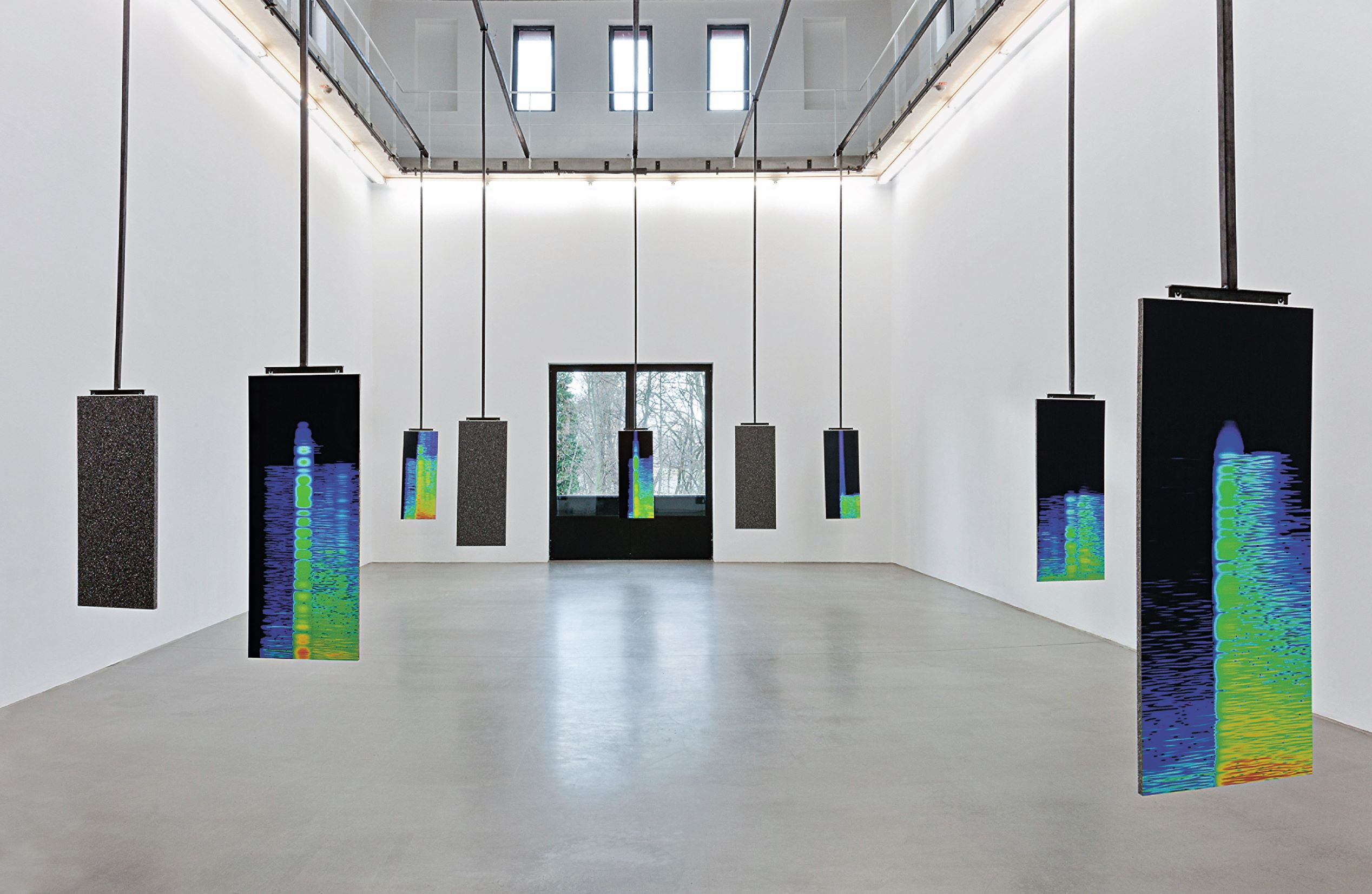 Lawrence Abu Hamdan, Earshot, 2016
"Artist & Private Ear" is how Lawrence Abu Hamdan describes himself. An expert in "earwitness testimony", he turns art into a forensic tool to reflect on "the aesthetics of evidence and the politics of sound and silence". Earshot exhibits his acoustic analysis of the gunshots fired by Israeli soldiers in May 2014, killing two Palestinian teenagers. While the soldiers claimed to have used rubber bullets, Abu Hamdan visualised the sound frequencies to prove that it had actually been live rounds of ammunition, a crucial piece of evidence picked up by news organisations, forcing Israel to renounce its original denial.
Paul Mpagi Sepuya, Darkroom Mirror (0X5A0752), 2019
Paul Mpagi Sepuya teases the unstable meaning of "darkroom", a word that refers to "the historical origin of the photographer's craft" and "the privileged yet marginalised site of queer and coloured sexuality and socialisation". In this portrait, Sepuya stages a sensory melodrama between artist and subject, reflection and gaze. The camera points at the viewer while denying them access to the faces of Sepuya and his lover, whose naked bodies intertwine. This erotic moment is at once exposed and enclosed, as the photographer meditates on the visibility and reception of queer Black image-making.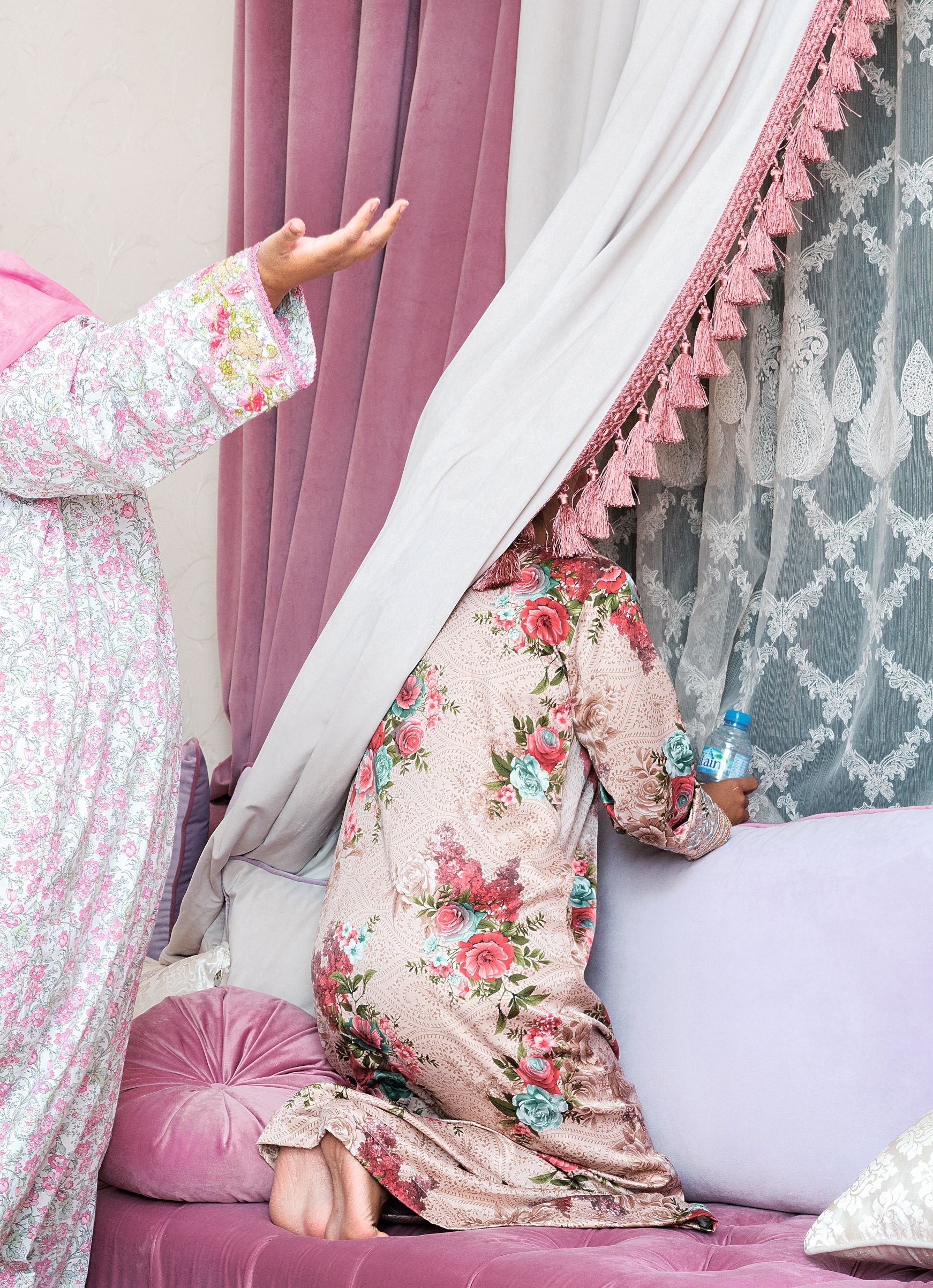 Farah Al Qasimi, After Dinner 2, 2018
Seductive in their sumptuous textures and riotous colours, Farah Al Qasimi's photographs will trip you up. The Abu-Dhabi-born artist's stylised scenes interrogate postcolonial systems of power, gender and taste across the Gulf Arab states, while also confronting the mythologisation of this region by the West. Characters are often fragmented or concealed, magnifying their hyper-aestheticised surroundings and creating space for contradictions. Hidden behind layers of lavish fabric, a female figure peers through net curtains in After Dinner 2, a scene that dramatises assumptions surrounding domesticity and femininity in Al Qasimi's home country.
Shen Xin, Provocation of the Nightingale, 2017
Through a queer world view, Chengdu-born artist Shen Xin negotiates complex interpersonal and socio-historical themes. This image is a still from a four-channel video installation in which Xin casts two South Korean women as lovers: one as a Tibetan Buddhist, the other as her student, a DNA analyst. The kaleidoscopic work pivots from their conversation to an exchange between two dancers, testimonials from individuals who've used DNA testing to trace their roots, and various pieces of found footage documenting the assimilation of religious practices around the world.
Madeleine Pollard is a Berlin-based journalist specialising in culture and current affairs 
Prime: Art's Next Generation is out now (Phaidon)
Enjoy virtual tours of the most striking new exhibitions
READ MORE