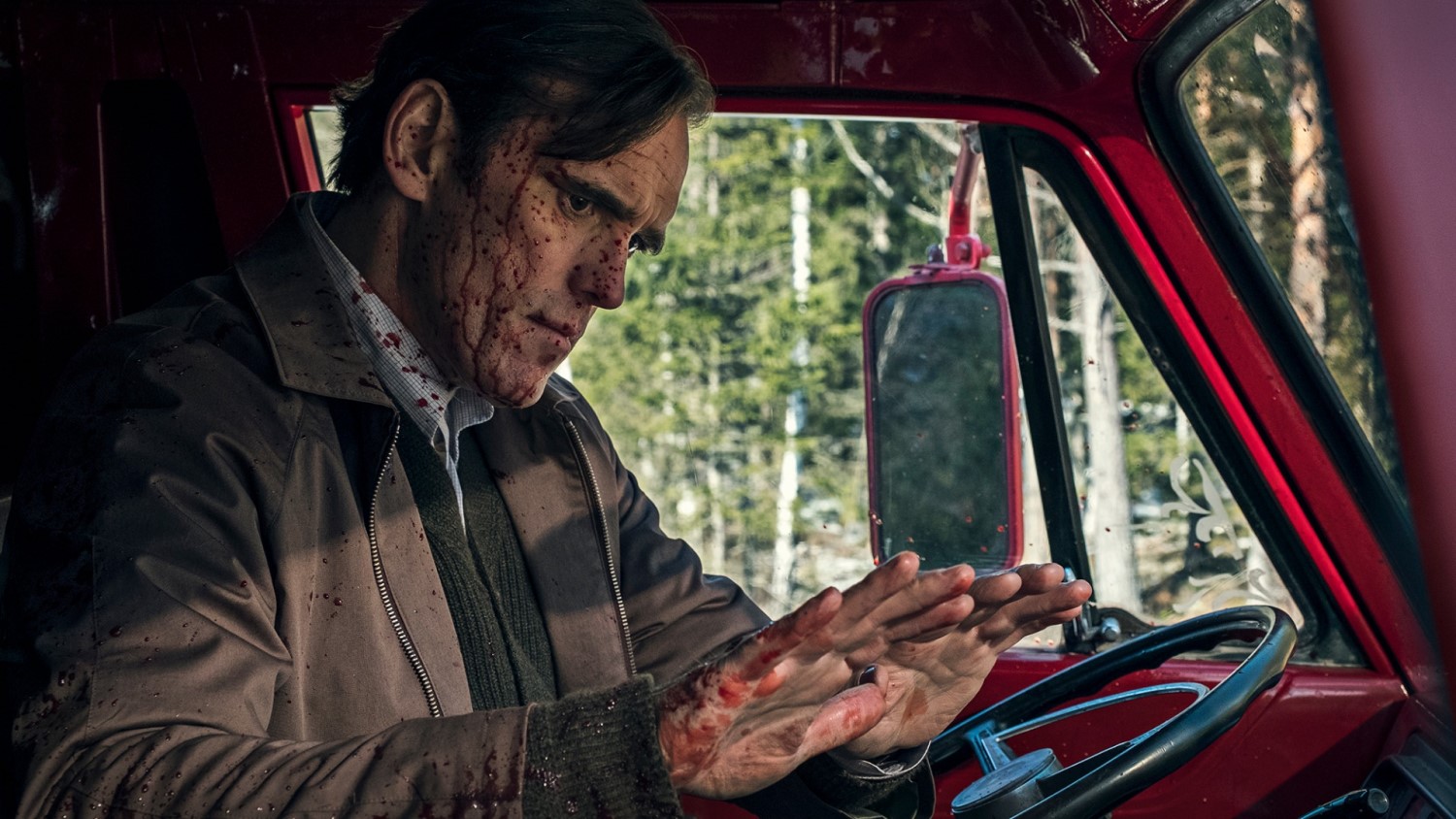 Another film about a serial killer, you sigh. We've had The Texas Chainsaw Massacre, Peeping Tom, American Psycho: what more do we need? But The House That Jack Built is not just another exploitation thriller, it's also by Lars von Trier, and therefore doubly designed to upset. A film, Von Trier has said, should be "like a stone in a shoe". Jack is a designed ordeal for the audience, with no catharsis in sight, in spite of its fiery Dantesque ending.
To use the director's own words once again, Von Trier "takes Hitchcock's camera and puts it in a Tarkovsky landscape", conjuring an America that, with its endless despairing woods and roads and broken desolate estates, is more evocative of Scandi-noir. In this fallen world, as Jack tells a terrified victim, "nobody wants to help".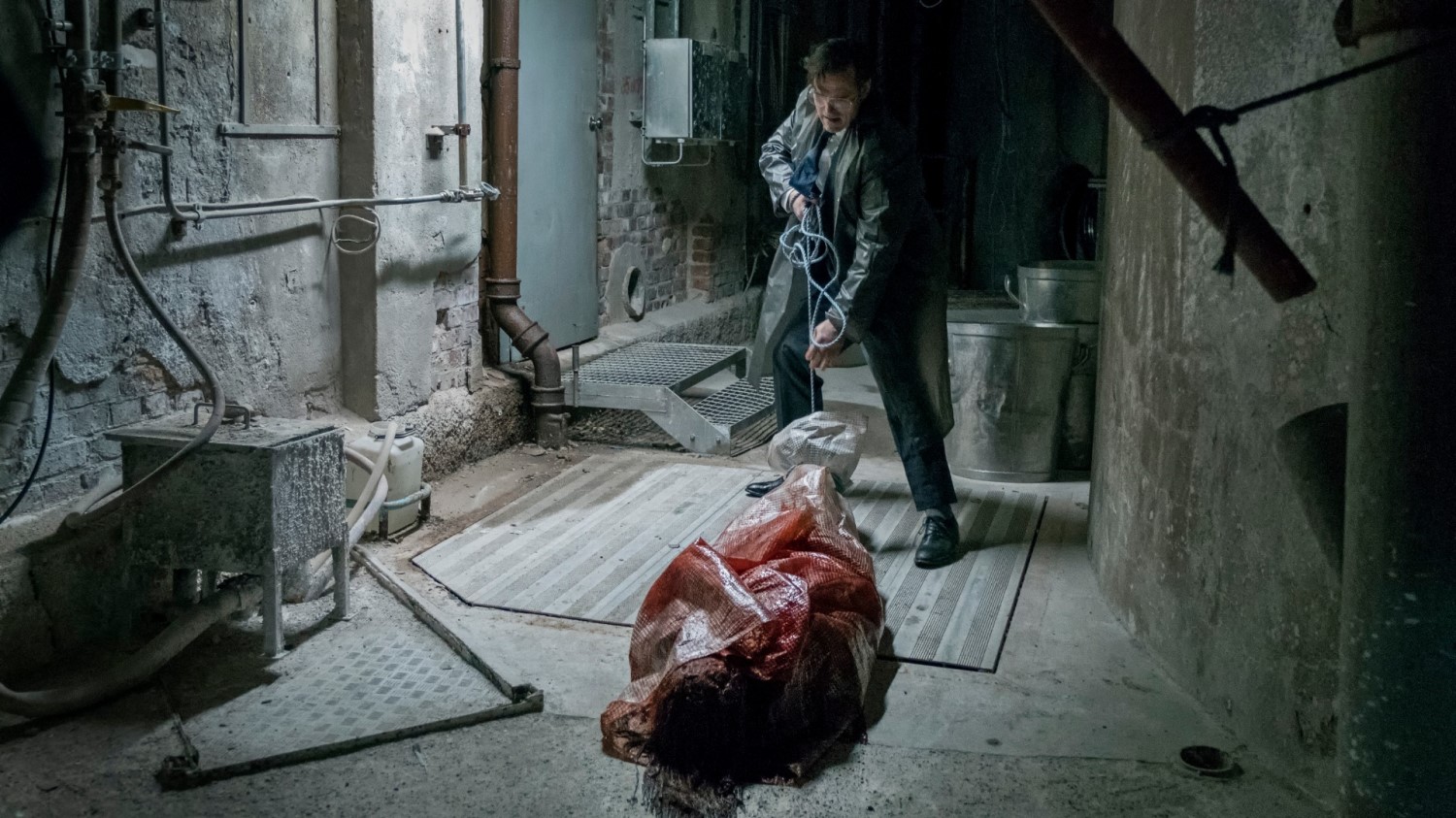 The film narrates five incidents taken from Jack's twelve-year period of killing. First to go is Uma Thurman, in the role of an irritating woman who asks Jack for help with her broken down car. It is no accident that the female avenging angel of Kill Bill should be dispatched summarily in this clammy period piece set in the 1970s—the era of Hitchcock's Frenzy.
Similarly, all-American heart-throb Matt Dillon is here recast as a demonic hollowed-out James Dean. Beyond the butchering of humans to the recurring tune of David Bowie's Fame, this is a film about film, specifically a dramatization of Lars Von Trier himself as a criminal artist.
Interspersed between the murders are other bits of footage over which Jack, an engineer and failed architect, philosophizes about composition and decomposition, defining himself as an artist (like many of history's serial killers and murderous dictators) and his crimes as artworks. Nazism, a pressure point for provocateur Von Trier, who once called himself a Nazi at a press conference, is a leitmotiv: Jack draws uneasy parallels between hunting animals and totalitarian ethnic cleansing, and connections are made (though hardly for the first time) between a certain dream of German engineering and the final solution.
"It is no accident that the female avenging angel of Kill Bill should be dispatched summarily in this clammy period piece"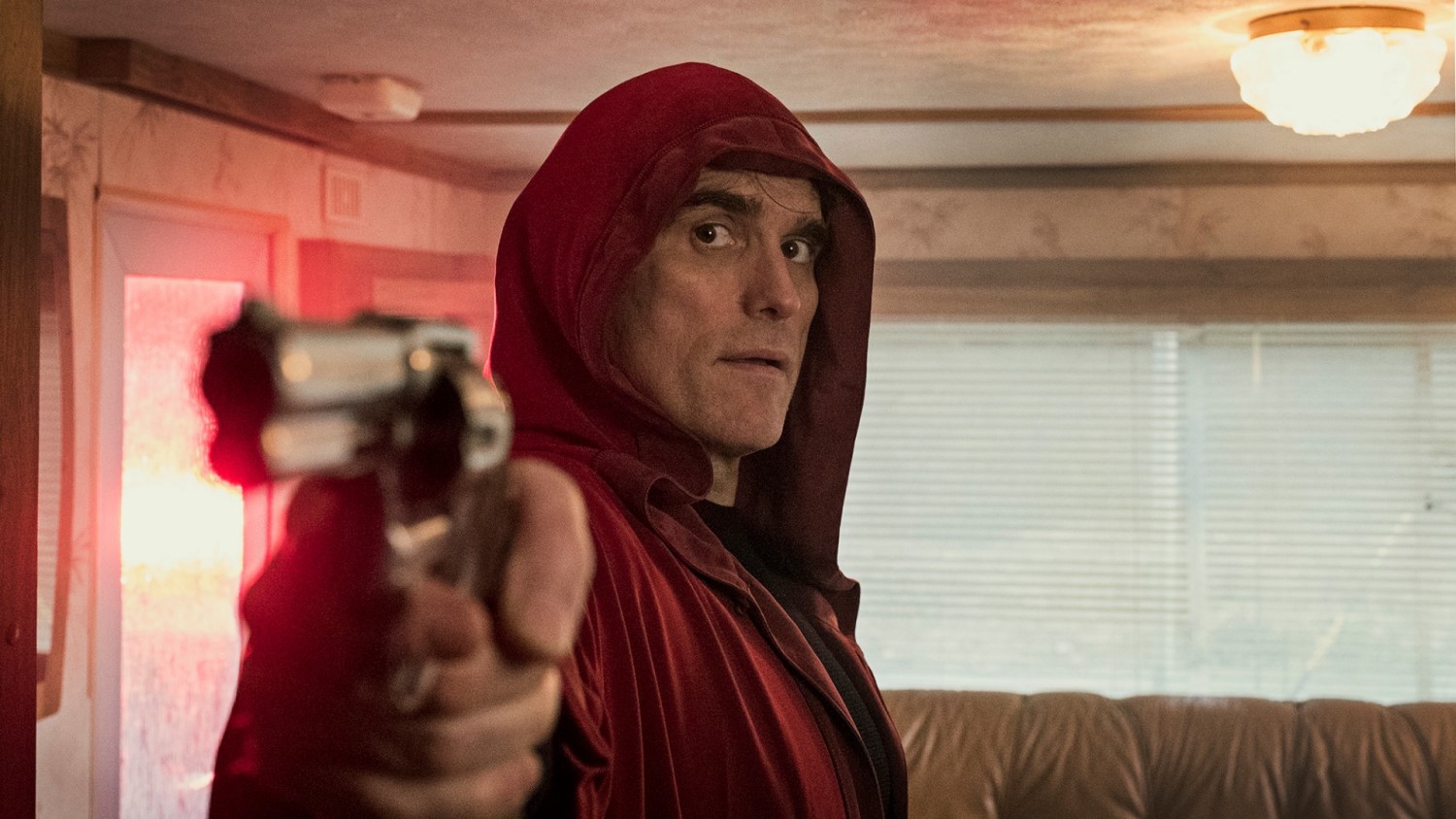 There is dark, nightmarish humour to be tasted along the way, of course, but what the film lacks is the sense of transcendence that was felt in other works, up to and including Antichrist and Nymphomaniac. Could it be that a Von Trier film fares better, as an incendiary cinematic object, with a female protagonist at its core? Ultimately, this difficult film reads like a sledgehammer response to the current climate in the film industry: "Why is it always the man's fault?" a crazed Jack asks his victim, adding: "To be born male is to be born guilty".
Elephant Rating: 🐘🐘🐘 (3/5)
The House that Jack Built
Showing in Cinemas and On Demand from 14 December
VISIT WEBSITE