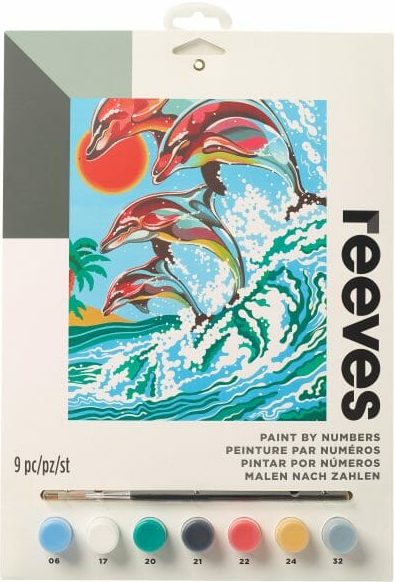 It's no exaggeration to say that paint-by-numbers kits changed the face of home painting. By breaking images down into sections and then numbering each bit with the colour that aspiring artists needed to use to fill it in they opened up the artistic process to an array of new creators. No mean feat. Especially since the man behind the idea was just trying to sell a bit more paint.
Detroit-based commercial artist Dan Robbins started working for the Palmer Show Card Paint Company in 1949. Not long after he was tasked by the firm's founder Max Klein to devise a way of upping the company's sales of paint. Robbins' solution was to come up with a so-simple-it's-genius kit that almost anyone could use to create a painting.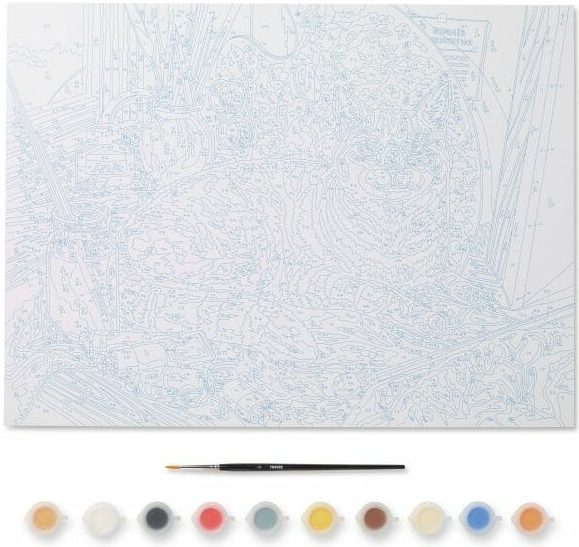 To make his paint-by-number kits, Robbins would first paint an original piece of art and then lay a clear plastic sheet over the top of it. On that he then outlined the different areas for each shade of paint. He assigned numbers to each colour and wrote them on the plastic sheet, which was then replicated onto blank canvasses. Launched with the slogan "Every man a Rembrandt" the kits were an instant and incredible success – by 1955, the company (now renamed Craft Master) was selling 20 million kits a year in America alone.
Some in the art world grumbled about it, but others embraced the paint-by-numbers phenomenon. Andy Warhol, for instance, was a huge fan and actually collected the unpainted numbered canvasses. And Robbins claimed that ultimately his inspiration came from one of the greatest artists of them all: the original idea came from stories that he'd heard about Leonardo DaVinci delegating colouring-in work on larger masterpieces to his apprentices, handing them numbered patterns indicating where certain colours needed to go.
"It is the experience of art," was Robbins's description of his innovation. "It brings that experience to the individual who would normally not pick up a brush, not dip it in paint. That's what it does."
Elephant Kiosk
Explore our range of paint-by-numbers kits
EXPLORE NOW