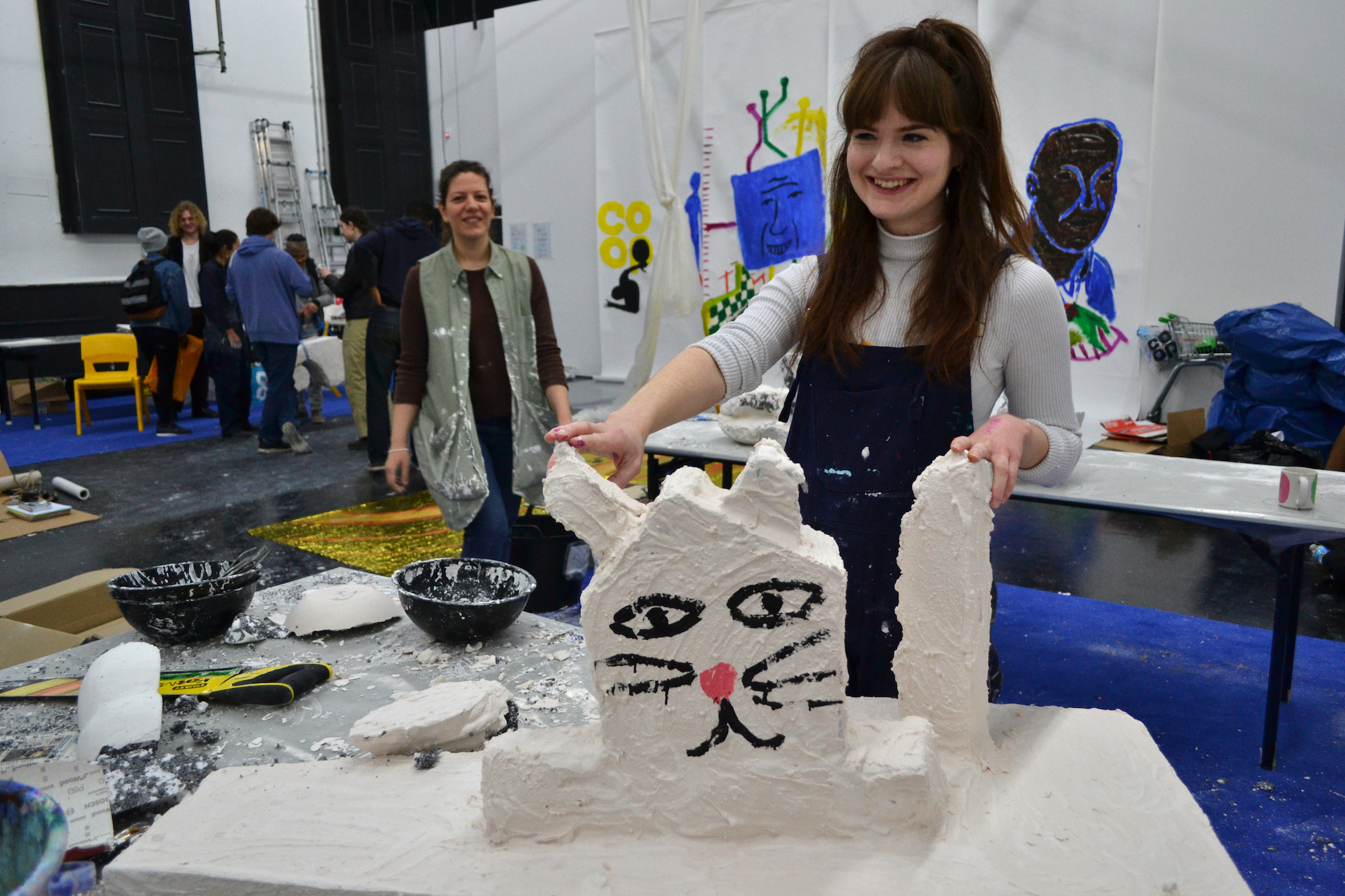 It might feel difficult to get your creative juices flowing during isolation, but luckily there is help at hand. An amazing variety of resources are being made digitally now that the opportunity for some real-life tutoring has gone out the window. Whether you're looking to hone your life drawing skills, master the difficult task of sketching hands and feet, or produce some snazzy finger puppets, these artists have got you covered.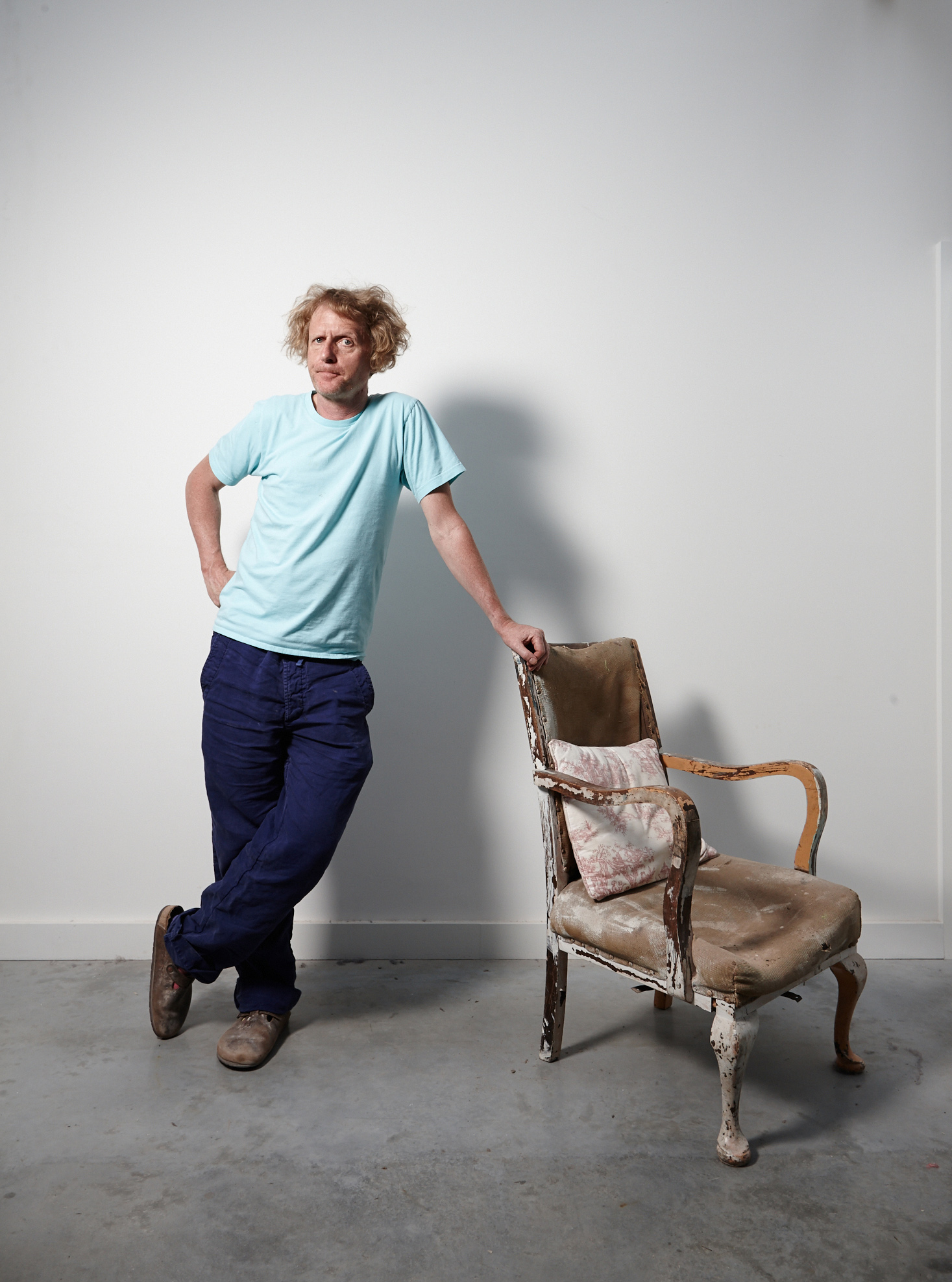 Join Grayson's Art Club
The latest Channel 4 series from the artist and broadcaster Grayson Perry takes place from his studio. He not only shows us how he creates new work, but features other artists such as Tacita Dean and Chantal Joffe, who discuss how they are coping in isolation, as well as offering creative masterclasses. What is more, the public are invited to submit their own art online, with Perry selecting some of his favourites and speaking to the creators via video chat. A selection will go on show at an IRL exhibition in the future, as a record of creativity in these troubling times. 
Unleash Your Childlike Creativity
Firstsite Gallery in Colchester has brought together a whole host of artists to contribute to its downloadable art activity packs. Inspired by the paper pads filled with creative ideas that used to keep kids busy before iPhones, these Art Is Where The Home Is kits are filled with ideas to ignite your imagination, whatever your age. Learn to create dancing figures with a simple fold and snip, thanks to Antony Gormley; consider "what might be art" with Jeremy Deller and Fraser Muggeridge; or find a use for all those loo roll tubes, thanks to Ilona Sagar. 
Let The Experts Share Their Tricks
Isolation Art School was set up by artists Keith Tyson and Matthew Burrows, offering bite-sized art classes from renowned creatives. With content coded red for adults and yellow for children, you can access a huge variety of teaching, from a step-by-step guide on how to draw a foot by Robin-Lee Hall, to different "strategies of making" with Andee Collard. For those with craftier minds, learn how to make a pin-wheel, kaleidoscope, finger puppets and even a homemade jungle.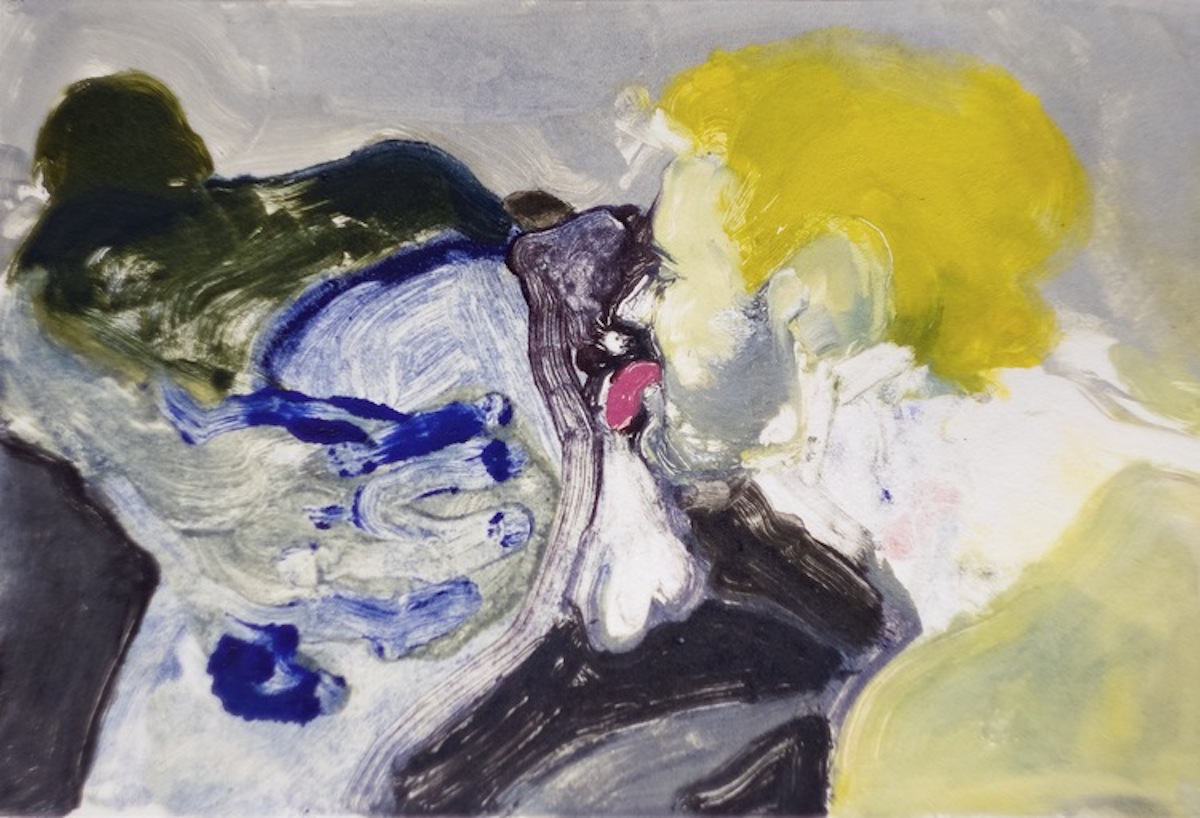 Flex Your Feminist Drawing Credentials
London Drawing Group is an all-female art and teaching collective founded in 2016 by Luisa-Maria MacCormack, Lucy Mcgeown and Frances Stanfield, who met while studying at the Royal Drawing School. During lockdown, they are offering a range of online tutorials and webinars that encapsulate their aim to make art accessible to everyone. The topics are eclectic and all ability levels are welcome. A recent session explored the figure of Venus as a feminist symbol, while another artist-led class focused on the portrait in isolation, tutoring participants in the creation of multi-layered, mixed media drawings with acrylic, ink gouache or even the humble pencil.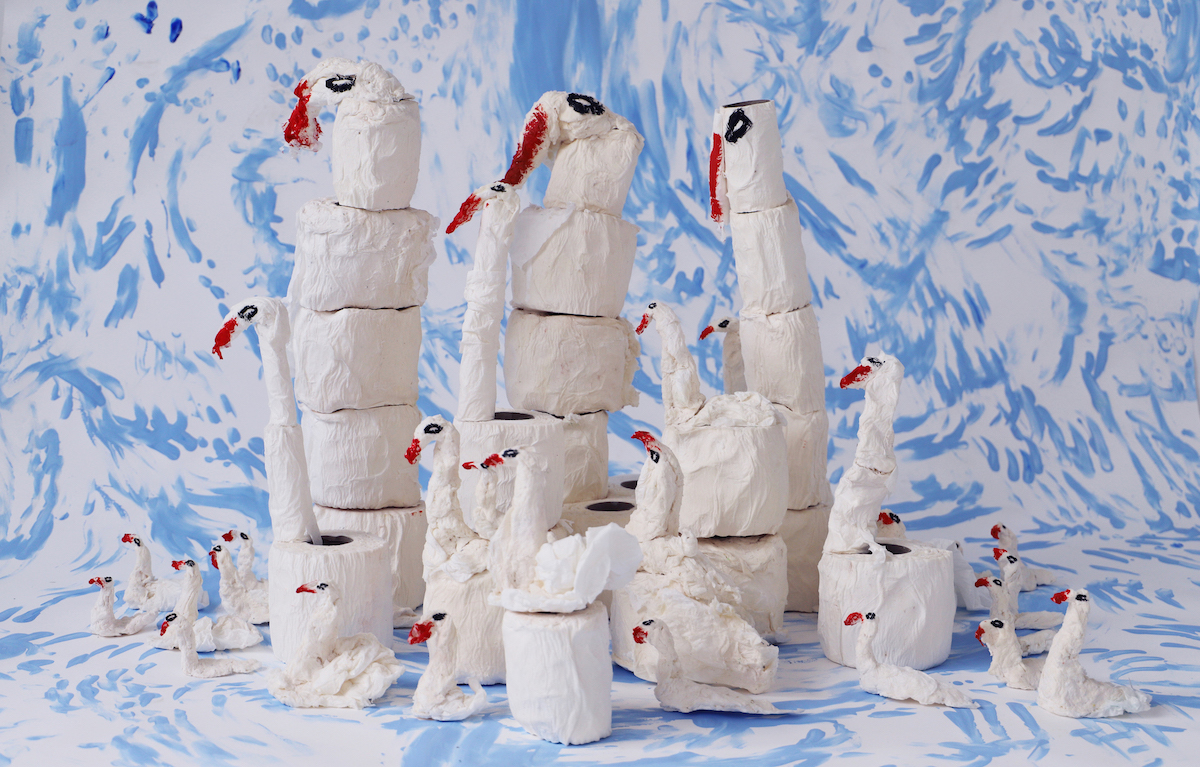 Use Your Store Cupboard To Get Sketching
Dedicated to contemporary art and ideas, and usually providing a space to work, study and learn, Hospitalfield in Arbroath, Scotland is currently hosting the Free Drawing School Online every Monday at 10am. A different challenge is announced each week and guided live by an artist, allowing people to get involved at home. A break from the traditional, most challenges encourage the use of materials sourced from kitchen cupboards and drawers. Artists set to lead upcoming challenges include artist Sally Hackett who primarily works in clay and injects humour into her pieces; France-Lise McGurn, whose fluid works spill from canvas onto walls, floors and ceilings; and Camille Chedda who's gained recognition for her fine line portraits on plastic bags.
Put Eyes On Everything With John Burgerman
New York-based artist Jon Burgerman has always taught classes and held workshops and events to give an insight into his practice. His latest venture, It's Great to Create, sees him hosting simple drawing tutorials on both YouTube and Instagram. Based on his popular book of the same name, his version of the "stay at home arts club thing" takes us through the joys of googly eyes and how easy painty blobs can become funny characters, among other things. While the target audience might be for the kids in your life, Jon's ability to find the creativity in everything and his sunny, surreal outlook on the world, might be exactly what's needed in these strange times.
It's Great To Create on YouTube
Dial In For Some Lockdown Life Drawing
If Covid-19 has put an end to your IRL life-drawing sessions, or even if you're yet to experience the joy of attempting to put a naked body down on paper, this one's for you. At the extremely reasonable price of £2.50 a ticket, the people at @lockdown_lifedrawing are offering sessions with a life model every Wednesday at 5:30pm, over Zoom. It might be interesting to consider how viewing a body on a screen will change the process of translating it into a drawing… And if you're not quite ready to sketch, the account is still worth a follow for the excellent roundups of each session's creations. 
Let MoMA Expand Your Mind
If you feel like you want to brush up on a bit of art theory, MoMA's free Massive Open Online Courses (or MOOCs for short) provide the opportunity to hear directly from artists and designers, all the while looking closely at works in MoMA's collections and exhibitions, albeit through your screen. The beauty with these MOOCs is that you can enrol any time and complete the course at your own pace, allowing for pressure-free learning. Courses include What is Contemporary Art?, which aims to share the issues and approaches artists are adopting today; Seeing Through Photographs, created to help you understand the mechanics within photography; and In the Studio: Postwar Abstract Painting, which gives an insight into techniques used by the likes of Agnes Martin and Willem de Kooning. Essentially, it's one of the most important art institutions in the world handing you a slice of arts education, all for free!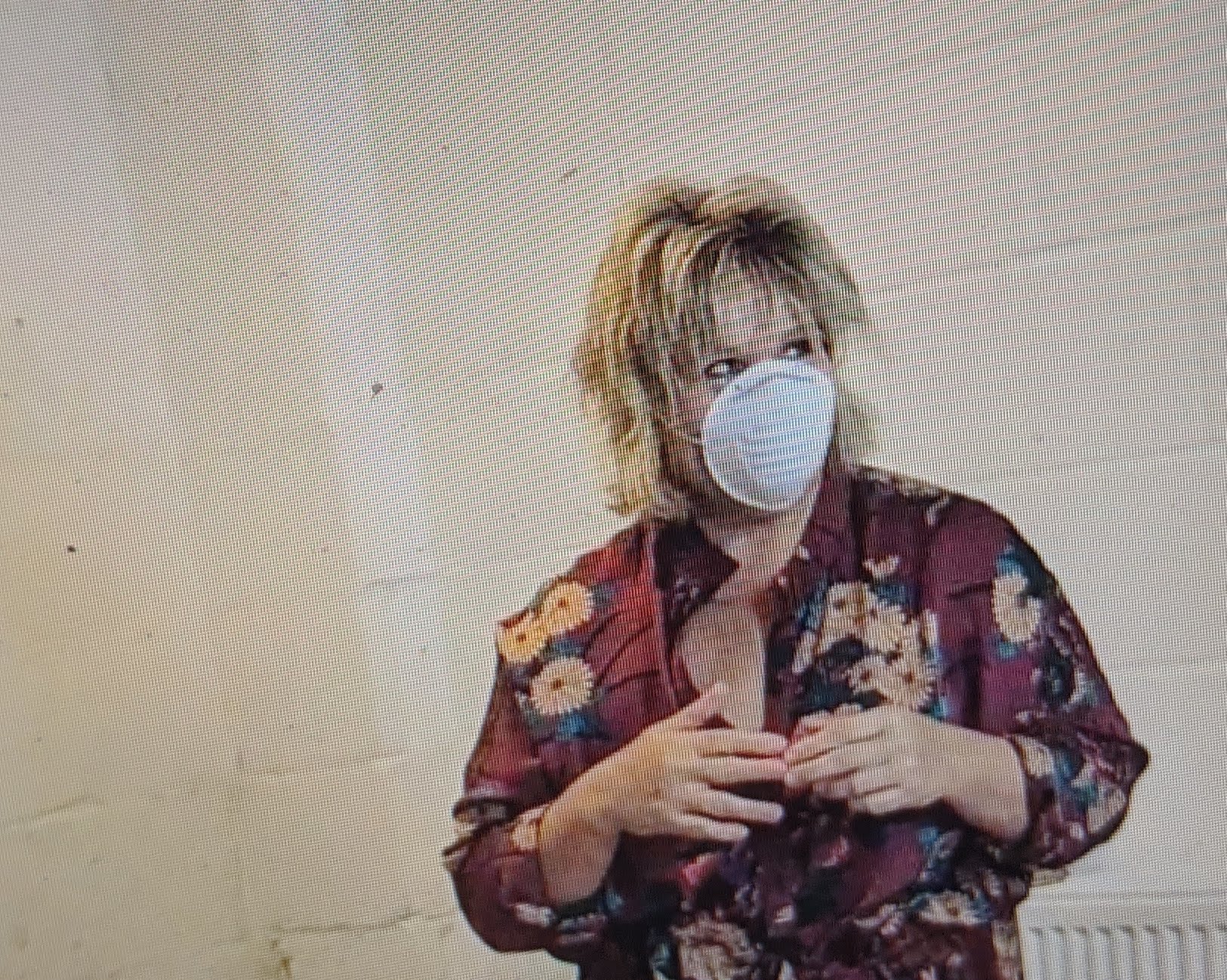 Cultivate A Creative Community with Stuart Semple
The Bournemouth-based artist Stuart Semple is streaming free, weekly life drawing classes, titled Life Class Live, on Facebook. Models are robed, due to the social media platform's strict nudity rules, and are streamed from their own homes. All levels are welcome, from kids to "veterans". The class has a community feel, in which artists chat to one another, listen to music and draw. You can see works previously created in the class on Instagram, via #semplelifeclasslive. Semple has a long history of campaigning and making work for mental health initiatives, including painting a piano at Elephant West for Sing for Hope, a project between Liquitex and Hospital Rooms.