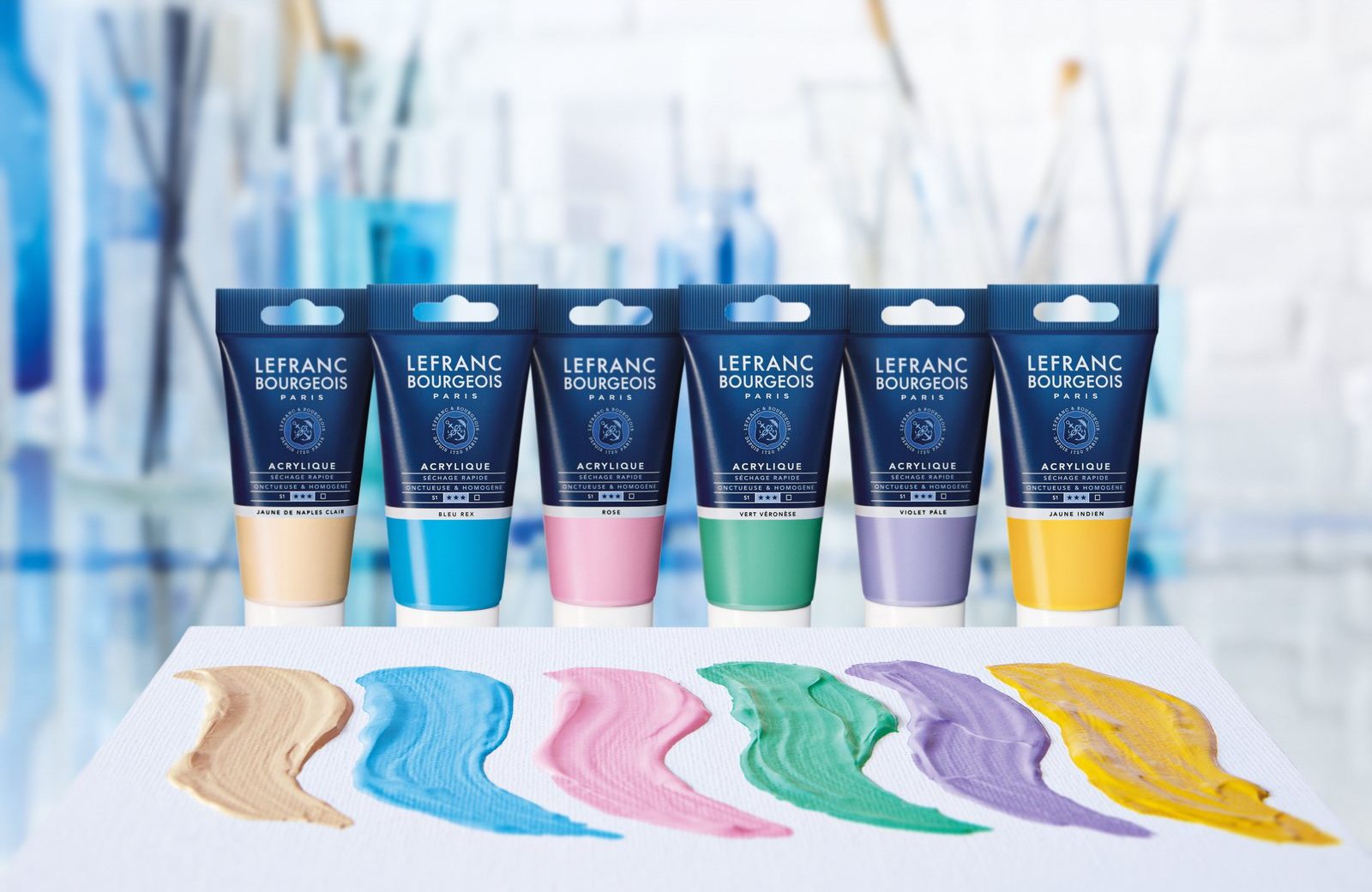 Colour us happy
For three centuries, Lefranc Bourgeois have made it their mission to formulate new colours and shades to enhance global artistic practice. Their acrylic paint is fast-drying and single-pigment, and is ready to use. There are 50 colours in the range, covering the complete spectrum, and each pigment is available in 80ml, 200ml and 750ml tubes.
Lefranc Bourgeois fine acrylic paint, available in three sizes from £4.99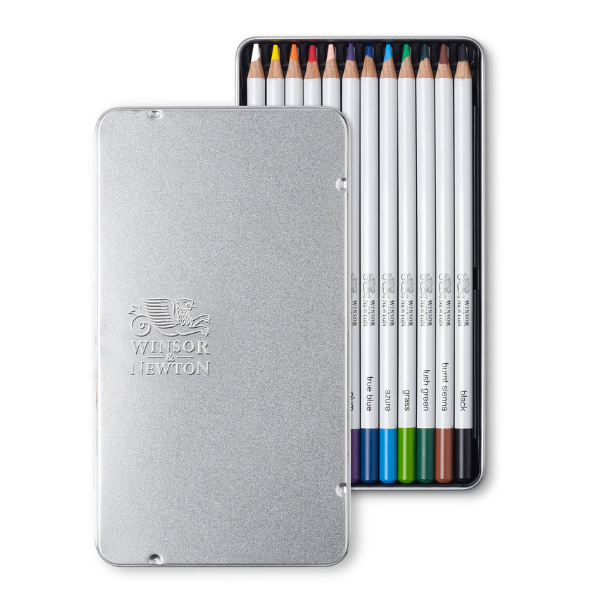 Pencil it in
Soft pencils make blending easy, and this Winsor & Newton set combines a soft texture with high-quality leads that are super responsive to use. They're just as good for delicate shading as they are for creating intense areas of colour. The 12 pencils are packaged in a sleek plain brushed metal tin, perfect for carrying on the go, ready for when inspiration strikes.
Winsor & Newton soft core coloured pencils (set of 12), £14.99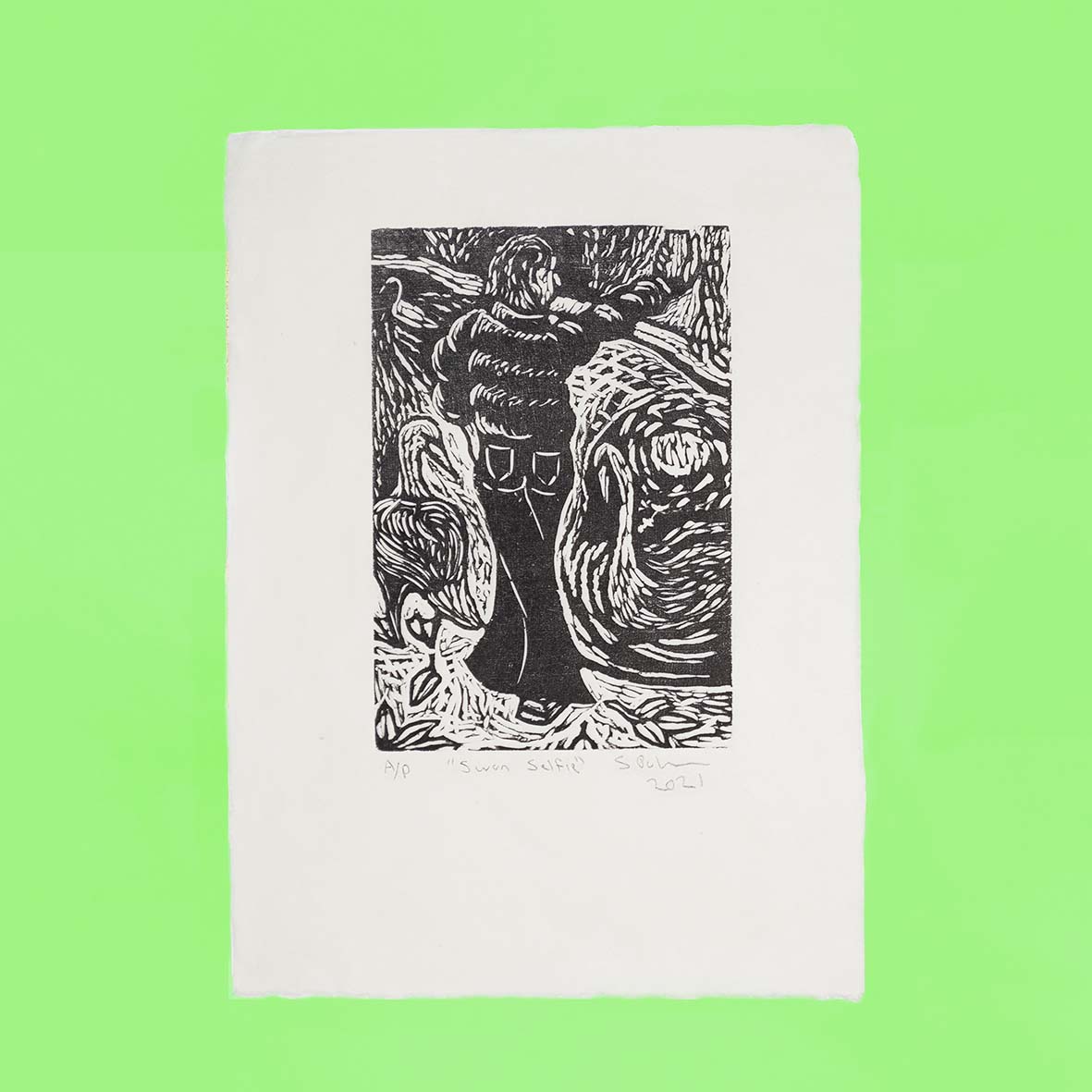 Swan song
Glasgow-based artist Stephen Polatch was on his way to the pond to draw swans when he saw a woman wearing flared trousers standing with her legs crossed. "I thought it made a nice shape and remembered it," he says. The lines of the birds and the trousers in the finished work perfectly reflect each other. This hand-painted, hand-signed image is made from a cherry wood block on Japanese Washi paper and is an extremely limited edition: Polatch has only produced eight.
Swan Selfie by Stephen Polatch, £100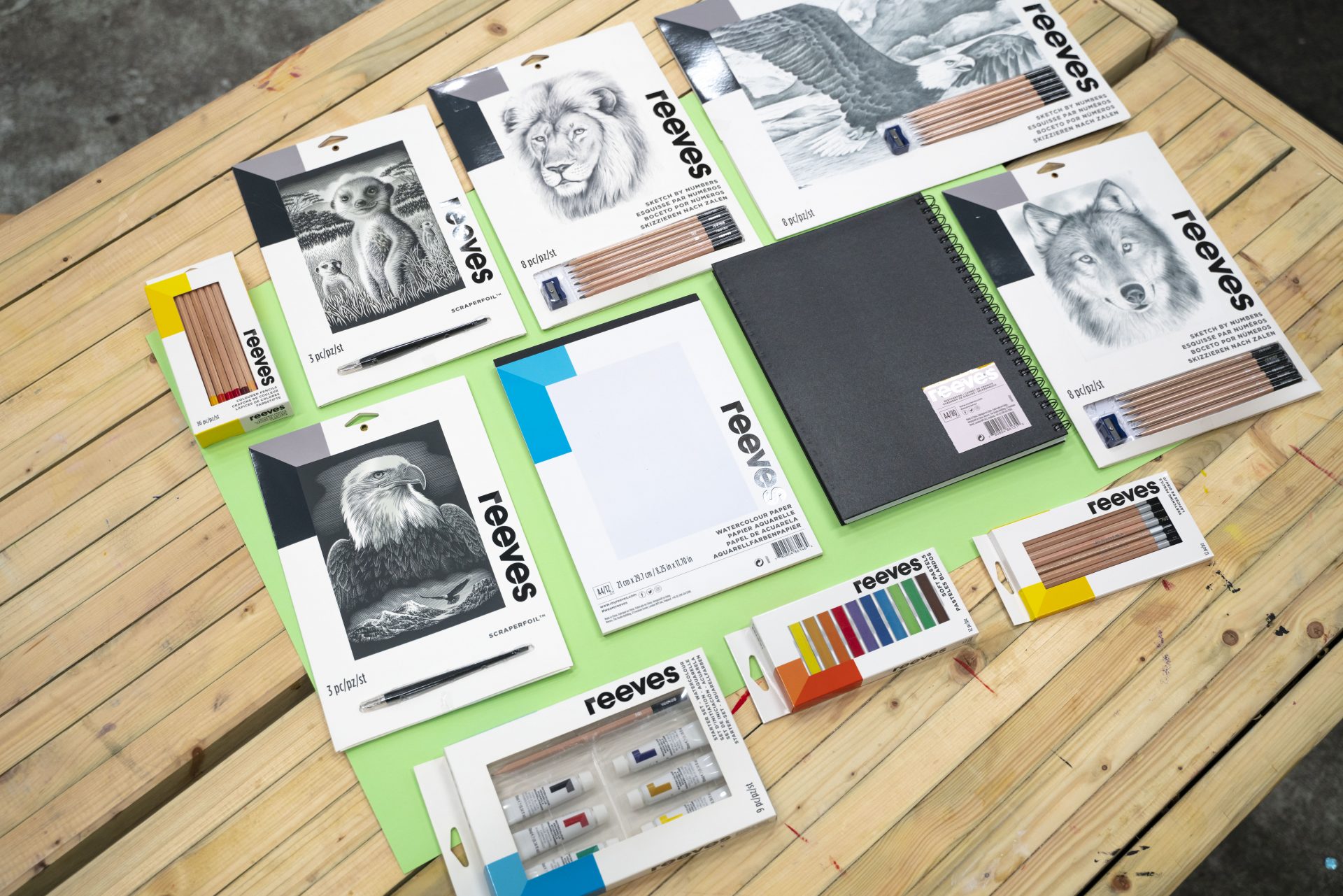 Animal magic
An amazing gift for anyone who wants to learn to draw animals or refine their techniques, this Elephant Kiosk exclusive box is packed full of high-quality art products with an animal theme. As well as four sketch-by-numbers sets (lion, eagle, tiger, wolf), there are two scraperfoil kits (meerkats, eagle) and a fantastic selection of art materials, including paint, pencils, pastels, watercolour paper and a sketchbook.
Learn to sketch animals gift art box, £17.99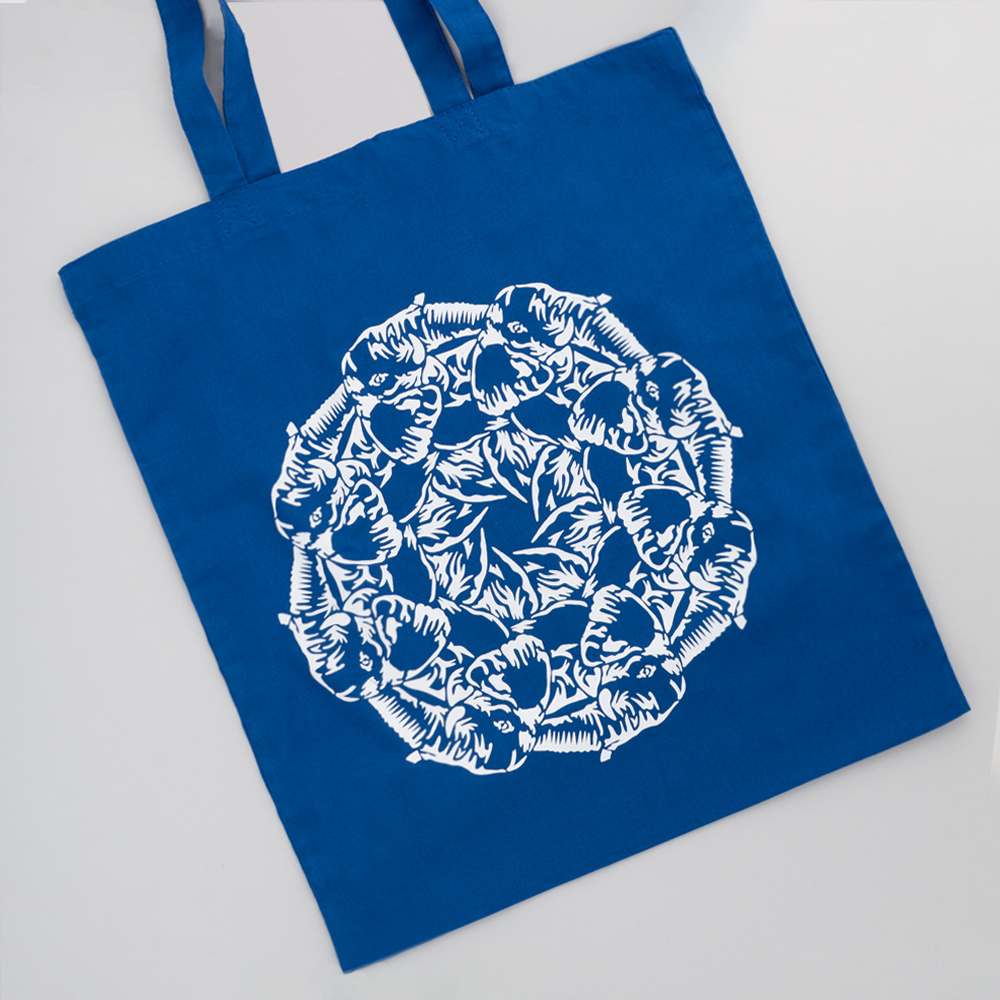 The DJ's gonna save us
Mateo Gabayet used to be a DJ, and the Mexican-born artist's continuing interest in dance and electronic music informs his current creative practice. His work combines painting and music, mixing and looping images to create rhythmic landscapes, such as the almost hypnotically repeating pattern on this handy tote bag.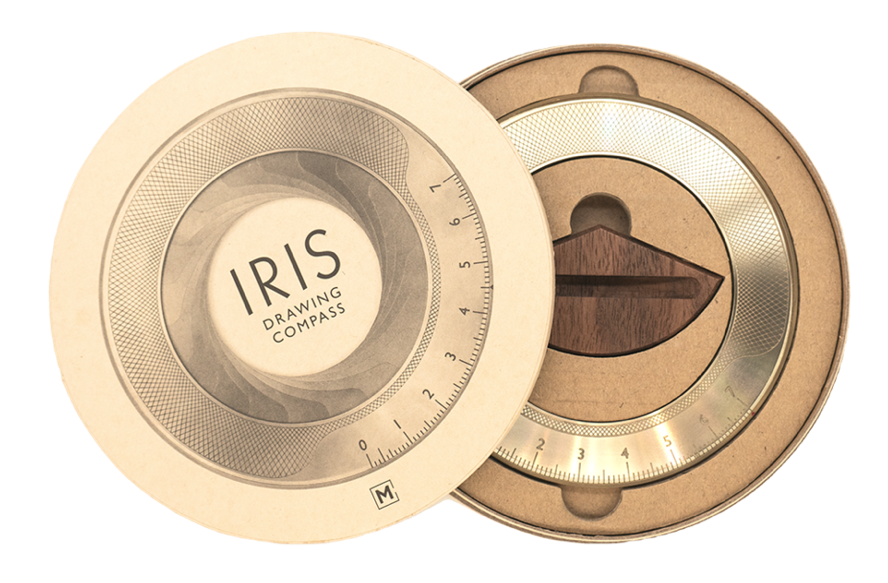 The circle of life
This drawing compass is a truly beautiful artist's tool with styling that evokes maritime history and a pleasing simplicity of movement. The aperture allows you to draw and measure circles, including concentric and shaded. The body is solid brass, and the leaves are corrosion-resistant stainless steel. This new model also features an enhanced grip.
Iris drawing compass by Makers Cabinet, £108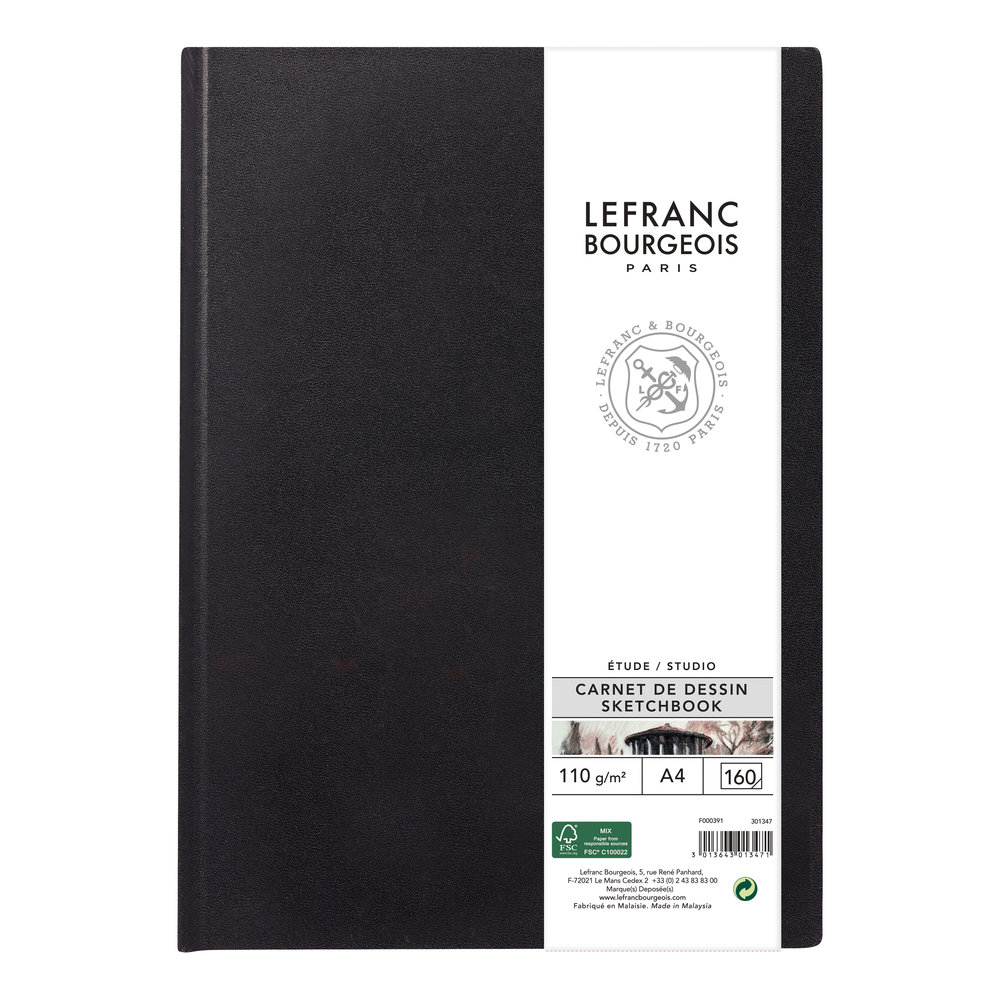 Join the book club
This stylish but practical sketchbook is available in four specifications (A4/A5 bound and spiral-bound) and contains 160 sheets of high-quality 110gsm acid-free paper. Each page is bright white with a slightly rough texture, making it perfect for use with charcoal, pastels and chalks, as well as pens, inks and pencils. Each book is hardback with a PVC cover to protect your work.
Lefranc Bourgeois Studio Sketchbook Bound A4, £8.99
Artisinal artistry
The Artisan is one of those stunning paintings in which you find something new every time you look at it. Dubin's use of brushwork to create texture and the collage of different materials is truly striking, with shapes and shades that pop out from the background. Dubin is a Peruvian artist living in New Jersey, and finds herself drawn to Kandinsky's principle of "inner necessity" in art.
Cynthia Pareja Dubin, The Artisan, £65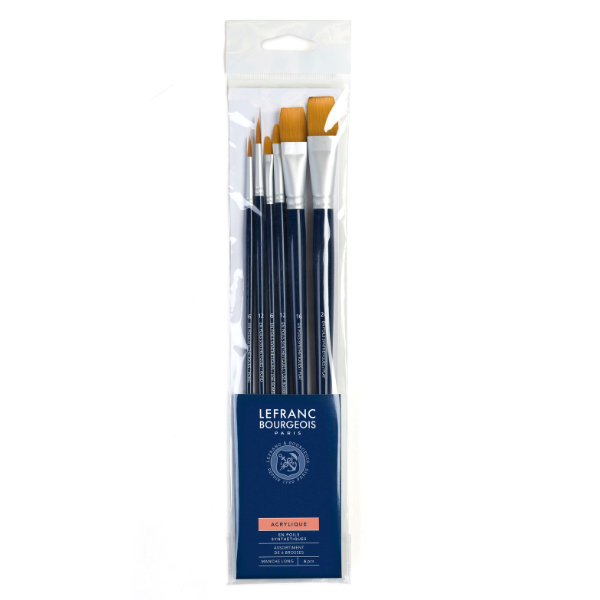 A brush with greatness
The firm synthetic fibres of these beautifully made brushes are specially blended for use with acrylics: they'll respond effectively when blending and loading colour. The set contains a selection shapes: the flat ones are perfect for backgrounds, while other tips are brilliant for details, outlines and creating shapes.
Lefranc Bourgeois fine acrylic synthetic brush set – long handle – multi-usage assortment of 6, £5.99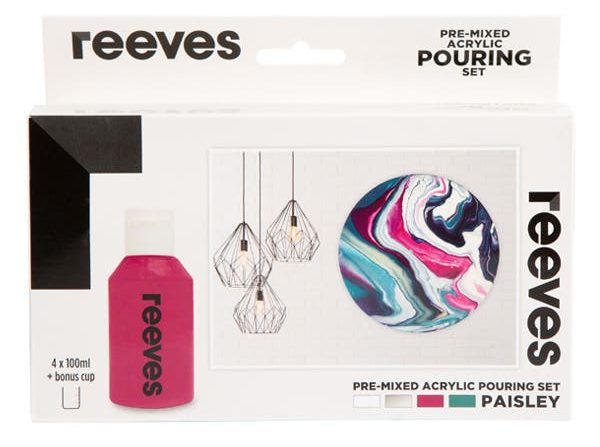 Mix masters
Acrylic pouring allows artists to create dramatic work that dries to a smooth, glossy finish. However, while the fluid technique is great for beginners, the paint must first be mixed with a special pouring medium… which means experimenting with ratios and recipes. Thankfully, Reeves have dispensed with this problem entirely, with pre-mixed paints that only need to be shaken up before they can be poured straight on to canvas or board.
Reeves pre-mixed pouring acrylic sets, from £11.99