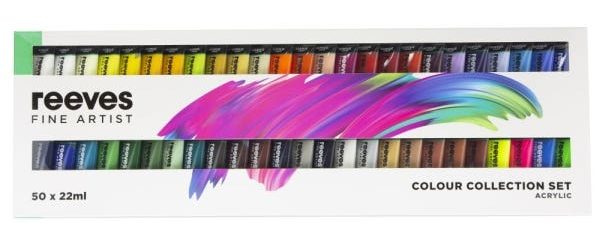 Always Chasing Rainbows
This excellent set of acrylics features a huge spectrum of colours, so it's perfect for those starting their acrylic journey, as well as more experienced artists. The high-quality paints are suitable for use on wood, fabric and glass as well as paper and canvas, and can either be diluted with water or squeezed straight from the tube for impasto styles.
Reeves Acrylic Paint Set 50 x 22ml tubes, £31.99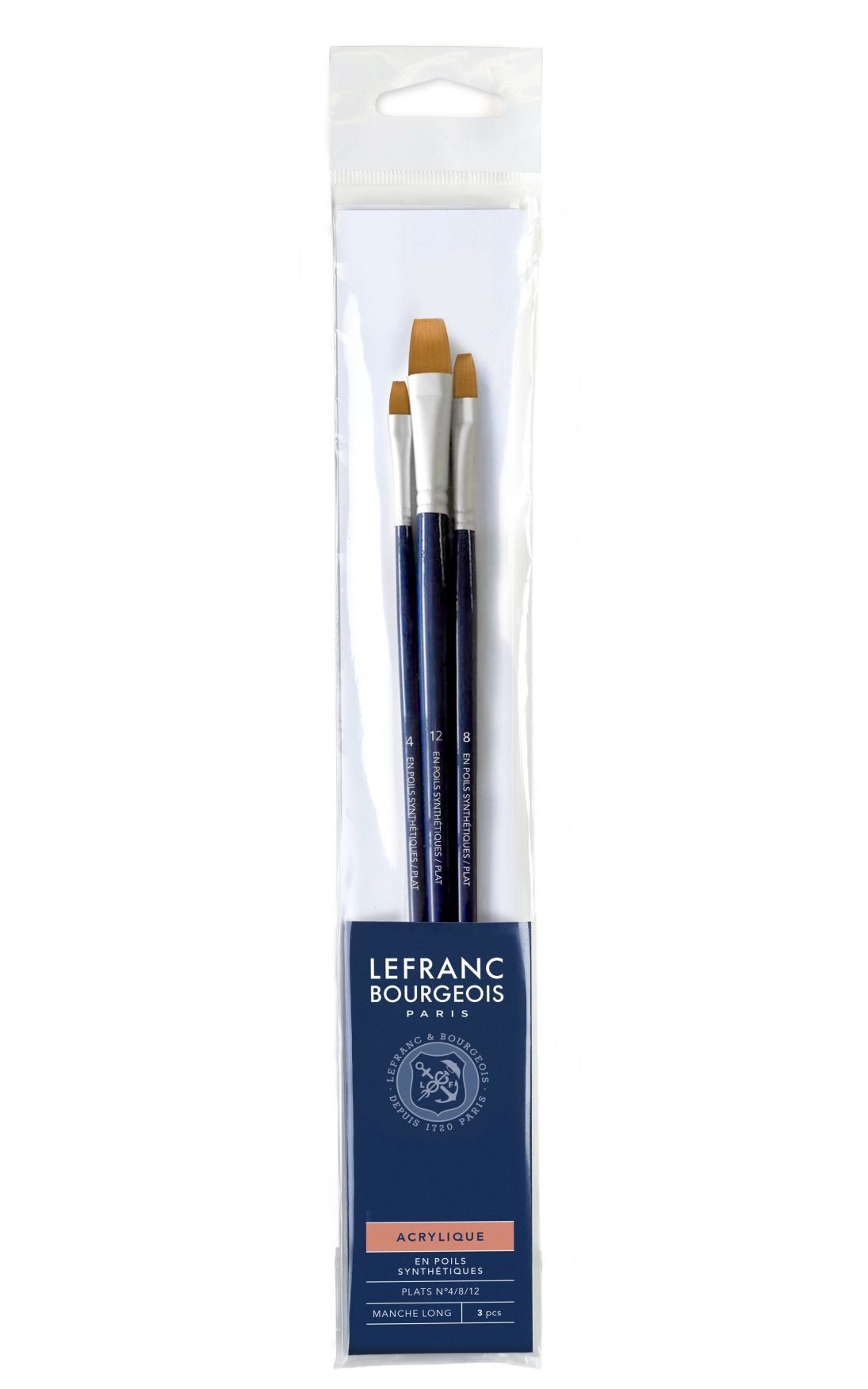 A Brush With Greatness
Did you know that paintbrush sizes are numbered from 0 to 20? The lower the number, the smaller the head so, for example, a size 4 is excellent for details. This set of three brushes (sizes 4, 8 and 12) is specially blended for acrylic use and the larger sizes are ideal for backgrounds, washes and flat tints.
Lefranc Bourgeois Fine Acrylic Synthetic Brush Set – long handle, flat No 4/8/12, £3.99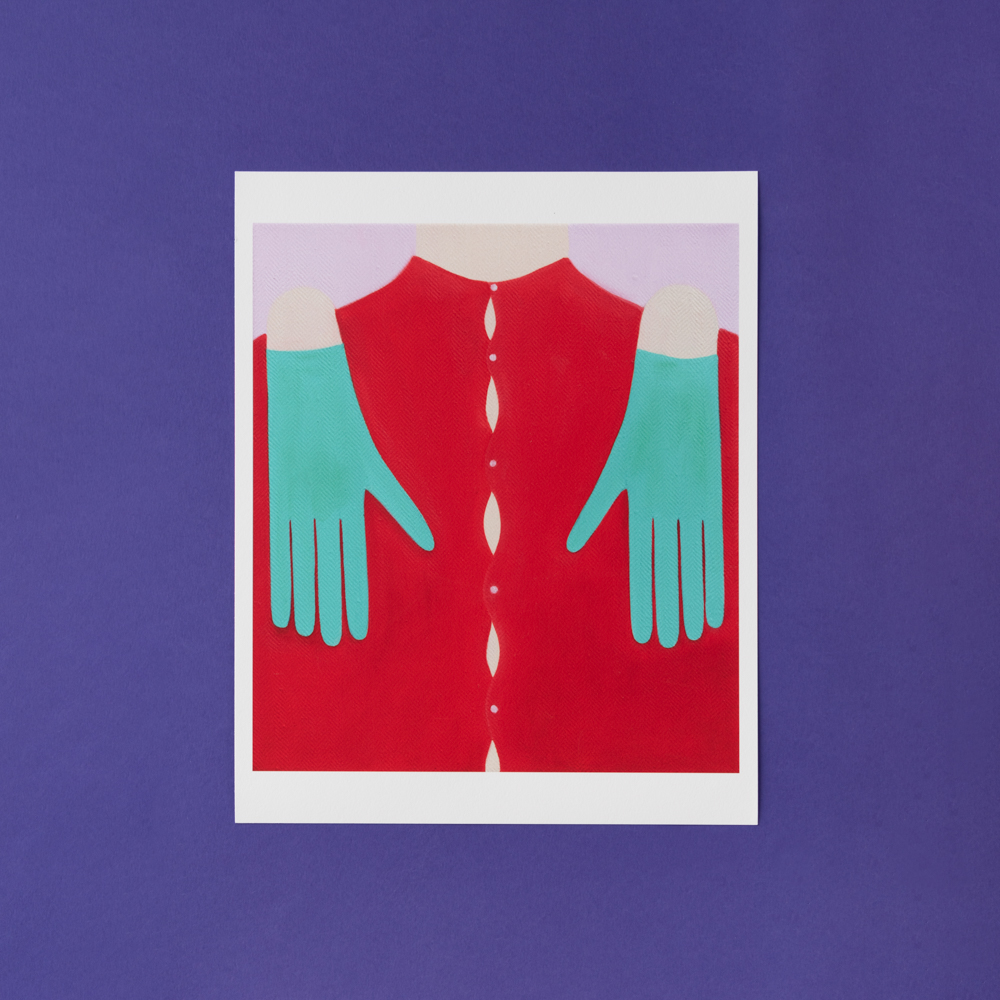 Hand in Glove
Hands are a familiar feature of Ellie MacGarry's paintings, which focus on exploring the concepts of physical touch and intimacy. However, this print marks is the first time MacGarry has enrobed the hands in gloves as she examines the idea of boundaries using the motifs of covered and uncovered skin. While the shirt reveals patches of bare skin, the hands are concealed. Whose hands are they, though? It remains a mystery. Buy one of the limited-edition prints and decide on your own answer.
Ellie MacGarry, Gloves (Green), £45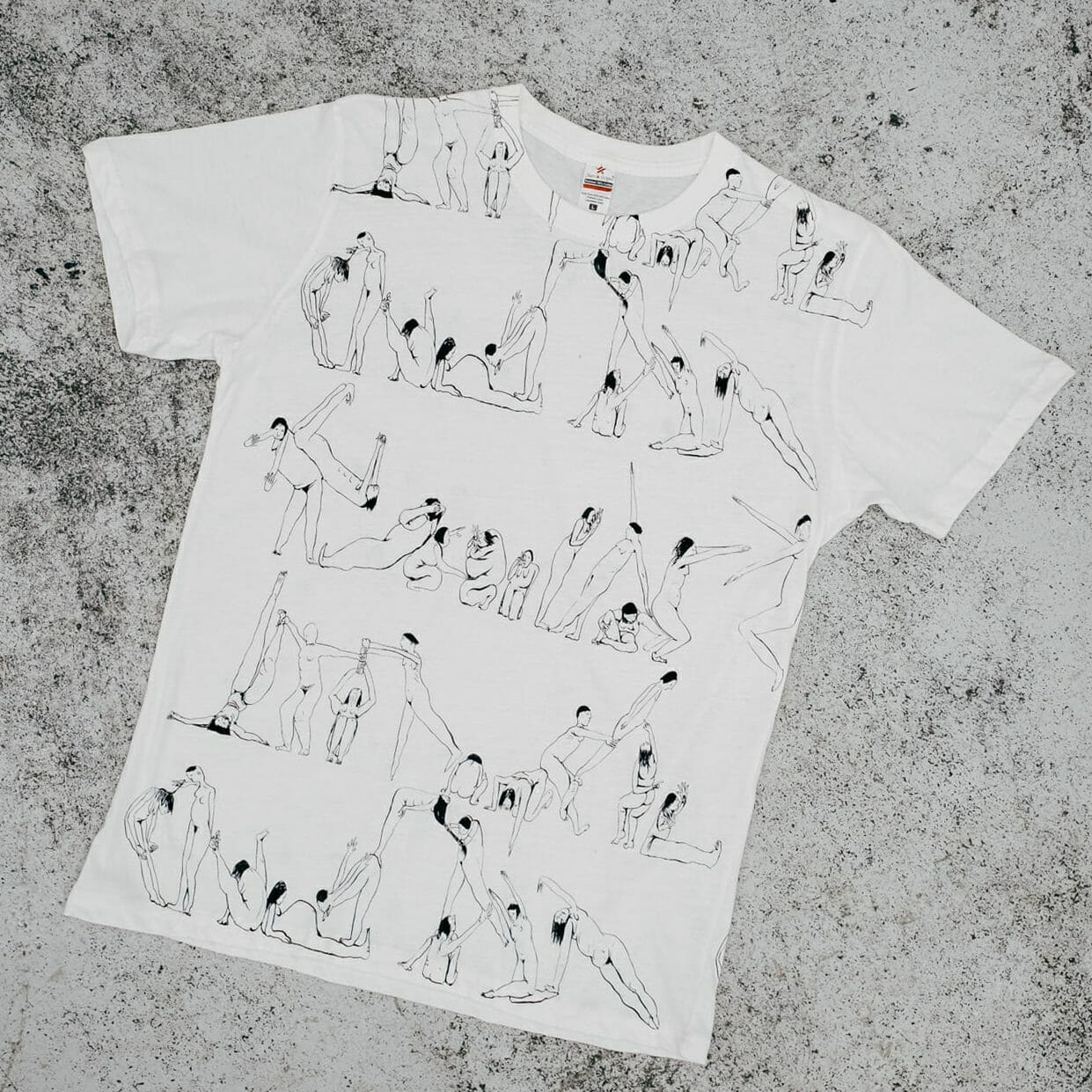 Figuring It Out
Four years ago, Jerwood Visual Arts commissioned Emma Cousin to produce work responding to the word "survey". In four galleries, Cousin created wall drawings of interlocking figures in an arpeggio structure, then the walls were repainted after the exhibition, which Cousin describes as "wonderfully ridiculous". The figures reappear on these limited-edition T-shirts, with all profits going to Solace Women's Aid and its work to support and rehouse female victims of domestic violence .
Emma Cousin Limited Edition T-shirt, £28.80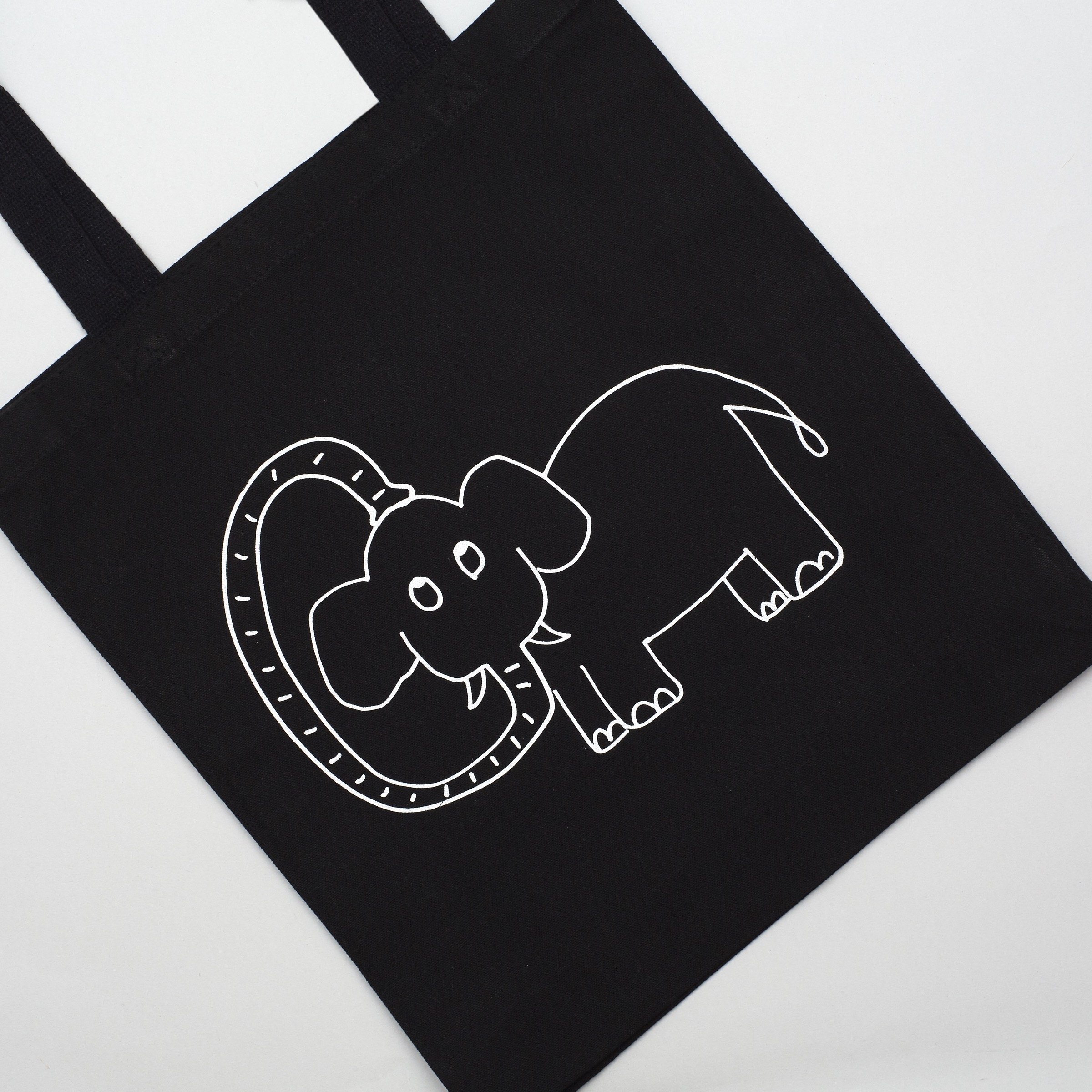 Bag for life
Ken Kagami is known for his wry take on life, whether he's creating remote controls in stone or working with stacks of toilet roll. This witty illustration was originally commissioned for Elephant's print magazine. The bag is made from 100% organic cotton and is roomy enough to carry books, magazines and (of course) art supplies.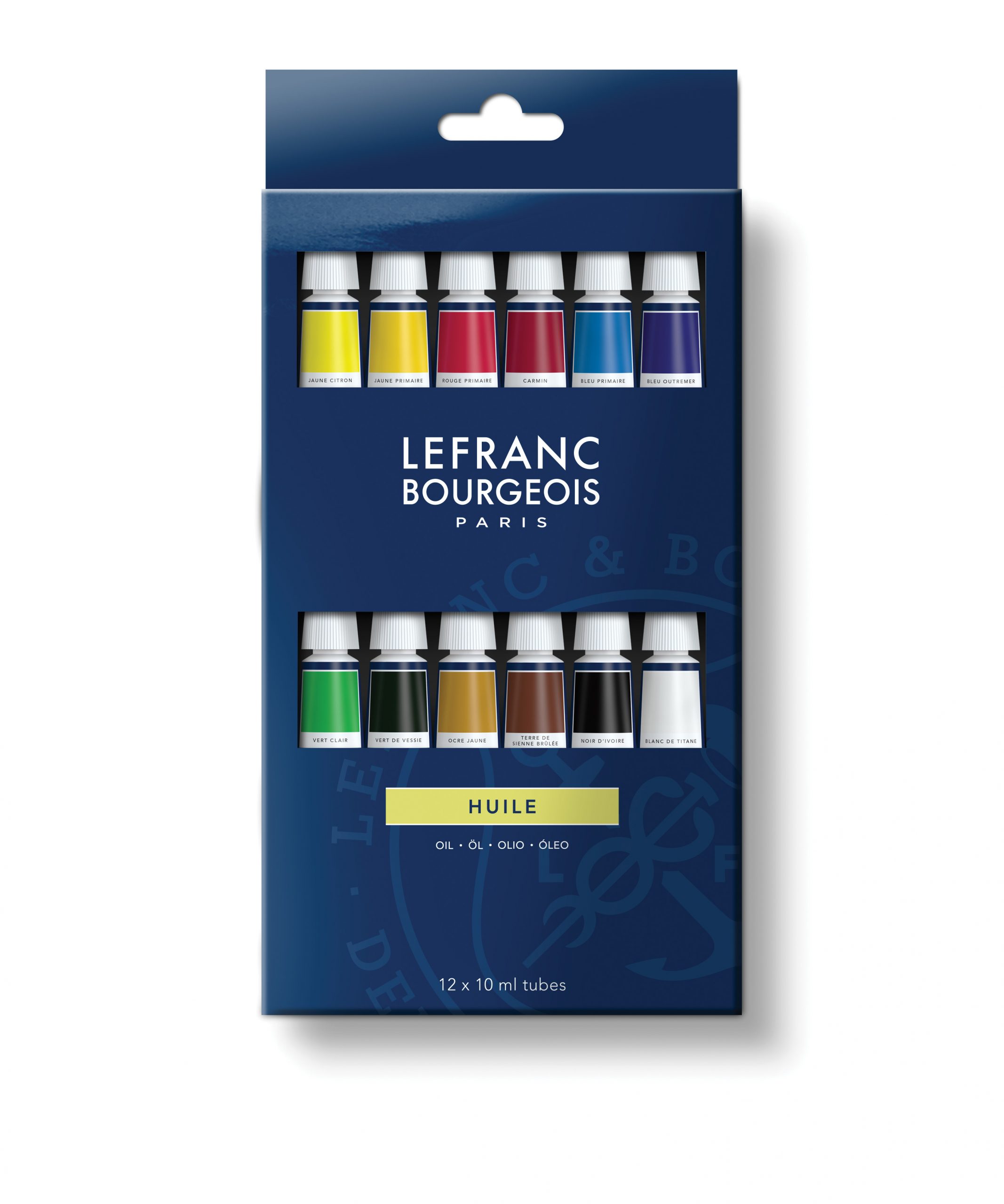 Oil's Well
Acclaimed manufacturer Lefranc Bourgeois has recently refined the production process for its oil paints, and they are now even more responsive to artists' requirements. Made without cadmium, these paints are more ecologically friendly than older formulations. This set of 12 features tubes of
Lemon Yellow, Primary Yellow, Primary Red, Carmine, Primary Blue, Ultramarine Blue, Light Green, Sap Green, Yellow Ochre, Burnt Sienna, Ivory Black and Titanium White.
Lefranc Bourgeois Fine Oil Colour Set 12x 10ml, £11.99
Say Yes to the Gesso
"Be prepared" may well be an old cliché, but it's based in fact. You'll get better results if you prepare, simple as that. When you're painting with acrylics, it can really help to prime your chosen surface first (and if you're not using canvas or paper, this is even more important). Gesso is the perfect acrylic primer: you apply it with a flat brush and it creates a flexible, non-cracking base for your painting.
Reeves Acrylic Additive Gesso pot 1 litre, £11.99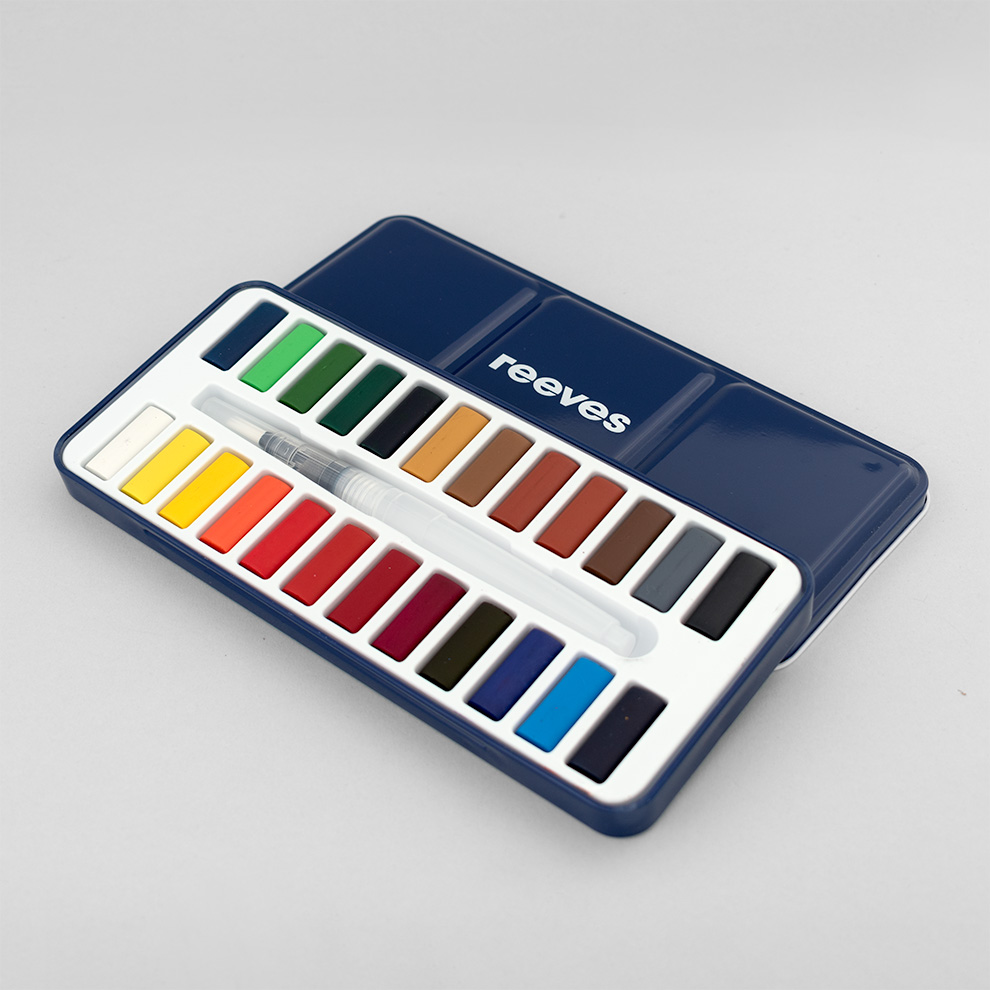 Perfectly Portable
This tin of watercolours is ideal for those "That's beautiful! I must paint it!" moments. It's compact and stylish and contains 24 pans. You don't even need extra water: just pre-load the waterbrush. The tin lid is also an excellent colour-mixing area. Grab some paper and you're good to go. And to paint!
Reeves Watercolour Tin Set, 24 Pans with Waterbrush, £11.99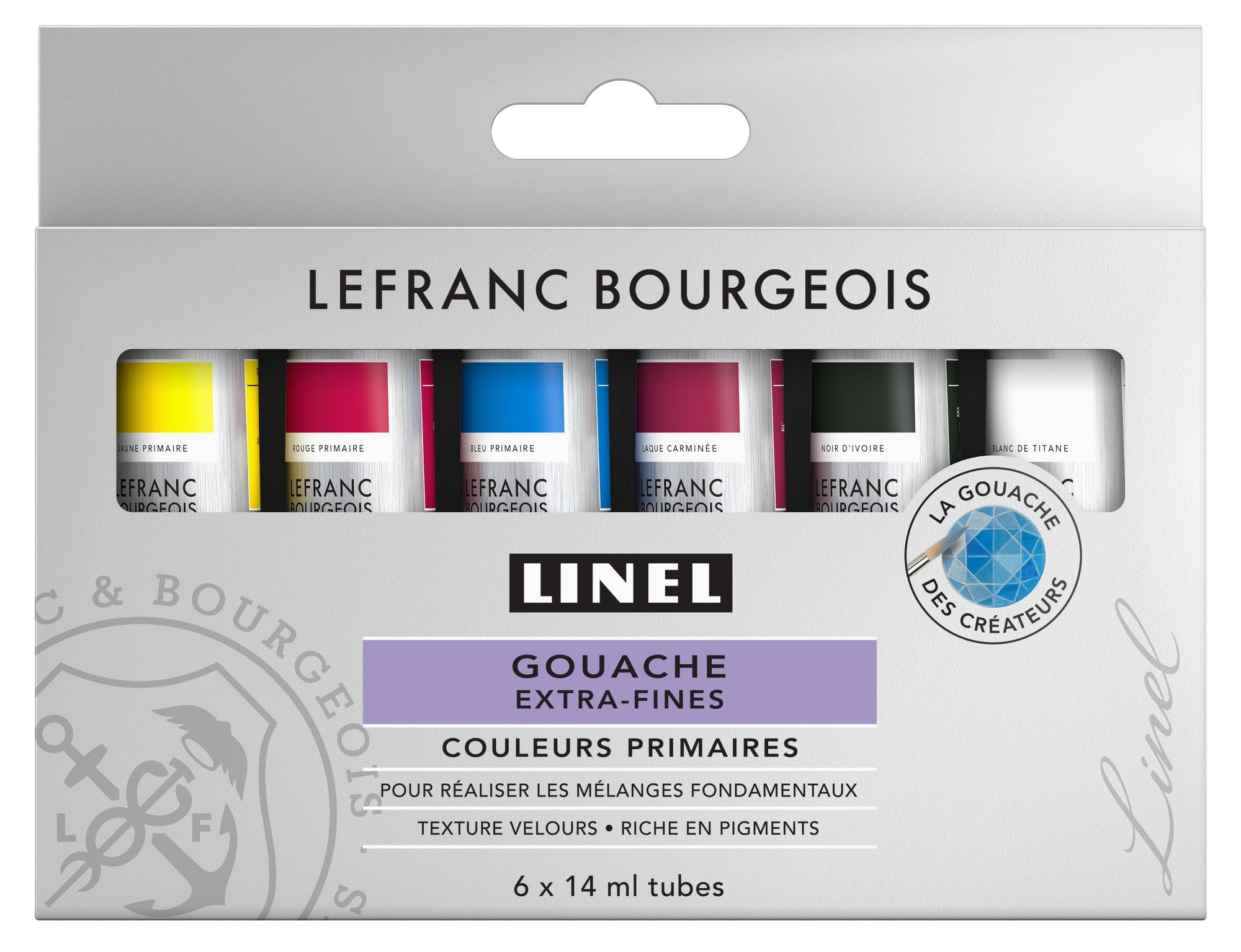 On Your Marks, Get Set, Gouache!
The Linel range is a favourite with artists because of its excellent coverage. This sampler gouache set contains six 14ml tubes: Primary Yellow, Primary Red, Primary Blue, Carmine Lake, Ivory Black and Titanium White. Colour mixing is simple, it's easy to paint light tones over dark, and the opaque paint dries to a gorgeous matte finish.
Lefranc Bourgeois Extra Fine Gouache Set: primary, £19.19