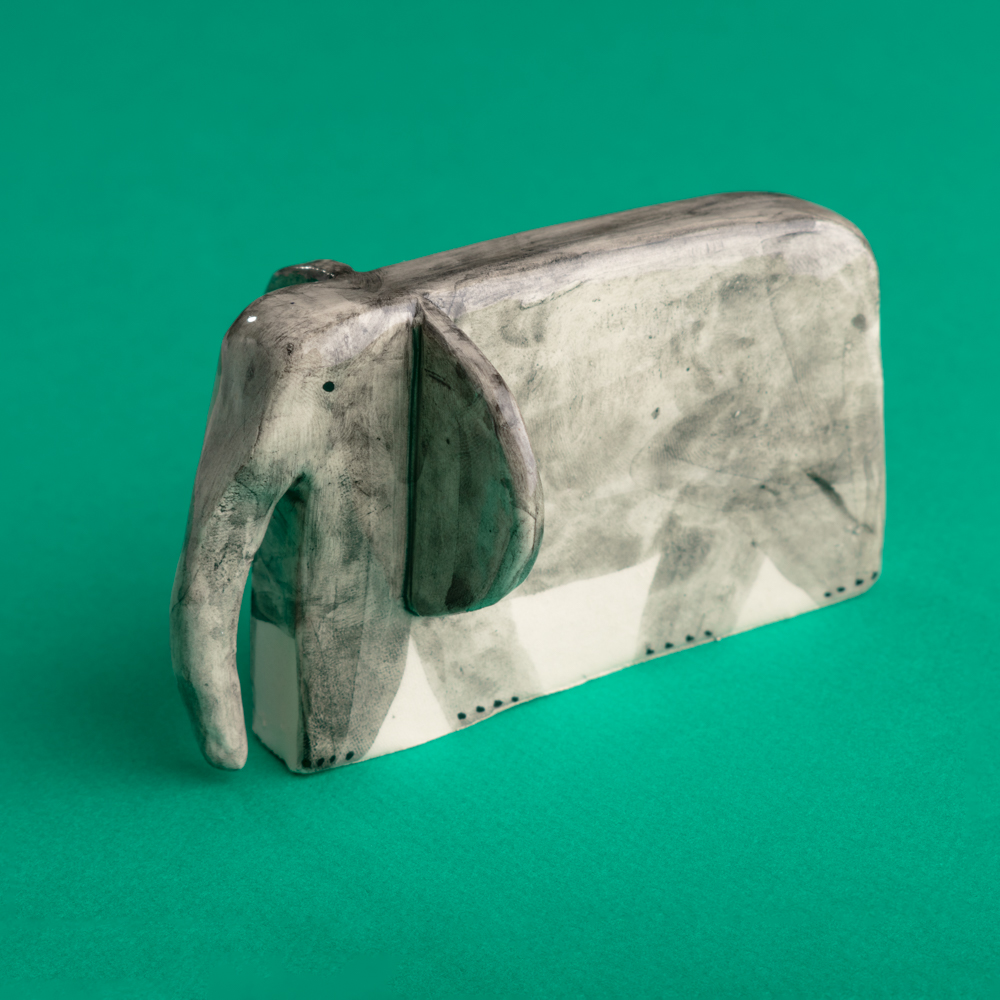 Herd of Elephants? Course You've Heard of Elephant
We're launching our own family of little Elephants, starting with these fabulous limited-edition ceramic sculptures, hand-created by Alex Sickling. She has given each little Elephant its own expression, and has added beautiful detailing to the eyes and toes. Sickling is based in Newcastle, and her ceramic objects are part of her exploration of the process of image-making.
(Alex Sickling, ceramic elephant ornaments, £45)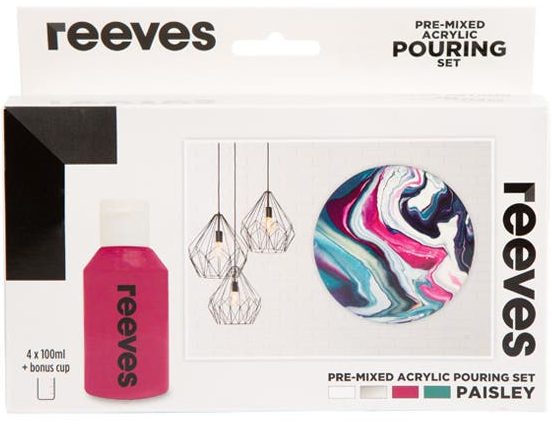 Poured to Perfection
Master acrylic pouring at home without stressing about ratios or recipes. These specially formulated paints are already pre-mixed with just the right amount of pouring medium. You can pour straight from the bottle, or mix colours into the pouring cap. Touch dry in around four hours (fully dry in around 24), the paint has a soft satin finish. Each set contains 4x100ml pre-mixed colours and a 100ml pouring cap, and there are four available colourways: Paisley, Autumn, Jewel and Magnolia.
(Reeves pre-mixed acrylic pouring paints, £25)
Heroes in a Half Pan
The perfect kit to help you to create watercolours on the move: a stylish, lightweight black enamelled box containing 12 half pans of watercolour paint, plus professional watercolour paper made from 100% cotton (18x26cm). Shades include Lemon Yellow, Winsor Yellow, Winsor Red, Burnt Sienna, Raw Umber, Ivory Black, Yellow Ochre, Permanent Sap Green, Winsor Green, French Ultramarine, Prussian Blue and Permanent Carmine.
(Winsor & Newton Professional Watercolour Black Box set and Pro Paper, £34.99)
Paint, Just a Little Bit Greener
We all need to do our bit for the planet, so our acrylic paint sets are sustainably packaged in FSC certified card and almost totally recyclable. (We operate a free return scheme for used lids and tubes.) This set of acrylics is part of Elephant's new range of environmentally conscious paints that give a high-quality finish at an affordable price point. They're non-toxic, suitable for use on paper, canvas, fabric and wood, and perfect for artists of every ability.
(Elephant Essential Acrylic Artist Paint Set, 20x21ml tubes, £25.50)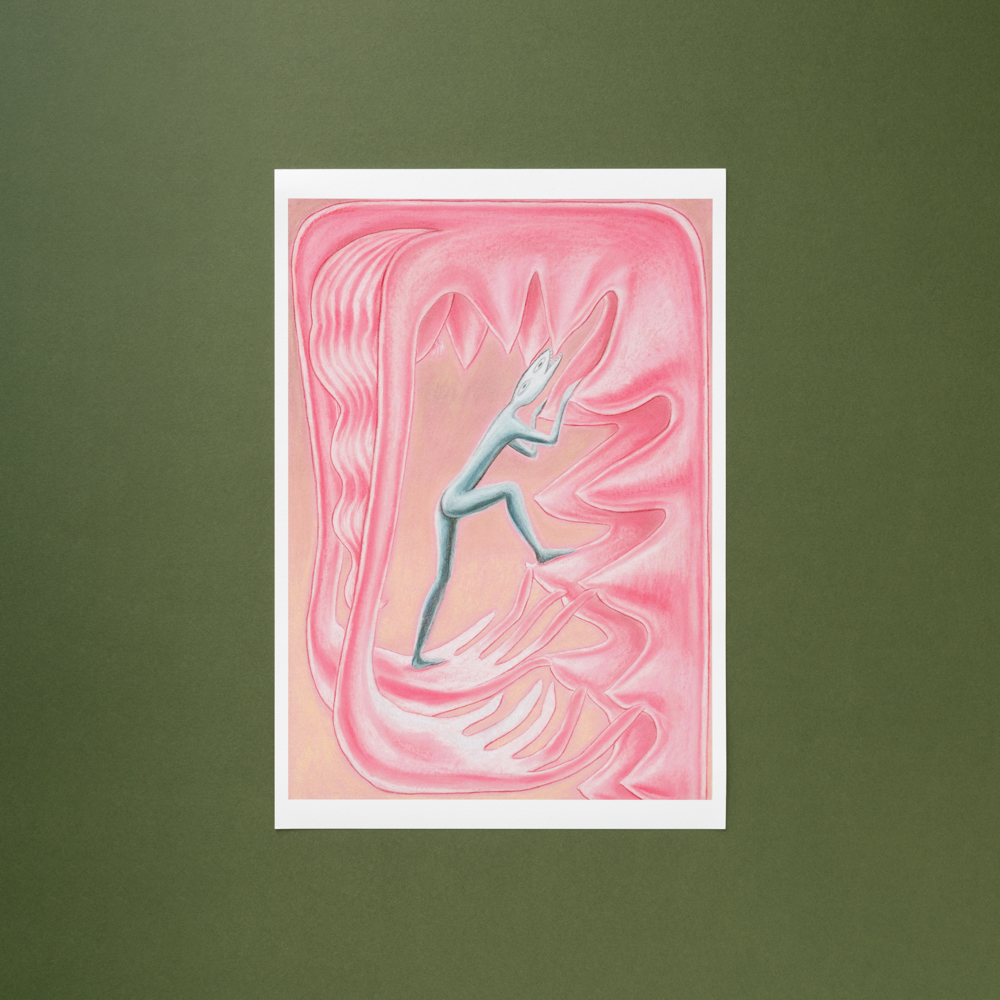 Mother Love
Subtlety, protection, entrapment… Alicia Reyes McNamara's Mamá entices the eyes and stirs the emotions. Is the central figure safe, or looking for an escape? Mexican-Irish-American McNamara often uses water as a symbol in her work, referencing her cultural fluidity. During lockdown, McNamara processed her anxieties by creating a series of drawings that soon became a vivid exploration of rituals surrounding mourning and healing. This print is available in a strictly limited edition of 50, including a certificate of authenticity.
(Alice Reyes McNamara, Mamá, £95)
The Finest Fineliners
These Winsor & Newton fineliners work for every style of sketching. The longer barrel allows for a comfortable and flexible grip, while the smoothly tapered nib gives a reliable, consistent ink flow, meaning you can draw confidently. The ink is water-resistant and non-fading, and each pen in this set has a different nib size: 1mm, 0.8mm, 0.5mm, 0.3mm and 0.1mm.
(Winsor & Newton Fineliner Black Assortment Set, £12.80)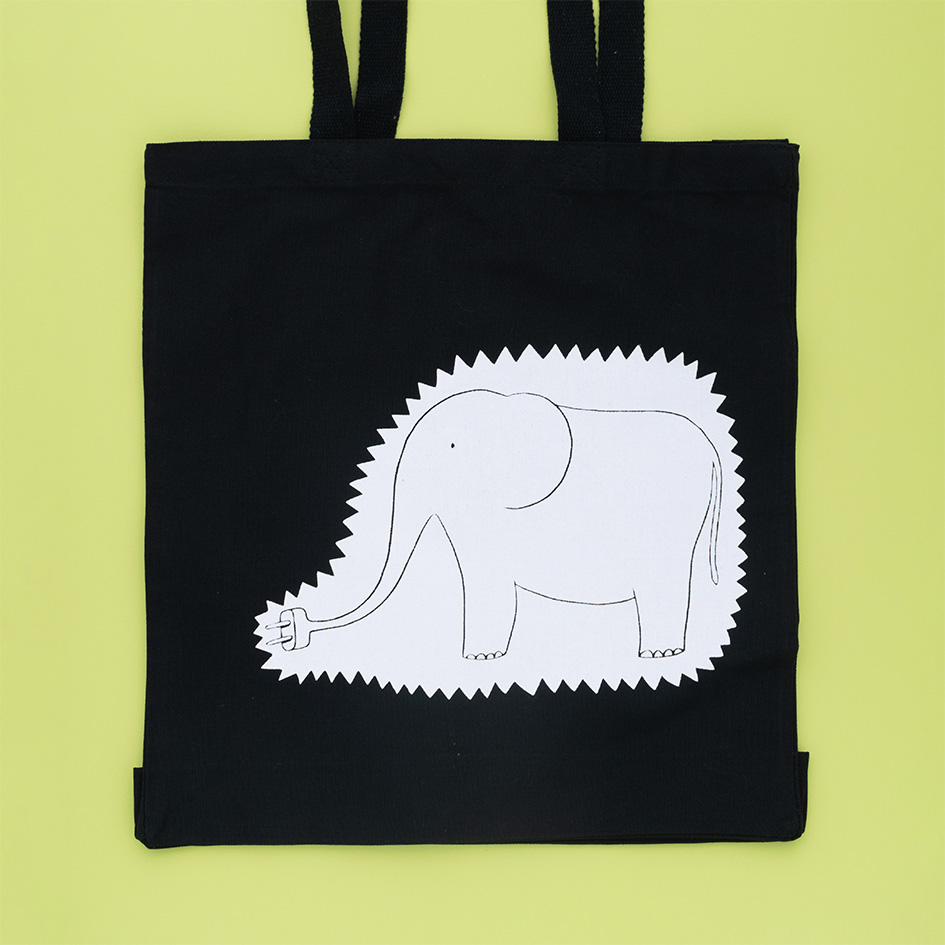 It's in the Bag
Created exclusively for Elephant Kiosk, this screen-printed tote bag features an elephant who's definitely "plugged in" to the latest trends. Nicholas Blechman's offbeat tote is perfect for carrying art supplies, books and magazines.
(Nicholas Blechman Tote Bag, £15)