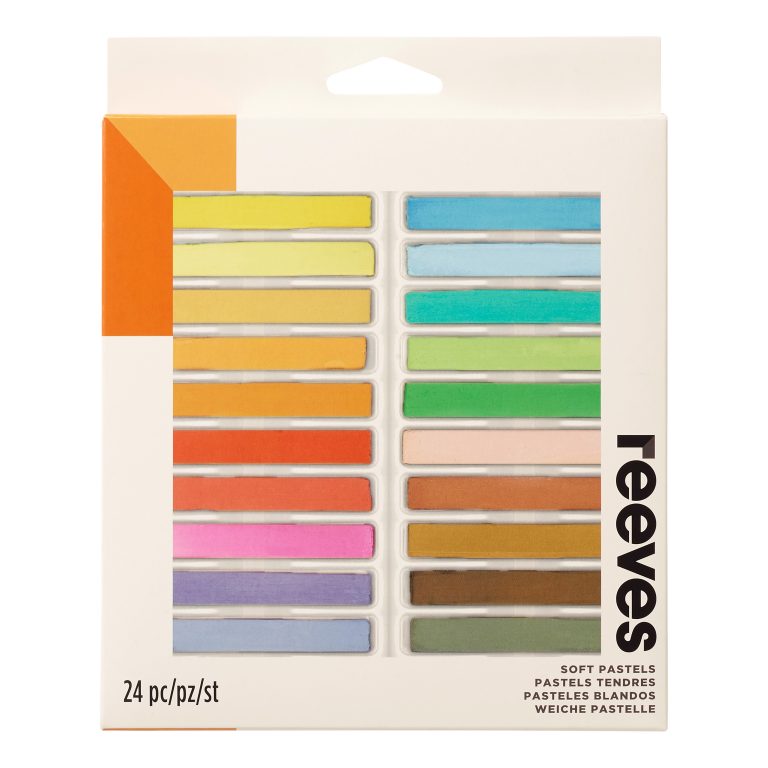 Pastel Perfection
There's something decidedly satisfying about the swoosh of a soft pastel drawn slowly across paper.  Experience the immediate impact for yourself with this handy set of 24 soft pastels from Reeves. Offering endless possibilities to blend the saturation and shade depending on your mood, the dry colour glides onto the surface directly and stays vibrant for longer..
(Reeves Soft Pastels – Set of 24, £9.99)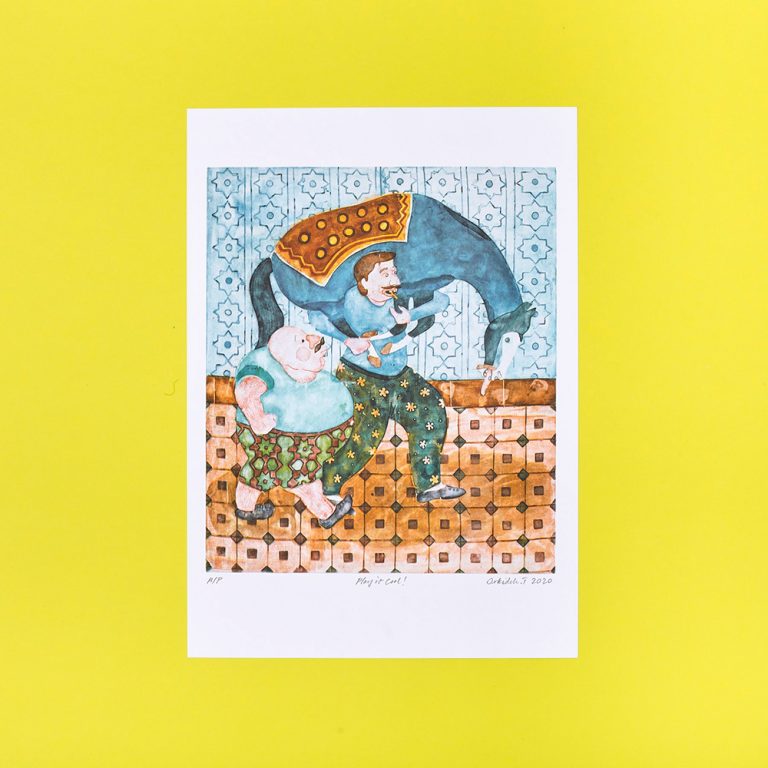 A Print You Can't Say Neigh to
What are the characters in Orikdeh Torabi's Play It Cool! painting of little-and-large figures carrying a horse up to? Are they borrowing the gee-gee, or maybe even stealing it? Whatever the backstory (and the cartoony feel encourages you think about a wider story), the Chicago-based artist's painting is a work of cheek and wit that will brighten up any wall. This risograph print is a signed limited edition of 50.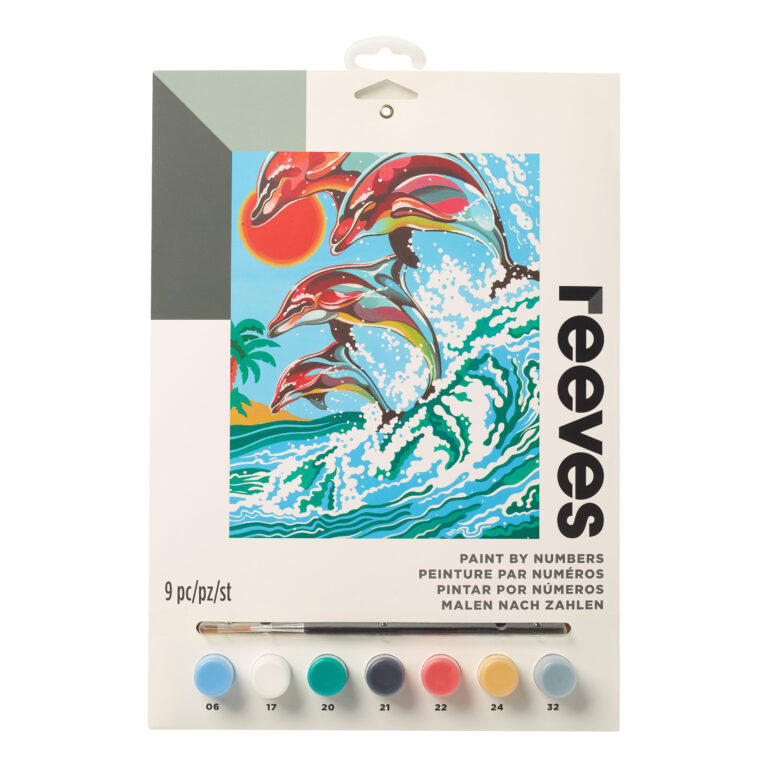 Make Painting as Simple as 1, 2, 3…
Take to the waves with this playful paint-by-numbers set, perfect for kids and indeed anyone looking to while away an afternoon with a paintbrush. Choose to either follow the numbers rules of numbers or decide to go off piste and employ your own creative colour scheme. The only limit is your imagination.
(Reeves Paint by Numbers – Medium, Dolphins, £4.99)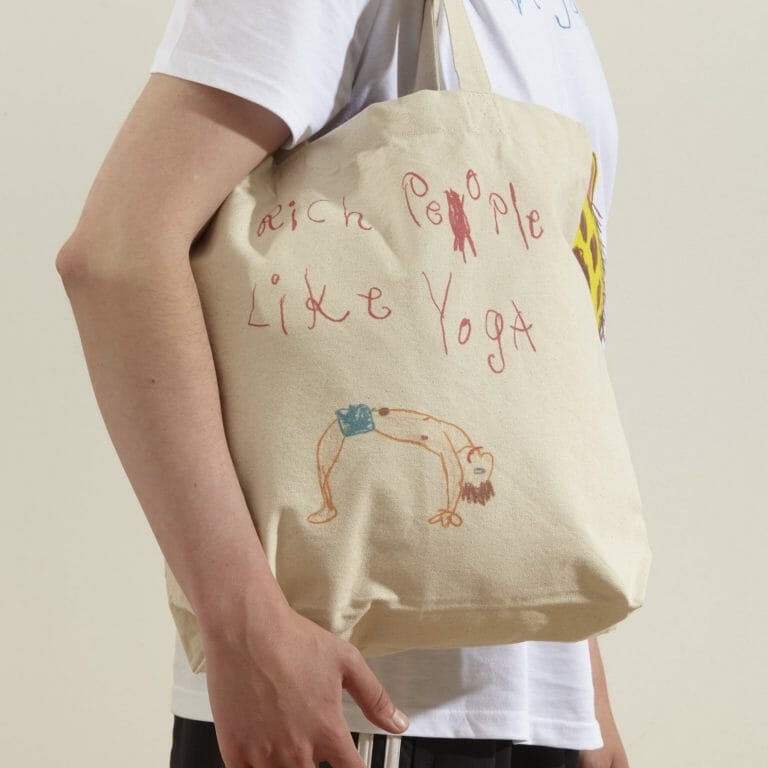 Totes Amazing!
Yoga's ancient roots as a Hindu spiritual practice are more than little at odds with its modern existence as a means for stressed mums and office workers to stretch out their aches and pains. That's the clash at the core of Chinese-born artist HIN's statement tote. Rendering the text in childlike font takes the sting out of the statement, in a way typical of HIN's irreverent and playful style. This limited-edition tote's design is from the artist's self-published book, Adam & Eve. Printed on thick and supple Fairtrade cotton canvas, it's perfect for the workout studio.
(Rich People Like Yoga Tote Bag, £25)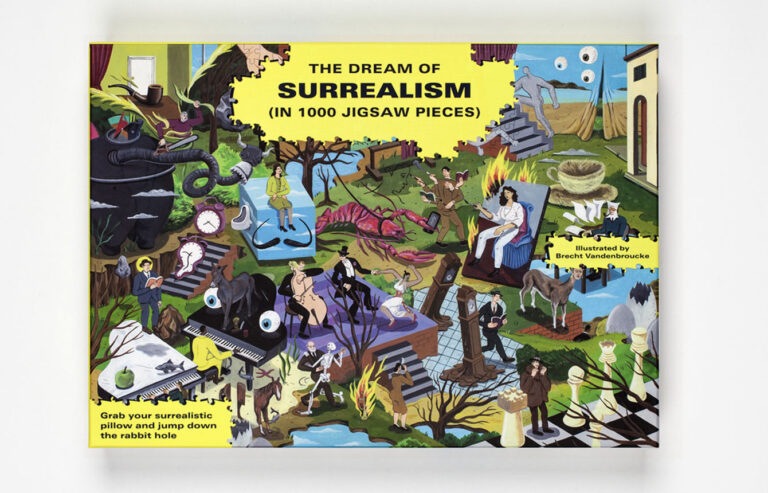 Can You Master a Surrealist Jigsaw?
Belgian cartoonist and illustrator Brecht Vandenbroucke's dizzying image takes jigsaw enthusiasts through the looking glass with this 1,000-piece challenge. Wander the abandoned streets of a Giorgio de Chirico city and follow Salvador Dalí's moustache as Sigmund Freud dances a tango with a skeleton. Meanwhile, lobsters answer the phone and donkeys keep the lids down on grand pianos…Vandenbroucke's busy, absurdist style will keep puzzlers entertained long after the final piece is placed.
(The Dream of Surrealism, £14.99)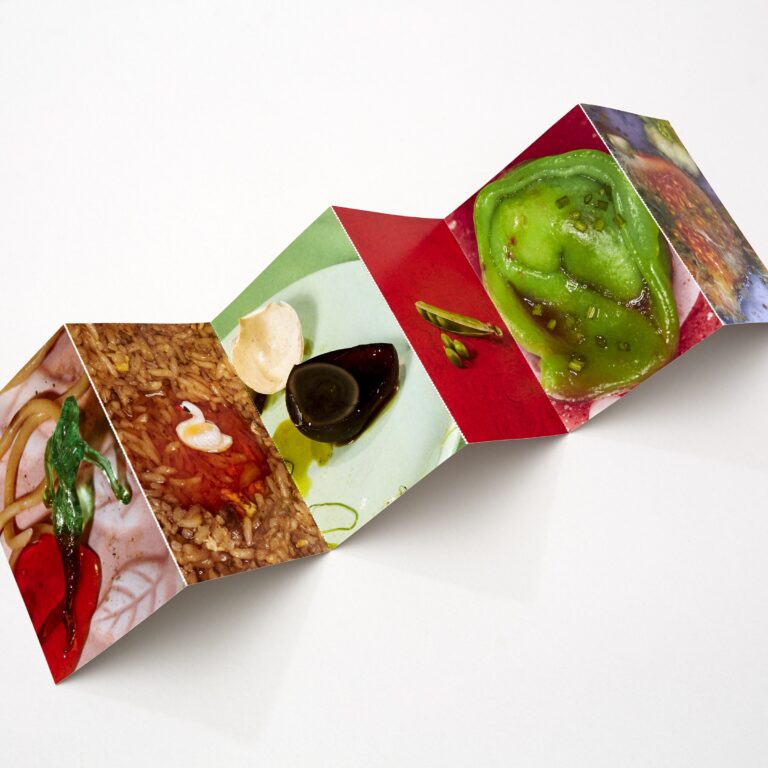 Pick a Card, Any Card…
The sticky, sweaty and downright seductive work of British photographer Maisie Cousins comes to life on this colourful bundle of six postcards (plus a bonus Christmas card). A close-up romp through sumptuous landscapes of giant vegetables and oversized dumplings, lakes of soy sauce and oceans of gelatinous goop, they're perfect for pinning on an inspiration board or as Christmas cards for creative friends.
(Maisie Cousins Card Bundle, £7)