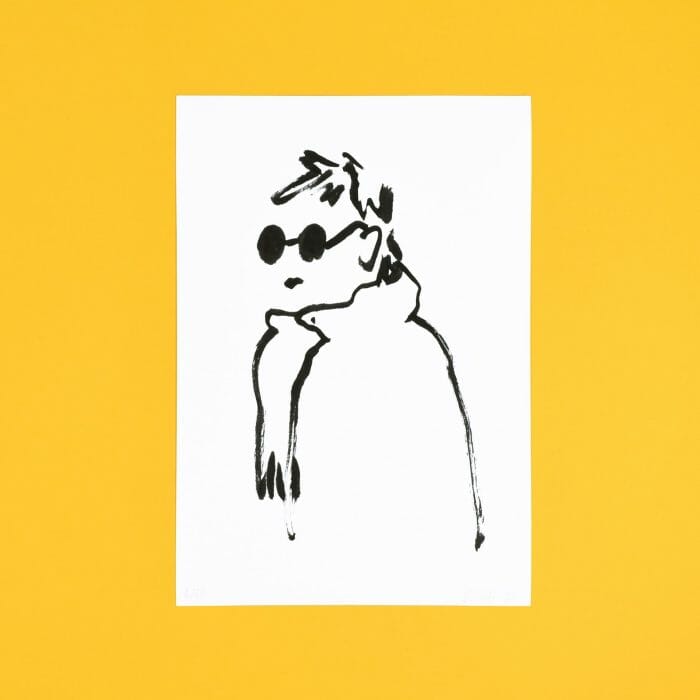 Read Between The Lines of an Evocative Print
Rediscover a sense of mystery with the Shady Lady print, the creation of London-based illustrator Lucia Vinti. Drawn in evocative black ink, Vinti's expressive graphic lines conjure scenes from everyday life, from a lone figure on a street corner to a waiting friend on a park bench. In this limited-edition print the titular lady in sunglasses, painted from life at Potters Field by the Thames, moves through the frame with her scarf tucked around her before disappearing into the crowd once more.
Watercolour Meets Pencils
Light and portable quality, watercolours have been a favourite of artists on the go for centuries. But why not try this set of water soluble sketching pencils instead? They're perfect for packing in a rucksack on a long walk, or for bedding down with on a rainy afternoon at home. No need to prepare brushes or a clear surface: just get out your pencils and draw. If you want to introduce further effects, from blending to shading, just add water later…
(Winsor & Newton Studio Collection Watercolour Pencils 12 set, £15)
A Diary in Drawings
When your day job is organising exhibitions, talks and events with an incredible array of artists, writers and celebrities perhaps it's no surprise that you sketch instead of keeping a traditional diary. The scribbles of curator extraordinaire Hans Ulrich Obrist of The Serpentine Gallery are collected in Are You Here?, a compendium of absent-minded creativity rendered in flashing reds and meandering blacks. One man's doodles becoming an art object in their own right.
On Your Marks, Get Set, Draw…
Reeves' sketching sets give you everything you need to climb the drawing ladder, providing a high-quality sketchbook, a pencil set and a sample sketch by numbers guide to kickstart doodling beginners. Perfectly portable for nature-lovers and great for sharing at home too, this set is sure to inspire confidence whatever your starting level.
(Reeves Sketching Set Bundle, £17.99)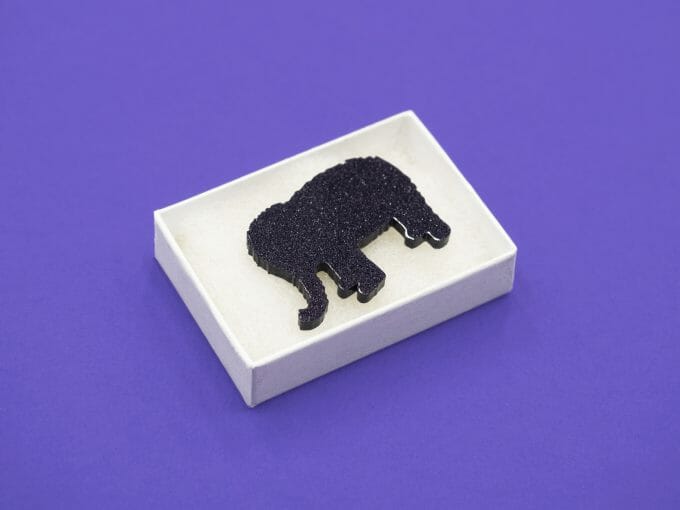 Stick a Pin In It
Want to wear your love of Elephant on your sleeve? Or whatever other part of your body you can attach something to? Then this is the handmade acrylic broach for you. London-based jewellers Tatty Devine have taken the magazine logo and turned it into a sweet wearable keepsake to mark the magazine's 10th anniversary. Pin it to your trunk. Sorry…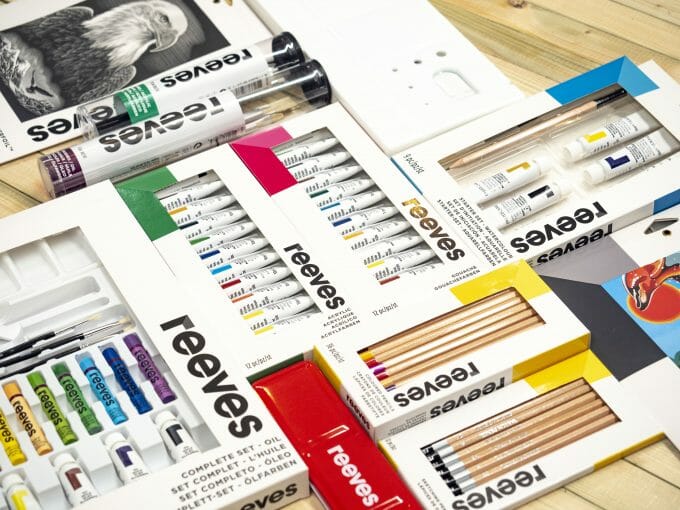 Set Yourself Up Perfectly
Finding it hard to choose where to start when it comes to artist materials? Searching for a gift for a creative person in your life? This Reeves art set is the perfect solution to both problems, with oil paints, acrylics, gouache, watercolours, sketching pencils, soft pastel and specialist brushes. It's perfect for anyone looking to experiment: all the mediums you could ever want are there for you to dip into. Playful and expressive, this art box promises an opportunity for boundless imagination.