Oh, We Do Like to Be Beside the Seaside
Sunlight absolutely blasts out from Maisy Summer's Croatian beach, it's as if you can feel the warmth of the pale-gold sand. Coming closer, swirls of green seaweed play in the shallows and beachgoers relax in the bay. Basically, this is the kind of delightfully detailed picture you need above your desk: it plucks you from the tedium of Zoom and into the world of holiday. Available in a signed limited edition of 80.
(Maisy Summer, The Beach print, £45)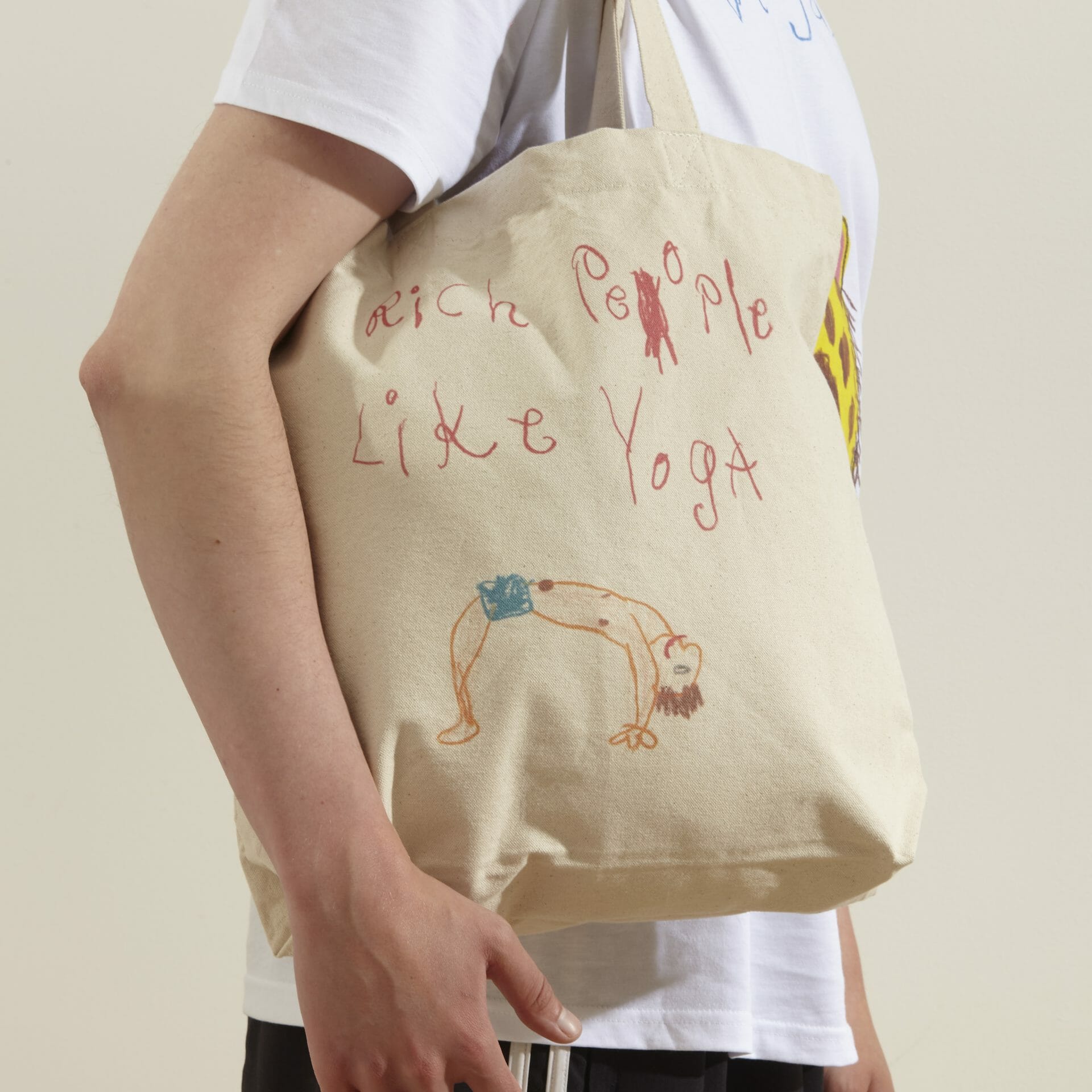 Totes Appropes
This subtly satirical exercise bag will surely make your fellow yogis smile – it's an excellent example of the artist HIN's idiosyncratic style, which uses childlike language and representations to offer humorous opinions on everything from modern consumer culture to global politics. This particular image comes from HIN's book Adam & Eve. Available exclusively at Elephant Kiosk, the limited-edition tote is printed on Fairtrade cotton canvas… and yes, it can fit a yoga mat.
(HIN, Rich People Like Yoga tote, £25)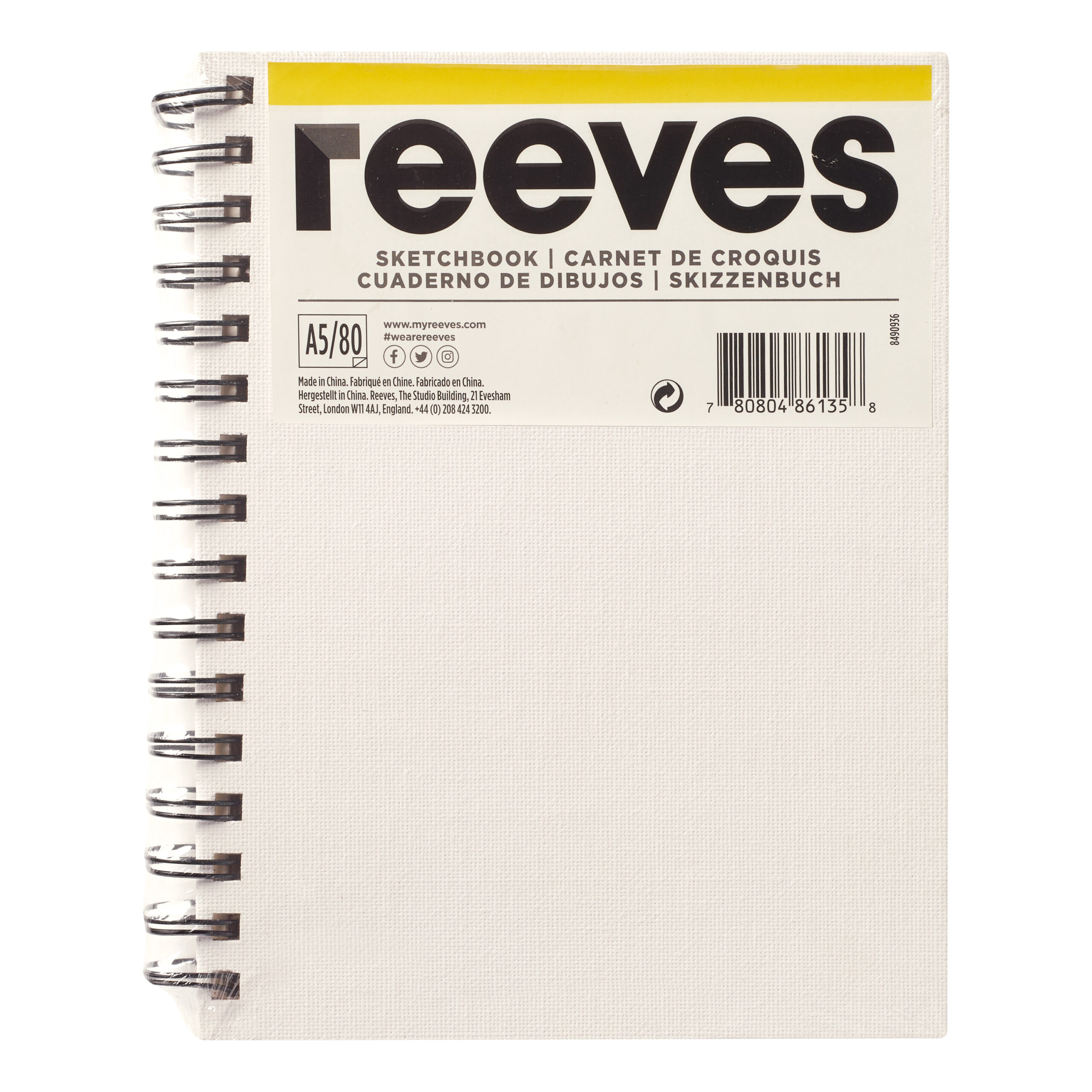 Quick on the Draw
This A5 sketchbook is the perfect size for your work bag or your laptop case, so you can take it anywhere (and maybe more excitingly, bin the screen and allow yourself to be inspired by the world around you). The high-quality paper is suitable for pastel, pencil and marker work, and the hardback cover is reasonably drop-proof – and because it's blank, you can personalise it.
(Reeves Hardback Sketchbook, A5, £5.99)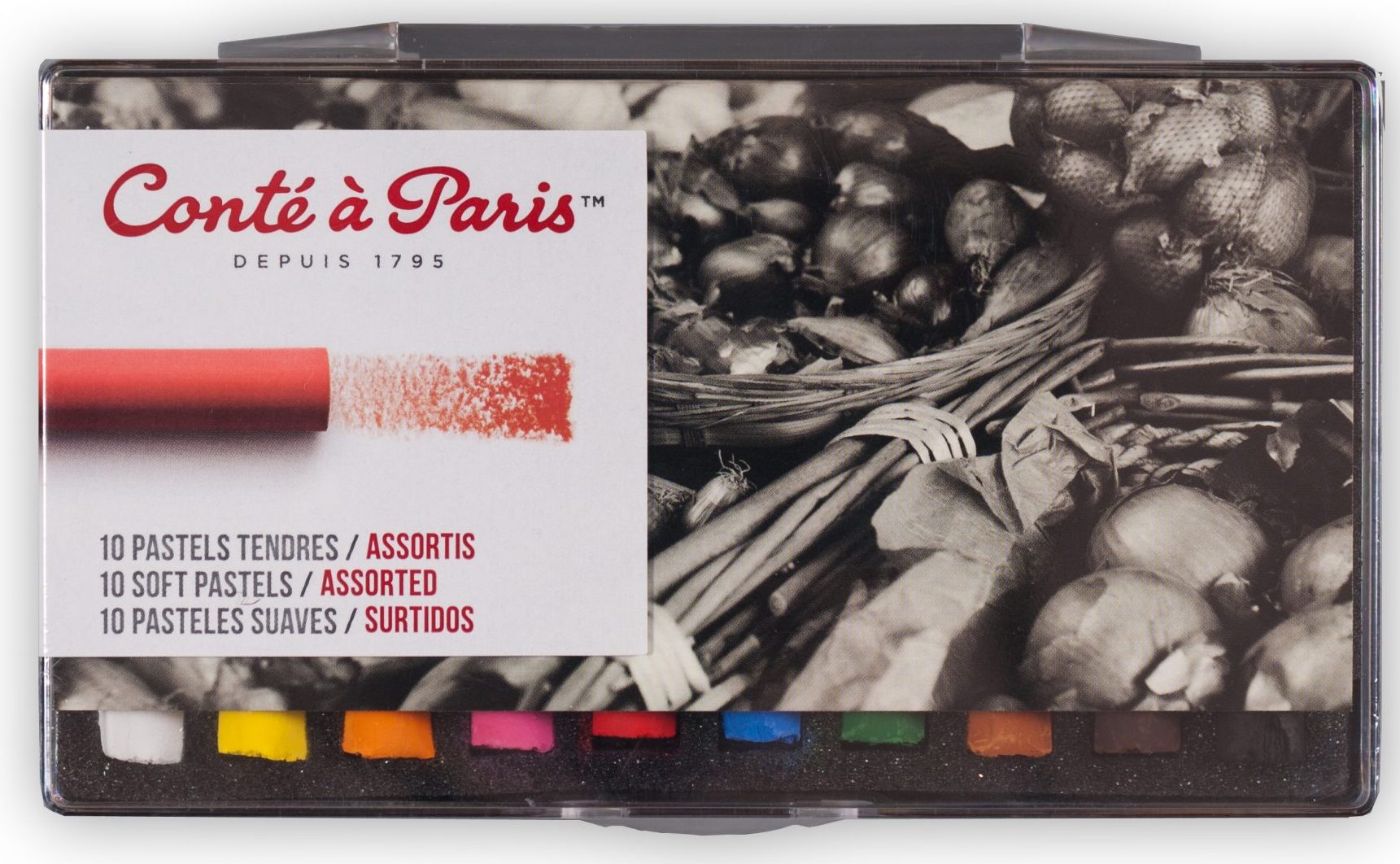 Pastel Perfection
Soft pastels are unlike any other drawing medium, producing sharp lines, thick lines or coloured-in areas, depending on whether you use the side, the tip or the edge. Their vivid colours can easily be blended on the paper with your finger or a cloth. The classic Conté à Paris pastels have undergone a transformation: a new formulation means they're softer and easier to apply, and you may also notice the brighter, stronger colours.
(Conté à Paris Soft Pastels, pack of 10, £19.05)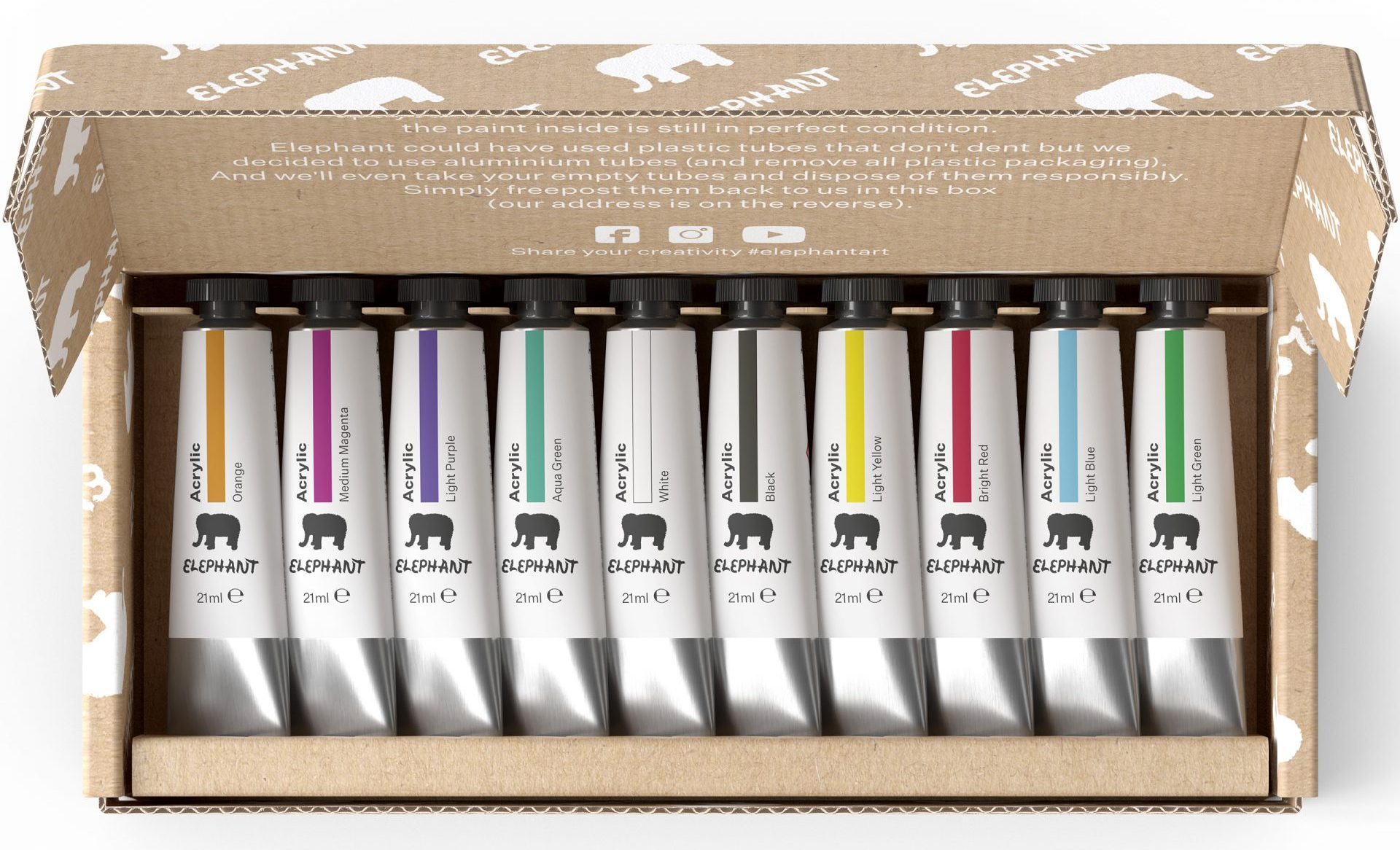 Box Clever
A set of vibrant acrylic paints that can fit through your letterbox? Absolutely. They're also sustainably packaged (FSC certified, all recyclable apart from the lid, including our free return scheme for used lids and tubes). This set of acrylics is part of Elephant's new range of environmentally conscious paints, non-toxic and suitable for use on paper, canvas, fabric and wood. Suitable for artists of every ability, this set covers the spectrum with 12 tubes: white, aqua green, light green, light yellow, orange, bright red, medium magenta, light purple, light blue, black.
(Elephant Vibrant Acrylic Artist Paint Set, 10x21ml tubes, £12.50)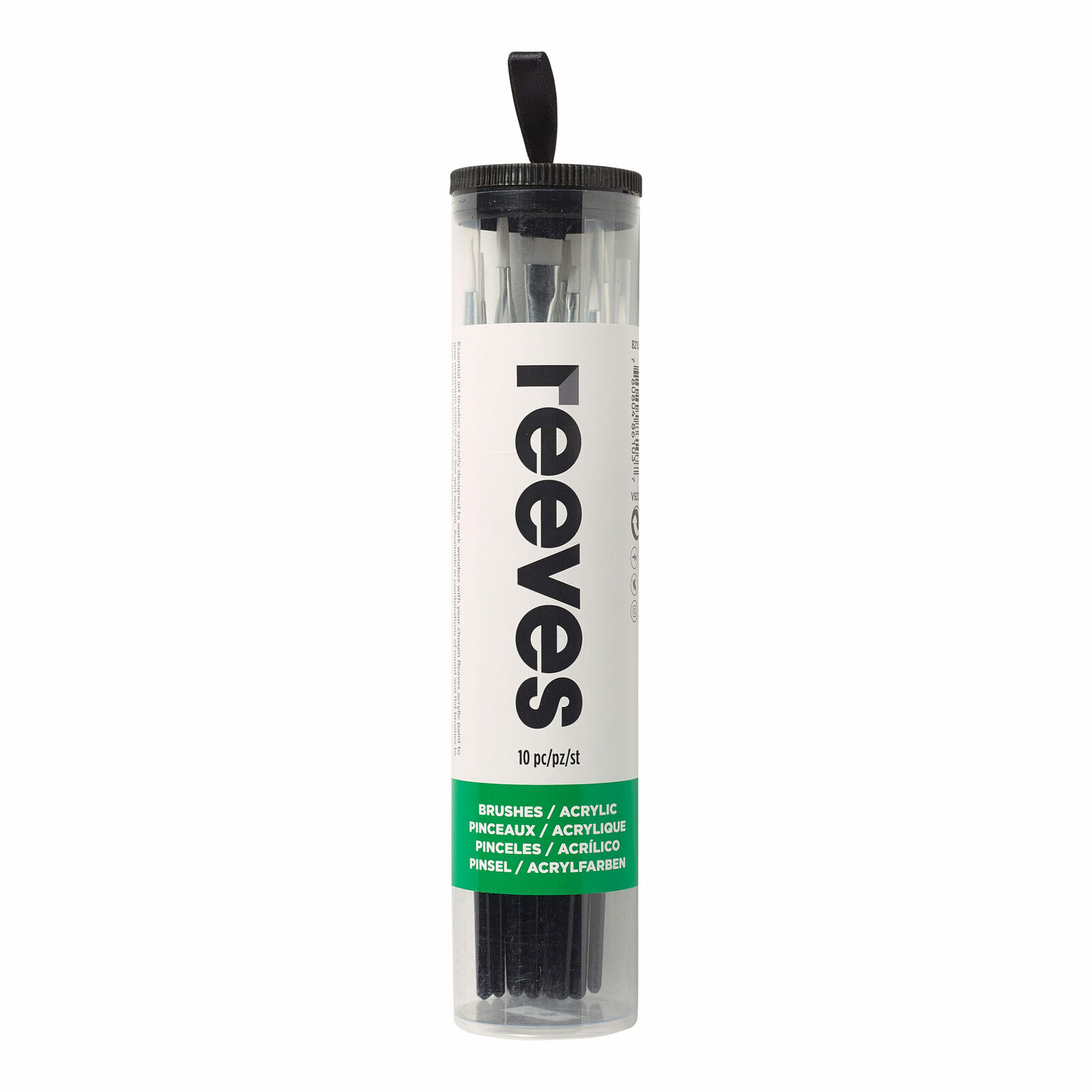 A Stroke of Genius
Bring your creative vision to life by gaining maximum control over the line and weight of each stroke of colour. The 10 brushes (a combination of round and flat) in this pack are especially designed to work with acrylic paint. With synthetic bristles, the handles are made from durable plastic.
(Reeves Acrylic Paint Brushes, pack of 10, £11.99)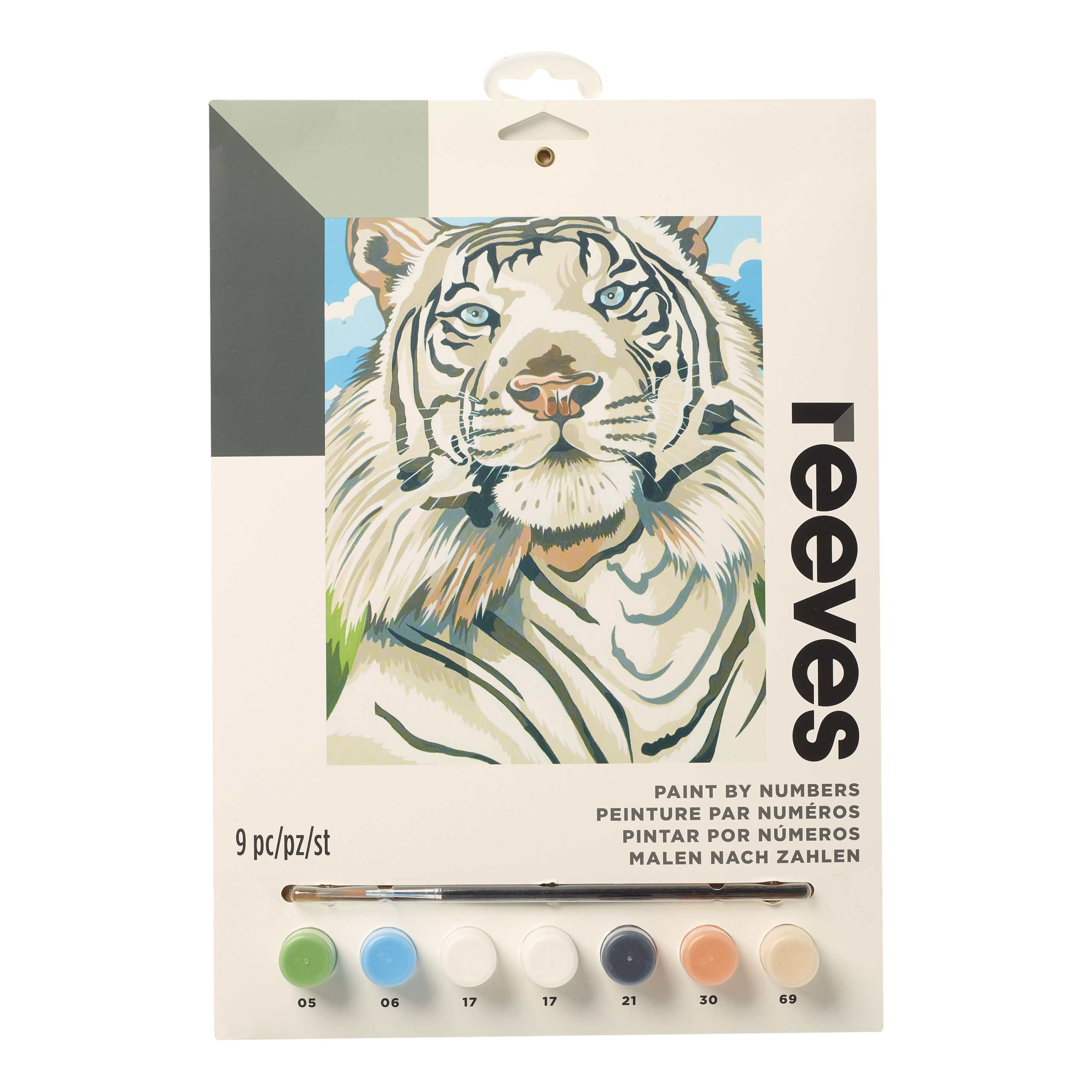 The Eye of the Tiger
The classic way to get into painting: simply match the colour to the number, apply to the board and watch as the image gradually appears. Painting by numbers is a perfect way to de-stress from work and as you add more colours, the tiger slowly becomes a really striking picture. Acrylic paint is easy to apply, and the board is ideal for framing when the picture is complete. And if you like this, there are loads of other designs in the range…
(Reeves Paint by Numbers Medium White Tiger, £4.99)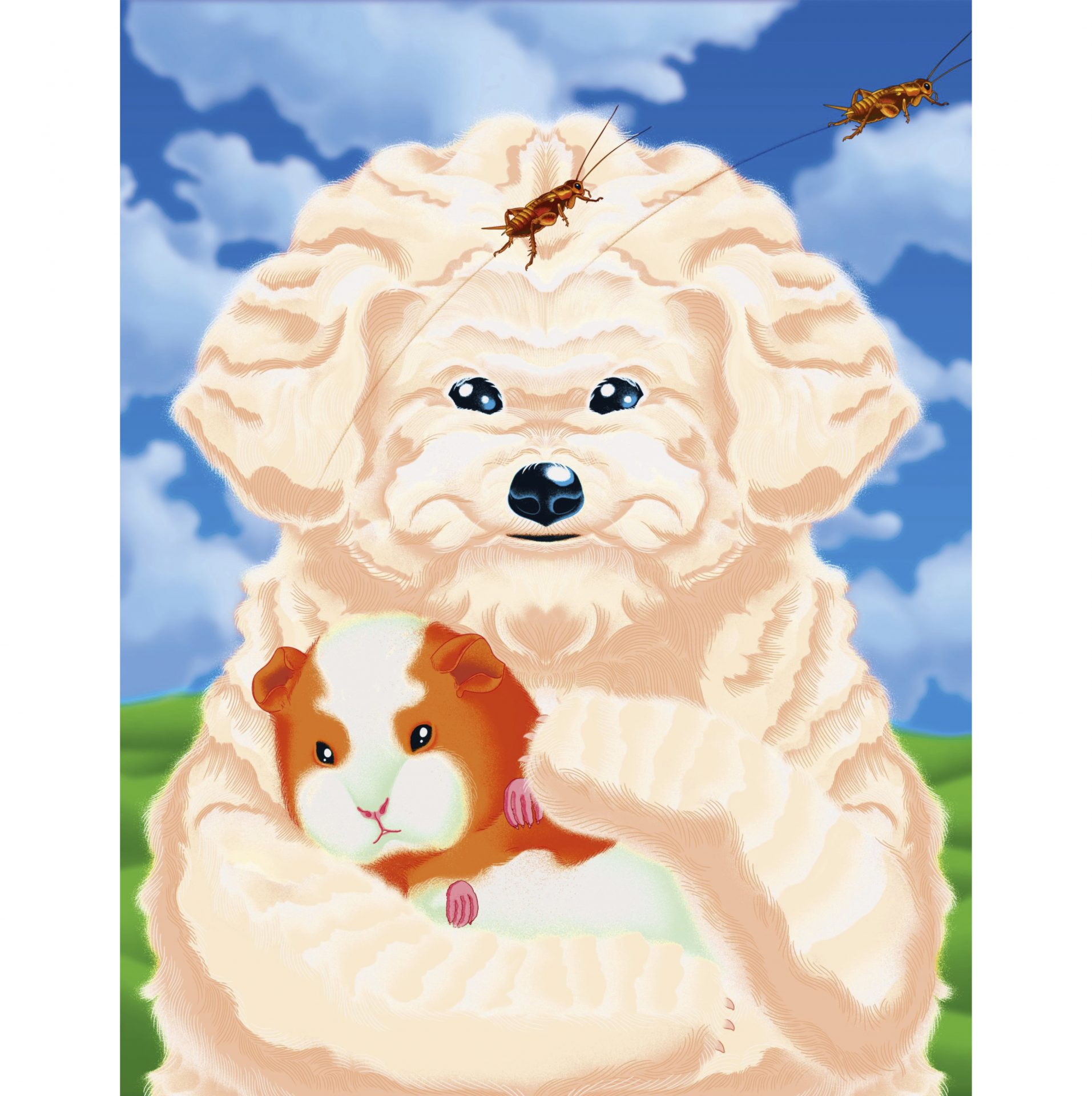 Puppy Love
Korean illustrator Inji Seo created this beautifully bright A2 image as part of a quartet for Elephant's 10th anniversary issue, which focused on the idea of "self care" and the wellness industry. The digital painter's wonderfully colourful images border on fantasy, yet in this piece, her trademark rounded shapes and lines actually make you believe you could reach out and feel the dog's fur. This picture is based on her own dog, Thor, by the way.