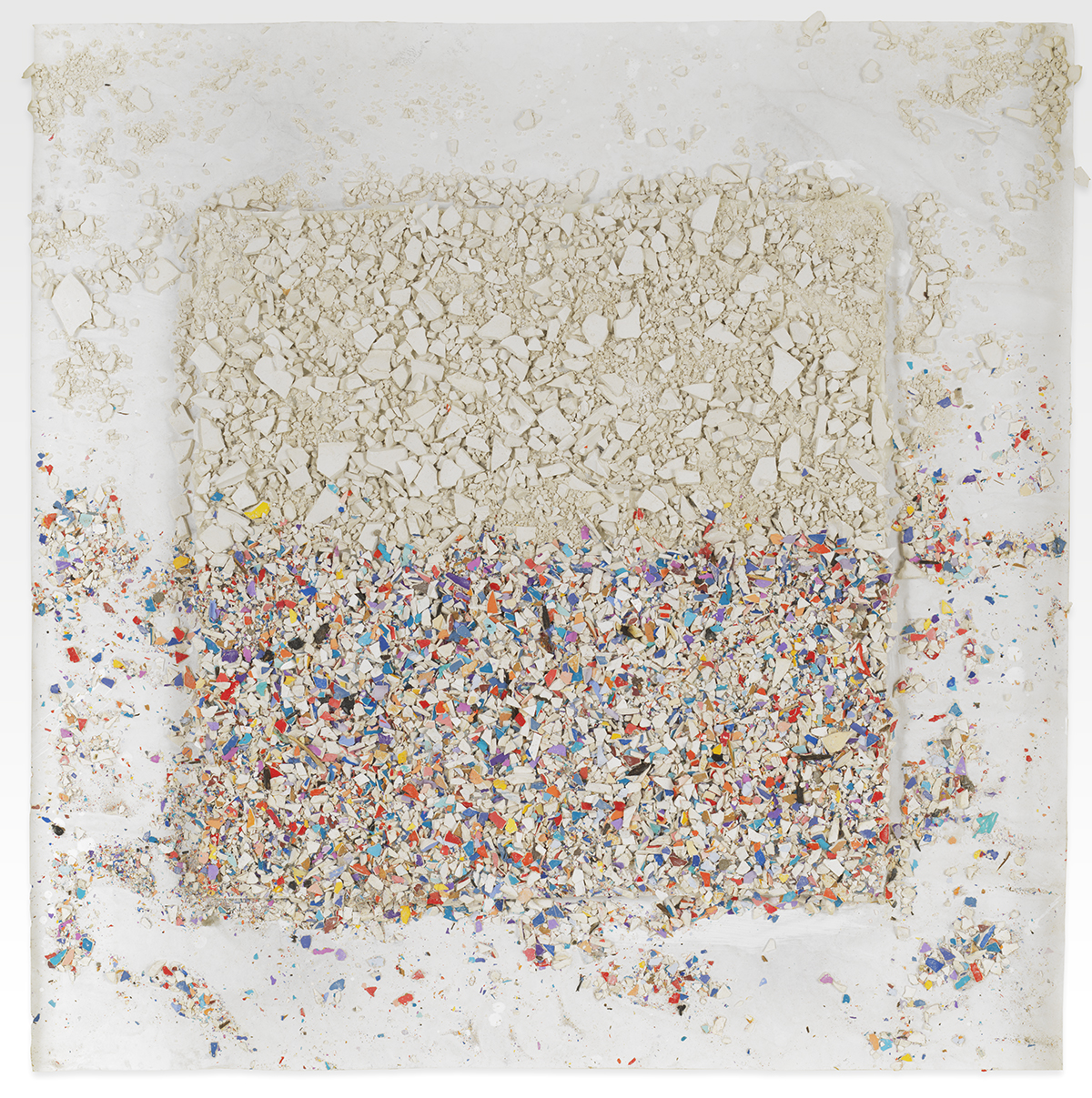 Setting things on fire is a vital component to Leonardo Drew's practice. The American artist often uses his rooftop to set things alight, oxidizing his materials so that they appear densely black, or are otherwise left to the elements to become intensely weathered, before they are chopped and reformed into stunning assemblages.
Drew walks a tightrope between order and chaos, embracing the organic qualities of tree branches or the unpredictable nature of how a textile might hang, before coupling them with meticulously well-ordered patterns. He carves up geometric blocks, densely packing them to form entirely new textural surfaces, as well as mounting seemingly disparate objects that are unified on a horizontal plane. Through his distinct abstractionist, the Brooklyn-based artist unpacks the disorder of existence, particularly in relation to his city, where grid systems compete with the messiness of living.
For example, in large-scale installations such as the site-specific Number 248A currently on show at Goodman Gallery in London, larger elements function as planets, from which all other pieces orbit. Rope, wood, cardboard, paper and other forms of debris are all manipulated to form new textures, shapes and forms, encouraging the viewer to take in the beauty of scale, before honing in on the stunning detail.
If you could save only one item from your studio, what would it be?
What a question! If it was the end of the world, what would I drag into the bunker with me? It couldn't be a pencil because that would wear out. Paper would be fantastic but I need something with which I can create endlessly, something that can be flexible enough to be used in a number of ways.
It's got to be a cutting tool because I can carve with that. I can chip away at anything, even at stone. A chisel or a sharp instrument that I can carve, chop, and draw with. The environment becomes the base, the material. If I was in a cell I'd use it to cut up my bed sheets and sew.