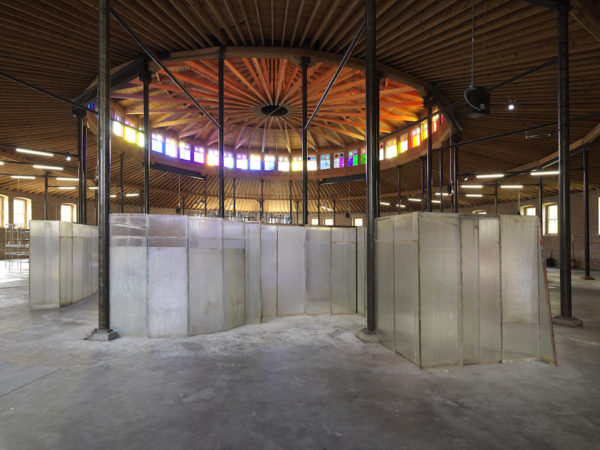 Call me a Chicago fan. I have come to the city for almost ten years in a row now and this year is no exception–I rolled into town late last week in anticipation of the city's Expo Chicago and surrounding events. It's my dream city, more commonly known as Chitown or the Windy City. The origins of the latter nickname are not what they seem. The most obvious explanation involves the fresh breezes that sweep past the city's landmarks (Willis Tower, John Hancock Center, Cloud Gate…), many of which celebrated at this year's Architecture Biennial. In fact, Chicago owes its alternative name to proponents of the "windbag" view, who were deemed to be "full of hot air". Loquacious politicians would often refer to themselves in this way, following a 1890 article by Charles Dana. The New York Sun editor did not believe that Chicago stood a chance against New York to host the 1893 World's Fair. "Do not pay attention to the nonsensical claims of that windy city. Its people could not build a World's Fair even if they won it," he wrote.
And guess what? Not only did Chicago then win, but Expo Chicago has, regardless of many setbacks, later become one of the world's largest art fairs. I cannot help but compare it to FIAC, in my home city of Paris, which has changed location many times over the years. In 1976, the same year that the French fair moved to the Grand Palais, Chicago Mayor Richard Joseph Daley had just had Navy Pier restored for the United States Bicentennial. This is when Art Chicago, Expo's ancestor, was born, only to become the leading art event in the 1990s, second to Art Basel in Switzerland.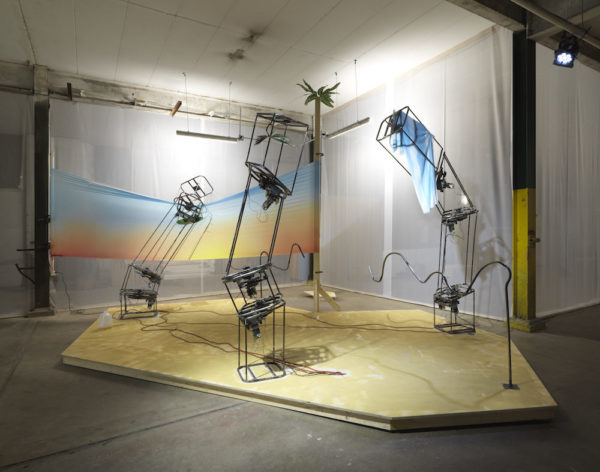 Art Chicago changed name, location and owner in 2006. Despite its success in bringing the Chicago fair back to its former glory, Merchandise Mart Properties–who run other fairs around the world, namely in New York, Toronto and Basel–eventually decided to withdraw their support from the one event happening in their home city. However, by the time they officially took action, Expo Chicago was already shaping up under the aegis of former VP of Art Chicago Tony Karman. This was in 2012.
Here we are today. Back to Navy Pier's Festival Hall (600 E. Grand Ave.), among 135 contemporary art galleries from fifty-eight different cities across the world.
"I moved Expo to the fall, so that it would not compete nor simply overlap with all the other October fairs", said Karman when I met him last summer, right before leaving for Paris, and therefore missing Expo Chicago's fifth edition. There was no way I would skip it this year, especially given the huge part Palais de Tokyo was going to play in it.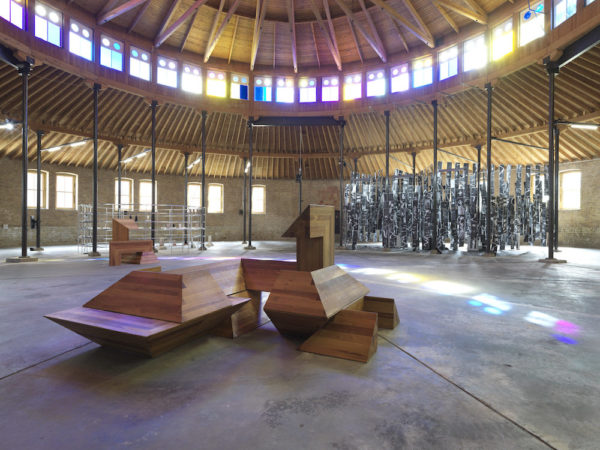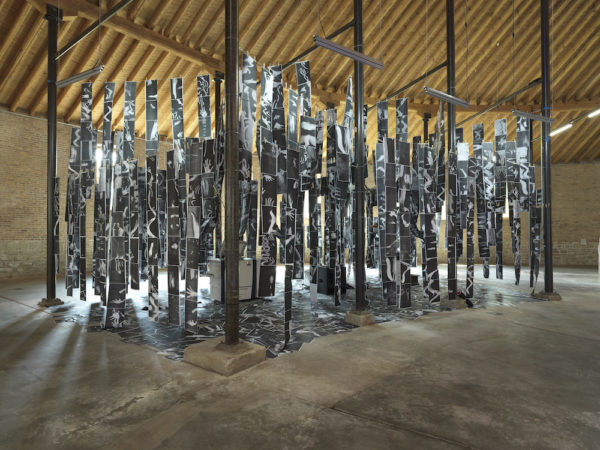 After Hong Kong (2015), Amsterdam (2014), Zürich (June 2016), Singapore (January 2016), among others, the Paris space this year stages one of its off-site exhibitions at DuSable Museum's breathtaking Roundhouse–opening to the public for the first time in decades for the show–under Curator Katell Jaffrès's watch.
Why there? "I was looking for a space that had absolutely no connections with art. I set my eyes and heart on the Roundhouse. I particularly love its circular shape, and found it convenient that no one was using it at the moment," the curator tells me.
With a grand entrance, a library, a readers clubhouse, a technology and language lab, as well as various children areas, the Roundhouse is the educational core of the DuSable Museum of African-American History.
The hardest part of Jaffrès's job was to respect architect Daniel Burnham's vision for the building. "I did not want to denature the space, either by erecting walls or over labeling the display. I wanted it to remain as raw and rough as possible," she says. Actually, she was so intimidated by the rotunda–complete with vibrint, multi-coloured glass windows encircling its high ceiling–that she asked guest designer Andrew Schachman to help her preserve its authenticity.
"The whole show can be perceived as architectural forms within a massive architectural space. Most creations were conceived in situ within three weeks."
The real architectural challenge lay in the showcase itself. "To honour Expo's partnership with the Biennial, I suggested that the thirteen artists selected gave a strong architectural touch to their pieces," she says. Mission accomplished. The whole show can be perceived as architectural forms within a massive architectural space. Most creations were conceived in situ within three weeks. Only Guillaume Leblon's studio-made set of three resinous and ceramic curtains had to be shipped over, as well as modular sculptures "borrowed from" Raphael Zarka's. The latter's reflection about how art should interact with a city fits perfectly into the skateboarder-friendly landscape of Chicago. In one corridor a five-minute video by Dan Magee–shot in the Musée Sainte-Croix of Poitiers, the Institute of Contemporary Art of Singapore and Palais de Tokyo–shows skateboarders gliding on one of his prismatic wood installations.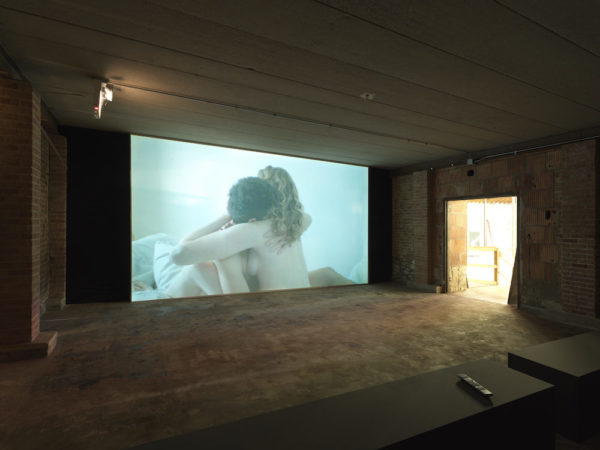 Why "Singing Stones"? This title is taken from the poem "Eupalino et l'Architecte" by French writer Paul Valéry (1871-1945), in which Socrates wonders with Phaedrus how to make a building sing. "Our main objective was to see this idea come to life," Jaffrès says.  To me, the artist who has come closest to that goal is Colleen Smith, no doubt. She is the only one who has truly tried to make the most of the Roundhouse's acoustic. Her installation If Thoughts Could Heal is even described as a sound vortex where echo reading of texts by Krista Franklin and Terri Kapsall as well as the voice of any visitor willing to speak up. Instructions on how to best use it are listed in newspaper-like pamphlets piling up right next to a manhole with the letters "EL" on it. This caption can actually be interpreted either as a reference to  "EL is Sound of Joy", a popular tune which Sun Ra–one of Colleen Smith's favorite composers–recorded in Chicago in 1956, or an allusion to the "L", which is short for the city's partly elevated train system. As a regular of the Blue Line, my preference obviously goes to the second theory.
"From one Chicago fan to another–only someone who really appreciates the city as a whole could come up with such a harmonious project. What do you like most about Chitown?" was my last question to Jaffrès. "The Lake is a great source of comfort for me. It goes through different stages during the day. Its colour varies constantly, and while it blends into the horizon, the rest of the city soars up to the sky. I find those contrasting lines quite fascinating".
All images: Exhibition view of "Singing Stones". An extramural exhibition in Chicago (13 September–29 October 2017). Photo: Tom Van Eynde. expochicago.com