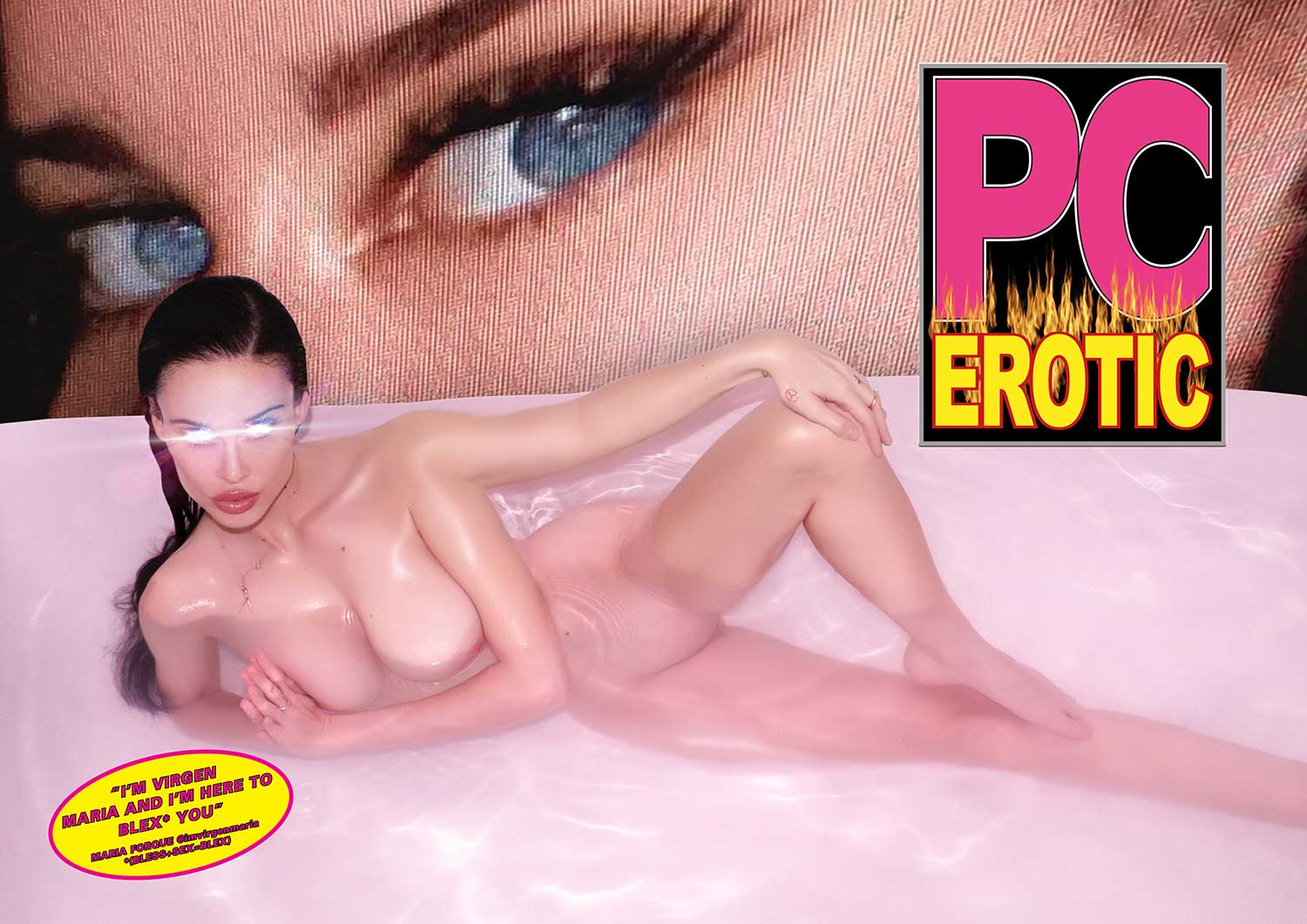 What Is PC Erotic?
Billed as "The future of sex you never wanted", PC Erotic is a new magazine from Iris Luz, published by Ditto Press, which "celebrates and attempts to understand the complex issues brought up by human sexuality and technology". Alongside the questions mentioned above, it explores technologically enhanced pornstars and features—in no particular order—mukbang ("a video or live broadcast of someone eating large amounts of food for entertainment"), tentacle porn, bimbofication, sexy avatars, robot sex chat and killer porn drones. All the big guns, basically.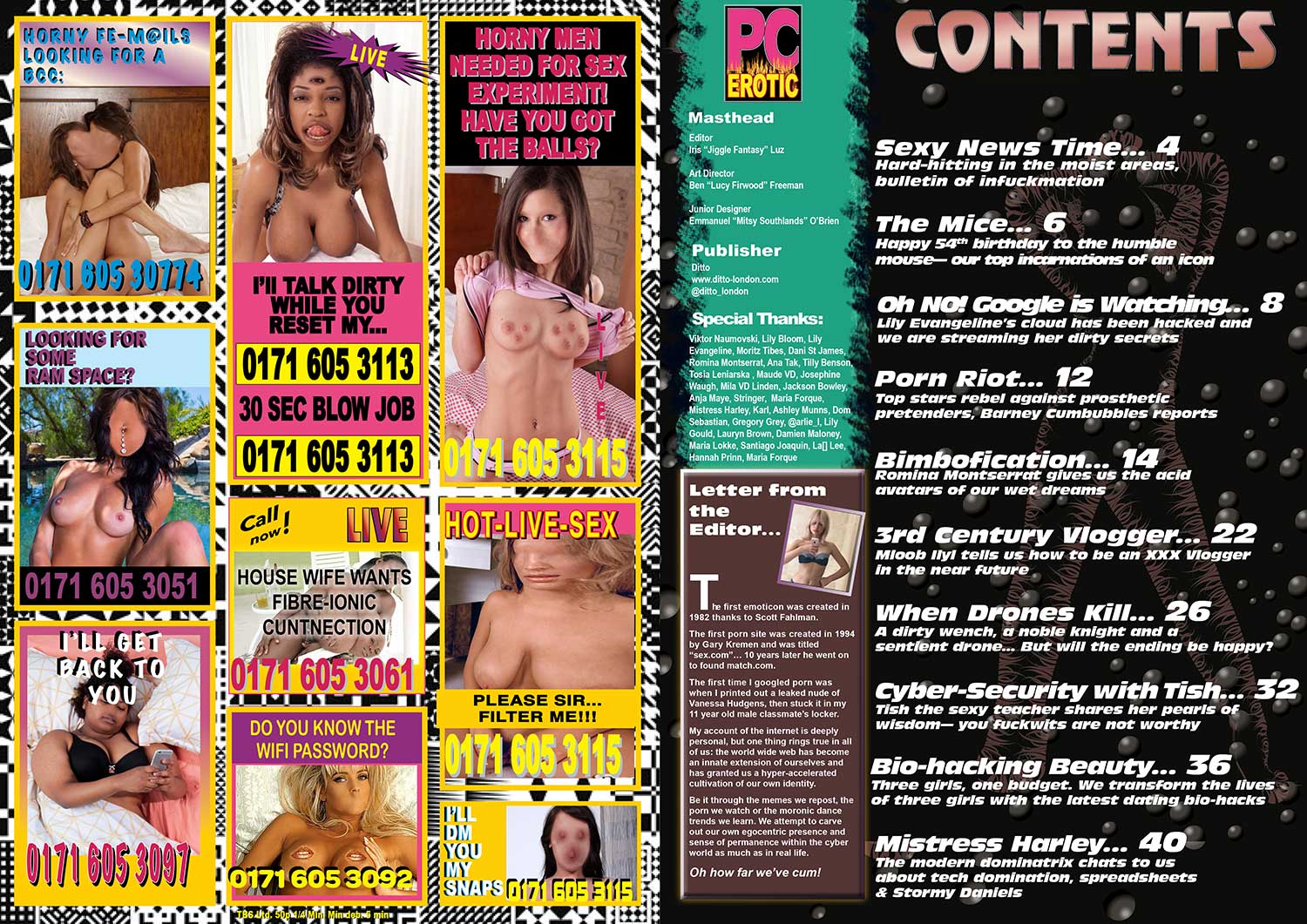 Who's Behind the Magazine?
The editor and creator of PC Erotic is Iris Luz, a London-born visual artist, editor and model, who worked with publisher Ben Freeman and his assistant Emmanuel O'Brien, who were responsible for the brilliantly gauche design of the thing.
The mag saw Luz depart from her work as a casting director and model on campaigns for clients including Vivienne Westwood, Adidas and Bleach; but continue her explorations of other characters and untapped aspects of her own identity through art. Inspired by the likes of Cicciolina, Cosey Fanni Tutti and Kim Kardashian, her focuses have long been on how the future of tech, sex, femininity and the ego intersect. Among the contributors to issue one of PC Erotic are Monserrat Romina; Viktor Naumovski, who shot cover star Maria Forque; artist Lily Bloom; Jackson Bowley, who photographed "sexy teacher" Mila van der Linden; Dom Sebastian; Ashley Munns and Damien Maloney.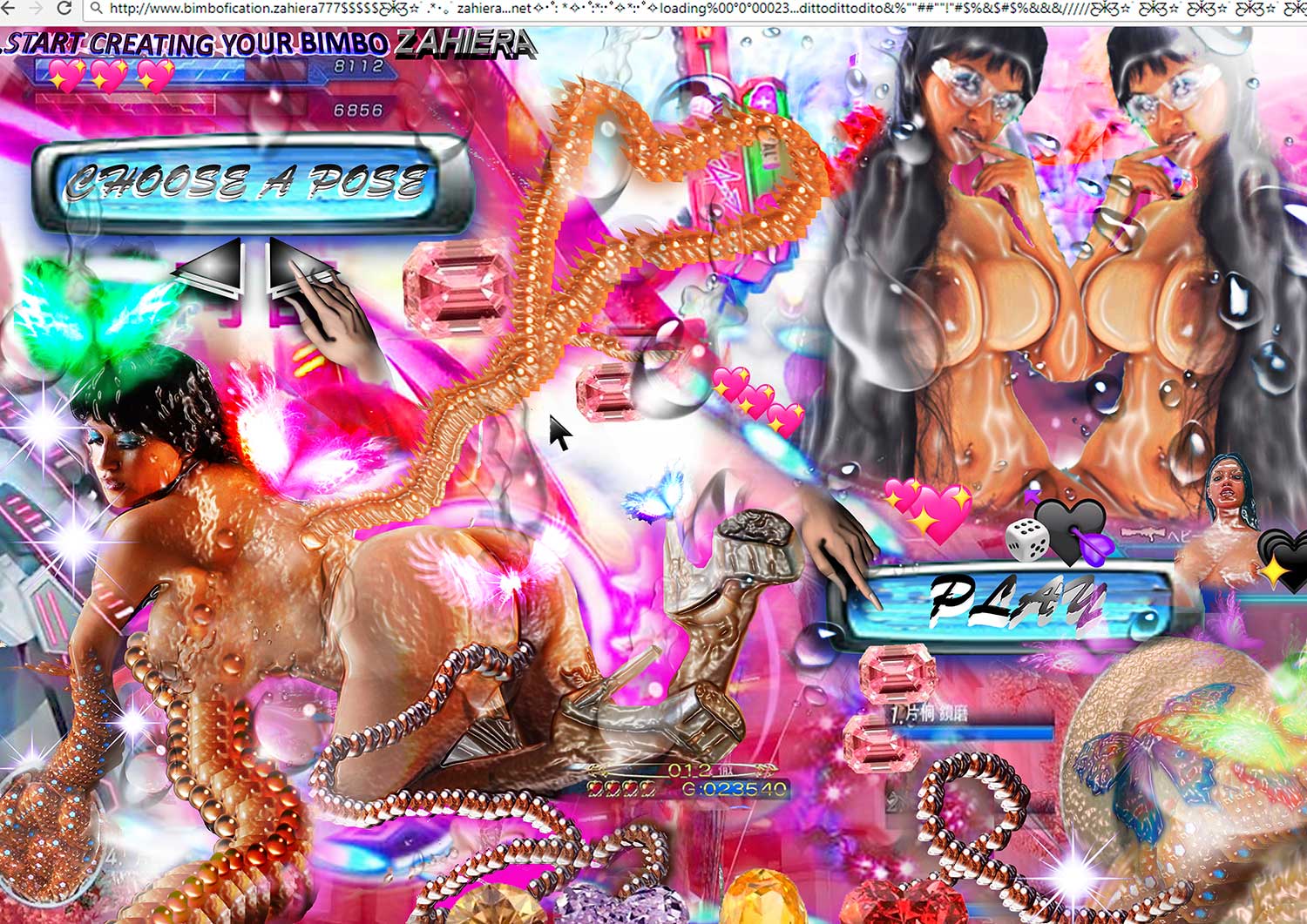 How It Came to Be
Luz met Freeman in her time working at Ditto Press, and the collaboration seemed the perfect springboard for formulating her longstanding interest in tech into something concrete, and printed. "I've always been really obsessed with it," says Luz. Around a year or so ago, when she started to put the magazine together—"there were a fair few different scandals going on," she recalls, such as the Facebook Cambridge Analytica data sharing stories. "We were hearing tonnes of stuff that related to intimacy and sexuality within tech," Luz says. "I've always been quite interested in general with obsession and repulsion, and how people seem to have free rein to talk about other people's sexuality or their approach to sexuality in negative ways."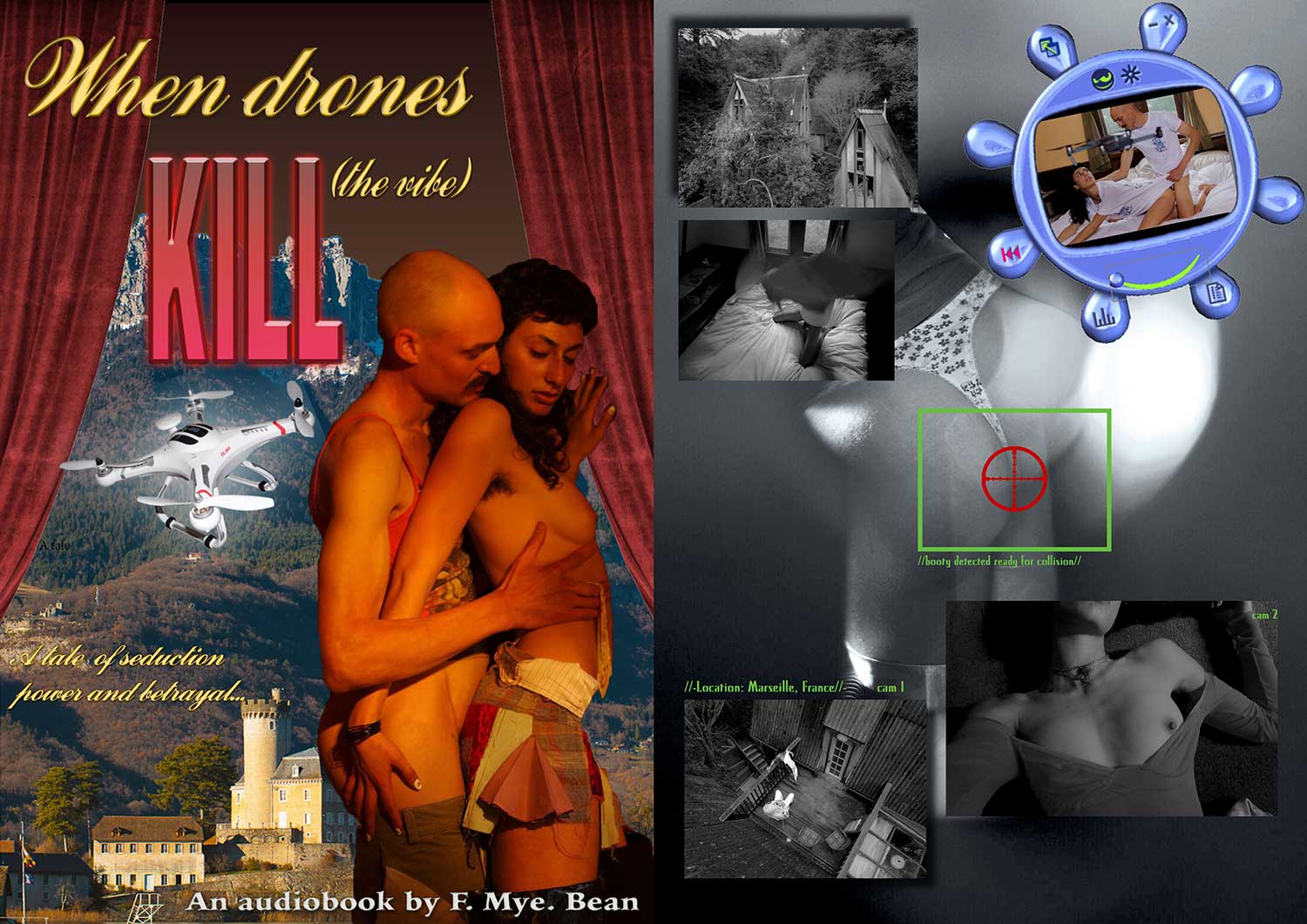 Why Should You Read It?
"PC Erotic is partly a reaction to the negative way people look at sex," says Luz. "Tech is manmade, and yes, it can have negative effects—but there are so many positive things about it that we overlook. We can make it fun."
"Google doesn't care if you're buying weird sex toys; live your life, man!"
While the magazine's focus seems a little out there, and its themes perhaps on the less easy-to-read-on-the-tube end of the spectrum, Luz insists that PC Erotic is intended for anyone and everyone. "It's literally trying to push tech and big boobs together, which sort of makes sense. Where I was coming from when we made it was, 'What are the strangest things we can put together?'"
The design is pretty great, too; taking its cues from traditional brash lads' mags but with a level of production and care that elevates it into something bold and new. The photographic imagery and artworks featured are wild: why not shoot in a flotation tank? Most of all, though, the pictorial side works with the content to "open a conversation", says Luz.
"I want people to understand that they shouldn't just fear tech. Google doesn't care if you're buying weird sex toys; live your life, man!"