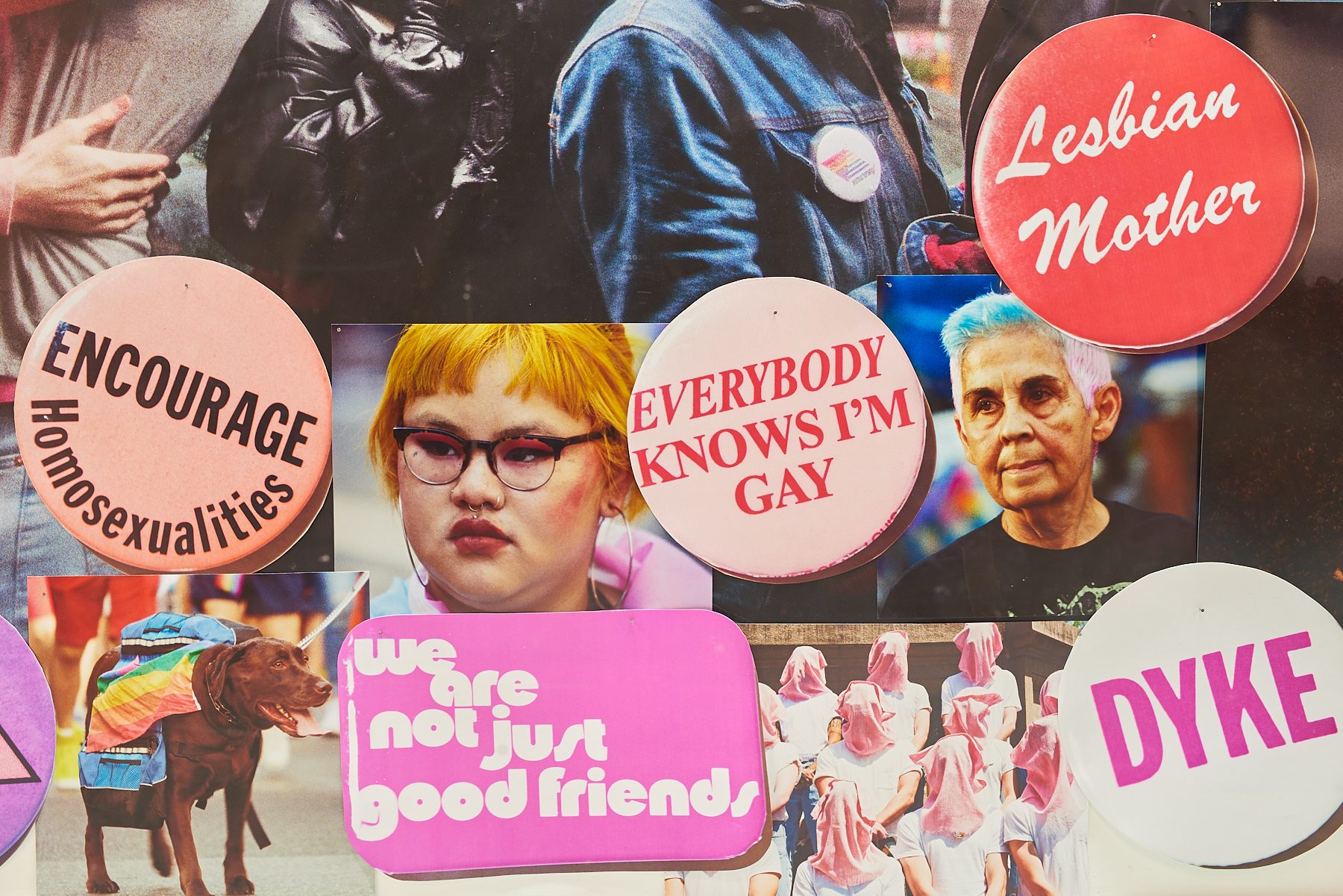 New York-based Ryan McGinley is famed for his candid portraits of contemporary culture on the Lower East Side and beyond, and cemented his career at the tender age of twenty-three by becoming the youngest artist ever to have a solo exhibition at the Whitney Museum of American Art. His images often exude raw sexuality, while remaining tender and intimate, and actively celebrate the multi-faceted lives of the LGBT community. To celebrate Pride 2018 McGinley exhibited a series of collages that document queer activism at Soft Opening gallery in the foyer of London's Piccadilly Circus station.
You're at the point where artists who are now well established in their own right are citing you as an influence on them, and as a reference. I interviewed Ren Hang before he died, and he told me he was a fan of yours. How does that feel?
It was really sad to see Ren leave us, he was very talented. From twenty-seven to twenty-nine you go through your Saturn Return. This is the astrological period of our life when the planet Saturn completes its orbit around the Sun, coinciding with the time of our birth. Artists especially often feel the rumblings of this orbital transition. A lot of male rocks stars die around this age. Tupac, Kurt, Jimmy, Jim. My best friend Dash died during his Saturn Return. It's like a quarter-life meltdown.
"Pride is dignity. Pride is joy. Pride is being worthy. Pride is respect and understanding"
For many people, this return is a moment of reckoning, of coming to terms with who we are in the world. I think Ren was affected a lot by his sexuality in China. He faced social and legal challenges not experienced by non-LGBT residents there. China possesses no laws protecting LGBT people from discrimination. Ren's sexuality wasn't free and his work wasn't free. He was enduring censorship and intimidation from Chinese authorities. Voices4 is a group I'm a member of, that fights homophobia worldwide. Many of the photos in the installation at Soft Opening are from Voices4 protests.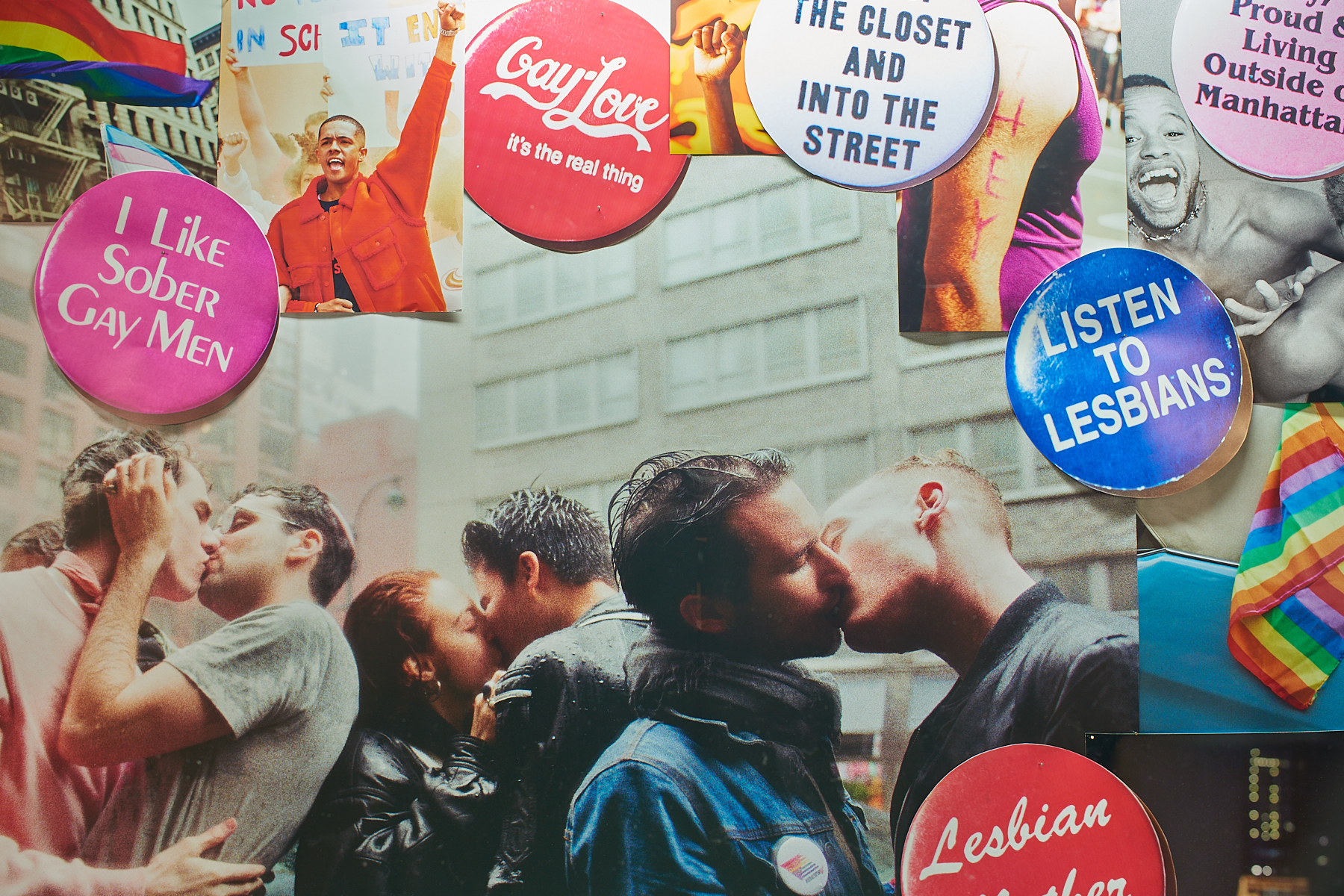 You grew up as the youngest of many siblings and I read an interview in which you said that your elder siblings and their friends were your heroes. What did the camera teach you then and now about people? What prompts you to keep taking pictures?
I'm the youngest of eight children (six boys and two girls.) My first-born brother is twenty years older than me, my sister's fourteen years older, and my youngest brother is eleven years older. I was the baby who was raised by everyone. My siblings taught me everything, they were all kind of like parents. They taught me to be a free thinker and supported my choice to be an artist. The camera teaches you how to study a person, their personality and movement. Over the years I've honed my craft to find the authenticity of my models spirit.
Photographing interesting people keeps me always coming back. For me, taking photos is an addiction. I love to shoot a lot, look through a lot and choose very little. That process gives me great satisfaction.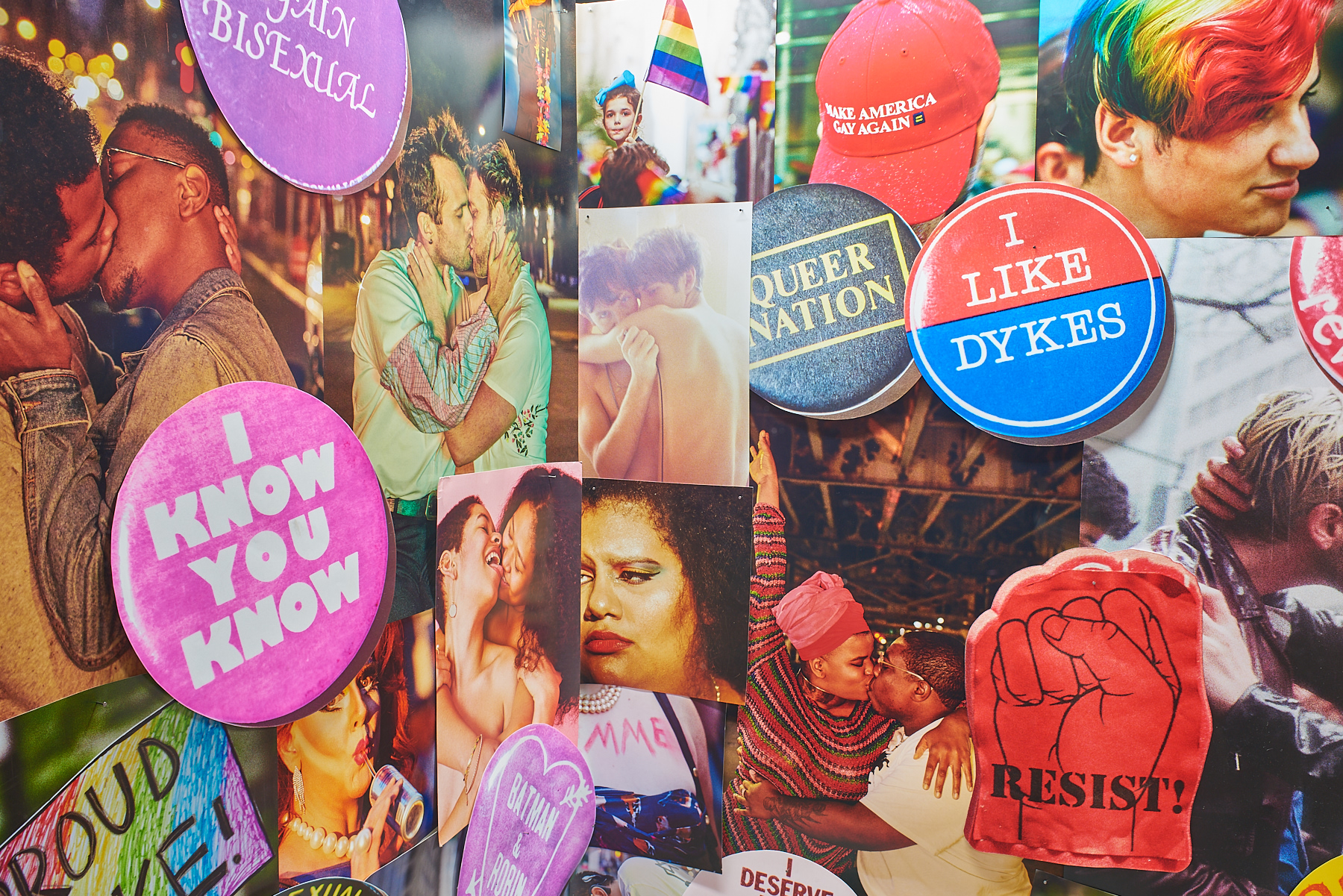 Your photographs have always had a certain ingenue feeling, something free and not cynical. Is it possible to hang up all our issues and see the world in this way, even in our times? How do you feel when you're making work, is it a confrontation or an escape (or both, or neither)?
I try hard to make my photos look unsophisticated because I think it connects with people on an emotional level. I work hard to make sure my photos have integrity. I use my camera to escape my reality. When I'm shooting I get lost in the creative process. I'm in the moment and not affected by the real world.
You've just shown work at a busy London underground station—the opposite kind of environment to the landscapes you often depict—how do you feel about living in a city?
I wanted my installation to pop with colour which is why I added the historic queer pins. I thought their slogans would draw commuters in to take a peek. I love the convenience of living in a city, the energy, being around an open-minded artistic community. I love clubs open until 4am and bodegas that never close. I love being able to order food at midnight. I love bumping into friends on the street each day. I love the history of the blocks and thinking about artists I admire who created masterworks in Downtown New York over the years.
The show was titled Spirit of Pride. What is that spirit? What is Pride?
Pride is dignity. Pride is joy. Pride is being worthy. Pride is respect and understanding.