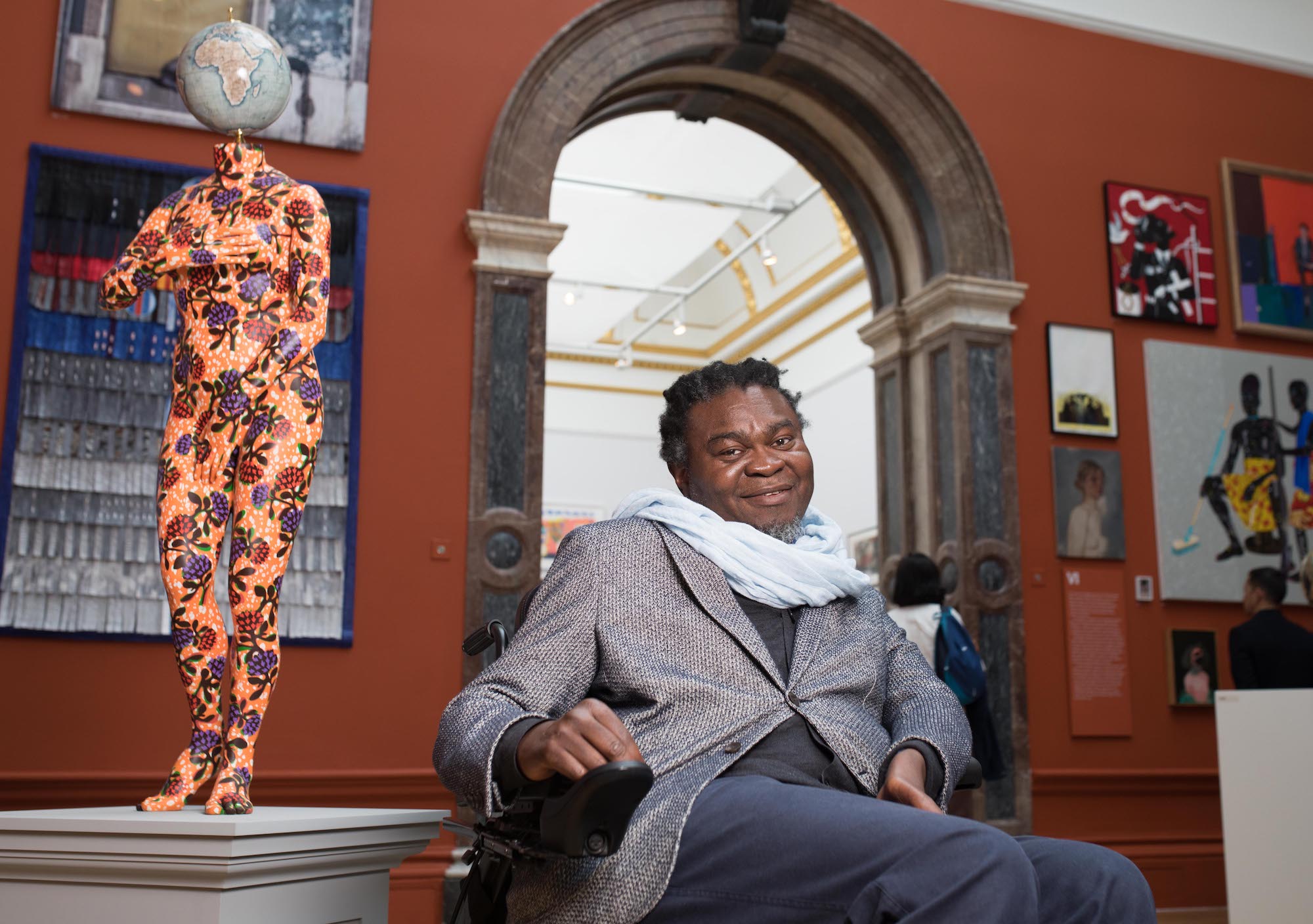 When British Nigerian artist Yinka Shonibare was invited to coordinate this year's committee for the Royal Academy's annual Summer Exhibition, he immediately knew what he would do.
"I wanted to show the works of artists who have been left out of the canon of Western art history," he explains over the phone, two weeks before the opening of the 253rd exhibition. "Artists from different parts of the world, self-taught artists, artists with disabilities, artists who stitch and knit. I wanted the exhibition to be as diverse as possible and to showcase a multiplicity of voices."
You could say that Shonibare simply wanted to build on the very nature of the Summer Exhibition itself (pushed into the autumn for the second year running by the pandemic). Established in 1769, the year after the Royal Academy was founded, it has always been intended as an open exhibition that all artists could submit to.
Each year, members of the public are invited to enter new and recent work. This is reviewed and the successful entrants are hung alongside works by Royal Academicians, Honorary RAs (including some of the biggest names in global art) and specially invited artists. Almost everything is for sale and the RA takes 30%, which goes to support the RA Schools. In many ways, the Summer Exhibition is about one generation of artists supporting the next.
This year, a committee of seven Royal Academicians has whittled down some 15,000 entries to just 1,382. Thankfully, the selection process has evolved since 1769, even since 1999, when Paul Sirr took on the herculean task of managing the show's administration. "When I started, artists delivered thousands of works to the building for judging and they were manually catalogued in the vaults,' Sirr remembers. "In the old days, handwritten, often illegible and incomplete entry forms were delivered by the sack load."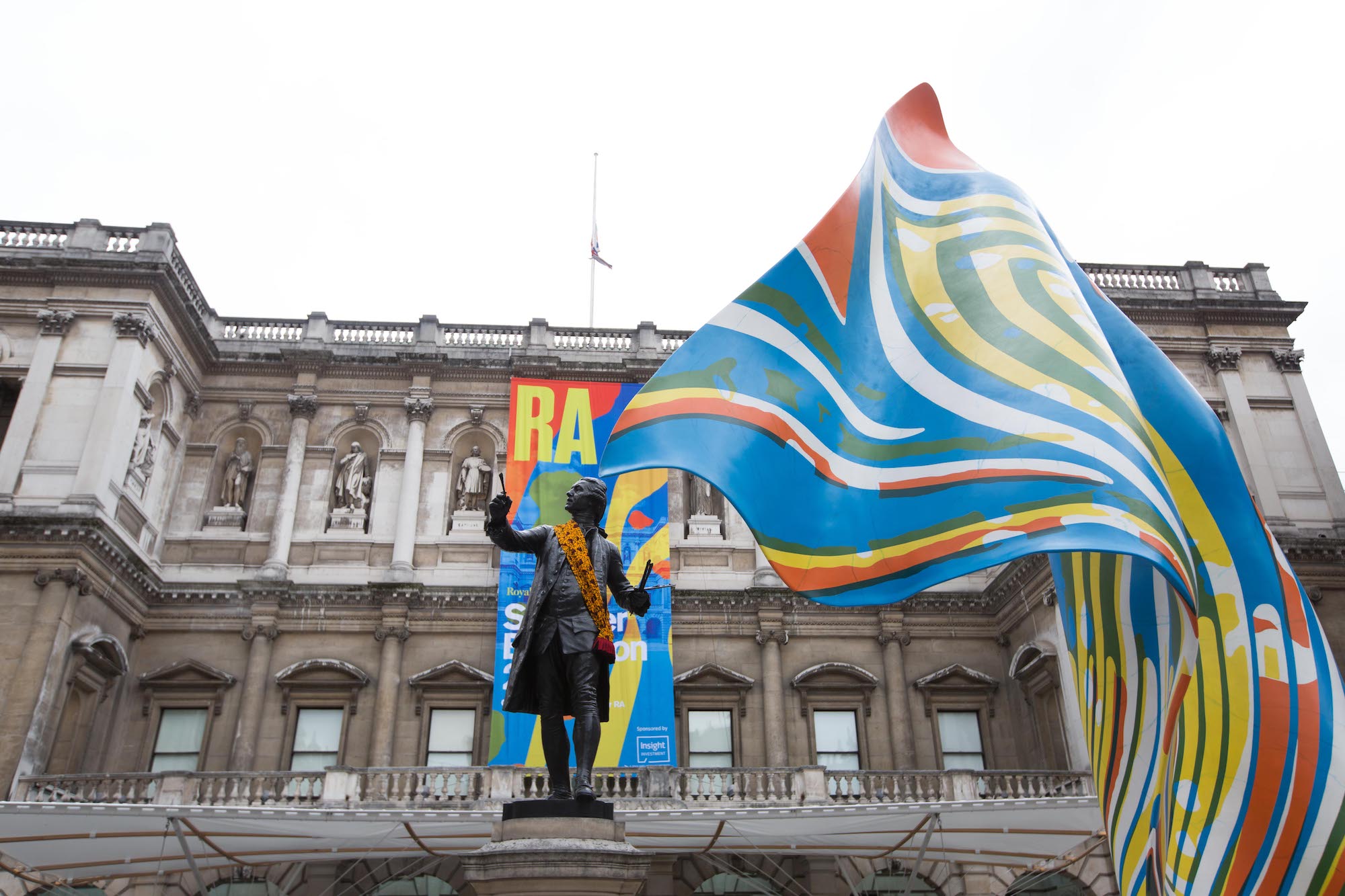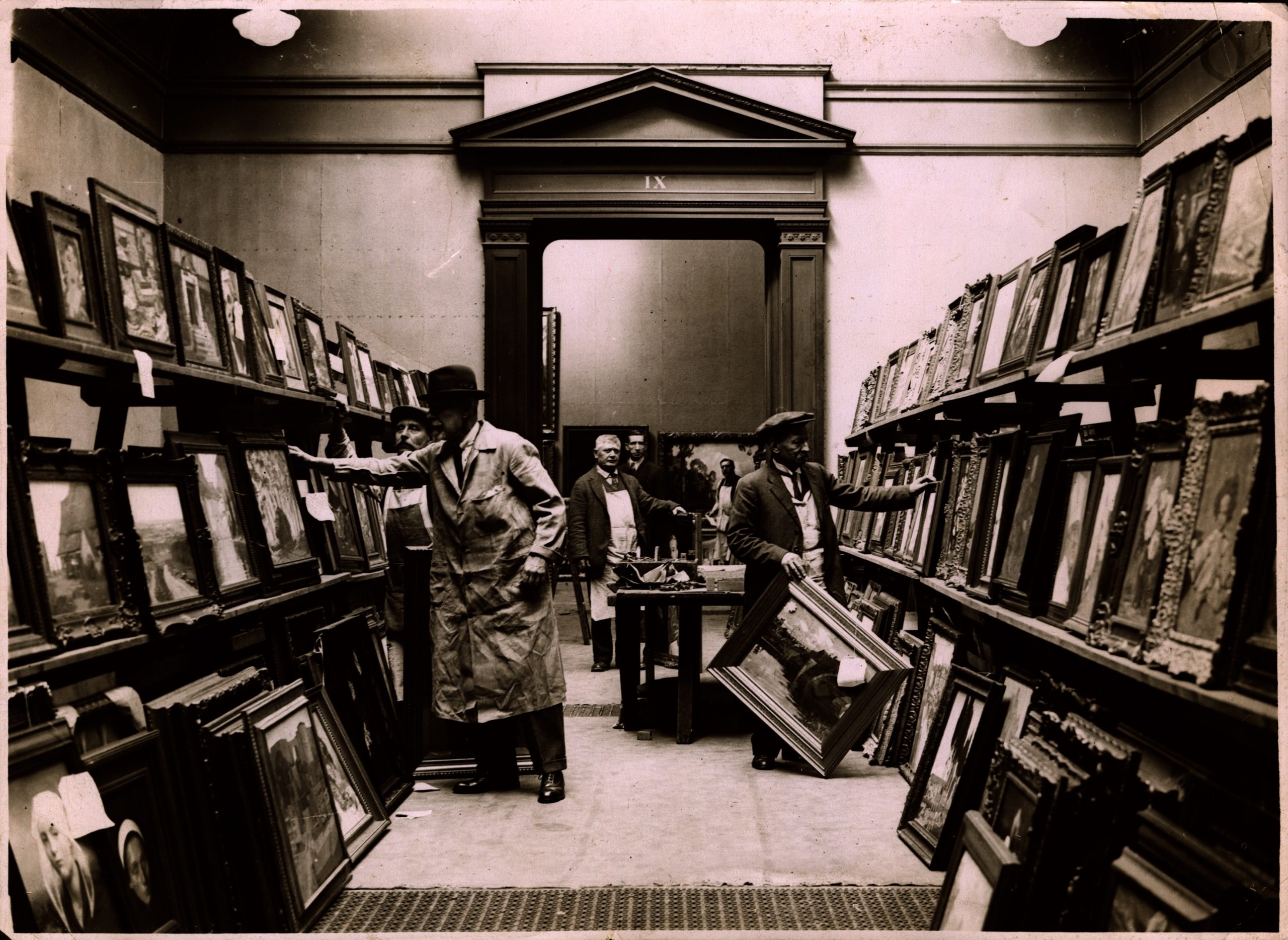 Today, Varnishing Day is less about making last-minute changes and more about celebrating. Reem Acason is here to see her portrait of 21-year-old daughter Matilda, which is hanging on 'the line' (the bottom row, historically the place to be). Zayn shows Matilda with a defiant expression in front of a two-toned geometric backdrop. "My mum's an Irish Catholic, my dad's a Muslim from the Middle East," says Acason. "Matilda doesn't dress like this: she doesn't wear a hijab and she's got tattoos. This is almost her alter ego, as if she had been born there instead of here."
"Magic means different things to different people, but ultimately it's something that's beyond the ordinary"
Every year critics poke fun at the piled-high walls, but the jumble of works is part of the Summer Exhibition's charm. As Sirr says, it's "eclectic, full of personality and mercifully uncool". For a member of the public to see their painting inches away from an Eileen Cooper (as in Acason's case) is a thrill.
"There's a Barbara Rae on the same wall as mine, which is crazy," says 30-year-old Michael Bartlett, a technician in the art department at Latymer Upper School in London and the creator of Night Drive, a luminous blue etching and monoprint. On Varnishing Day, the friendship that springs up between 22-year-old Issy Norris and 70-year-old Paul Tonkin is testament to the exhibition's all-inclusiveness.
Of course, it could be even more diverse, which is where Shonibare comes in. As well as showcasing artists from the African diaspora, he's shining a light on those moving beyond traditional mediums. He's introduced a sound programme, with work from radical artists such as Black Obsidian Sound System. The exhibition is usually limited to living artists, but this year the first thing you see is a bold red wall hung with works by the late African American artist Bill Traylor, who was born into slavery and in his 80s taught himself to draw and paint.
The world's oldest and largest open-submission show, the Summer Exhibition blurs boundaries when it comes to age, genre, background, what art is, and what makes art good, or great, even. It's at once fun and thoughtful and human and serious. And in Shonibare's capable hands, it's transformative, too.
Chloë Ashby is an author and arts journalist. Her first novel, Wet Paint, will be published by Trapeze in April 2022
Royal Academy, London, 22 September 2021–2 January 2022
VISIT WEBSITE