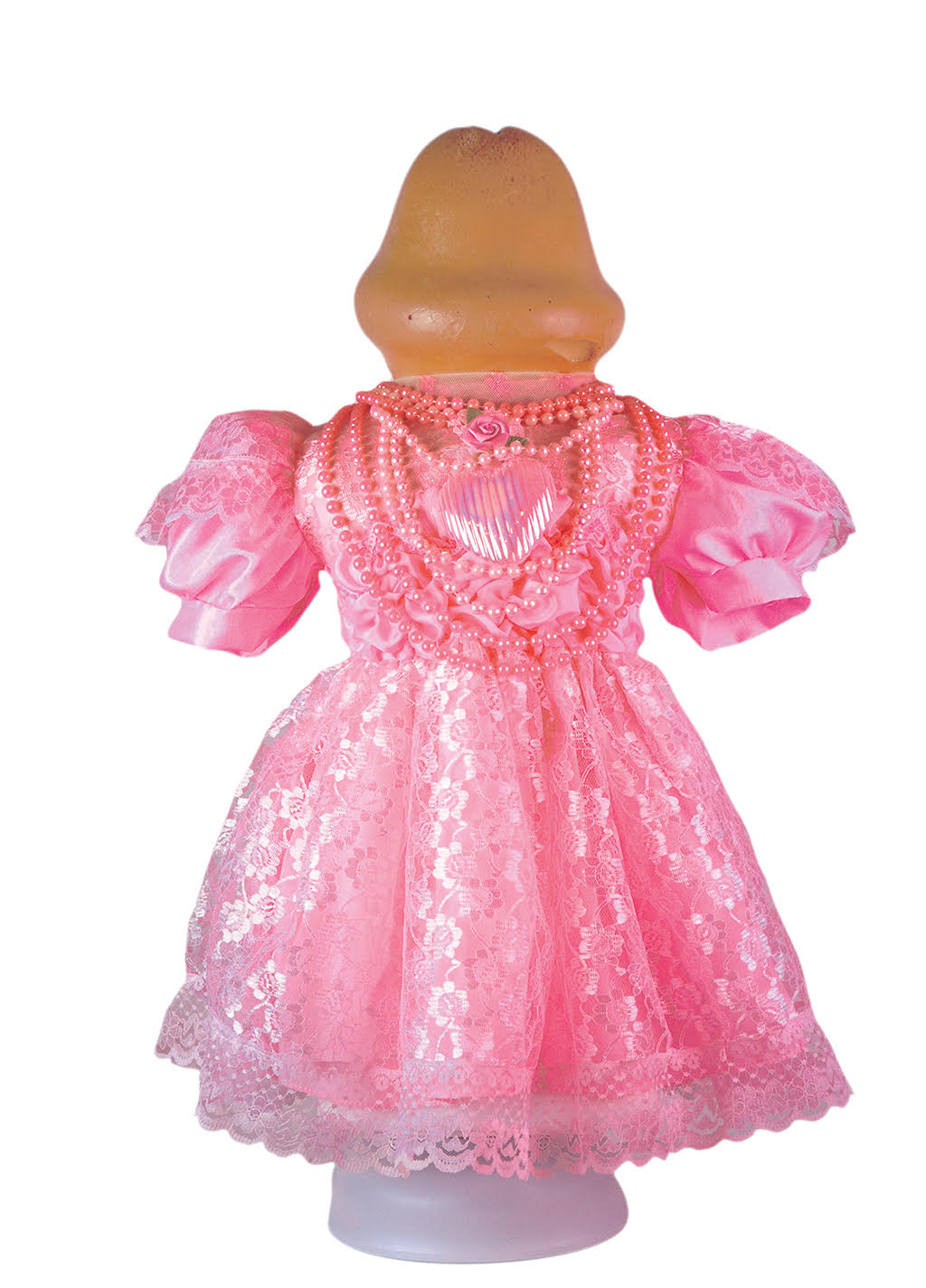 When Austrian Renate Bertlmann (born in 1943) began making art in the 1960s and 70s, she was on the fringes. She was even on the fringes of the radical feminist fringe groups. Her performance art and photographs of herself bordered on the surreal, or at least the absurd. She wore swimming caps on her head or colanders as masks, through which poked plastic teats. Gallery goers might be invited to touch model breasts which concealed knives. In one of her most famous pieces, she gave birth to a tape recorder in a gallery. It emitted a baby's cries as she abandoned it in the wheelchair where she was sitting in a wedding dress. While she was banned from exhibiting in some museums by the establishment, fellow feminist artists of the day also disapproved of her focus on phallic symbols. She littered her work with sex toys, which laughed at masculinity as well the artist's own desires.
Now we can see her as ahead of her time, with an outlook that chimes with the gender politics of today. Bertlmann predated Sarah Lucas's marrows and other paraphernalia by over twenty years, and was incorporating condoms into her work long before one ended up on the floor next to Tracey Emin's My Bed. And she's kept it up, so to speak. Later works have seen rows of round cacti, each one topped with a pink double-ended dildo. A print might show the teets of two balloons touching in various permutations. Seventy-five this year, she is set to be the first woman to have the entire Austrian pavilion to herself at the Venice Biennale in the spring.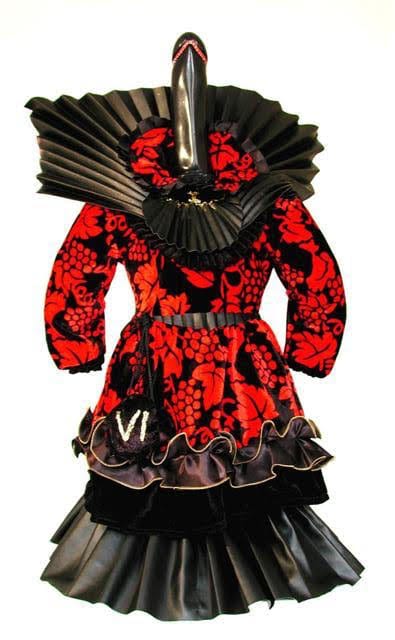 Enfants Terribles – Innocenz VI, 2001. Copyright Renate Bertlmann. Courtesy Richard Saltoun gallery
Mama's Liebling—Nobody is Perfect (that first part means Mama's Darling in German) from 1979/1999, is a perfect example of her work and preoccupations: the doll-like dresses, the ironic pink, the penises. Only here, they're all combined. It's not her only cock doll, either. 2001's Innocenz VI steps out in a black and red Iberian number, out of which rises a black dildo ringed with a diamante collar.
I first saw Mama's Liebling at Frieze in 2017. It was displayed as part of a cross-gallery grouping of feminist art. Some works there challenged and confronted the viewer. Some were celebrations. Others wanted to catch the viewer out in their looking, make them interrogate their line of sight. Bertlmann's spinning cock sculpture quite literally stood out as something that people were willing to be seen laughing at, without feeling like they were misbehaving in a hallowed-space-of-art. There were endless subtle levels of humour which, rather than muffling a joyful belly-laugh of puerility, amplified it. People filmed it on their phones.
"Bertlmann's sculpture evokes a locket in a jeweller's window. A music box figurine. A prize on a game show presented by a now-dead entertainer"
Rotating slowly in its glass case, Bertlmann's sculpture evokes a locket in a jeweller's window. A music box figurine. A prize on a game show presented by a now-dead entertainer. But the rotating effect also adds a hypnotic, cerebral element, incorporating the way the mind catches up with the eye in the process of looking. As it spins it starts to appear like different things, or rather, the things it resembles show themselves in varying proportions. At one moment it is as absurd and grotesque as you'd imagine. It's inappropriate, even. Look at it for a little while longer, and it is totally plausible that a child could have a head like that. It's dainty, almost, this enacted emasculation. The patriarchy has been belittled and infantilized. But have you remembered to pack its lunch?