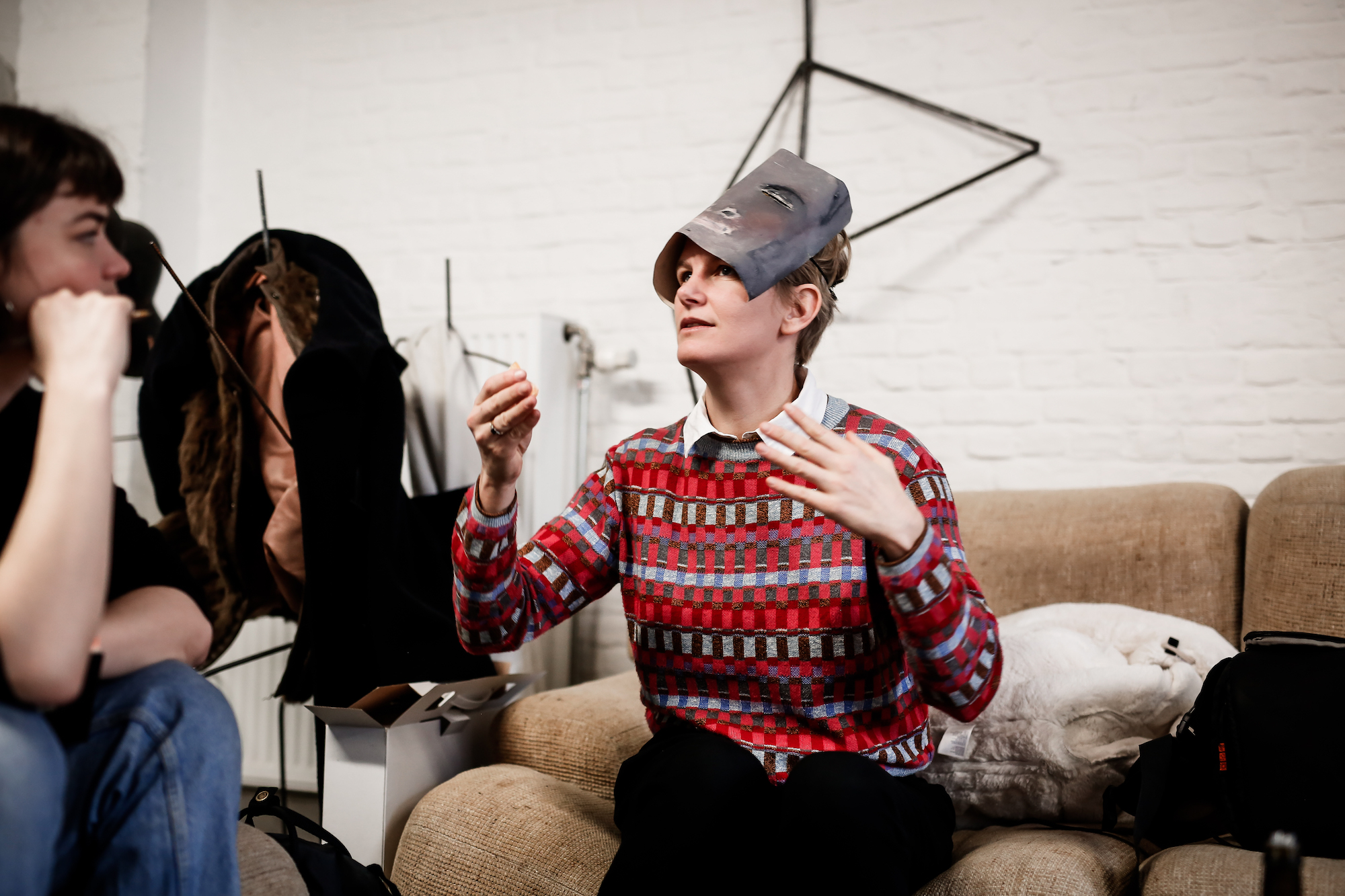 Laure Prouvost is the dream interviewee. Despite diligently responding to my questions with serious and insightful descriptions of her working processes, and conceptually unpacking some of her more opaque works, she remains playful. One seemingly serious response is interjected with a wry digression from under a raised eyebrow: "As you know, I now live in the middle of the Croatian desert." Reality shows otherwise. We are here in her Antwerp studio, where she has lived for the last three years with her partner and their two young children. But this diversion from the perceived truth is what underpins much of Prouvost's practice; she is fascinated by the blurring of fiction and reality and, in the age of Donald Trump, what could be a more prescient topic?
If I've counted correctly, you had at least four institutional exhibitions last year, as well as other gallery shows, performances, screenings and talks. Can you talk about your rate of production and your rhythm of working?
The speed of the world is something that is quite overwhelming in some ways, but at the same time I think I run best on adrenaline: I'm kind of like a fox! There is nonetheless a lot of teamwork involved; I could never do what I do on my own. My work is always produced through interactions with curators, my assistants, and various other people around me. It can become a mode of production that is closer to the film industry in some senses.
A lot of preparation goes in before each show, but what really works for me is when I can spend time at the location before the opening in order to really respond to the space. A lot of my pieces are created in situ. I suppose it is another way of me dealing with such a quantity of work.
It's interesting to hear you compare your team to a film crew. How has your practice expanded over the years? 
I used to be very scared of large-scale anything; I enjoyed intimacy, sharing ideas with people who came to visit, even if it was only fictional intimacy. But scaling up has become easier and I am enjoying it now. It helps to work with different people on different elements of a piece. For example, to produce a huge sculpture is to try and play with the ways in which people move around a space and the way the space itself is then perceived, which sometimes means that I work with a designer. On my side things are much more imaginary: I imagine how I could shift the dimensions of a space, but I also want to physically engage with occupying space.