What We Learned This Week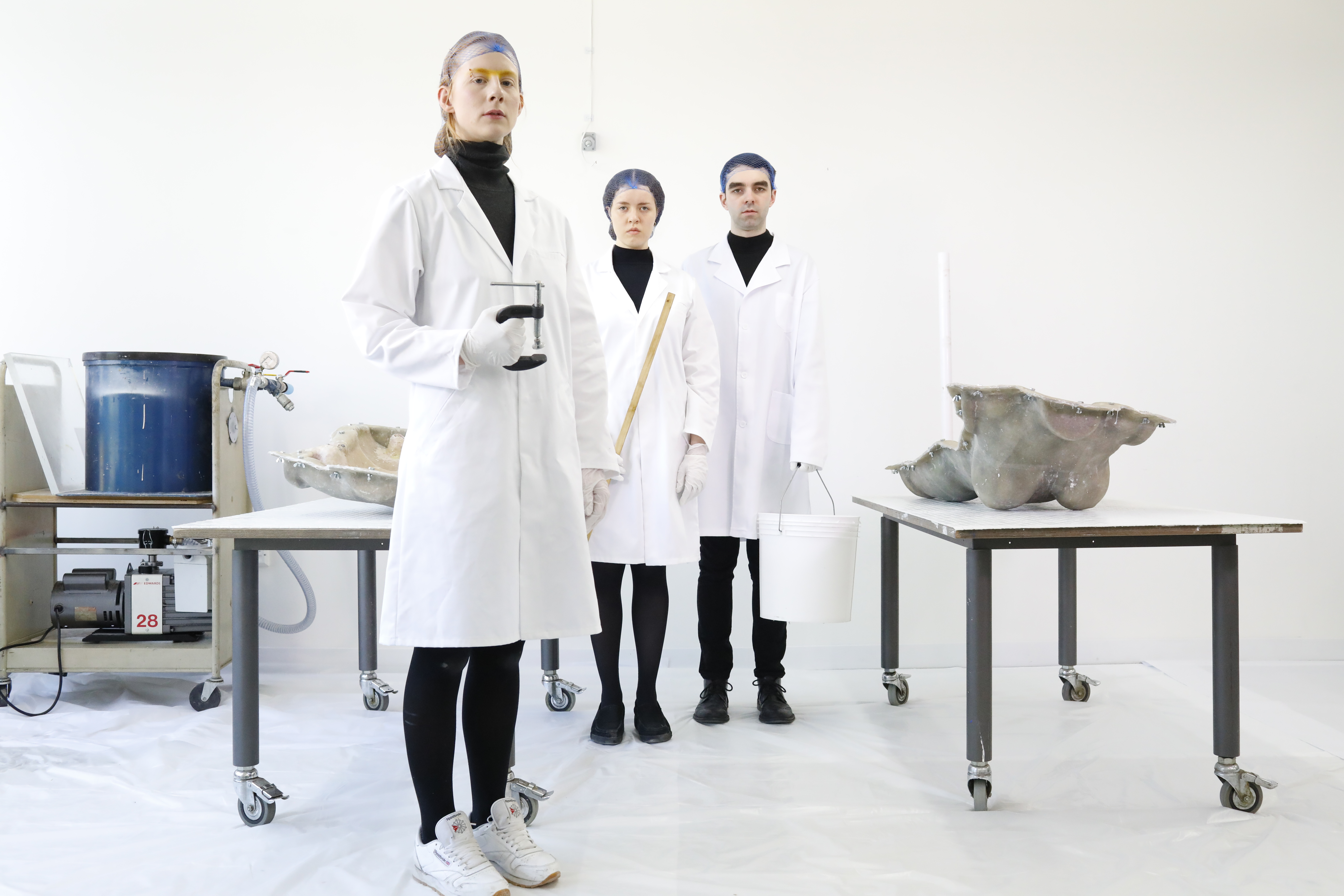 The Royal College of Art has been named as the "world's top art and design university" in the 2019 QS World University Subject Rankings. The London-based institution leads the table of 200 universities for the study of art and design for the fifth year running, having been assessed on academic reputation, employer reputation and research impact by academics and employers. RCA alumni include David Adjaye, Christopher Bailey, David Hockney, Tracey Emin, Thomas Heatherwick, Lubaina Himid, Clare Waight Keller and Rose Wylie.
The 75 Whitney Biennial artists have been announced, with one already having pulled out prior to the list being made public. This year's artists are the biennial's most diverse—the majority of them are people of colour; and it's the youngest to date, too, with three-quarters of participants younger than forty. According to the New York Times, only five have ever exhibited in a Whitney Biennial before. The publication also reports that the reason for Chicago-based artist Michael Rakowitz pulling out of the show was in protest against a museum vice chairman, Warren Kanders, the chief executive of a company that manufactures equipment, including body armour and tear gas, for law enforcement agencies and militaries.  The full list of artists participating can be found here.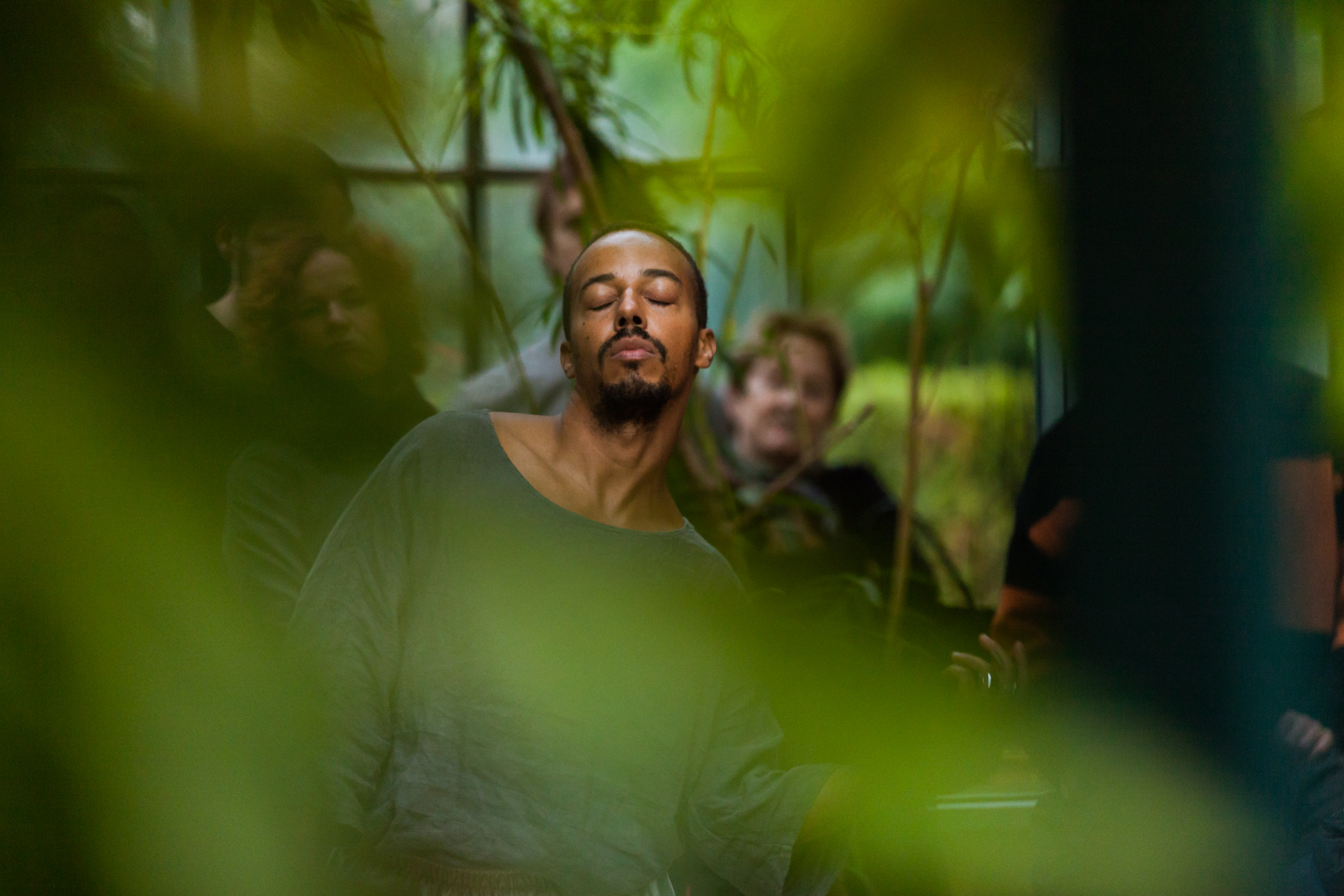 Performance art festival and commissioning body Block Universe has announced its expansions outside of London and into Berlin for the first time. The festival, which celebrates its fifth anniversary this year, will return to London from 18 May to 2 June 2019, with an expanded fourteen day programme of new work, premieres, talks, screenings and workshops. The Berlin leg takes place as part of the city's art week, from 14 September, at new Brandenberg institution E-WERK Luckenwalde, which is housed in a former power station, an iconic site near Berlin. This year's festival takes the theme "of internal and external 'world-making'," according to organisers, "by looking at the diverse environments we create for ourselves to exist within, whether those be mental, physical or virtual spaces." Among the artists exhibiting are Liz Glynn; Sophie Jung; Paul Maheke and Melika Ngombe Kolongo (Nkisi) and the band Ravioli Me Away.
An open call for London-based artists under thirty has been announced for New Creatives, a national talent development scheme orchestrated by the ICA with BBC Arts and Arts Council England. The ICA is set to commission 100 new works in moving-image, audio or interactive media for potential broadcast on BBC Arts in 2019 and 2020. "The scheme seeks to broaden access to production and broadcast opportunities," according to the ICA. "No prior experience is required to apply; the only criteria is that applicants are aged between sixteen and thirty and based in London." Selected artists will be given education, training and production support, including specialist advice on the distribution and circulation of their work. Artists will be selected through four staggered open calls in February and June of 2019 and 2020. The first call is now open, with applications closing on 10 March.
Four Tet (aka Kieran Hebden) played an intimate set at Elephant West on Wednesday evening surrounded by the paintings of one of his oldest friends, Anna Liber Lewis; this was a special event as part of their current joint exhibition Muscle Memory, commissioned by Elephant. Just over 300 guests were in attendance, a mixture of friends and family of the two artists, Elephant supporters and fans selected from a lottery. Hebden has created three new tracks for the exhibition in response to Liber Lewis's paintings, and his live performance expanded upon these in a set that felt deeply personal, reflective and uplifting in equal measures.
Artist and designer Es Devlin has been announced as the artistic director of next year's London Design Biennale, which takes place from 8 to 27 September 2020 at Somerset House. Devlin has decided on the theme 'Resonance' for the event, which will see more than fifty countries present installations across the site.  "We live in an age of hyper resonance, the consequences of which are both exhilarating and devastating. Everything we design and everything we produce resonates," says Devlin. "In our global, digital era, design can reach instantly across borders and bridge cultures. It can positively alter behaviours and transform societies. Perspectives can be shifted and lives can be improved when new ideas resonate and are adopted by extended communities. Designers have the power to influence and amaze their audiences into making these profound shifts, using the mass networks available to them to resonate practices that will help build a more sustainable future."
Quote of the Week
"Artists get really worried because they have to make so many decisions. There is always an existential doubt, a moment where you feel it falls off a cliff."
 —Steph Macdonald, co-founder of 6a Architects, talks us through working with artists and designing for galleries.
Exhibition of the Week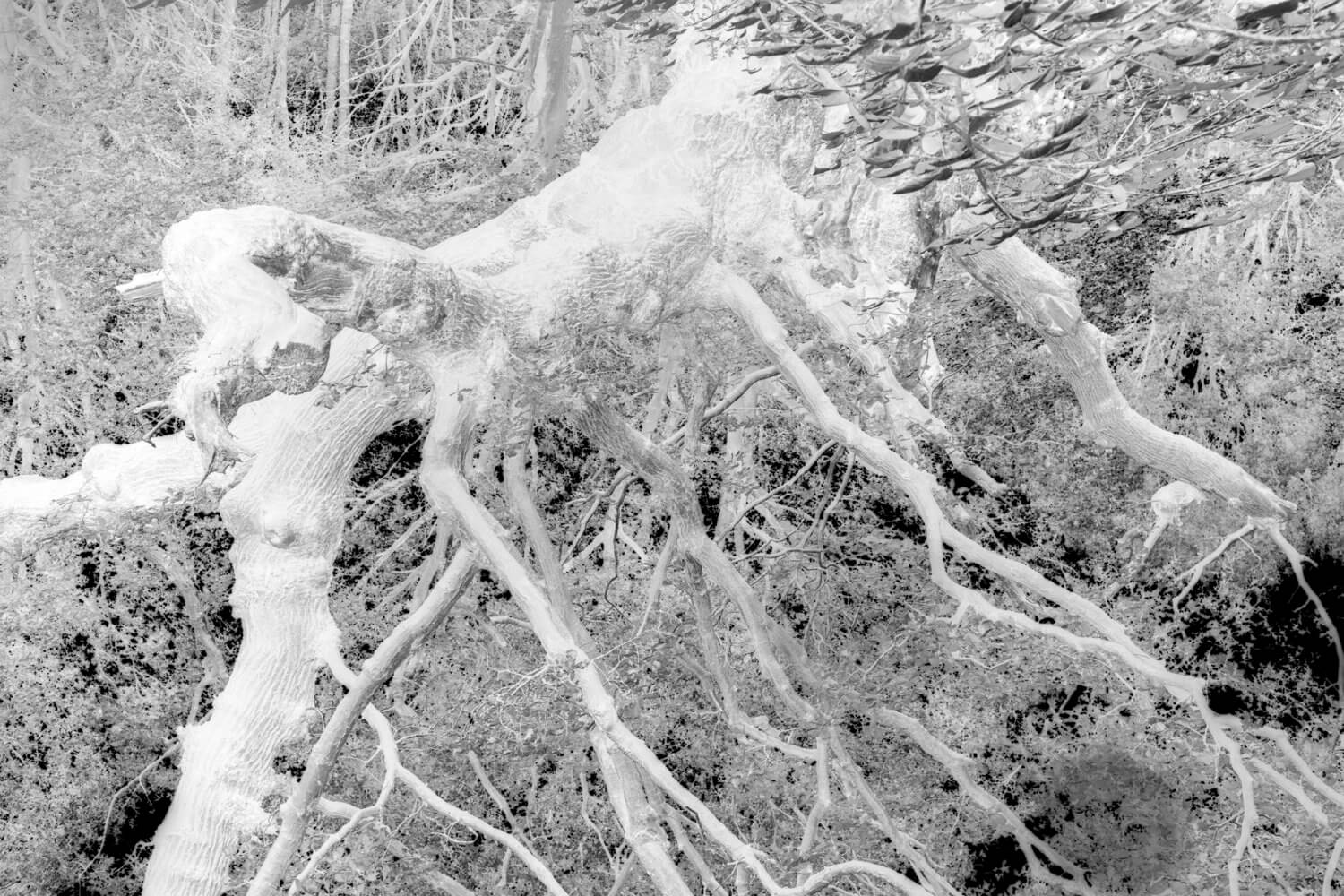 A Coven A Grove A Stand, Susan Pui San Lok, Firstsite Gallery, Colchester, until 22 April 
Susan Pui San Lok's installation uses sculpture, sound, moving image work and hand-crafted pieces created by communities local to the Firstsite Gallery in Colchester to explores the folklore surrounding witchcraft and the history of the witch persecutions across East Anglia in the 16th and 17th centuries. Naturally, self-styled "Witchfinder General" Matthew Hopkins makes an appearance—having been allegedly responsible for the execution of around 300 "witches", who were often simply single and elderly women. The installation evolves over the duration of the show to explore ideas around "voice, place and collective remembrance and resistance" through the "witches" that were persecuted.
Instagram Account of the Week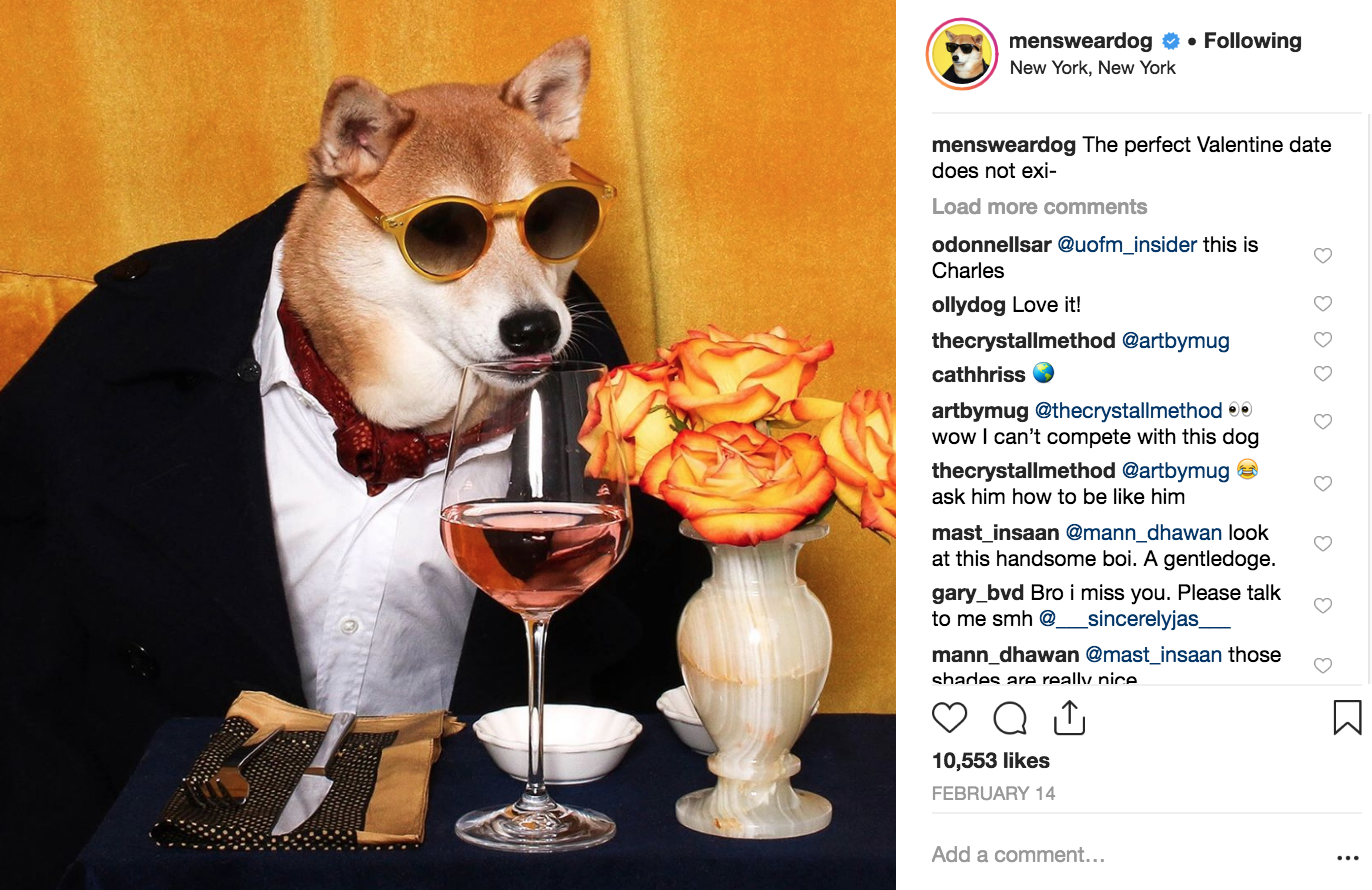 Sure, we're probably a little bit late to the MOST STYLISH CANINE PARTY EVER here, but nonetheless, if Menswear Dog doesn't warm your cockles, you're probably either a total curmudgeon or actually dead. The account does as you'd expect, really, showing a dog (named Bodhi) in various menswear items. Turns out the whole thing's been pretty lucrative for the little hound: he has an entire product line including "for human", "for doggo" and "for home."