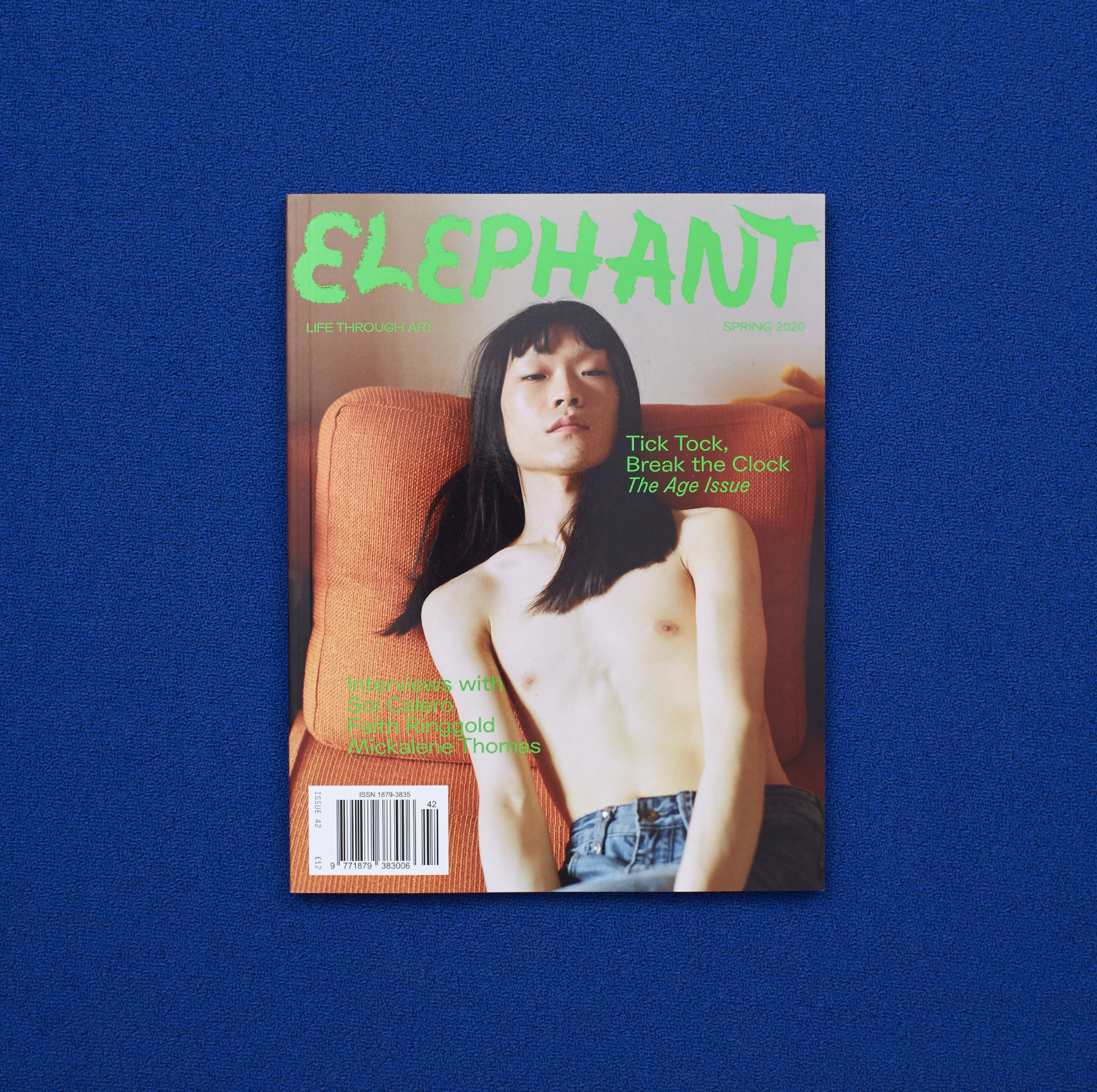 We all live our lives to the tireless tick of the clock. We measure our experiences by neatly allocated portions of time, against which a linear and progressive narrative is naturally applied. Within this structure, going back is impossible. It is only possible to move forwards; to evolve; to age; eventually to expire. But what if this idea we have of linear time is wrong?
In our new spring issue, we speak with artists who reverse, recycle or stop the clock altogether. Some look to the most emotional connection we have with time, relating to our own age and mortality, and share both the personal experience of enduring beyond a doctor-decreed life expectancy and the private moments of midlife. We also question how history changes and reshapes itself as the years go by, and highlight the cyclical nature of social and cultural norms.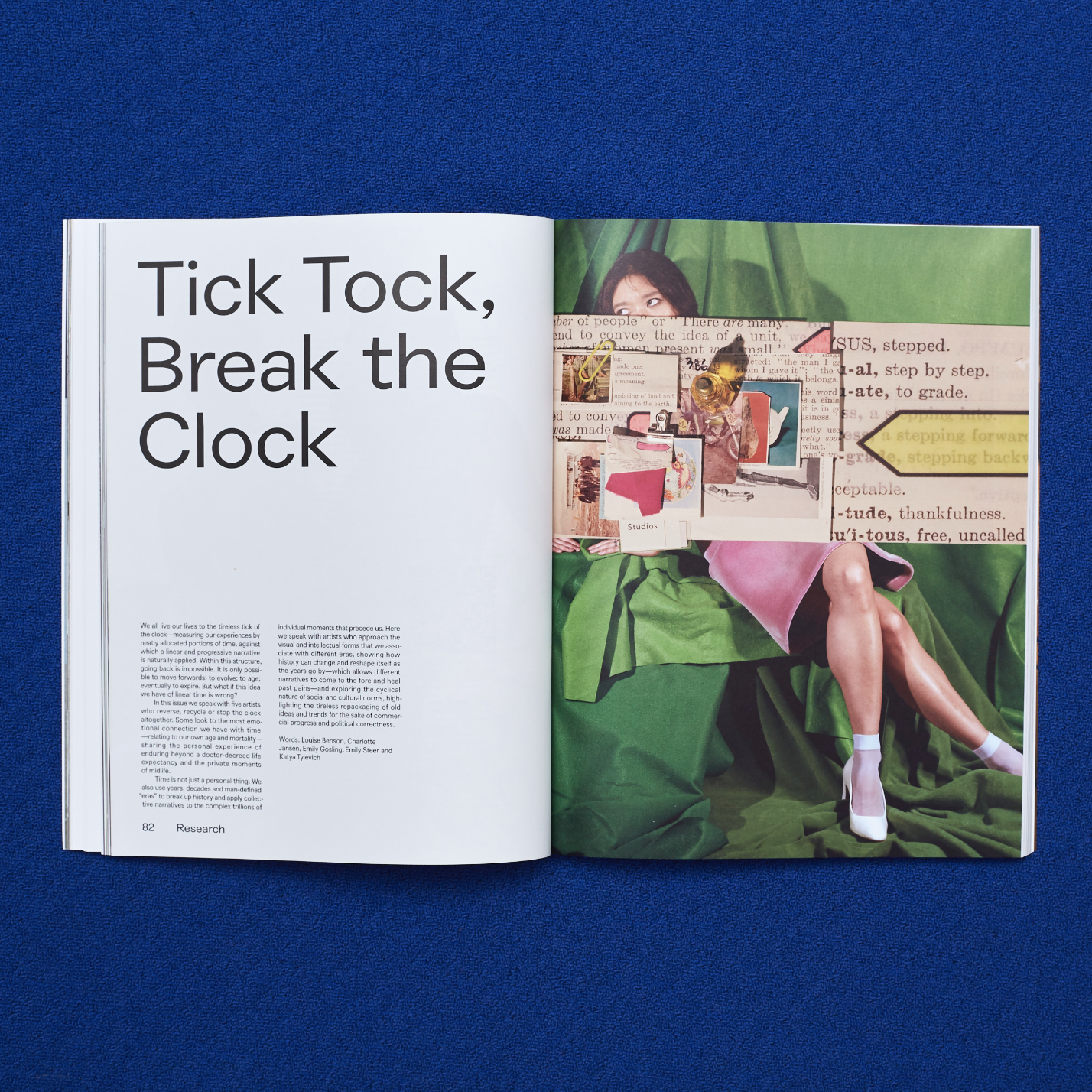 In Artmix, we meet a practising artist from every point of life, from under ten years old to almost one hundred. Luchita Hurtado, Alex Da Corte, Lynda Benglis, Monster Chetwynd and more share their hopes and dreams, wisdom and memories, and tell us how their age affects their practice.
In our Paper Galleries, we delve into the "coming of age" experience around the world, featuring three photographers—Luo Yang (who is also our cover artist), Mohamed Bourouissa and Neil Drabble—who capture the heady and at times confronting nature of moving between teenage years and adulthood. We also present the paintings of Hortensia Mi Kafchin, who visualizes the physical and psychological process of transitioning, and delves deep into the human experience, which is shown as both painful and uplifting in different moments.
History informs and forewarns numerous artists in our Encounters: Mickalene Thomas talks about the political punch of the 1970s, Faith Ringgold tells us how she turns past trauma into optimism, and Danh Vo explains how he throws heavily symbolic cultural icons out-of-sync. Also, Carrie Mae Weems shares her hopes for a more positive future and Sol Calero discusses the cultural responsibility of decoration.
In Journal, Mary McCartney cooks lunch for Rose Wylie in her magical home and studio, Charlotte Jansen writes about why she no longer wants to celebrate birthdays and Federico Florian asks whether airports are the ultimate "in-between" space. Last but by no means least, we pose 10 Questions to British designer Molly Goddard, and find out her favourite joke.