WHAT 
For more than a century, there wasn't much happening inside Herrenchiemsee Palace. It has been a popular tourist attraction in Germany, but in 2013 eleven enormous rooms in the north wing were transformed into galleries for contemporary art, purchased and borrowed from museums in Munich and from private collections. This was the initiative of German collector and philanthropist Herzog Franz, in collaboration with the chief curator of the museum Pinakothek der Moderne Corinna Thierolf. The rotating exhibitions of art on the island promise "an alternative to art experiences offered by museums in cities", housed in the historic architecture and its natural surroundings, "a place where tradition now meets modernity". The fourth rotating exhibition at Herrenchiemsee, Königsklasse IV, runs from 11 May to 3 October. It dedicates an entire room to ten male artists, major names from Europe, the US and Japan, dead and alive—Warhol, Basquiat, Flavin, Kawara, Shiraga—alongside the likes of Hans-Jörg Georgi and Günther Förg.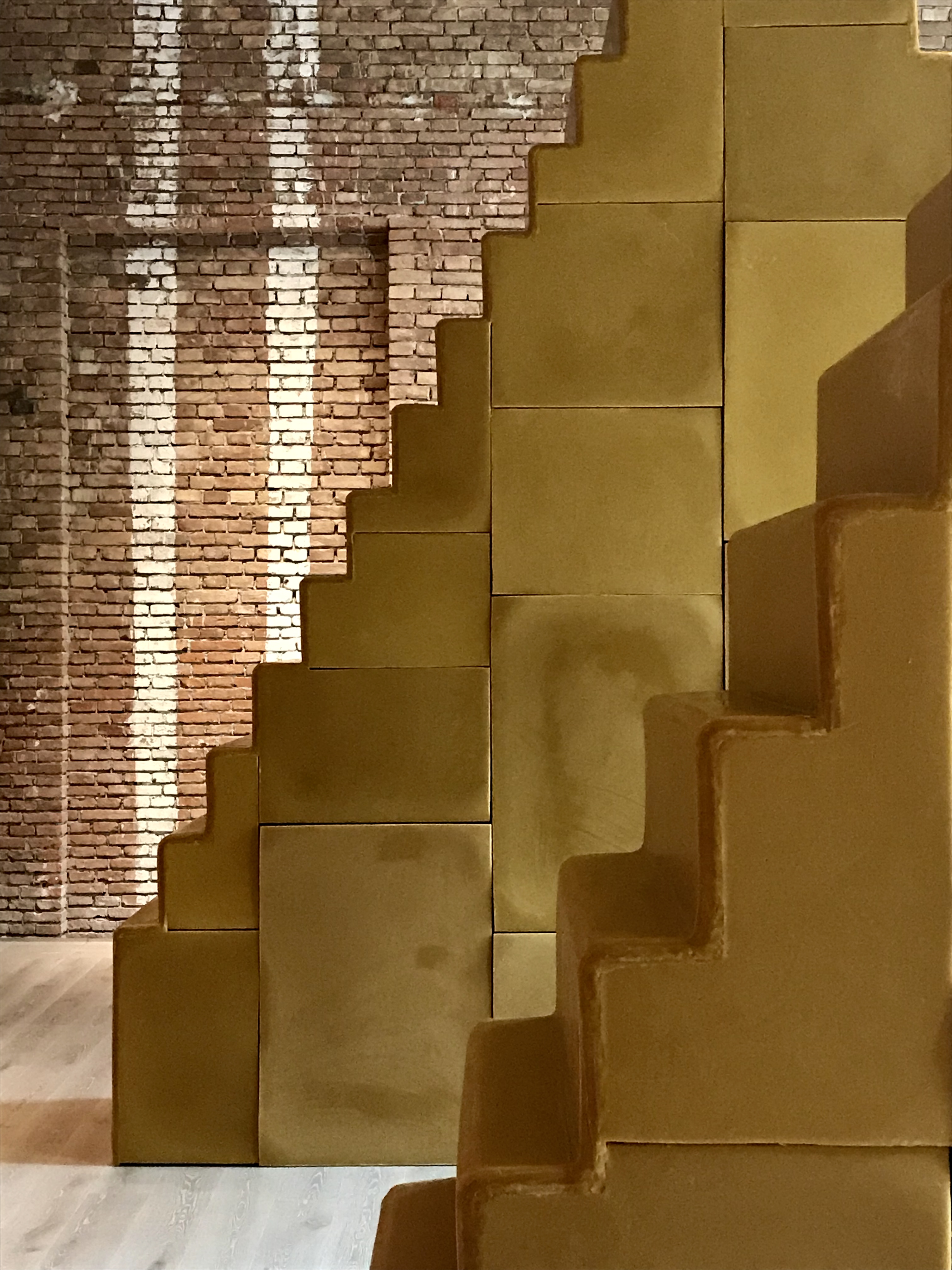 WHO
Ludwig II—who was known as a shy man with poetic propensities—bankrupted the monarchy with his ambitious ideas for the palace, and his desire to build an isolated fantasy world. In 1885 he was threatened with having his properties seized by the banks. The government declared him insane in 1886, and he was sectioned in Berg Palace. The following day he drowned in Lake Starnberg, aged forty, together with the psychiatrist who had declared him insane, in mysterious circumstances. What exactly happened, no-one will ever know, but Ludwig never saw the palace of his dreams complete.
WHERE
Built for King Ludwig II on Herreninsel, a tree-covered island in the middle of the Chiemsee lake in Bavaria, the palace's secluded location was carefully chosen to offer refuge for the royal: prior to the construction of the palace, it was the site of an Augustinian monastery. The monks sold the land to King Ludwig in 1873. The Neo-Baroque designs for the palace were based on none other than Versailles—there's even a copy of the Bassin de Latona fountain in the gardens.
WHY
At the current exhibition at the Palace, illusions of grandeur are common threads between the artists, each on their own quest for greatness and grandeur, either in scale, innovation or concept. Dan Flavin's sixteen-metre fluorescent-tubed, Untitled (To You, Heiner, with Admiration and Affection) is on show in its entirety; Wolfgang Laib has piled beeswax four-metres high and wide; while Kazuo Shiraga, who was equally influenced by his experience as a soldier as being a Zen monk, would dangle from the ceiling to make his works, using his whole body as a brush, in order to "paint as though rushing around a battlefield, exerting myself to collapse from exhaustion". The exhibition thus seems to evolve into an exploration of the masculine psyche, an obsession with power expressed through virtuosity and mastery, physical or cerebral.
Ludwig himself was a Hamlet-esque figure, who was ultimately done in by dreaming too big—he only got to sleep in his palace for a few nights. In striving for brilliance, good old-fashioned human hubris can knock you back. Travelling to see the art on show in this far-away palace—not accessible to everyone—you might wonder if you'll suffer the same fate.