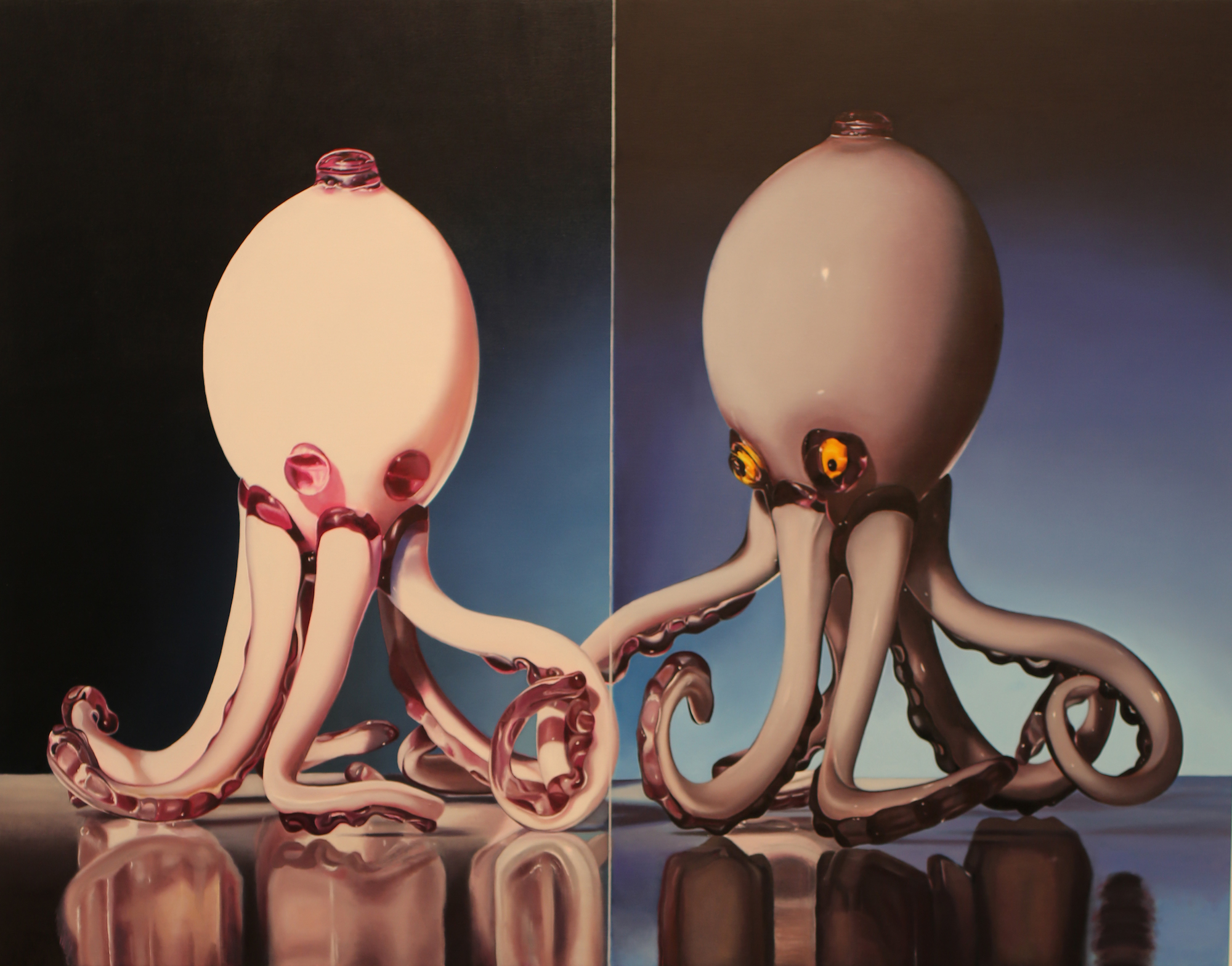 Allison Katz
Allison Katz has just finished a hugely successful solo show at London's Camden Arts Centre, bringing her playful, punchy paintings off the wall with huge cut outs through which audiences could view adjacent works (and each other). Now she has a sizeable chunk of wall space at the Venice Arsenale, with a group of large paintings. Subject matter includes two glass octopi romantically holding tentacles, a naturalistic canal scene, and a pair of proud cockerels, all created specially for the biennale and inspired by Venice's own rich heritage.
Many of her works fall on the acceptable side photorealism, creating a genuine "second take" moment as the viewer approaches the canvas. The effect is hypnotic, her smooth marks falling away to reveal their painted rather than pixelated nature. (Emily Steer)
Miriam Cahn
An eerie light seems to emanate from the paintings of Miriam Cahn, in which the faces of animals and humans merge and melt to reveal the flesh that lies just beneath the skin. Birth, life and death are shown in works of staggering ferocity, where babies emerge in an oozing pool of blood and nude bodies grapple together, shown ambiguously somewhere between fighting and fornicating.
A hazy glow drenches Cahn's scenes, situating them in a surreal dreamworld where violent symbolism is broken by humour and humanity. Soft washes of colour set these moments at a remove from any single time or place, and allow figures to appear and disappear into the deep. At 72 years old, the Swiss artist is already an icon of contemporary figurative painting both in her home country and beyond it. In Venice, where the atmospheric streets lit by sodium lamps lead to frequent dead-ends, her exploration of vulnerability and alienation feels perfectly at home. (Louise Benson)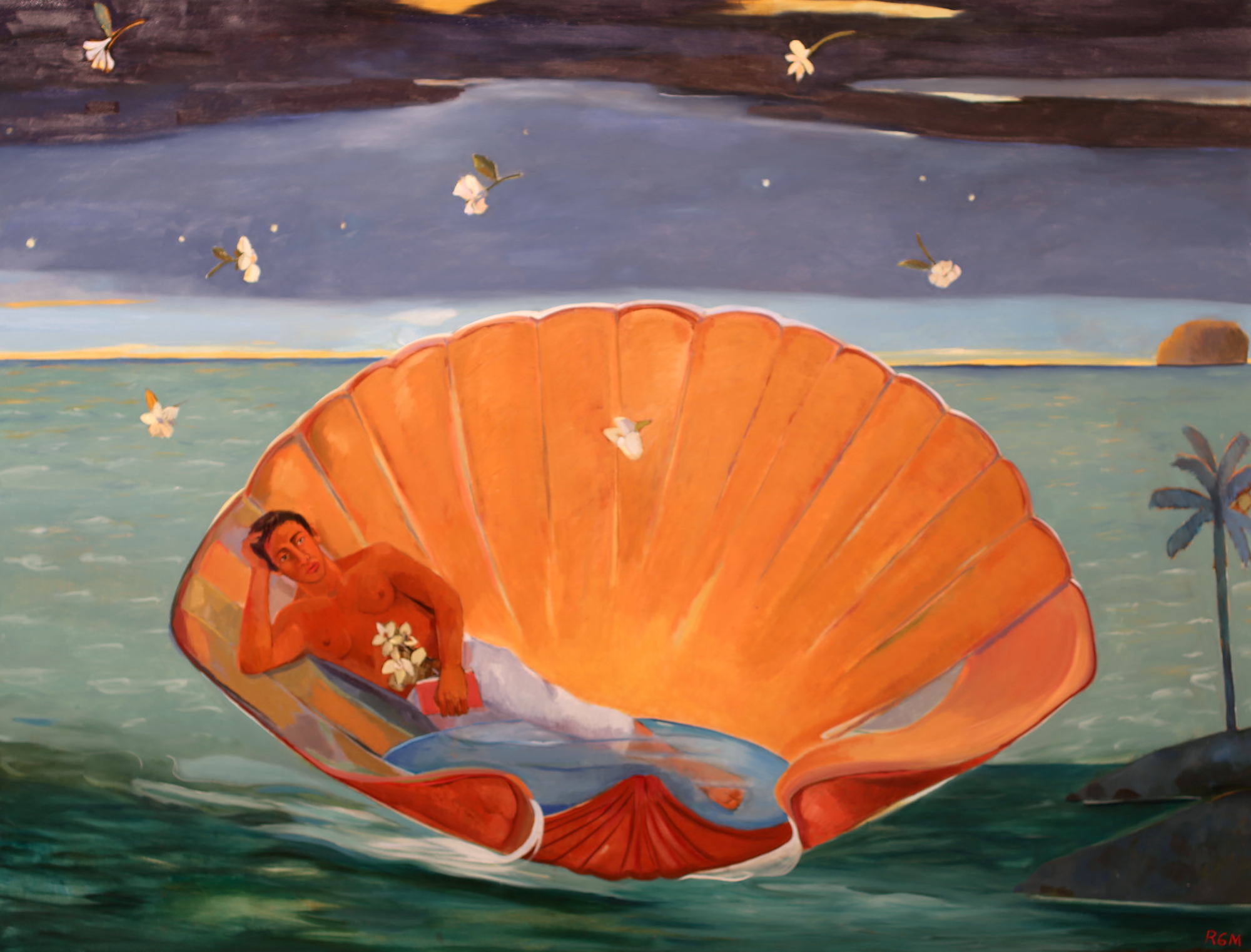 Roberto Gil de Montes
Seashells, sandy beaches and tropical plants are found throughout Roberto Gil De Montes' paintings, giving a loose sense of dreamy delight. However, on closer inspection, darker elements reveal themselves, whether through a shadowy smudge that alludes to a ghostly figure, or the troubled stare of a man surrounded by a swirl of flowers and water.
Gil De Montes relocated to Los Angeles from Guadalajara in western Mexico as a child and there was influenced by the creativity of the Chicano movement, as well as pre-Colombian and Huichol symbolism. The alluring palette and flattened perspective also betray references to the Mexican modernist canon. Erotic subversions are a running theme, particularly in El Pescador, which features a nude man standing on a clam shell in the style of Botticelli's Venus. (Holly Black)
Merikokeb Berhanu
Cellular forms dominate the canvases of Merikokeb Berhanu, meaning when her figurative silhouettes do appear, they seem to underpin scenes of their own bodily magnification. In Untitled LXII, a person's feet creep out at the base of the image, floating while her obscured body supports strange patterns overlaying the torso.
The Ethiopian painter uses gentle ovals and curves to divide her scenes, inspired by the mental images the natural world provokes. The inky blue and teal palette facilitates this depth, while animal silhouettes made abstract question human-centric narratives of consciousness. As such, the encroachment of technology on the body and natural world are also referenced, with flashes of artificiality stretching her vision far into the future. (Ravi Ghosh) 
Kaari Upson
The late Kaari Upson is honoured in The Milk of Dreams central exhibition, with her ten small Portrait (Vain German) canvases lined in series. The works, which began as thick impasto portraits, add a physicality and 3-D dimension to the array of painting in Cecilia Alemani's show.
From her initial renderings, Upson used 3-D modelling to create casts on which she again layered thick resins and pigments. This creates a topography of dark nodules and undulations visible across each canvas, with faces looming in and out of the distortions. A waxy disc becomes an uneasy motif, while the whole narrative evokes processes of prosthetic modification and raises questions of beauty, an unsung precursor to Paula Rego's sculptures a few rooms away at the Giardini. (Ravi Ghosh)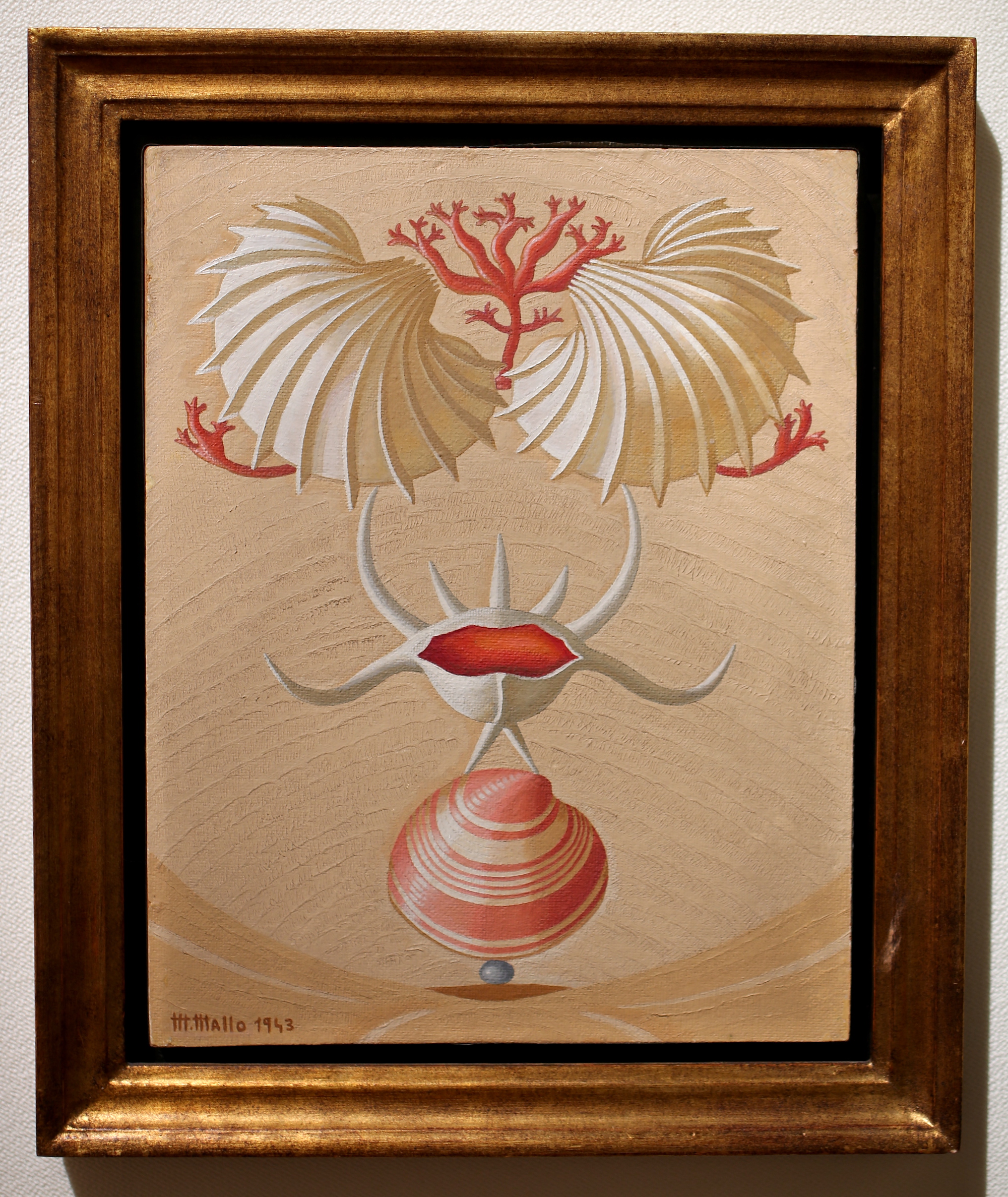 Maruja Mallo
A move from Spain to Argentina to escape civil war had a profound impact on Maruja Mallo. The artist had previously aligned herself with the surrealists, particularly her friend Salvador Dalí, but soon found herself drawn into the fantastical world of Magical Realism.
She employed natural motifs with clear sexual connotations, such as flowers and seashells, to create ornate assemblages that reference the female form. Rather than following the 'nude woman as muse' so favoured by surrealist men, her improbable still lifes are filled with eroticism and tongue-in-cheek humour, speaking more to cerebral desire than carnal lust. (Holly Black)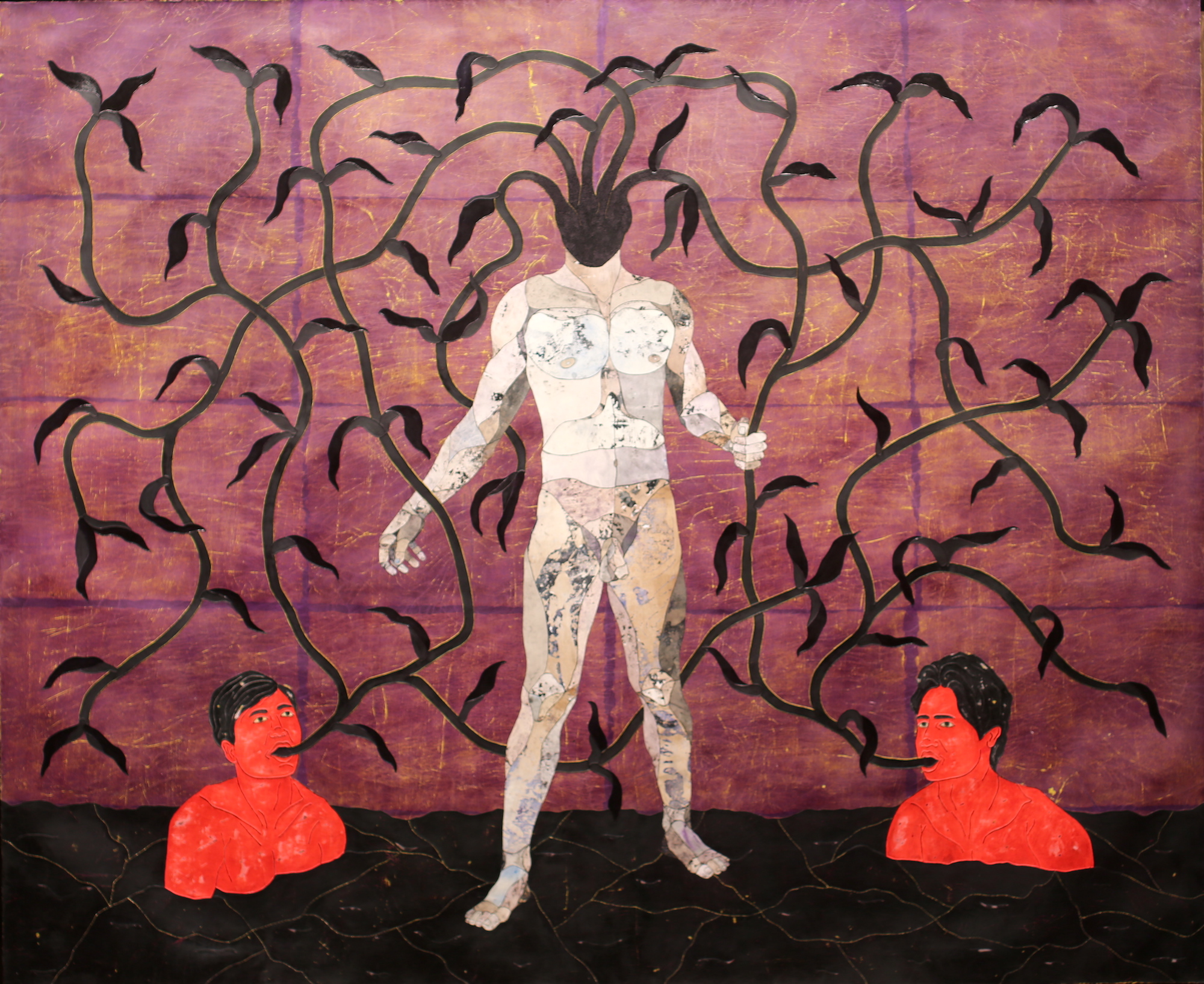 Felipe Baeza
The dreamy paintings of Felipe Baeza embrace some of surrealism's most wild elements, with the human form entangled by nature. The artist aims to create "fugitive bodies" inspired by his own migration from Mexico to the United States.
His ink and acrylic paintings in the Venice Arsenale are layered up with twine, cut paper, embroidery and glitter. Foliage bursts from the mouths of men submerged to the shoulder in water; muscular bodies sprout leafy tendrils from the neck in place of heads. His work breathes new life into a surrealist movement that has been pored over and critiqued to death, capturing the freshness of this year's exhibition in its best moments. (Emily Steer)
All images © Louise Benson for Elephant