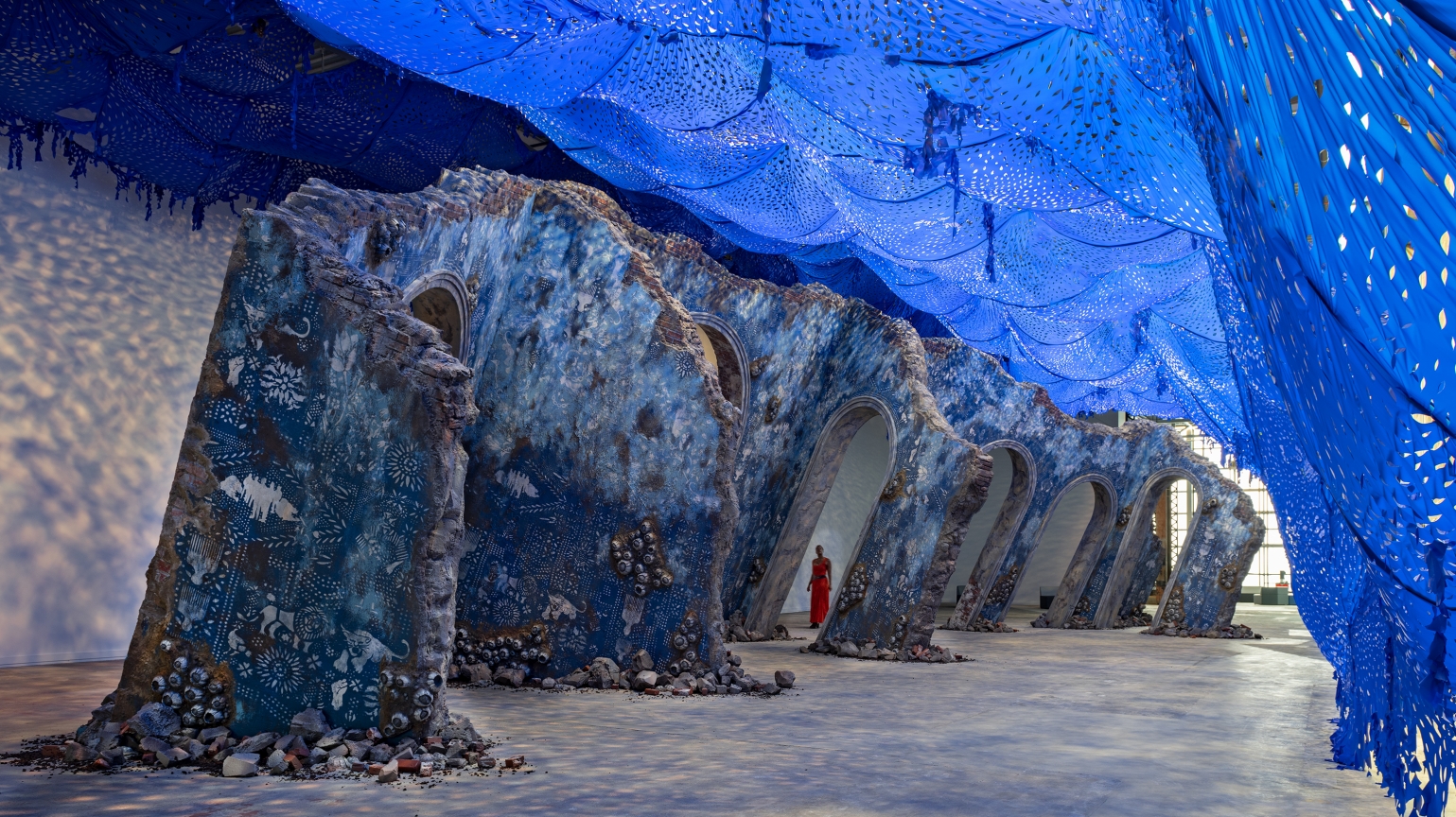 Dominican artist Firelei Báez will be included in the biennale's headline exhibition, The Milk of Dreams. Described as optimistic, the group show will focus on otherworldly figures, transformation and metamorphosis.
Curated by Cecilia Alemani, the title The Milk of Dreams comes from a book by surrealist painter Leonora Carrington, whose fiery vision is akin to that of Báez in some ways. Known for her intricate detailing and vibrant bursts of colour, Báez explores how culture and identity are shaped by inherited history.
Her figures combine naturalistic human forms with fantastical profusions of feathers and flowers. She often paints and draws directly onto found materials, incorporating items such as maps, scientific manuals and biographies. (Emily Steer)
The Belgian National Pavilion (Venice's oldest international pavilion) features The Nature of the Game, a selection of films by Francis Alÿs. Shot in Iraq, Hong Kong, the Democratic Republic of Congo, Belgium, Mexico (where the artist is based) and many other locations, the works focus on children's behaviours and how they relate to their surroundings, offering viewers authentic and playful perspectives.
Trained as an architect, Alÿs' work explores urban frictions and geopolitics, probing the lines between collective action, individual agency and social responsibility in changing scenarios around the world. As with Knots, his 2005 installation and drawn rope diagram, his more animated works are often accompanied by illustrations. The Nature of the Game will be paired with a series of his paintings made between 1994 and 2021. (Ravi Ghosh)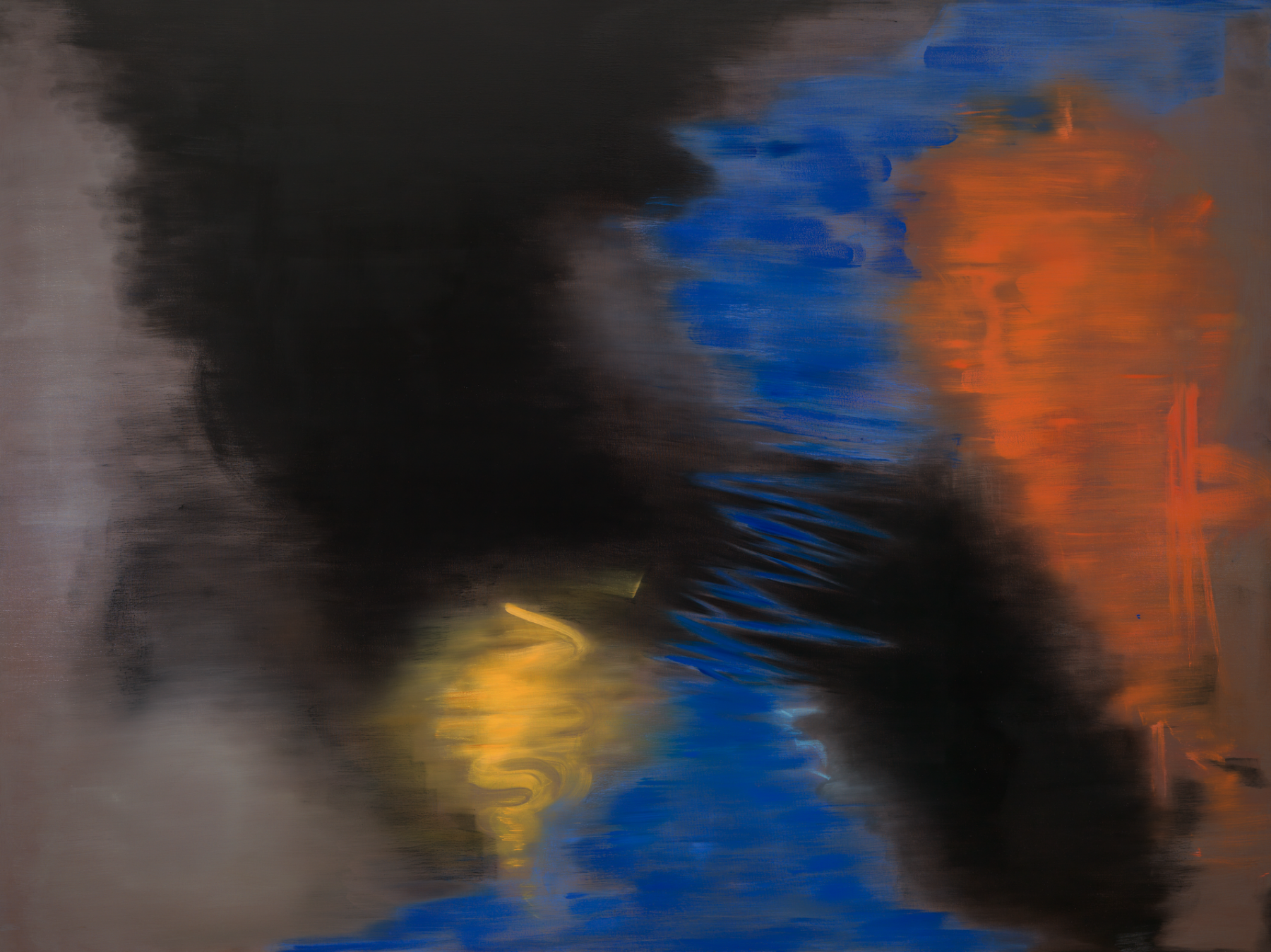 Lebanese-Canadian artist Mouna Rebeiz presents The Soothsayer, a body of new works that invites the viewer on a symbolic and metaphoric journey in the St. George's Anglican Church in Venice.
The artist investigates the unlikely meeting point between artificial intelligence and the mystic. The three works—a majestic set of the revisited 22 Major Arcana of the Tarot of Marseille, a puzzle of coloured pieces and an abstract totemic sculpture—interact with each other and guide visitors towards their own discoveries and those of humanity. (Louise Benson)
Following the late Franco-Morroccan artist's first major retrospective at Somerset House in 2020-1, the Leila Alaoui Foundation will present Storie Invisibili/Unseen Stories at Venice's Fondaco this year. Split into two parts, the installation will showcase the artist's exploratory photography in Morocco and her moving-image works narrating the reality of border crossings made by sub-Saharan migrants attempting to reach the shores of southern Europe.
Although named to signal the underrepresentation of migrant stories, the exhibition is testament to Alaoui's long commitment to magnifying the accounts of displaced peoples, tracing her development from image-maker to video experimentalist. The installation also interrogates the idea of Europe in the collective migrant imagination, reflecting the concerns of Alaoui's final, unfinished project, the single-channelled L'Île du Diable (Devil's Island), which traces the experience of industrial immigrants to Europe in the post-WWII period. (Ravi Ghosh)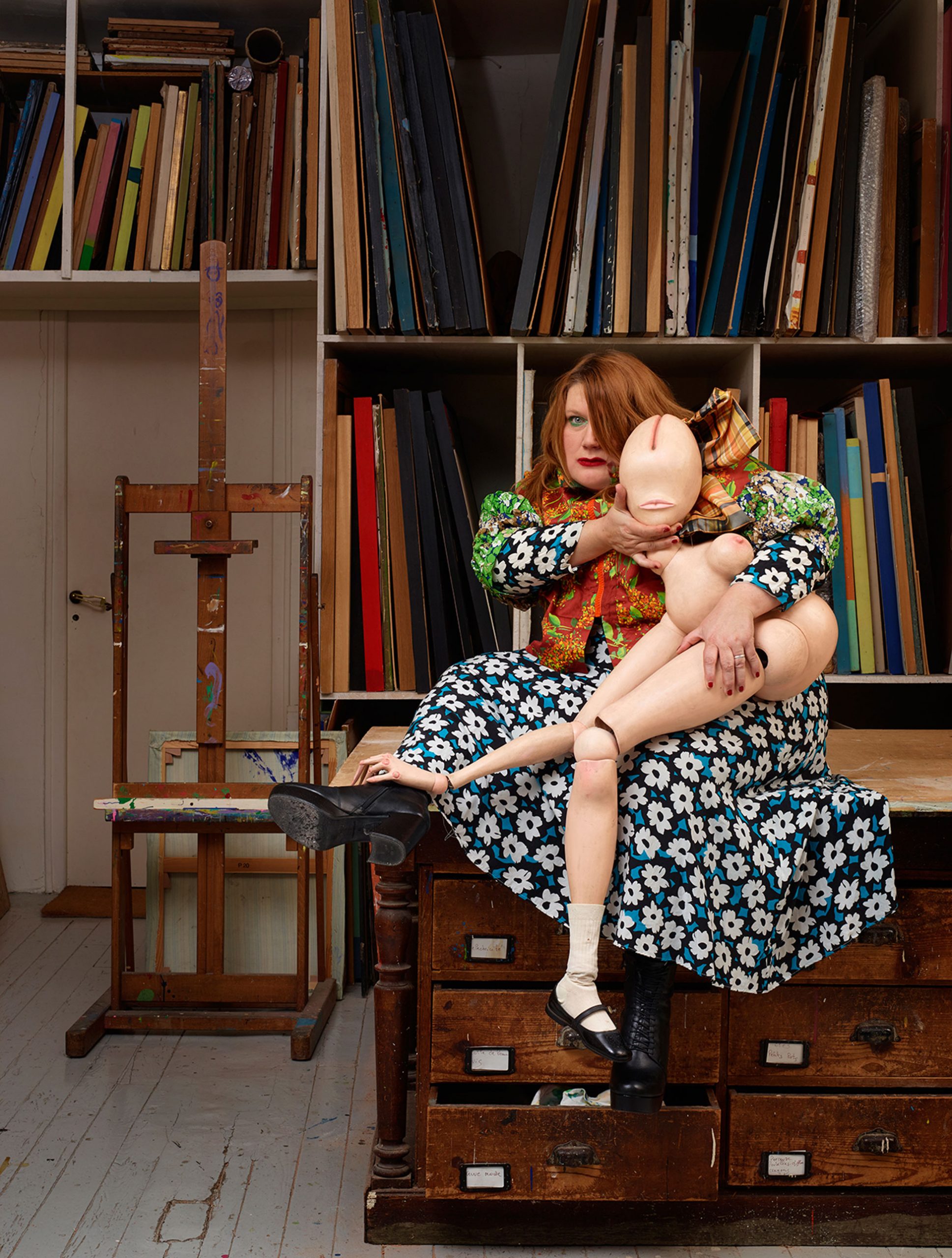 Presenting Austria's National Pavilion this year are Jakob Lena Knebl and Ashley Hans Scheirl, whose joint practice covers large-scale immersive installations, moving images, photography and curation. For Invitation of the Soft Machine and Her Angry Body Parts, expect a combination of Knebl's textile clashing of high and low cultures, while Scheirl continues to pioneer moving image within the evolving queer arts movement. Curator Karola Kraus calls the work "sensuous," citing the duo's multidisciplinary approach and themes of international relevance in this year's presentation.
Aiming to emphasise the link between the Venice presentation and their domestic practice, Knebl and Scheirl will present a sideshow in Vienna at a new space run by the Phileas contemporary art fund. The installation will showcases the artists' own work alongside that of their students at Vienna's University of Applied Arts and Academy of Fine Arts. (Ravi Ghosh)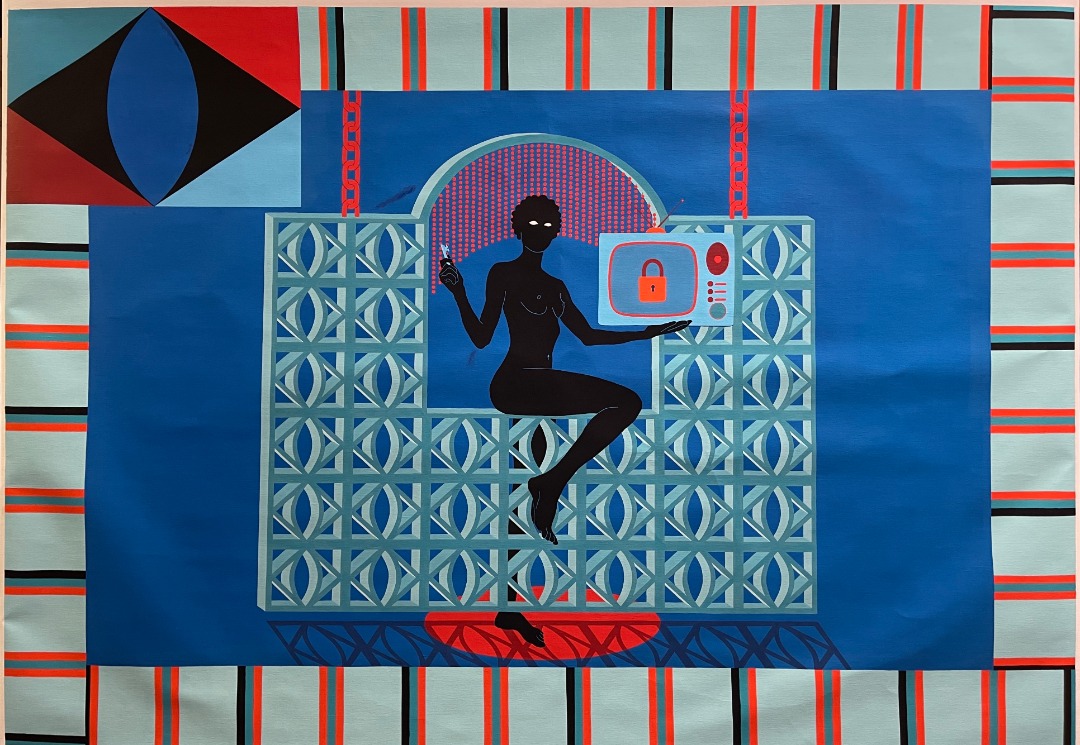 The exhibition Black Star: The Museum as Freedom will show at this year's Ghana pavilion. A black star sits on the country's flag, and has come to symbolise many things, from the national football team to Marcus Garvey's Back-to-Africa movement.
The star icon could be seen to represent freedom, a central theme of a show which brings together large-scale installations by Na Chainkua Reindorf, Afroscope and Diego Araúja. It is curated by Nana Oforiatta Ayim, a writer, art historian and filmmaker based in Accra, who is the founder of the ANO Institute of Arts and Knowledge, and curated Ghana's pavilion in 2019.
Mixed-media artist Reindorf will subvert historically male secret society traditions for this biennale presentation by expanding on the story of the Mawu Nyonu, a mythical secret society of seven women who are deeply connected with the elements. (Emily Steer)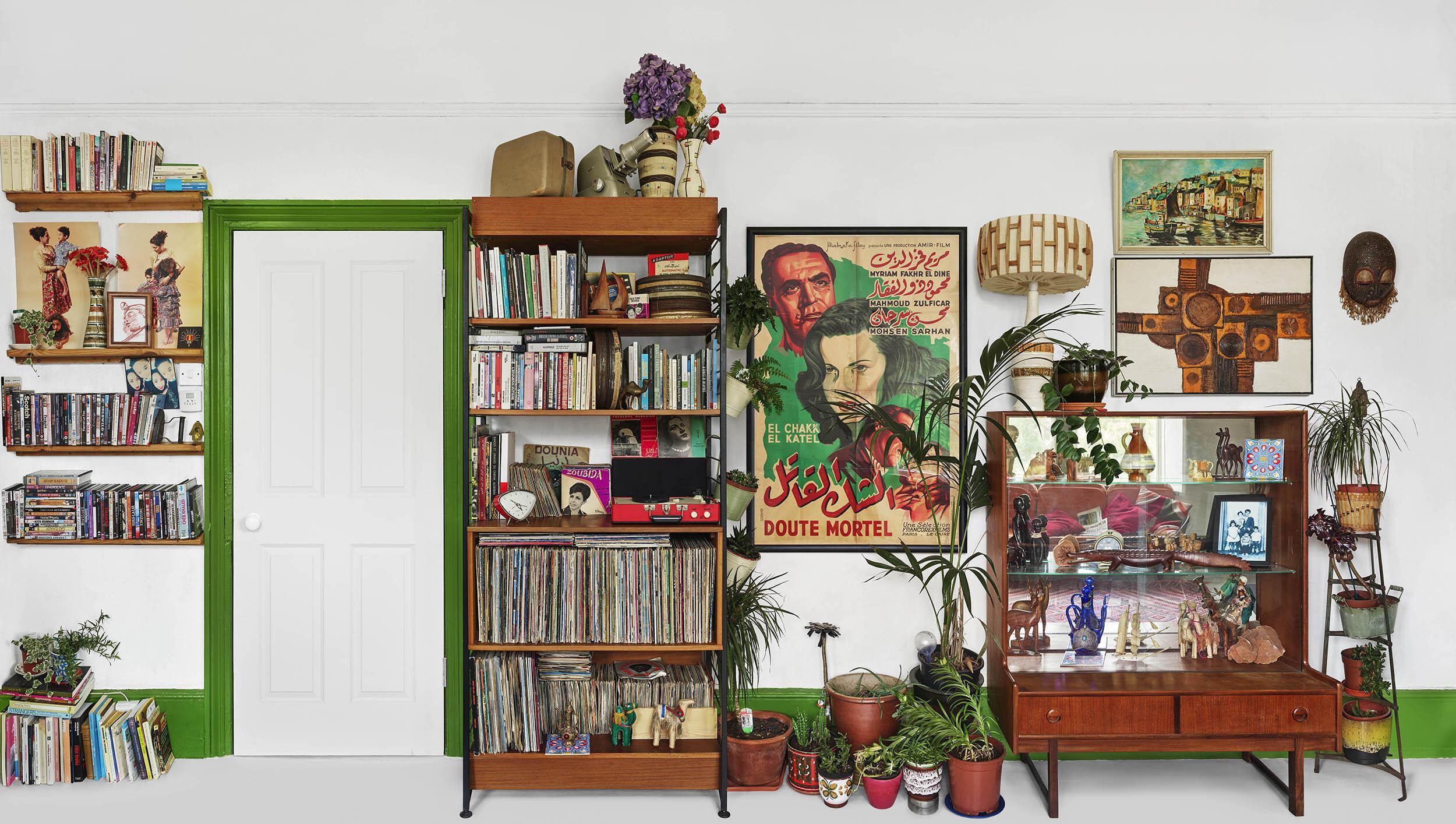 Dreams have no titles by Zineb Sedira will be shown at the French National Pavilion this year, focusing on the influence of Algerian activist cinema on the Italian and French film industries. The show builds on Sedira's recent research, including her A Brief Moment show at Jeu de Paume in Paris, which earned her a nomination for the Deutsche Börse Photography Foundation Prize in 2021. It comprised five multimedia installations exploring archival material relating to the 1969 Pan-African Festival in Algiers, a pivotal moment in the formation of 20th century North African culture.
In preparation for this exhibition, curators Sam Bardouil and Till Fellrath will be tasked with balancing Sedira's intensive research, sparked by the artist's cinema-going youth, her discovery of Frantz Fanon's The Battle of Algiers, and the hours she spent in the Cinémathèque archive in Algiers (as well as vaults in Venice, Turin and Bologna). (Ravi Ghosh)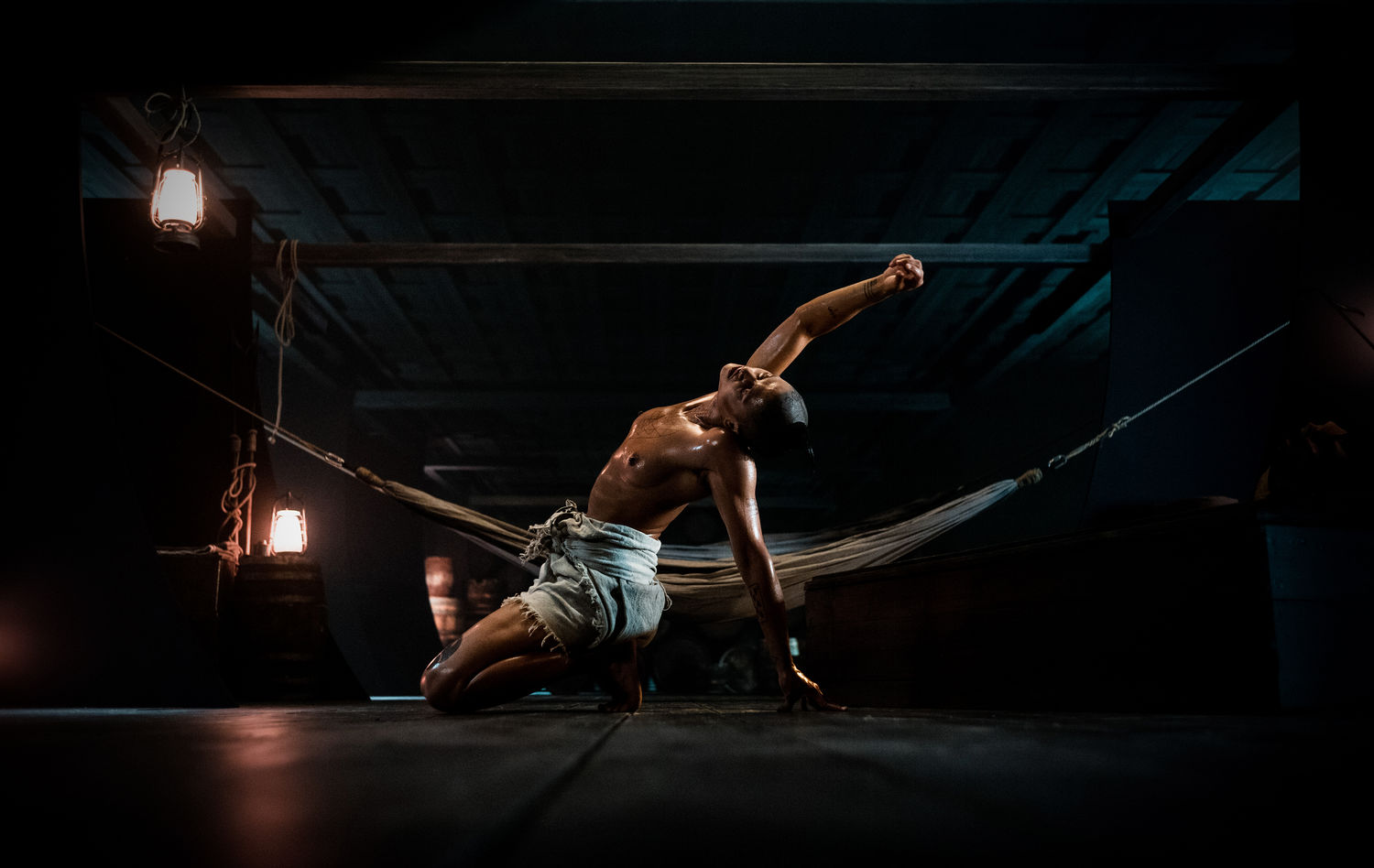 Wu Tsang
Wu Tsang has one of the most exciting projects outside the central programming for the Biennale. Moby Dick; or, The Whale explores Herman Melville's classic novel through a new silent film written by Sophia Al Maria with an original score by Caroline Shaw and Andrew Yee.
Tsang examines the hierarchy (or "hydrarchy") on board the ship, through the various groups of "mariners, renegades, and castaways". The artist and performer, who practices between New York and Berlin, often addresses underrepresented groups in her works, previously asking "Whose voices are heard? Whose are silenced?"
The work will be shown for its Italian premiere at Teatro Goldoni with TBA21-Academy and the Hartwig Art Foundation. VIVE Arts will also present a special project by Wu Tsang as part of the main exhibition. (Emily Steer)