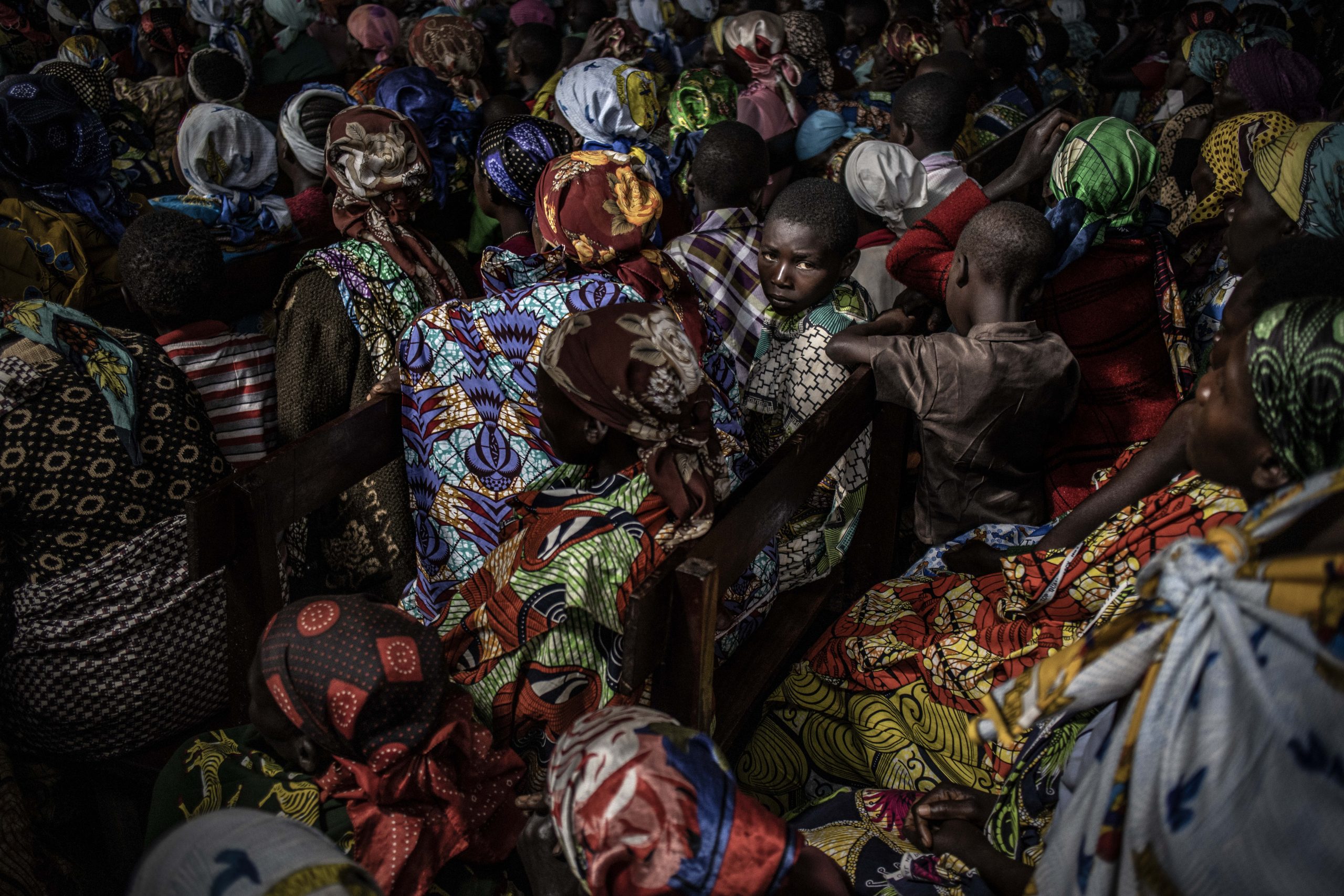 When the Democratic Republic of the Congo (DRC) declared independence from Belgian rule in 1960, the country's first prime minister Patrice Lumumba spoke the following words: "We are deeply proud of our struggle, because it was just and noble and indispensable in putting an end to the humiliating bondage forced upon us…" He continued: "Brothers, let us commence together a new struggle, a sublime struggle that will lead our country to peace, prosperity and greatness."
Lumumba was ousted in a military coup backed by the US and Belgium just seven months later and executed, giving way to three decades of dictatorship and now more than 25 years of ongoing violence in two major inter-African wars, especially in the DRC's gold-rich eastern provinces. In Congo: A Sublime Struggle, Irish-Canadian photographer Finbarr O'Reilly has borrowed Lumumba's words for a new book of guided photojournalism exploring the legacy of these conflicts, paying particular attention to security, human rights, and how extractive industries (such as gold mining) continue to affect the area today, more than a century after they first attracted European colonialists to the region.
The DRC's status as one of the world's poorest countries is enshrined because of "centuries of exploitation and dispossession," states the book's preface. Other tragedies are wholly unpredictable. The eruption of Mount Nyiragongo in May 2021 displaced as many as 650,000 people in the first week, adding to the millions forcibly moved by the Second Congo War. O'Reilly's task is to find humanity within adversity; to truthfully represent difficult circumstances while allowing space for the population's resilience and resourcefulness.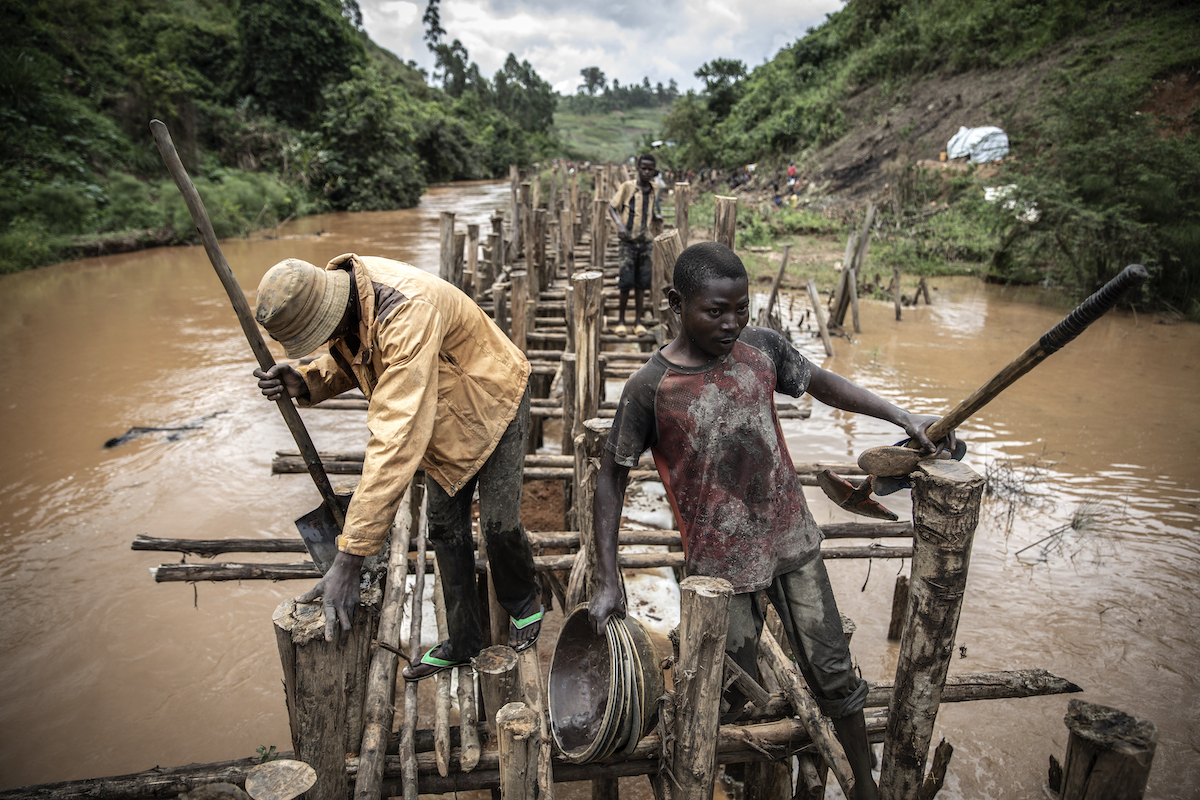 In the book's first section on mining, barefoot workers carve into diverted riverbanks searching for gold, sometimes waist-deep in opaque water. O'Reilly captures the intensity and all-consuming nature of the toil: men, women and children alike strain or look back from claustrophobic tunnels towards his camera, while he also shows moments of welcome respite. A man standing in a trench looks beyond the lens into the distance, puffing calmly on a cigarette, a strikingly similar pose to a recent dispatch by O'Reilly's of coal miners in Dobropillia, in Ukraine's Donbas region. The abundance and value of gold, uranium and coal continues to subject workers to Victorian working conditions the world over, regardless of war.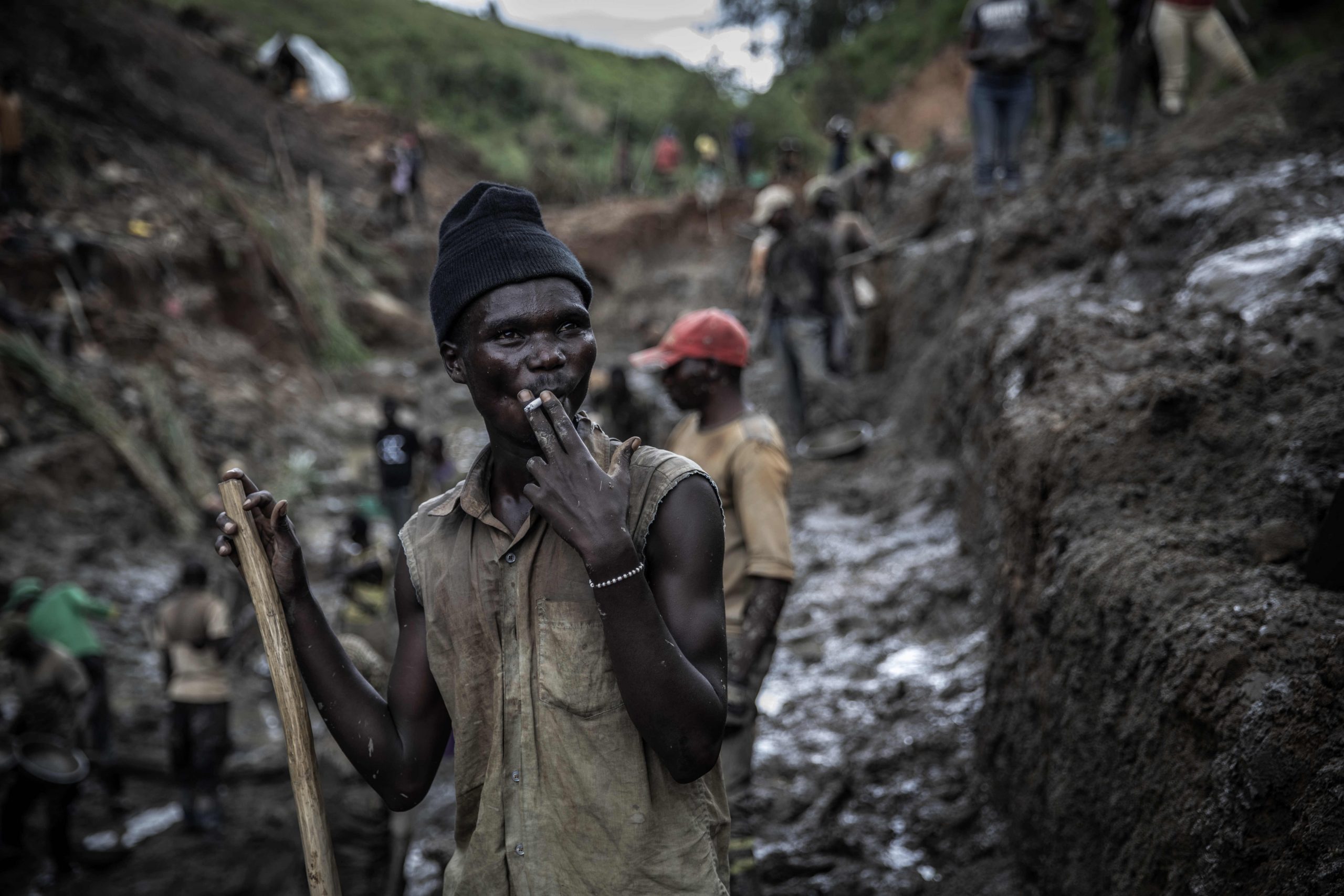 Each of O'Reilly's photographs is accompanied by a short text (printed in both English and French) detailing the lives of his subjects, from child survivors of attacks on camps for displaced people to damaged classrooms. One image shows a toppled school blackboard still bearing the marks of a lesson. Another depicts a derelict outdoor swimming pool in an old Belgian mining region. The book's wider themes include state governance, gender-based violence, justice, and the tentative prospect of peace, humanised through several case study sections which zoom in on Congolese strife.
"The abundance and value of gold, uranium and coal continues to subject workers to Victorian working conditions the world over"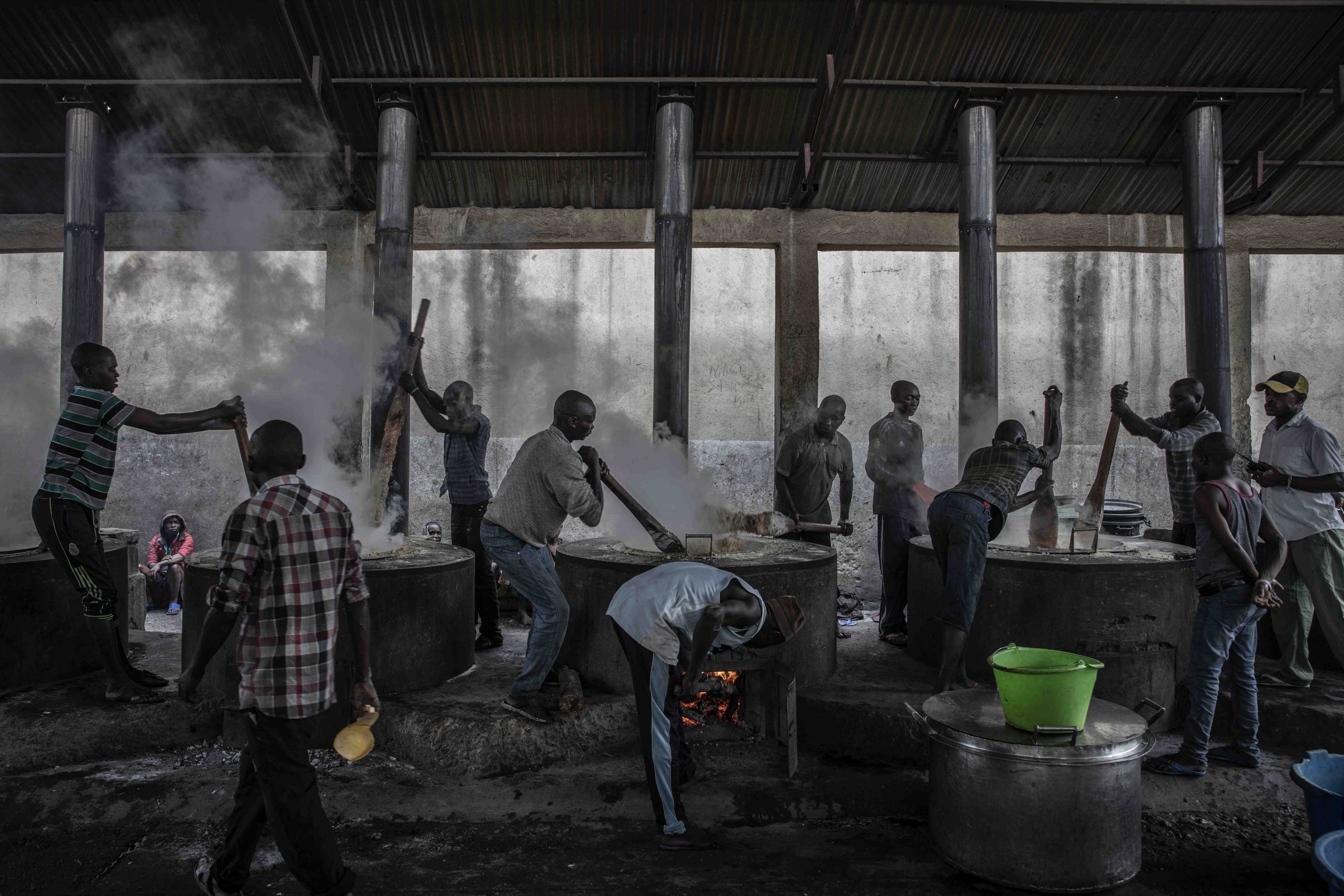 One case study details life in the central prison in Bunia, Ituri, where lack of funds leads to starvation and sanitation problems. O'Reilly's lens falls not just on the people here, but also on the material and symbolic markers which give these photographs added complexity. One photograph from the prison shows stacks of bowls containing what the artist describes as "meagre amounts of bean soup" for each prisoner. An adjacent shot shows a young man bringing a bowl towards his mouth, an act of apparent sustenance undermined by the reality of his incarcerated life.
"A Sublime Struggle's most intimate moments are zoomed-in profiles of individuals affected by this violence"
O'Reilly began shooting in January 2020, but Covid-19 prompted a shift in approach. His initial Congo in Conversation project became a collaborative one, the final book produced with 12 Congolese photographers on the ground. A Sublime Struggle then took shape when travel resumed in 2021. The book serves as a reminder of photography's evidential function: the International Criminal Court (ICC), with whom this book is produced, uses photography as part of its outreach programmes, maintaining regular contact with survivors of war crimes committed during the Second Congo War.
Left: Maria, North Kivu, DRC
Right: Rebecca, North Kivu, DRC