Magnum's Alex Webb and his photographic partner (and wife) Rebecca Norris Webb have published several books together, spanning street photography, New York case studies and even a call and response-style catalogue of intimate photographs and poetry (2017's Slant Rhymes).
During the pandemic, the pair were stuck at their Cape Cod home, where Rebecca photographed the waves of light running through the house while Alex captured the shifting tides of the nearby Atlantic Bay. The result is Waves, a calming edition containing images and original poetry exploring solitary observation through the interplay of scene and text. (Ravi Ghosh)
Grappling with the behemoth term that is 'art history,' critic and broadcaster Charlotte Mullins gives an alternative view on several thousand years of artistic production. She shines a light on key players who have been ousted from the mainstream narrative, such as the indefatigable sculptor Edmonia Lewis, who battled every conceivable prejudice in US society as the 20th century dawned; and Rachel Ruysch, a doyenne of the Dutch Golden Age, who was similarly celebrated during her lifetime, yet remains largely forgotten.
The book also draws connections across cultures that usually appear arbitrarily divided, linking for example Chinese emperor Qin Shi Huangdi's terracotta army with the terracotta sculptures made by the Nok in west Africa at the same time. It's a refreshing take on a subject that can often seem overwhelmingly dense and homogenous. (Holly Black)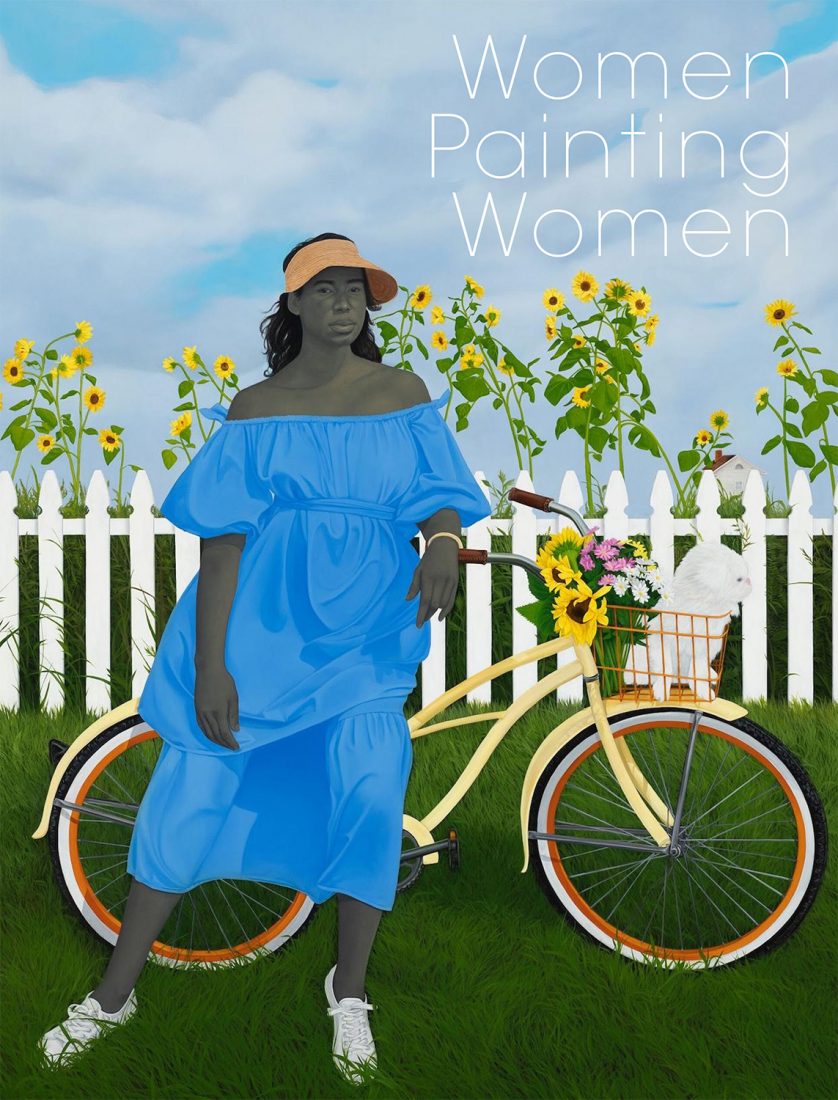 Women Painting Women is a substantial group show opening in May at the Modern Art Museum of Fort Worth. The exhibition brings together a host of artists whose work explores the "complexities, abjection, beauty and joy" of being a woman. Almost 50 painters find new ways of portraying their subjects. An accompanying book is published this month by DelMonico, with texts from artists Emma Amos and Faith Ringgold.
The portraits in the book span the second half of the 20th century to the present day, created by pioneers such as Alice Neel and contemporary practitioners Jordan Casteel, Somaya Critchlow and Apolonia Sokol. There is a strong focus on the body and physical gestures, and the works find ways of depicting women that expand upon and differ from the long history of female bodies painted by men. Together, the works portray the vast complexities present in the experiences of women: manifold stories told through the eyes of artists through the decades. (Emily Steer)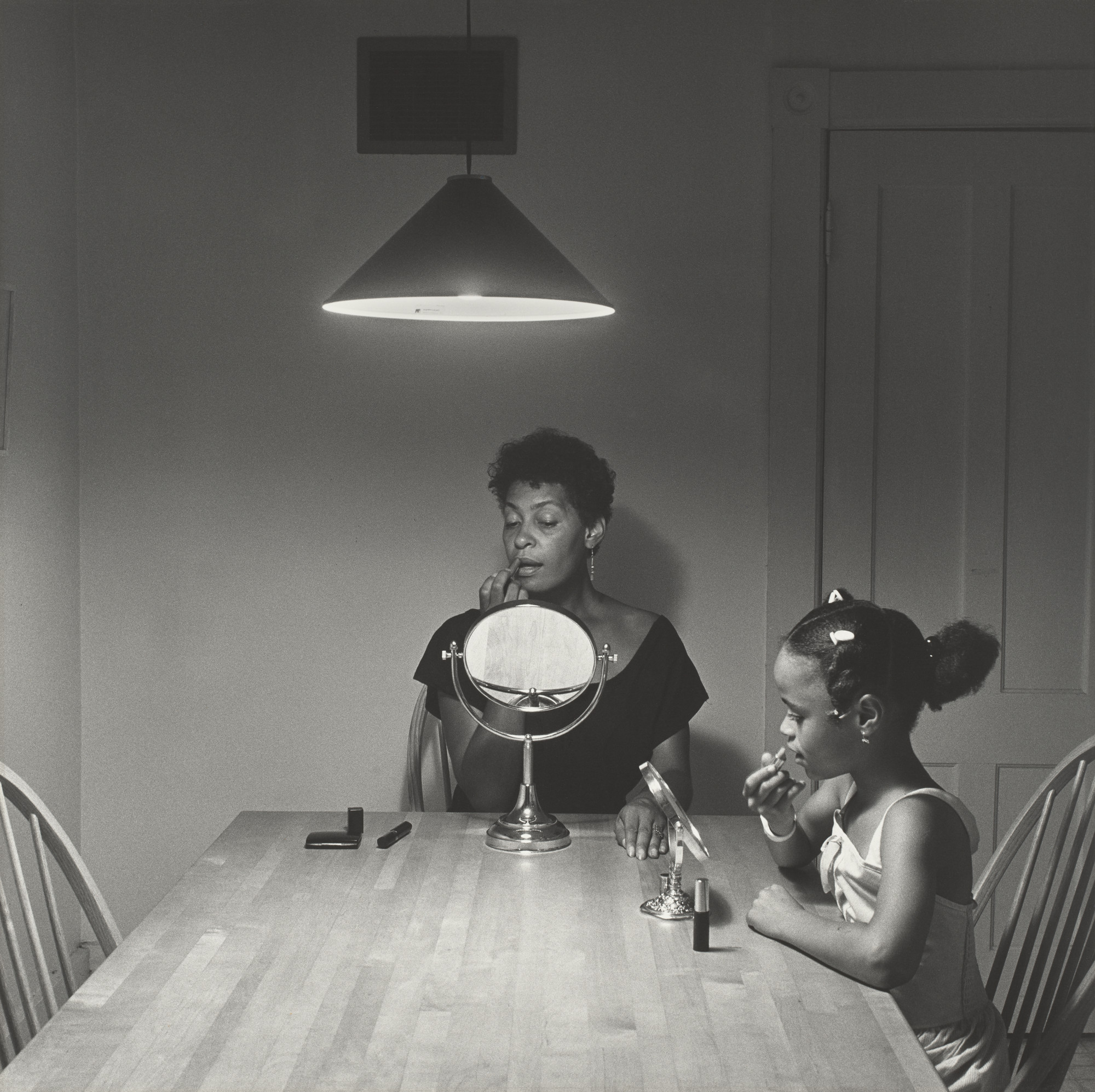 Last year, New York's Museum of Modern Art received a significant donation of photographs from Helen Kornblum, a psychotherapist and collector who has sat on the museum's photography committee since 2014. Those photographs, from artists including Dora Maar, Carrie Mae Weems, Lola Álvarez Bravo, Lotte Jacobi, and Lucia Moholy, comprise Our Selves, a new exhibition which aims to appraise the medium from an intersectional feminist perspective.
This volume starts with curator Roxana Marcoci's broad query "What is a Feminist Picture?" before zeroing in on themes of indigenous image-making, education systems, and photography's role in shaping ideas of womanhood in 12 essays interspersed with over 100 black and white plates from the exhibition. (Ravi Ghosh)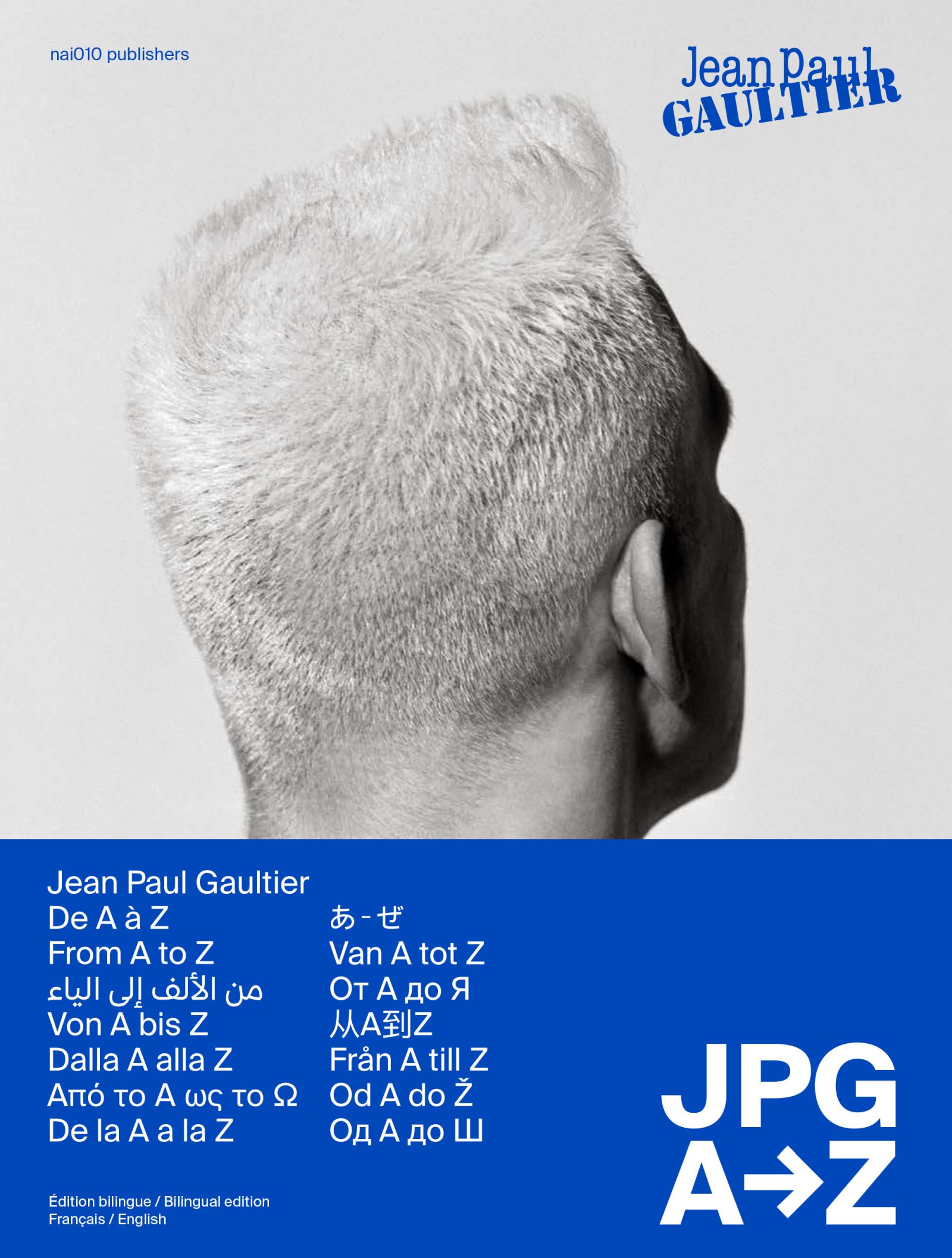 "Dressing is a pleasure; clothes are not a joke." Few designers are taken as seriously as Jean Paul Gaultier, with retrospectives of his remarkable career in fashion having been staged everywhere from London's Barbican Centre to the Brooklyn Museum, New York, and the Grand Palais of Paris. The French couture legend has a knack for iconic design: take his singular take on the cone bra corset, or his signature sailor outfits, for instance.
Gaultier conjures a world where archetypes are shaken up and reinvented with a smile, where masculine and feminine collide in androgynous creations, and where avant-garde fashion meets spectacular theatre. This new book offers an overview of more than five decades of the designer, displayed in an A-Z format that takes in everything from his celebrity collaborations (with the likes of Madonna and Kylie Minogue) to influences drawn from the worlds of cinema and dance. (Louise Benson)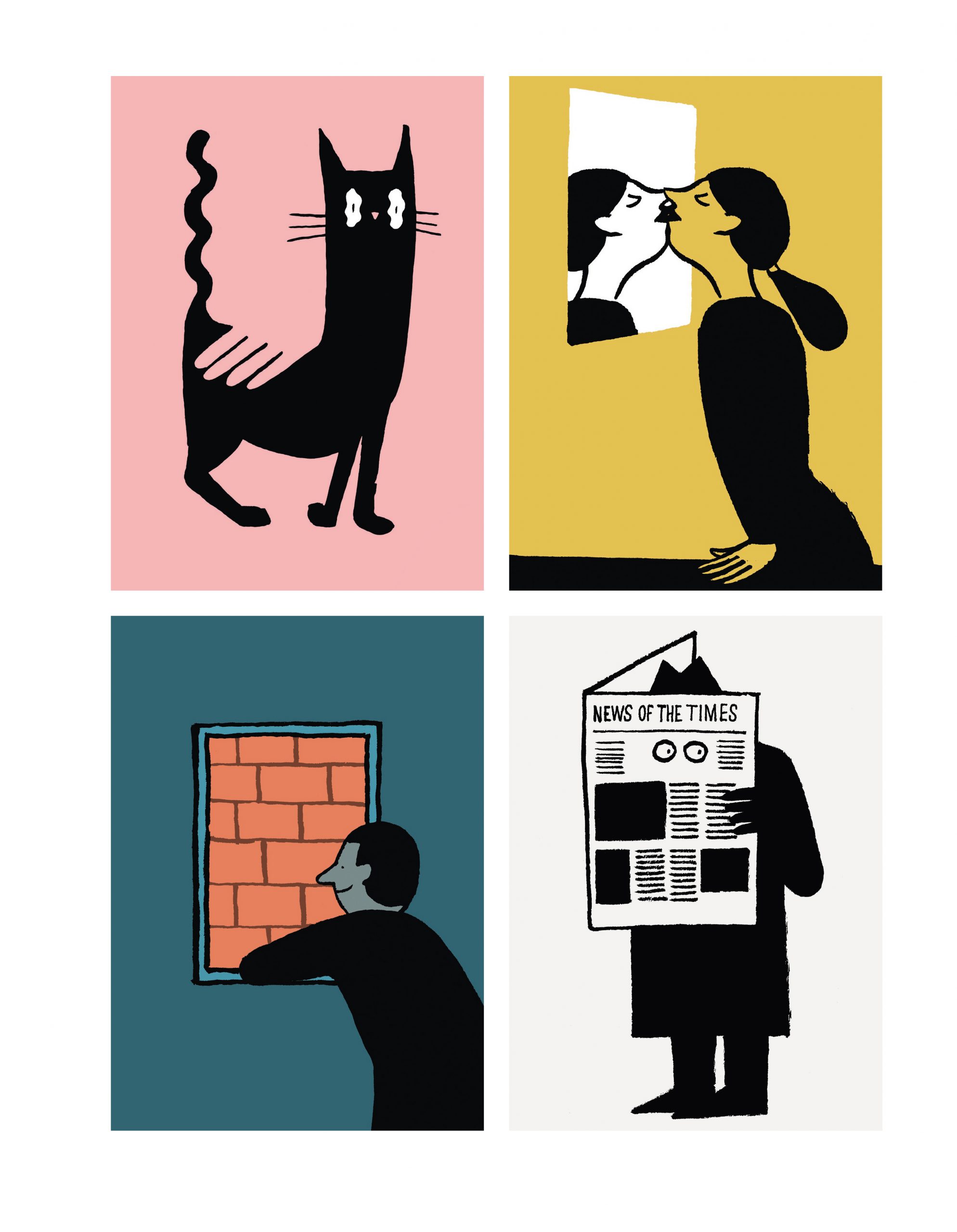 This joyful monograph surveys the career French graphic artist Jean Jullien, whose playful and insightful visual language has been seen everywhere from the cover of the New Yorker to artwork for RCA records. Rather than functioning as a mere portfolio, this book includes intimate insight into his personal life, complete with an interview with his parents.
Its pages are jam-packed with evidence of his far-reaching creativity, ranging from giant inflatable sculptures to wryly illustrated collaborations with lifestyle brands. What is more, the bright orange cover is complete with a demure smiling face that is sure to cheer up even the most miserable reader. (Holly Black)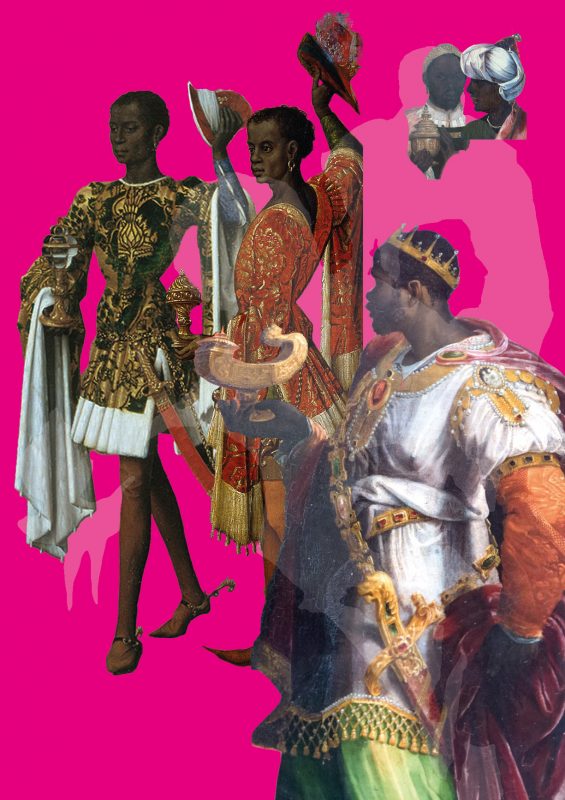 Nationhood is at the heart of British artist Rosa-Johan Uddoh's artistic practice, in which popular culture, a heightened awareness of locality and space, and racial tensions are unpicked and explored. From the Windrush scandal to the British national school curriculum, Uddoh focuses on the experience of living, working and growing up in the UK as a Black citizen.
In her solo exhibition, Practice Makes Perfect, at Focal Point Gallery in Southend last year, Uddoh worked with young teenagers to explore what more culturally diverse education would look like. She also interrogated the biblical figure of Balthazar, one of the three wise men who visited the infant Jesus. Frequently depicted as a lone Black figure throughout art history, Balthazar is often one of the first Black people of historical importance that children encounter through performances of the Nativity scene. Uddoh's accompanying book builds upon the exhibition, and features short stories, essays, song lyrics, poems and even a pull-out poster. (Louise Benson)
Every month Elephant selects the art books you really need to add to your shelves
READ MORE