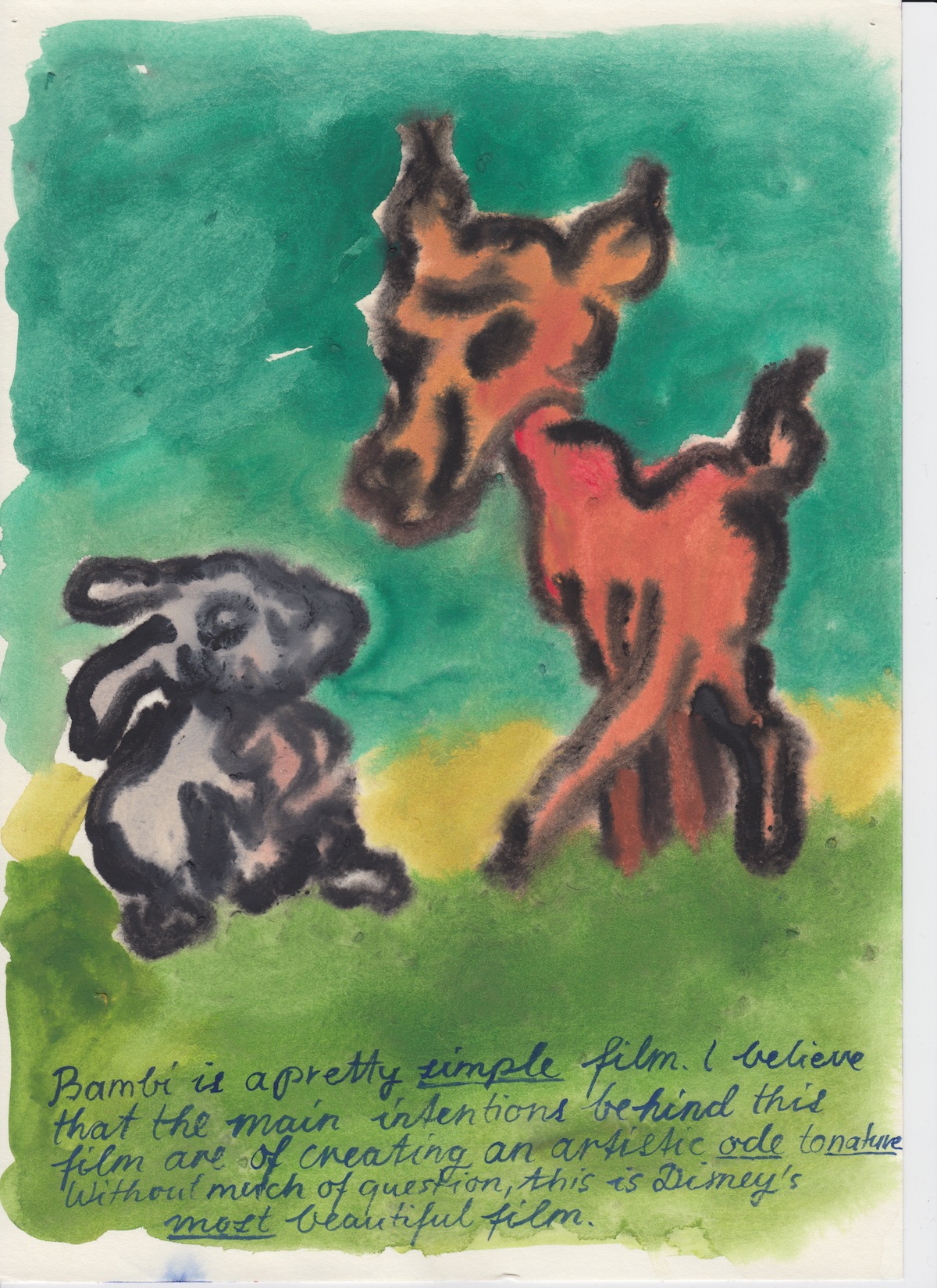 In a new show at Plus-One Gallery in Antwerp, Bischof is exhibiting a series of watercolour works created whilst watching Rambo, First Blood Part II (1985) and Disney's Bambi (1942) on repeat. The resulting works dip in and out of abstraction and cartoonish figuration, watery scenes of cinematic drama.
Why place imagery from these two films alongside each other?
First I processed Rambo, First Blood Part II with Silvester Stallone. Then a year later I did Bambi. I chose these movies because they are kind of iconic, inspiring visually and content-wise. I was fascinated by Rambo because of its ridiculous and exaggerated visual and dialogical appearance. I loved the subtitles. Then I chose Bambi because of its naive idea, vibes and visual Disney cliches. But then I noticed that it's a very sad movie, actually a kind of horror movie. This is where the two movies have a common ground. Death; the fight for survival. 
The two movies have a very different aura. The movies were catalysts for the paintings. Colour, shape and especially text, words and signs were reflected in the painting. The idea was not to illustrate the movie. The aquarelles match very well because I painted them.
I want to do three or five movies like this. The idea is to work on a series of iconic American movies and make a book of each with Nieves.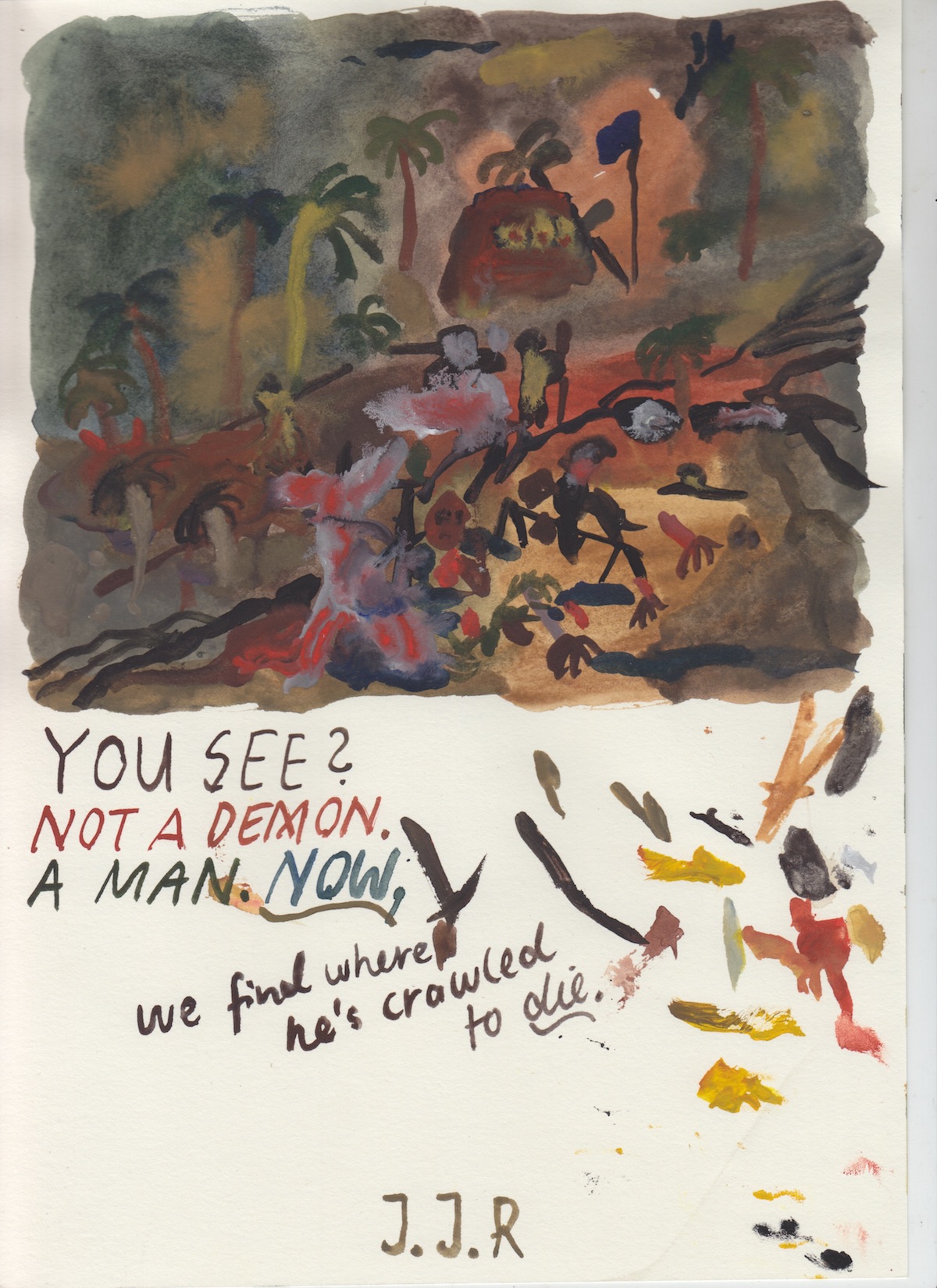 What kind of headspace did you get into whilst watching those films over and over again?
Whilst watching the movies I became an expert for a while. Not an expert in the story itself, but in certain scenes I was fascinated with and wanted to go deeper into. I didn't watch the movie linearly, often I watched parts over and over again. Suddenly I discovered new elements I would include in my works. Some scenes I painted over and over until something independently originated. After weeks of watching, I almost hated the movies. But not the paintings.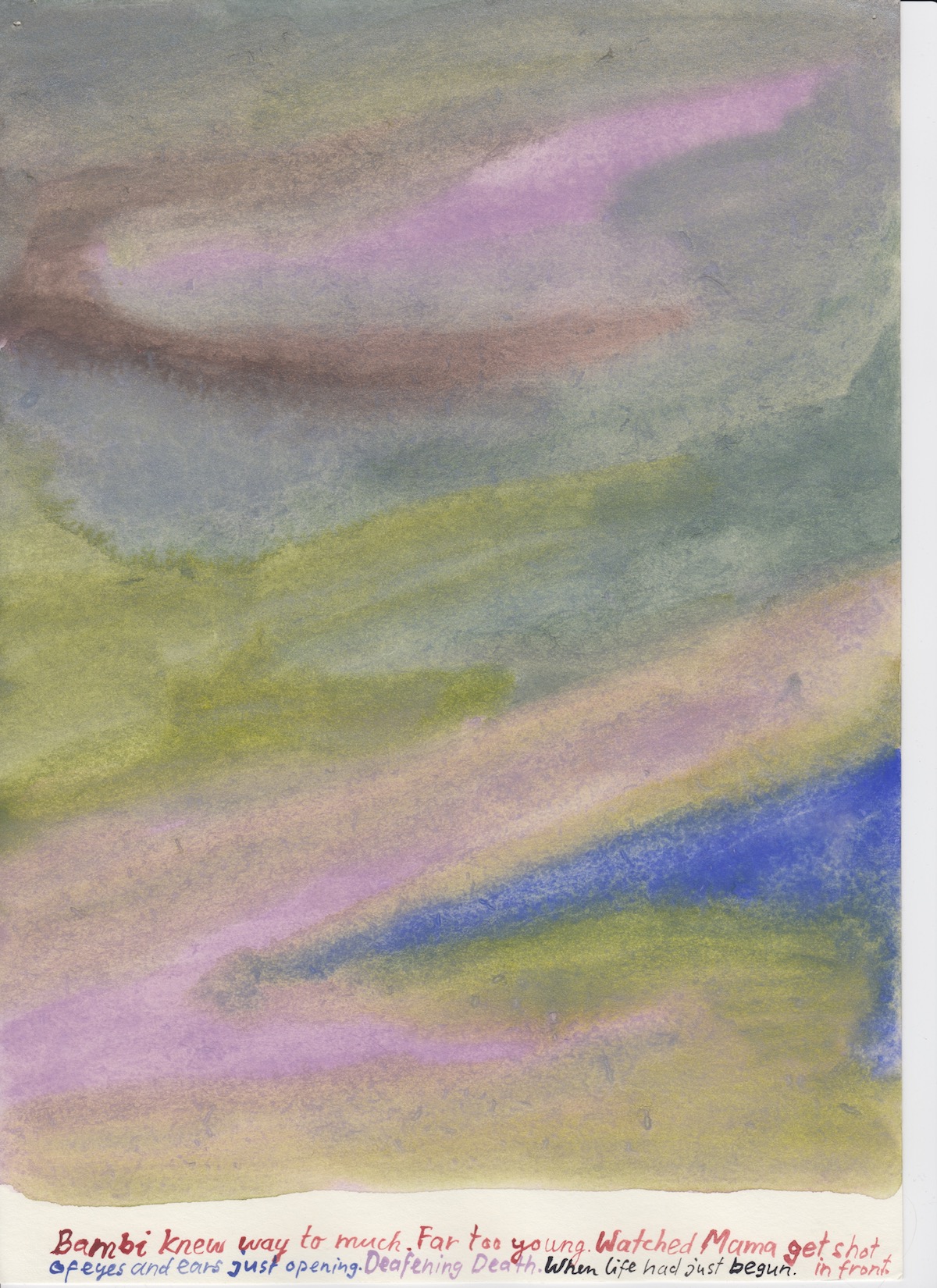 Your practice is prolific and sprawling. How would you describe the way you work?
I often work in long series. I have to play with something. Material, style, media or content. I like trying out something I haven't done before. I can't curb my lust for creating things. I have to do it. My works are my friends.
You have been appropriating pop culture imagery for a while, for example, magazine covers and advertising images in the series Meta-Fingers, as well as in many of your collages. Why is this kind of imagery such a pull for you?
Our environment is overfull with such images. It's because this kind of imagery challenges me to comment. It's a love-hate relationship. I grew up in the eighties and nineties and I loved my skateboard magazines and MTV and hated my sister's fashion and teen magazines. On the one hand I am very fascinated by pop culture and all its media and beautiful shiny, glossy, superficial photography and graphic design. On the other hand I wanna play with it, destroy and deconstruct it. There are so many elements and subjects in it that I'm interested in.
Who did kill Bambi?
It's a great song by the Sex Pistols or Tenpole Tudor. Interesting ridiculous voice, grotesque combination of voice and background melody. The harmless naive world of Disney animation and their orchestra sound get kind of shaken.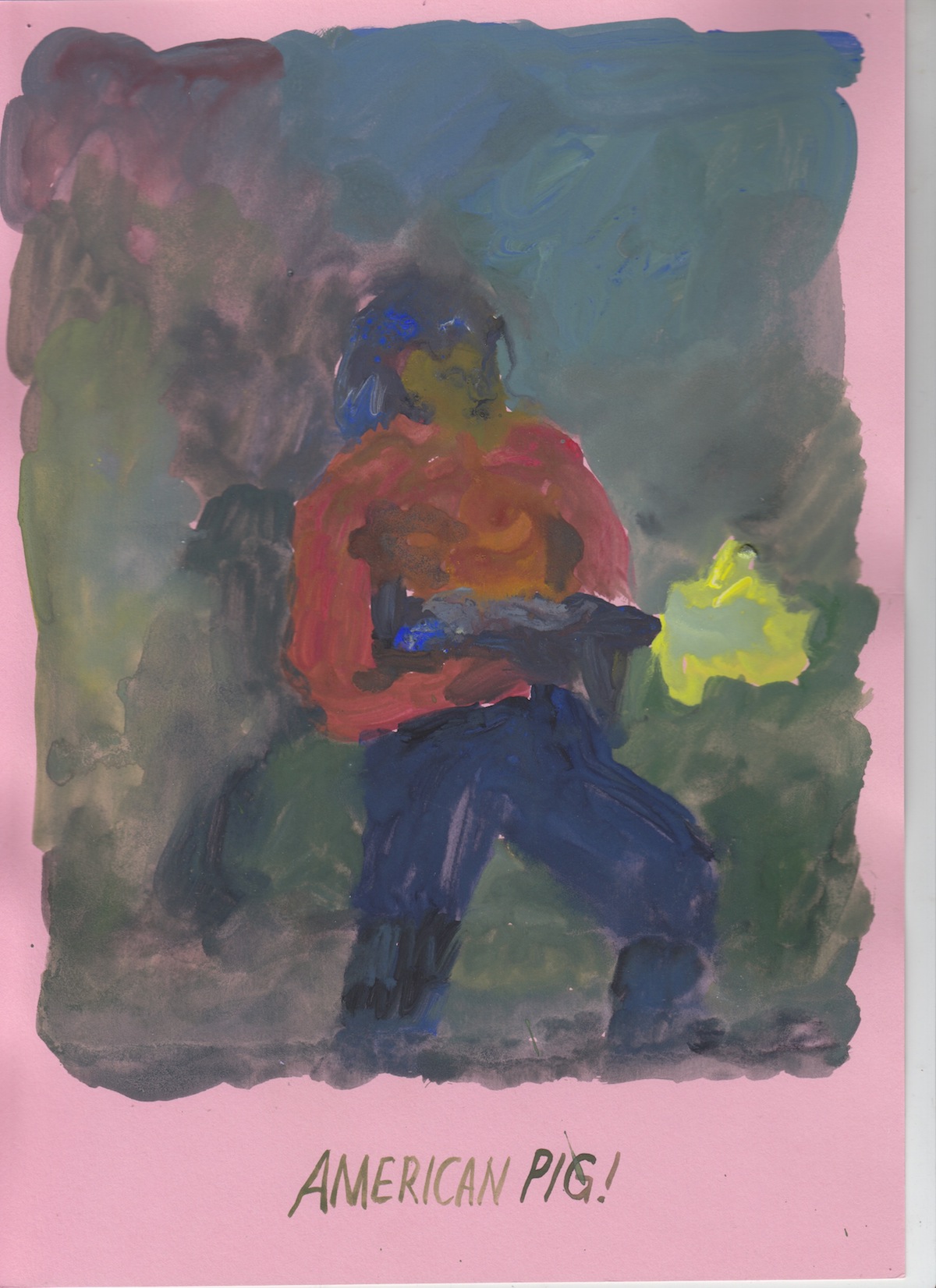 Beni Bischof: 
We Must Go Deep Into The Forest
Until 20 January 2018 at Plus-One, Antwerp
VISIT WEBSITE